Legal Wyoming Online Poker Sites
With a population of less than 600,000 people, Wyoming has never been regarded as one of the US states with a big gambling potential. Nevertheless, after an all-encompassing ban on the industry was lifted in the late '80s, Wyoming opened up to various land-based gambling options, including poker.
Once the laws changed, things started developing much faster and even reached the point where certain forms of gambling received their web-based counterparts. Although poker still isn't on that list, some options do exist for online poker fans, and you can find more on this topic in the guide below.
Is Online Poker Legal in Wyoming?
A straightforward answer to this question would be no, as Wyoming legislators are still contemplating the potential regulation of online poker. However, the situation is far from hopeless, considering how the gambling landscape has evolved in this state over the years.
Namely, Wyoming ended the complete gambling ban resulting from the McGill Act of 1901 by allowing Indian tribes to open native casinos in 1988. Although they weren't free to run all forms of gambling at first, the tribes fought to increase their operational rights. They reached an agreement with the state in 2005 and finally started offering poker and other Class III games.
After gambling gained traction in Wyoming, the state became more open to innovations and soon entered the web-based gaming market by legalizing online sports betting, DFS, and horse racing. The move has been quite successful, with online operators reporting gradual profit increases, so it's only a matter of time before Wyoming legislators allow internet-based poker rooms and casino sites.
Meanwhile, players who don't want to wait for online poker to become legal can play the game on sweepstakes or offshore poker sites. Of the two options, only the latter offers real-money play, but bear in mind it's considered to be in a gray area since international sites don't have to comply with Wyoming's laws. While no players have been prosecuted for joining these platforms, you may want to seek legal counsel before proceeding with your offshore online poker experience.
Poker Laws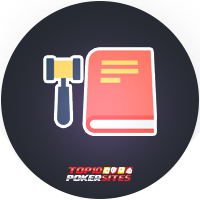 Official legal documents are the best source of information when it comes to gambling laws. For Wyoming, this legislation comes in the form of Statutes, and you can access it below:
Best Legal Online Poker Rooms in Wyoming
Wyoming is not the friendliest of US states when it comes to poker, but it gives players a few opportunities to play this game, both in person and online.
Legal Online Poker in Wyoming
Due to a complete lack of state-regulated online poker rooms in the Cowboy State, the search for web-based gambling platforms in Wyoming can only lead you to sweepstakes or offshore sites.
If you choose to try your luck on sweepstakes sites, note that the gameplay won't include real money since these platforms follow a different gaming model. In other words, international online casinos remain your only option for playing online poker using real cash. 
As explained above, Wyoming doesn't exactly recognize this activity as legal, but it doesn't criminalize it either. Therefore, you can explore offshore poker sites from WY, but make sure to take your pick carefully and only join trusted operators.

My list of the best US poker sites which I consider to be the best rooms to play in 2023:
100% Legal & Licensed Verified Bonus Mobile Friendly Advertiser Disclosure. Must be +18 to participate.
Rank
Poker Rooms
Bonus
Review...
1.

Bonus

100% up to $1000

(T&C apply. 18+)

Features

100% First deposit bonus
Promo Code: NEWBOL
Banking through cryptocurrencies
Top 3 in US player traffic

Payout Speed

1-3 days

Licensed by

2.

Bonus

100% upto $3000

(T&C apply. 18+)

Features

Increased Poker Crypto Bonus $1500
Exclusively for US players
Many Payment Options
Rich Player Traffic

Payout Speed

1-3 days

Licensed by

3.

Bonus

200% upto $1000 Welcome Bonus

(T&C apply. 18+)

Features

Recreational Player Traffic
Get a 200% Match on Your Initial Deposit
Wide Tournament Selection
High-Quality Games

Payout Speed

1 - 5 days

Licensed by

4.

Bonus

200% upto $1000 Welcome Bonus

(T&C apply. 18+)

Features

200% up to $1000 poker bonus
Bonus code: 1000JUICY
High-quality software
Competitive poker tournaments

Payout Speed

1 - 6 days

Licensed by

5.

Bonus

100% upto $1000

(T&C apply. 18+)

Features

VIP Loyalty Program
Weekly Progressive Jackpot
Reliable Customer Support
US-Friendly

Payout Speed

1-3 days

Licensed by

6.

Bonus

100% up to $500

(T&C apply. 18+)

Features

Guaranteed Tournaments
Quick, secure payouts

Payout Speed

1-3 days

Licensed by

7.

Bonus

100% upto $1000 Welcome Bonus

(T&C apply. 18+)

Features

Rich Player Traffic
Special Promotions
Get Free $1,000
US-Friendly

Payout Speed

2 - 5 days

Licensed by

8.

Bonus

100% upto $1000

(T&C apply. 18+)

Features

Up to $1000 Sign Up Bonus
Promo Code: NEWSB
Highly Responsive Customer Support
Easy-To-Orient
Soft Competition

Payout Speed

1-3 days

Licensed by
Land-Based Poker in Wyoming
Wyoming has four land-based casinos, but only one of them has a dedicated poker room — Wind River Hotel & Casino. The place belongs to the Northern Arapaho Tribe, and it's currently the only casino in WY that offers popular poker games and tournaments. You can take part in Limit and No-Limit Hold'em events or try other poker variants like Razz, Fortune Pai Gow, and a few more.
If you scratch beneath the surface, you can discover many unofficial card rooms in Wyoming that occasionally offer minor tournaments and cash games. However, these places often don't have official websites, so you may have to look them up on the web or check their social media accounts to stay in the loop with their schedules of poker events.
How to Register at a Legal Online Poker Site in Wyoming
If you can't hold your horses until Wyoming officially makes online poker legal, opening an account on an offshore site is the next logical step. Here's a general guide to what the process may look like:
Choose A Poker Room
Explore the list of trusted online poker rooms and choose the one you'd like to play at. To determine which is the best, compare a few sites in terms of poker variations, tournament types, bonuses, and other important aspects.
Signup
Every online poker room requires players to fill out a registration form prior to accessing the game lobby. When you choose a site, hit the registration button and provide the information the operator requires, such as your full name, address, contact details, and more.
Although some sites may not feature this requirement, others might ask you to verify your account upon registration. In most cases, you can do it via email or SMS
Deposit & Play
Before you start playing, you'll need to fund your account with real cash. Deposits are instant on most sites and payment methods include cards, bank transfer, e-wallets, prepaid vouchers, and cryptocurrencies.
When the money appears on your account, go to the game lobby, find a cash game or tournament to join, take a seat, and enjoy!
Wyoming Land-Based Casinos With Live Poker
Wyoming's land-based options for poker players boil down to one casino with a dedicated poker room listed below. Although you can find many smaller card rooms across the state, this tribal gambling venue is the only one that regularly hosts poker tournaments and cash games.
Other Resources
Final Thoughts
As far as legal online poker goes, Wyoming can currently offer only sweepstakes sites to its residents. For those of you who don't find these platforms exciting enough, there are offshore online casinos and poker rooms that accept WY players and feature real-money cash games and tournaments.
These sites are a great alternative to regulated online poker rooms, which are, hopefully, the next project on WY legislators' to-do list. Still, it's vital that you choose trusted operators so as to avoid any unpleasantries. In that regard, we offer you a shortcut — our list of handpicked international poker sites that tick all the right boxes and always have an empty seat at a poker table.
FAQ
Is online poker legal in Wyoming?
No, online poker still hasn't been regulated in the Cowboy State. However, players from Wyoming can join offshore poker sites and play the game online as the state so far has never gone after individuals who take part in this activity.
Are there any land-based poker rooms in Wyoming?
Yes, one of Wyoming's tribal casinos, Wind River Hotel & Casino, has a dedicated poker room where punters from this state can participate in cash games and various poker tournaments. Additionally, poker games and smaller tournaments also take place at local WY card rooms from time to time.
What's the minimum gambling age for poker players in Wyoming?
The minimum gambling age in Wyoming is 21 for those who wish to take part in poker games and tournaments.
Are there commercial casinos in Wyoming?
No, Wyoming isn't home to any commercial casinos or poker rooms.
About The Author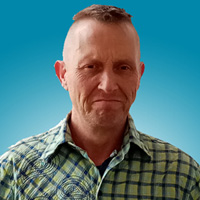 Contact Me
Hi, I am the Chief Editor of top10pokersites.net, this site is dedicated to all thing poker. I have been working around the poker industry for the last 15 years, with different brands. The main purpose of this site is to keep you uptodate with the industry and offer you the best deals around.