Americas Cardroom Review – Great US-Friendly Poker Room
It took me a while to get to it, but I have finally experienced what poker gameplay is like at Americas Cardroom. So, if you're thinking of checking the poker room out, why not come with me as I take you through all of its features step by step?
I've been waiting to get around to playing at Americas Cardroom for some time now, because I know people who have played there (and still do so), and they always report good things about the site. Then again, if you've been around since 2001, I'd probably say that you should have the art of online gaming down to a tee. And one of the very greatest features about Americas Cardroom that I discovered, is that it accepts players from around 98% of countries worldwide. That's quite astonishing, but at the same time very appealing for a poker room to offer.
However, my first thoughts upon visiting the poker site was that it has a very odd layout on display. With its Twitter feed on the right-hand side, a scrolling main section in the centre and links providing drop-down menus that lead to even more drop-down menus, everything just seems all very much over the place. Not to be deterred by a disorganised online homepage though, I proceeded onwards with the download of the Americas Cardroom software
As it happens, I'm glad that I did. Once you gain access to the poker game lobby, everything will look a little more familiar and inviting. That's not to say that the game lobby is the greatest I've ever seen in the world. In fact, in some terms, it looks somewhat dated. Yet, that doesn't stop the poker room from being able to provide enthralling poker games – and there's more than enough of these on hand.
With that in mind, let's take a look at the inbuilt features and possibilities at Americas Cardroom.
Pros
Huge number of poker games available to access
US-friendly online poker room
Massive number of cryptocurrencies supported
Strong Loyalty Program in operation
Reliable withdrawal process
Long-running site with established software
Great table customisation features
Very soft competition
Appealing welcome bonuses available
Misses
High withdrawal fees for all non-cryptocurrency transactions
Withdrawals can take multiple days to complete
Slightly dated game lobby layout
No anonymous tables available
Is Americas Cardroom Legit?
The company behind the running of Americas Cardroom has been active since the 90s, meaning that it certainly has longevity on its side. Throughout its years of operation, it has built up a solid reputation as being one of the best online poker rooms to date, with its withdrawal procedure often being named one of the highlights.
That's why it was quite surprising for me to find out that the poker room doesn't hold a specific license. According to some sources, it did have one from the Cyprus Gaming Authority, which is actually the country where the platform bases itself from. However, there isn't any specific information on Americas Cardroom about that license or any alternative for that matter, either.
Now, as things go, it usually takes a lot to get me to sign up to an online poker site that doesn't hold a license, but something about Americas Cardroom really stood out to me. And, because I have friends who play there, I decided to go ahead with registering and playing there. I wasn't disappointed by the deposit or withdrawal process at any time, but I always advise to sign up to such sites at your own discretion.
Will I Be Able To Play Americas Cardroom In The US?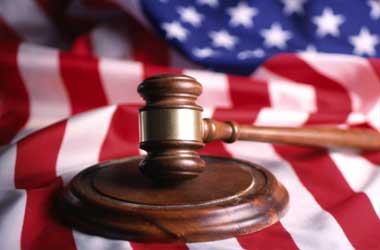 It would seem quite detrimental to this poker room's name if US players weren't able to access it, wouldn't it? Fortunately, the case is that US players are very much readily welcomed to the site. There's even a note on the homepage that states so. Therefore, if you reside in the United States, Americas Cardroom will cater to you without hesitation.
There is something to take note of though, because there are certain US states that cannot sign up and play at Americas Cardroom. These are the states of Delaware, Kentucky, Maryland, Louisiana, New Jersey, Nevada and Washington. If you're outside these states, then registration is possible.
One of the main features of Americas Cardroom is actually its ability to provide online poker games to the US market, as it happens. Speaking of myself, I accessed the poker room from the sunny state of Florida not so long ago and everything went perfectly well with my sign up, subsequent deposit and poker gameplay.
While the United States does stand out as being one of the locations that the poker room caters to, it's not the only country able to sign up. As noted earlier, Americas Cardroom actually offers its services up to the vast majority of the world's countries, which is something that not officially being licensed is able to provide. Therefore, it has quite the player base of people accessing its poker games.
Americas Cardroom Games & Software
As noted, the Americas Cardroom site runs on the Winning Poker Network. This has been in operation since 2001, and still claims that it is the most trusted United States network with the best poker rooms in the world. Now, far be it for me to disagree with this, but if it really wants to stick with that, it will need to do a little bit of updating here and there.
I'm not saying that the lobby at Americas Cardroom is bad – I've seen much worse, it has to be said. Yet, in order to compete with some others, it could do with a bit of a tidy up, shall we say? Granted, that hasn't stopped the poker room from filling out with players, because the number of games and tournaments that it provides is pretty much second-to-none. For this reason, the poker network does deserve a lot of praise, without a doubt.
Americas Cardroom Game Limits
No Limit Hold'em$0.01/$0.02$50/$100Fixed Limit Hold'em$0.02/$0.04$40/$80Omaha$0.01/$0.02$75/$150Stud$0.04/$0.08$40/$80
| | | |
| --- | --- | --- |
| Americas Cardroom Game Type | Minimum Stakes | Maximum Stakes |
My favourite part of the poker software in use at the site is the customisation features that you're able to benefit from. Whenever you're playing at a table, you can change the background of the screen and the front and back of the cards themselves. There are multiple "themes" as they're called, to select from, which does make the overall poker experience much more exciting.
I'm also very happy about the fact that you can really filter the games in the lobby in quite an in-depth way. Not all poker rooms offer such a service, but with Americas Cardroom, you're able to move between the different types of poker game and then select whether you want to see All Games, high stakes, medium stakes, low stakes, micro stakes or play money games. You can also filter them by whether they're No Limit, Fixed Limit or Pot Limit. It's a really handy setup of the lobby.
That being said, the lobby has so many stats on display that you could find yourself getting overwhelmed by numbers. And not just any numbers, but information that you don't necessarily need from a poker lobby standpoint. Knowing how many players there are waiting to join a table doesn't really give you any sort of higher ground, for example.
While the lobby may have quite the dated and sometimes confusing layout to it, the actual tables themselves and the subsequent gameplay, I found to be fairly nice. It's easy to see who the other players at the table are, easy to follow the progress of a game and joining a table is just a button click away.
The image above shows once you access a table at Americas Cardroom, you'll get to see high-quality graphics and smooth gameplay in action.
My experience of the tables at Americas Cardroom has been a very highly positive one. Strong graphics are present within and every table I've accessed has had smooth gameplay. It never lags, has any glitches or suffers from any kind of technical faults. That, for me, is a big positive, because I can honestly say that one or two platforms provide software that just isn't up to standards that should be offered today.
There are various limits on offer at the poker room as well, so really, on the whole, there's something for everyone. That being said, there isn't much high stakes action taking place, despite there being tables and tournaments catering to this market. That's not to say that it doesn't happen at all, it's just quite limited on the whole.
Tip 1: At Americas Cardroom today, things aren't what they used to be a couple of years ago, it seems. Players accessing the tables today are fairly cautious and tight when it comes to their gameplay, which is something that more-experienced players will potentially need to adjust to counteract.
Make sure you know which position at the table you are and utilise this to your advantage. Post-flop gameplay serves you well at Americas Cardroom tables, and this is especially true of playing No Limit Texas Hold'em poker. Additionally, if you spot a player raising from an early position, then it's often the case that this is for a good reason. Call them on it from late position and see where things go.
Was I Able to Play Anonymously at Americas Cardroom?
In short, there isn't any possibility of participating in anonymous gameplay at this poker room. Now, while I do think it should be an option more so than something that is automatically instilled into software, Americas Cardroom doesn't even provide players with this. So, you will always be displaying your username and previous gaming history to everyone else.
While this is not so bothersome for some players when it comes to the sites with less traffic, the fact that this site is a high-volume traffic website does leave a bit of a sour taste. While this may be something that is more of a personal preference for some people and others don't really mind, for me, I like to have the option there. And I'd especially like it even more so if I know I'm playing games at a platform that experiences high levels of traffic on a daily basis
It's unfortunate that this is the case at Americas Cardroom, because recreational players are very easily set upon in such an environment. With so much traffic passing through this poker room, the likelihood is that these gamers are going to have a negative experience sooner or later due to this. If Americas Cardroom isn't going to provide completely anonymous gaming, then it should at least provide a 50/50 split of some sort, if possible. At least this way, those with a preference for such gaming have the option of indulging in it.
My Non-Anonymous Gaming Experience
I'd like to say that I had a thoroughly exciting and thrilling round of gameplay with the non-anonymous tables at the poker room, although this wasn't truly the case. While I didn't particular notice that I was being targeted by more-experienced players, that thought was always in the back of my mind. I have no doubt that there were many gamers with more experience and skills than me at Americas Cardroom while I was playing. It's only natural to think that way with such high volumes of players passing through.
Did that disrupt my gameplay? Not specifically – although it did make me want to access a table with fewer players at it, or even sometimes be the first one at a table and wait for others to arrive. Maybe that's just me, but when I know that I could be scouted out and directly targeted by those willing to exploit weaker poker skills, I automatically sink into that mode. As I say, I never really witnessed it happening, but for me, Americas Cardroom should be providing anonymous tables.
Windows and MAC Downloads
I'm an avid fan of download poker software. I won't deny it, because that's how I started out with playing online poker. And that's how most online poker platforms provide their lobbies. Downloading the Americas Cardroom poker software for me was therefore what I had intended to do anyway.
The initial download and installation weren't really a problem for me. It was quite fast and didn't pose any problems. Yet, when I proceeded to open the software, it took a long time to download an update for the software. So much time, in fact, that I was left sitting around twiddling my thumbs for a good three or four minutes. Now, I get that that's not a huge amount of time in the grand scale of things, but anyone wishing to involve themselves in poker gameplay sooner rather than later will pick up on this time issue.
However, even though this was the case, the software didn't trigger the anti-virus and anti-malware programs on my computer, so that's a good thing. I've had that occur with software from other sites, which doesn't exactly instil much faith in the poker gameplay you'll have. One of them even went on to crash my computer twice over, which was all the information that I needed about it. Yet, with Americas Cardroom, there wasn't anything like this. Everything was very clear and smooth with the installation, despite it's slightly longer-than-average setup time.
Americas Cardroom Bonuses
At one point, bonuses were never something that I liked receiving. I just never really got much out of them in the early days. However, fast forward three or four years and I'm fully onboard with claiming special offers from my chosen online sites. That turnaround came about six months ago when I went ahead with a welcome offer at a favourite poker site of mine, and I've never looked back since.
That's why I was very happy to see that Americas Cardroom also provides a welcome offer for new players to really benefit from. As it happens, there are three huge incentives on offer for you at this site, starting with the Supersized 200% Bonus with any first cryptocurrency deposit. Alternatively, make a deposit with a standard method and you'll receive a 100% welcome bonus. Both of these rewards come with a maximum bonus amount of $1,000 and all you need to do is make your initial deposit and start playing to receive it.
The image above show Americas Cardroom Current Offer Which You Can Receive Right Now!!
As is usually the case with all online poker sites, you don't get the bonus added to your balance instantly. Instead, you clear it by playing poker there. At Americas Cardroom, your bonus is released in increments of $1 for every 27.5 Award Points you manage to generate via real money gameplay.
That's not all that Americas Cardroom rewards newcomers with though, because you'll also be rewarded with 20 Days of Free Cash up to $50. Just login to your account every day after making your first deposit and open up your card of the day. These provide you with rewards of between $2 and $6 in cash.
The last promotion to take notice of is the New Depositor Freeroll Access. Once you make your initial deposit, you'll receive an email to your inbox with the password needed to enter the freerolls for that calendar month. These take place every Saturday at 12:05pm ET, giving you the chance to win some money without paying anything to enter the game.
Americas Cardroom Rewards System
Americas Cardroom has something available known as Military Ranks, which you'll ascend up as part of its Elite Benefits Program. This operates as the poker room's version of a VIP/Loyalty Rewards scheme. There are six levels to this, taking you from being a Lieutenant at the lowest level right the way through to 5 Star General Level at the very top.
Now, I like myself a VIP program, and the fact that Americas Cardroom has given its offering a bit of a theme is highly appealing.
You'll automatically become a Lieutenant upon making your first deposit and starting to play. Speaking of myself, I managed to climb one step past this level to become a Captain Level player. At that level, I was able to access various site freerolls, the Medals of Achievement section, a higher Combat Point multiplier and one or two other perks. Obviously, the higher you climb, the better the rewards are.
If you manage to make it up to General level for example, you have high amounts of cash available for purchase, strong Combat Point multipliers and more. It really is quite the innovative and exciting VIP scheme, in my opinion.
Americas Cardroom Tournaments
If you're looking for a thrill when playing poker online, then it's always been my idea to inform on tournaments. They bring a certain edge all of their own to gameplay, ensuring that you not only get to experience some wonderful poker gameplay, but something that differentiates to standard poker gaming.
The image above shows the sheer volume of tournaments that are available at Americas Cardroom is impressive, to say the least.
At Americas Cardroom, the selection of tournaments that you're able to enter is, in a word, excellent. The fact that you're able to separate them into different categories in the lobby should tell you all you need to know about the volume of tournaments that are on offer. You can separate them into high, medium, low and micro tournaments, whether there's a specific guarantee available, if it's a satellite and more.
Tip 2: This isn't really a hint or a tip, it's more like a recommendation. Maybe I'm a little bit biased, because I'm quite the fan of entering poker tournaments. However, there are so many available at Americas Cardroom that you can find one that suits you personally and have a great time with it. I would always suggest for player to engage in such, but it's even more of a purposeful option to go for at this poker room.
Now, it's of course not something that you should go overboard with. After all, you need to know what your poker budget is and stick to it. But, for those players who want something a little more exciting than standard poker cash games, tournaments are definitely the way to go.
Speaking of my own personal preferences, I really think that Americas Cardroom is one for other sites to look up to and follow where tournaments are concerned.
Not only does Americas Cardroom have a large number of tournaments in operation, they're also some of the very busiest that I've witnessed. That's no small feat, because not every poker player visits an online platform to enter tournaments. When you consider that this site sometimes attracts up to 2,000 players to access multi-table tournaments, it puts things into perspective. This is especially true when you also consider that Black Friday sent shockwaves rippling through the US market.
Because of the number of players involving themselves in tournaments at Americas Cardroom, it's not uncommon to see huge overlays – some as vast as $100,000.
One of the poker room's biggest offerings is the $1,000,000 guarantee tournament. This was in effect on a weekly basis at one point, although that is not longer the case. Instead, it crops up only occasionally, but remains as a solid favourite of players visiting the site. That's nothing to be downhearted about though, because there's still the plethora of other offerings available to you.
Buy-ins for tournaments range from as little as $0.10 and increase up towards $12,000 and above, so there's really something for everyone when it comes to tournaments at Americas Cardroom. I'm really a fan of the Sunday Special that has a $200 + $15 buy-in. Usually, I'll find myself entering the one with $125,000 as its guarantee. However, with other possibilities, like the $1K CAGE, Freezeout $8,000 and $10 Hold'em Turbo amongst a myriad of others, the tournaments section really stands out at this site.
Americas Cardroom Traffic
My first thought when I accessed the game lobby at Americas Cardroom was, "Are these numbers correct?", when seeing the number of players at active tables. It was the first time I'd seen such action taking place at a poker site. I mean, I've visited others when they've been heavy with traffic, but it seems like this is the case all the time at Americas Cardroom. There's never a slacking period, and that's why it ranks as one of the busiest that caters to US citizens.
Now, it seems as though Texas Hold'em poker is the favourite of most players, with both 9-seat and 6-seat tables very often being occupied to the maximum. That's not so surprising as far as popularity is concerned, because Hold'em is pretty much a favourite at most online poker sites. That's not to say that Omaha misses out on numbers though, because I frequently see a large proportion of tables within this lobby filling up to their maximum levels, too.
Americas Cardroom utilises the Winning Poker Network as its software, and although this isn't specifically a busy network in general, this particular poker site has made it so. In fact, since Americas Cardroom has been utilising it, the network has been built up to be the largest open network catering to US gamers. Because of that, it remains as one of the very best poker options for cash games, especially when talking about US players.
Speaking of a daily average at this site, it's not very often that it drops below 1,000 cash players. And while 9-seat tables do take up their fair share of the cut, 6-player tables actually take home the golden crown for being the busiest. If you visit the lobby and find that less than 20 6-player tables are full, you're obviously at the wrong poker room. These are so popular and always thriving with avid gamers.
That is, again, quite the staggering scenario, when you consider that Americas Cardroom isn't specifically providing the most up-to-date software. For some people it could even be considered quite dated in comparison to other sites. But that doesn't seem to matter – because the range of games and tournaments on hand almost outdo every other poker room.
Americas Cardroom Mobile
In today's world, what kind of poker gamer doesn't enjoy accessing a poker room from their tablet or smartphone? I have to say that I find it to be one of my favourite pastimes. So much so, in fact, that I always check if an online poker site offers a mobile version for me to access. That's why I was very happy to find out that Americas Cardroom does provide a mobile option for people like me.
Mobile gamers will find themselves satisfied with the mobile version of Americas Cardroom (shown above). Simply access the site via play.AmericasCardroom.eu on your smartphone or tablet
Now, I feel it important to inform you that there isn't a mobile app available to download to your device's homescreen. Instead, you will need to access the poker site through your device's web browser. This is by no means an issue though, because you'll still get the same high-quality version of the games and same access to tournaments and such. From the mobile page loading up, you'll just need to sign in and then continue with accessing the lobby as you normally would.
Because there isn't a specific app to download, Americas Cardroom mobile poker is accessible from various devices, including Android, iOS and Windows handsets. This does mean that it caters to a wider audience than many other online poker sites, which is a nice touch for it. I can honestly say that I enjoyed my time playing at poker tables from my Android handset. The graphics were very crisp, and the games were easy to access. On the whole, I think mobile gamers will have a great experience with Americas Cardroom on their devices.
Americas Cardroom Deposits & Withdrawals
As we all know, making a deposit into your poker account is the first process that needs to be undertaken before you can play real money games. It is for this reason that I'm always on the lookout for a poker room that supports various types of payment methods. And, in the end, aren't we all happier if we've got choices?
The image above shows depositing at Americas Cardroom is an easy process, with various payment methods available to utilise.
I have to admit that I was quite astounded by the number of cryptocurrencies that Americas Cardroom supports. Normally, you get four or five at a maximum from sites, but there are over 60 for you to choose from at this poker room! I'll get to that a little bit later on, but just knowing that so many cryptocurrencies are catered to is a great perk of this site.
When I first accessed the cashier page, I discovered that I could make deposits through Visa, Mastercard and American Express as card options. These were joined by the aforementioned Bitcoin and other cryptocurrencies. Rounding out the available payment methods were the Ria Money Transfer and the standard Money Transfer options. Person to Person transfers are also available to make use of at Americas Cardroom.
Fortunately, there aren't any deposit fees to pay when depositing at this poker room, either. That's always been one of my biggest gripes about some online poker sites. You'll have various payment methods on hand, but they all come with a transaction fee on top. There's nothing more annoying for me. Yet, at Americas Cardroom, this isn't something that is in operation. So, regardless of how you decide to deposit, you won't be limbered with pesky additional charges at the same time.
Americas Cardroom Deposit Options
| | | | | |
| --- | --- | --- | --- | --- |
| Deposit Method | Minimum Deposit | Maximum Deposit | Fees | Approx. Success Rate |
| Visa | $25 | $1,700 | Free | 100% |
| Mastercard | $25 | $350 | Free | 80% |
| American Express | $25 | $600 | Free | 80% |
| Bitcoin | $10 | $25,000 | Free | 100% |
| Altcoins | $10 | $25,000 | Free | 100% |
| Ria Money Transfer | $60 | $500 | Free | 100% |
| Money Transfer | $50 | $500 | Free | 100% |
I took the opportunity to make use of my Visa card for depositing at the poker room, and I didn't experience any problems with doing so. The transaction was a smooth one and the funds were instantly in my account for me to make use of. The great thing about the poker room is that it also informs you directly of what the minimum and maximum deposits are before you go ahead with a transaction. Therefore, you can see if this fits in with your depositing intentions and, if not, select an alternative payment method.
Bitcoin & Cryptocurrency
Having deposited once with my Visa card, I took it upon myself to make use of my trusty Bitcoin Cash in order to proceed with my second deposit at Americas Cardroom. Little did I realise that when it came to doing so, I wouldn't just be able to find it in a click of a finger. You see, this poker room accepts deposits from over 60 different cryptocurrencies – some of which I've never even heard of before. From Bitcoin and Bitcoin Cash right the way through to personal anomalies like Omisego, Bancor and Edgeless, Americas Cardroom is pretty much a haven for cryptocurrency users.Would I recommend using cryptocurrencies at Americas Cardroom? Absolutely! When it comes to the desire to make speedy deposits and withdrawals, you can't beat them. Bitcoin Cash may be one of the more-popular cryptocurrencies today, but that doesn't mean that the others supported by this poker room are less enticing. All of them provide quick transactions, without additional fees to pay for deposits or withdrawals.

It's simply a matter of transferring cryptocurrency from your own wallet into the poker room's wallet. Then, you can start playing the platform's poker games instantly. When you're ready to make a withdrawal, you can expect to receive the money back to your wallet within 48 hours, although it usually occurs faster than that. It really is quite the asset to have, especially if you're a US player with few payment methods available to use.
Withdrawals Are Quick Enough, but Beware of the Charges
There are significantly fewer methods available to use when it comes to withdrawing. For example, all of the card options aren't available to utilise. Instead, you will have to make use of a Money Transfer or a Bank Draft into your account. The only other possibility is to use a cryptocurrency, which is only available if you have deposited by this method in the first place.
You need to ensure that you're withdrawing at least $50 through a cryptocurrency transaction, while a Bank Draft or a Money Transfer needs to be at least $100. While it's possible to receive a single free check withdrawal per month if you live in the United States, any other option will come with extra charges (other than the cryptocurrencies).
Americas Cardroom Withdrawal Times
| | | | | |
| --- | --- | --- | --- | --- |
| Method | Minimum | Maximum | Frequency | Time to Deliver |
| Bitcoin | $25 | $10,000 | One per day | 24-48 hours |
| Altcoins | $25 | $10,000 | One per day | 24-48 hours |
| Check by Courier | $100 | $3,000 | 1 per week | 5-7 business days |
| Money Transfer | $100 | $300 | 1 per week | 1-3 business days |
| Bank Draft | $100 | $2,500 | 1 per week | 1-3 business days |
| Check by Regular Mail | $100 | $3,000 | 1 per month | 15-20 business days |
I had to use a Bank Draft after depositing through my Visa card for the first time, and really, I'm not a fan of sites that attach fees to their withdrawals. It's just not my cup of tea when I've played and won money to then have to pay a charge to withdraw what is rightfully mine anyway. Despite my feelings towards this, some of the charges can be quite high at Americas Cardroom, and if I could change one thing about the poker room, the withdrawal fees would be it.
Yet, if you're willing to pay that or if you'd like to withdraw through a cryptocurrency to not incur such, then you will find that the funds are sent back to you in record time – at least, for a US-facing online poker room. Unless you're taking that check option, which can take up to 20 business days, most of the time you'll have your money back within three business days at a maximum.
Americas Cardroom Player Support
I never tend to search through FAQ sections of online gambling sites, because they're often less use to me than speaking directly with an advisor. That is, unfortunately, quite true when it comes to Americas Cardroom as well. The FAQ section is available, although it tends to answer queries that I would never have thought of asking myself, let alone a crowd of poker players. Things like "what is the minimum screen resolution setting I can use?" don't appear to be queries that the average poker player thinks about.
That's why I found myself reaching out to the customer support team of the site on more than one occasion. I'm quite the fan of using live chat when it comes to speaking with customer services. It's simple and quick, and I have to admit that the Americas Cardroom offering is exactly that. My answers were provided in a timely fashion and I didn't feel like I was beating a dead horse to receive them.
I did once call the telephone number up though and I seemed to be waiting around for a long period of time before someone answered at the other end. Granted, it is a toll-free, 24/7-manned telephone number, but that's no excuse for lazy responses. Emails can also be sent to the team, and these are usually responded to within 24 hours, as is the norm.
One thing that Americas Cardroom does that not many online poker rooms offer, is assistance via social media. Twitter is potentially an even better option to utilise than the site's live chat function, because you'll often get a response instantly from there.
Americas Cardroom Rating
I'll be honest – being able to really provide information on the fishiness of Americas Cardroom was something akin to quantum physics. The software doesn't really provide much in terms of online poker metrics, making it exceptionally difficult to figure out what its fish rating is. The lobby can often display incorrect figures when it comes to the average number of players per flop, for example. This isn't helpful when trying to analyse the fishiness of a site.
This is perhaps the most unfortunate part about accessing Americas Cardroom's poker lobby. Potentially, the owner has had the software programmed to not display the correct information. So, despite how enthralling playing poker at Americas Cardroom actually is, there's very little that can be done to discover what the overall aquarium looks like.
Having managed to figure a few things out, it seems as though 9-seater tables tend to run on average at about 25-35% for players reaching the flop. Granted, this isn't a bad outcome by any means considering that the average flop overall stands at about 15-20x the big blind. Therefore, it only seems right to consider Americas Cardroom as being somewhat above the average in terms of fishiness, although it's not particularly soft on the whole.
Americas Cardroom Review Conclusion
It is safe to conclude that Americas Cardroom is a completely functional online poker room with an outstanding track record. Those which aren't fans of Texas Hold'Em might be disinclined even though the players are eligible for all kinds of benefits. The best way to approach this matter is by a test run on the free play games offered at Americas Cardroom before making the final decision.
On the whole, there's very little that I have to complain about when it comes to Americas Cardroom. I can clearly see why it has risen to the heights that it currently sits at, because there's plenty to appreciate about the poker room.
First of all, let's summarise the game lobby. Yes, the overall lobby itself may be a bit dated in its appearance, but the tables, the customisation features, the number of tournaments and more are exactly what I want from an online poker room. Featuring a variety of buy-ins and tournament guarantees, as well as various poker game variations, Americas Cardroom definitely deserves all sorts of praise for what its lobby offers up.
My main gripes come when you look at the withdrawal process, first of all. While cryptocurrencies are free of charge, the fees on other transactions can be exceptionally high. With minimum transfers of $100 for most of these as well, it does stand out as being something that the site could work on rectifying. To add to this, the inability to play at anonymous tables is another factor that I would like to see changed. Okay, not everybody has the affinity for playing at such tables, so why not provide at least some options for those who do.
Traffic at Americas Cardroom is some of the highest that I've experienced, and that's not something to bypass. You can get some real competition going at the poker room, which is most likely one of the reasons that it's a favourite of the United States. Plus, with the possibility for playing via mobile devices, the site does cater to a wide audience of players. On the whole, I'd definitely recommend it as a location to sign up to and play at.
Americas Cardroom FAQ
Can I Chat with Other Players at Americas Cardroom?
Yes, you will find a chat box in the bottom-left corner of all tables that you access, to allow communication with other players.
Should I Have a Specific Operating System on My Computer to Play Games?
Americas Cardroom support all versions of Windows from version 7 upwards. MAC computers are also fully supported.
What Disk Space Do I Need for Downloading the Software?
As long as you have at least 30MB of space on your hard drive and a minimum of 512MB RAM available, you shouldn't have any problems.
Can I Keep a Track of My Own Gameplay Stats?
Yes. All you need to do is take a seat at a table and then click on the "Graph" tab located in the far-left corner, directly above the chat box.
What is the maximum number when speaking of multitabling?
You can play up to 50 tables at the same time.
Are there satellite tournaments available at ACR?
Yes, you can play Sit n Go Satellite tournaments here.
Which US states are banned?
ACR has banned players from Washington State, New Jersey, Kentucky, Nevada, Maryland, Louisiana and Delaware.
Are there reload bonus offers?
Yes, there are occasional reload bonuses with the same conditions as the welcome bonus, just different amounts.
Does Americas Cardroom Have Any Sister Sites?
Yes, there are several other sites that utilise the same Winning Poker Network that Americas Cardroom does. These include Black Chip Poker, True Poker and Bookmaker.
Does the Site Offer Rakeback?
Players have the option of deciding to enter into the 27% rakeback offer rather than become a member of the Elite Benefits VIP program. A single change between these programs is available to take advantage of, which is done simply by contacting support.
Where is Americas Cardroom Located?
Americas Cardroom operates out of the country of Cyprus.
Has Americas Cardroom Ever Had Any Negative Press?
Generally speaking, the site has had nothing but good press relating to its operation. Of course, with it not holding an official license, it could be much easier for the site to be taken advantage of by cheaters as there is no legal framework in operation there.
Is Support Available All the Time?
Yes, you will always be able to contact a support agent on a 24/7 basis.
Can I Buy into Tournaments by Using Rank Points from the VIP Program?
A: No, you cannot utilise these for such. Rank Points are simply in operation to track your overall rank in the program and determine the rewards that you can claim.
About The Author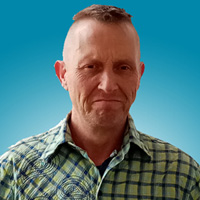 Contact Me
Hi, I am the Chief Editor of top10pokersites.net, this site is dedicated to all thing poker. I have been working around the poker industry for the last 15 years, with different brands. The main purpose of this site is to keep you uptodate with the industry and offer you the best deals around.