True Poker Review – Get Welcome Bonus up to $1,000
You've got a lot to prove if you're calling yourself the True Poker platform, right? Well, I was ready to check the site out and discover whether or not it's able to live up to its own name. Come with me on this journey and find out exactly what I got up to at the True Poker room.
I'll admit that I had to do a little bit of a delve into True Poker's back story before I started playing there. I mean, I normally do this with online poker sites I haven't heard of before, but I wanted to learn a little bit more about True Poker. Granted, I had heard of the platform prior to joining it, but I didn't know all the ins and outs of what makes it what it is today. And actually, it has survived through the years to remain as one of the top US poker rooms in existence.
The site itself was established way back in 2001, although it originally went by the name of Yatahay. For several years, it utilised its own proprietary software. This was changed in more recent years though, and True Poker operates on the Winning Poker Network instead. This exists as the second-largest poker network within the United States, which has helped this platform to remain popular with gamers.
Pros
Part of the Winning Poker Network
Elite Benefits program
Vast selection of tournaments to enter
Long-running online poker platform
Quick payment processing
Strong selection of promotions
Licensed and regulated in Curacao
Great customer support available
Well-designed, easy-to-use lobby
Plentiful table customisation options
Misses
Software could do with a bit of modernising
Site is yet to be mobile optimised
Limited number of withdrawal methods available
No anonymous gaming available
If I'm honest, when I visited the homepage of True Poker, I was expecting something a little more…opulent, shall we say? I mean, I'm not looking for the world's greatest website design. I just thought it would give me a little more. That being said, it is very easy to use the site, allowing you to navigate between areas with relative ease. And it does give details of the welcome offer from the homepage, so it's not particularly bad. It's just that it's slightly…dated. However, you'll come to find that this is a bit of an issue that exists at True Poker throughout the platform. That doesn't have any huge impact on gameplay, though.
Is True Poker Legit?
Speaking personally, I have signed up to various online poker sites and found some of them to possess licences, while others don't. I'm not saying that I've had specifically terrible experiences at unlicensed sites, although I do prefer to see confirmation of a licence at an online poker room. Maybe that's just me, but it gives a bit more of a sense of comfort and safety when gambling is in question.
That's why I was very pleased to see that the True Poker platform holds a gambling licence from the jurisdiction of Curacao. You can find details relating to this at the very bottom of the website. Clicking on the logo of Curacao eGaming will also take you to the regulatory body's website and provide additional details on it.
Now, I won't say that Curacao eGaming provides the most reputable licences. While plenty of online platforms do hold such, one of the main reasons behind such is because they're one of the easiest licences to obtain. You don't have to meet hugely strict criteria to be awarded one. This may seem like a bit of a cop out to the idea of actually possessing a licence, and in a small way, it is.
However, there are certain regulations that come along with the licence, and True Poker will need to adhere to these.
That's why I'm pleased about the fact that True Poker does have a licence, even if it is a Curacao one. At least the platform has taken the opportunity to acquire a gambling licence, which is not something that can be said about all poker rooms.
Will I Be Able To Play True Poker In The US?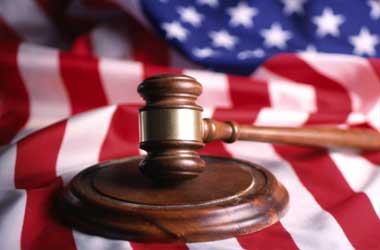 It's also pleasing to find that True Poker caters to the US market, accepting players from this country. This isn't true for all states, though. So, it's key to note that Kentucky, Delaware, New Jersey, Washington and Nevada cannot register to play poker at this site. However, everywhere else within the United States is permitted.
I registered for my account from the state of Alabama and had zero problems with signing up and then depositing. It's also not uncommon for the states mentioned to be blocked from online poker rooms, so I was very much prepared for this to be the same at True Poker. Unfortunately, if you are a resident of one of those states, you'll need to look into alternatives.
Of course, it's not only the United States that is catered to at True Poker. The platform is actually accessible from most countries around the world, which does provide it with quite the player base. This also helps with the overall traffic levels as well, which has seen the True Poker site become as popular as it is today.
True Poker Software & Games
True Poker has had a few different poker networks providing its games to members throughout its years of operation. Actually, when it originally began operating in 2001, it utilised its own proprietary poker network. And while this was fine for the time, it didn't take long before that was considered quite dated and out of sync with the time. So, the company chose to join up with various sportsbooks in order to create the Yatahay Network.
It was only once it had created that link and new poker network, that business really began to pick up for the platform. In more recent times, True Poker took the decision to abandon the Yatahay Network and instead become a part of the Winning Poker Network, which is what remains in operation there today. I've experienced this network before at one or two other poker rooms, and it does have quite an appealing setup and function. For this reason, what I found at True Poker was quite familiar for me.
True Poker Game Limits
No Limit Hold'em$0.01/$0.02$25/$50Fixed Limit Hold'em$0.02/$0.04$40/$80Omaha$0.01/$0.02$75/$1507 Card Stud$0.04/$0.08$40/$80
| | | |
| --- | --- | --- |
| True Poker Game Type | Minimum Stakes | Maximum Stakes |
Hold'em remains as the site's most popular variation of the game, and this is quite common throughout online poker rooms. Playing this option will allow you to access tables with buy-ins ranging from $0.01/$0.02 right the way up to $25/$50 as far as No Limit Hold'em is concerned. Fixed Limit Hold'em provides you with opportunities for games between $0.02/$0.04 and $40/$80.
Moving on to Omaha poker will present you with alternative opportunities, although the stakes also start out at $0.01/$0.02 for this and increase up to a maximum of $75/$150. And when you look at 7 Card Stud Poker, you've got stakes of between $0.04/$0.08 and $40/$80. So, there are quite a variety of options that are available to you with True Poker, which is nice to see. So often, there will be very little for high stakes players to benefit from. And while this poker room isn't brimming over with high stakes possibilities, it still does cater to that market.
The image above shows it isn't possible to participate in anonymous gaming at True Poker, so all player details can be seen from the tables.
I'm all for being able to customise the tables that I'm playing at, which is one of the things that I find most impressive about True Poker and the Winning Poker Network. The customisation features are pretty much second-to-none, with various themes, card designs and more for you to select from. Not everyone will hold quite the same interest in this as I do, but I'm certain that a select group of people will consider the customisation features of an online poker room to be directly relative to whether or not they decide to play there permanently
It is because of features like this that the Winning Poker Network has risen to such heights over the years. However, the actual poker games and tournaments also have something to do with this rise to popularity. Now, the main games that exist within the lobby of True Poker are Hold'em, Omaha and Stud variations. There's also a section for Blitz Poker and another for Jackpots, which I'll get to shortly.
Could I Access Anonymous Gameplay at True Poker?
I'm one of those poker players who likes to know that anonymous gaming is possible at my chosen online platform, but I won't specifically be upset if it isn't there. That being said, I know that it's quite the deal breaker for many players now. Anonymous gaming really should be an option at all online poker rooms, if you ask me. Yet, it's still the case that multiple sites don't really include it in their offerings.
True Poker is a platform where anonymous gaming is not a possibility. Therefore, whenever you access a table, you'll get to see the usernames of all your opponents and, consequently, their details. As I said, this has been of little issue to me personally, but others may find True Poker to not be to their liking due to this.
It's my opinion that even if anonymous gaming isn't something that you (as an operator or poker network) believe is necessary, that you should at least provide it as an alternative. This way, at least all types of poker players are catered to at the site. True Poker hasn't taken that initiative, so it remains as a non-anonymous poker site for the time being
How Was Non-Anonymous Gameplay?
I can't really fault the non-anonymous gameplay at True Poker. The traffic numbers are usually always quite high there, so it's easy to see why some players would find the platform to be quite intimidating in this respect. After all, not everyone can consider themselves a professional-level player. That has the potential to make things a little bit riskier for some novice gamers.
However, my overall experience of accessing the tables at True Poker has been very much a positive one. I never felt like anyone was particularly chasing me from table to table, and if I'm honest, I didn't really take much note of the fact that non-anonymous gameplay was in operation. It was more about the overall gameplay experience for me.
So, even though True Poker doesn't offer anonymous tables, it didn't really make much of a difference for me. Others may feel differently about this, but on the whole, non-anonymous gameplay provided me with an entertaining time.
Windows and MAC Downloads
I'm quite the stickler for an online poker room providing a swift download and setup of its software. In fact, I look out for this more than I do the anonymity of gaming. That's why I have to say that I was a little bit disappointed with the speed from True Poker. Don't get me wrong, it doesn't take hours to download and install, but it's longer than some other sites I've played at.
The issue with True Poker's download is not specifically with the initial download or installation, but then when you open the software, it has another download to do of updated material. I had this show up on each of the three times that I initially opened it up, and this just adds to the wait time. I like to be able to download, install, create account and make my first deposit within the first 5 minutes. It took considerably longer with True Poker.
Now, I can't comment on the Mac download, because I didn't use it, but I assume the file size is much the same and that the same process takes place. For me, this is one of True Poker's largest issues (albeit quite the minor problem). When you compare it against other sites, it doesn't stand out as being particularly speedy.
The actual process itself is simple. You just navigate to the download page and click on the operating system you're using. This will start the download off and then when you open it, the installation process can begin.
True Poker Bonuses
Anyone who is familiar with online gambling will also no doubt be aware of special bonus offers that such sites provide. In most cases, there will often be a welcome bonus that new players are able to claim. This is also true of the True Poker site. The welcome offer at the poker room provides you with a 100% bonus on top of your first deposit, which has a maximum value to it of $1,000.
The image above show True Poker's Current Offer Which You Can Receive Right Now!!
Now, there's something slightly different available to those players who opt to use a cryptocurrency for funding their account for the first time.
As is the case with most online poker rooms though, you will release these bonus funds in stages. At True Poker, the funds are usually released in increments of $1 for every 27.5 Award Points you manage to earn. And how do you earn these? By playing poker at the site's tables. Every time you buy in to a tournament or contribute to the pot in a cash game, you will receive some Award Points for it. And as these amass, your bonus funds will start being released to you to use.
You'll also be granted the opportunity to earn extra cash as a newcomer by entering into the weekly progressive rake race known as The Beast. This is considered by True Poker to be the most heated and aggressive competition available in online poker. It's a progressive points race that takes place weekly and doesn't cost you anything to enter. There isn't any kind of extra jackpot fee to enter either and you get paid any cash reward by the end of the day on every Monday. This is a great way of introducing yourself not only to True Poker's games, but to progressive points gaming, too.
Tip 1: Some players may find it to be more appropriate to forgo the welcome bonus offer and take the 27% rakeback instead. However, this isn't quite the right way to go about things, in my opinion. If you utilise the bonus, it will act alongside the rakeback to potentially boost your own profitability more than it would if you took both separately or one and not the other.
While it's true that any bonus payments that you manage to receive after claiming the reward would be deducted from your rakeback, it's still a better scenario to have both active at once.
The rakeback is given on a weekly basis, and this is given in direct relation to the percentage of the pot that you have contributed in the past week. You'll need to contact the support team to activate the rakeback. Let's say that you make a deposit of $1,000 to receive the 100% up to $1,000 welcome offer. Over the proceeding time period, you manage to amass 2,750 Award Points from gameplay, whilst also raking $500. The bonus requires 27.5 points per dollar released, you get $100 of the bonus funds released. That's deducted from the rakeback of $500, with the rakeback percentage applied to the rest. So, $400 multiplied by 27% equates to $108, which is the amount you'll get back. Combine this with the bonus and you've got $208.
True Poker Rewards System
The Elite Benefits that True Poker provides is basically its own version of a VIP program. It's considered to be one of the most generous reward programs in the online poker world. Now, I can say that while it's not quite the most generous, it certainly ranks up there with some of the other VIP rewards schemes that I've experienced.
From playing real money hands or entering into real money tournaments, you'll be rewarded with Players Points. These points are even given to you if you enter a game and then instantly fold on the first round. So, contributing to the pot or not, you'll still get Player Points. Obviously, the more you play, the higher your rewards will be and, consequently, the higher your Player Level becomes, too.
Now, I haven't played at True Poker for a huge number of hours, but I still managed to experience quite a lot in terms of the rewards that the Elite Benefits scheme provides. The way it works is that whenever you play a cash game or tournament, you get Benefit Points initially. These are calculated by taking the Weighted Contributed Rake and converting it into points. For each dollar that you pay in tournament fees or each dollar that you contribute to a cash game's rake, you'll receive 5.5 Benefit Points.
Those Benefit Points can then be converted into Player Points, with up to 5 Player Points being available for each Benefit Point that you possess. The conversion rate depends upon your VIP level, and there are six different tiers to go through. These run from Player Level through to Icon Level. I managed to reach the Rounder Level, which is one tier up from Player Level, and so the conversion rate at the time of this writing for me was 1.5 Player Point for every Benefit Point I had.
True Poker Tournaments
The game lobby that True Poker provides makes it easy to locate the variety of tournaments. These can all be found via the "Tourney" tab. The site actually has quite a wide selection of these for you to access and enter. And the great thing about the tournament lobby for me, is the fact that there are so many filtering and organisation options. So, you're able to view the different tournaments by if they have a guaranteed prize, if they're a satellite, whether they're freeroll and more. Afterwards, you can then filter them by whether they're high, medium, low or micro offerings, if they're points only tournaments or if they're play money options.
The image above shows a variety of tournaments exist at the True Poker site, with various buy-ins and prizes also being available
The poker room features a variety of different multi-table tournaments, as well as the aforementioned daily freerolls, guaranteed prize money options and much more. In fact, tournaments are on offer on a 24/7 basis, so you'll never need to go without the possibility of not being able to enter one. The buy-ins for these begin at the lower end of $0.10 + $0.01 and then can increase up to highs of $10,000 and above for the huge events. The lobby will also show you how many people are already enrolled in the various tournaments, as well as when it's taking place, of course.
Tip 2: Not only do I think it's a good idea to access the freeroll tournaments, but to make the best out of them, too. They're free to enter after all, and you can still win actual funds from participating in them. It's almost sheer lunacy to miss out on joining one of the freerolls, I'd say. And True Poker has various ones that you can become a part of, too.
Freerolls take place at various times during the day and you'll find that they can be exceptionally useful. Even if you don't win anything from them, they can heighten not only your experience of poker, but your in-game experience in general as well. I'd always recommend entering freerolls and making the most out of getting to play poker for free. Who knows, you could be on the receiving end of a nice pay-out from such!
I'm not really a poker player who involves himself too much with high stakes offerings when it comes to tournaments. So, it's quite common for me to hover around the medium level options. I like the $8,000 GTD – Hyper Turbo Mega Stack event, which has a $20 buy-in and takes place every day. There's also one that goes by the name of the $5,000 GTD, which has a buy-in of $25 + $2.50, which is another daily offering.
For those of you who enjoy entering the huge monthly tournaments, there's the $50,000 GTD taking place at True Poker, for a buy-in of $20 + $2. There's also The Venom – $5,000,000 GTD, which you can get into with a buy-in of $2,500 + $150. These remains as quite popular options as far as tournaments at True Poker are concerned.
True Poker Traffic
My experience with the traffic levels at True Poker haven't been too bad, although in saying that, the platform can get quite busy at peak times. This is, of course, due to the fact that it operates on the Winning Poker Network. There's a reason why it's often considered to be the number two poker network in the US for traffic levels!
It's not uncommon to find a large number of tables filled up with players, although the 6-seater offerings tend to be much more popular at True Poker than anything else. At least, where No Limit Hold'em poker is concerned. This is definitely visible from the moment that you access the game lobby, too. Of course, this version of poker remains the most popular option at many online poker rooms.
Omaha poker also experiences a nice level of traffic as well, although it doesn't really reach the heights that Hold'em has. Of course, it also depends upon when you're accessing the poker room as to how busy it will be. At the peak times, Hold'em poker will usually see about an 80% uptake of full 6-seater tables in comparison to the 20% of 9-seater tables that remains.
The truth is that True Poker didn't particularly start out with the greatest number of players using its site. This was way back prior to it starting to use the Yatahay Network. However, after uniting with some sportsbooks to create that Yatahay Network, traffic numbers began to increase. Then, once it transitioned across to the Winning Poker Network, things went into a steep climb, with figures almost going through the roof
My experience with the traffic levels at True Poker haven't been too bad, although in saying that, the platform can get quite busy at peak times. This is, of course, due to the fact that it operates on the Winning Poker Network. There's a reason why it's often considered to be the number two poker network in the US for traffic levels!
It's not uncommon to find a large number of tables filled up with players, although the 6-seater offerings tend to be much more popular at True Poker than anything else. At least, where No Limit Hold'em poker is concerned. This is definitely visible from the moment that you access the game lobby, too. Of course, this version of poker remains the most popular option at many online poker rooms.
Omaha poker also experiences a nice level of traffic as well, although it doesn't really reach the heights that Hold'em has. Of course, it also depends upon when you're accessing the poker room as to how busy it will be. At the peak times, Hold'em poker will usually see about an 80% uptake of full 6-seater tables in comparison to the 20% of 9-seater tables that remains.
The truth is that True Poker didn't particularly start out with the greatest number of players using its site. This was way back prior to it starting to use the Yatahay Network. However, after uniting with some sportsbooks to create that Yatahay Network, traffic numbers began to increase. Then, once it transitioned across to the Winning Poker Network, things went into a steep climb, with figures almost going through the roof
True Poker Mobile
It's become quite the norm for online poker rooms to also provide their members with the possibility of accessing a mobile app. This then allows for the ability to play poker from any location via a smartphone or tablet. In other cases, the mobile gameplay is done via the device's own web browser. So, instead of having an app on your home screen, you just load it up in the same way as you would from a desktop computer.
In the case of True Poker, neither of these is a possibility. In fact, it's one of the very few online poker rooms that doesn't promote or really provide a mobile gaming experience. This does thrust it backwards into what could now be considered as the dark ages when it comes to gambling online. Just about everywhere provides a mobile version of their site, but True Poker doesn't.
This is never clearer than when you try to visit the poker room via a smartphone browser. It's not optimised and when you click on the "Play Now" button, it starts off downloading the same file that you get via the desktop version. Naturally, a Windows download file isn't going to install on an Android handset, meaning that the only time you can play poker at this platform is when you're playing from a desktop computer. This, for me, is the overall biggest let-down of True Poker.
True Poker Deposits & Withdrawals
Despite the lack of mobile app or mobile site, True Poker does tend to excel in the area of making deposits. And it's an easy process to begin, with the "Cashier" link being clearly visible via the game lobby. You're then just required to press the red "Deposit" button and all of the available payment methods will show up for you.
For me, playing at the site from within Alabama, I was offered the options of Visa, American Express and Mastercard first of all. Bitcoin and Altcoins are also a possibility at the poker room, while a Ria Money Transfer can also be put to use. The final possibility was to use a standard Money Transfer. Granted, this isn't the largest number of supported payment methods, although sites accepting cryptocurrencies are in large demand today. Especially when it comes to US players.
The image above shows the available depositing methods are displayed on the left of the cashier screen, while the minimum and maximum limits can be seen on the right before you deposit.
I'll get into the cryptocurrencies a little bit later, but for now, let's take a look at my experience of depositing with Visa. It's a fairly easy process to do it this way, with a minimum deposit amount of $25 being necessary. That works well enough for me as I usually start out with a maximum of $100. Depositing with my Visa card was also an instant process, so I could start using my funds as soon as the transaction was completed.
The differing payment methods come with different minimums and maximums for you to benefit from, too. For example, using Bitcoin will afford you lower minimums and much higher maximums than a Visa card. This is one reason why I often recommend using a cryptocurrency wherever possible. I mean, I'm never going to be depositing $25,000 into a poker site as is possible with cryptocurrencies, but there's a possibility of someone else with more money doing so.
There's also the fact that depositing through cryptocurrency is a free process, whereas that's not always the case with other payment methods.
True Poker Deposit Options
| | | | | |
| --- | --- | --- | --- | --- |
| Deposit Method | Minimum Deposit | Maximum Deposit | Fees | Approx. Success Rate |
| Visa | $25 | $1,700 | Free | 100% |
| Mastercard | $25 | $2,000 | Free | 100% |
| American Express | $25 | $600 | Free | 100% |
| Bitcoin | $10 | $25,000 | Free | 100% |
| Altcoins | $10 | $25,000 | Free | 100% |
| Ria Money Transfer | $60 | $500 | If deposit is over $300, fees are covered | 80% |
| Money Transfer | $50 | $500 | If deposit is over $300, fees are covered | 80% |
Bitcoin & Cryptocurrency
While I personally find it important to test out alternatives when it comes to depositing and withdrawing from poker rooms, I will always highly recommend cryptocurrency transactions. While Bitcoin is obviously a forerunner in this area, there's never not an appropriate cryptocurrency to make use of at a gambling site. Speaking of myself, I possess Bitcoin Cash and will always utilise this when possible.If you don't own Bitcoin and want to use an alternative cryptocurrency, then you simply need to select the Crypto Transfer option on the cashier page. This will then request you to locate the cryptocurrency that you want to use from the huge list of such available at True Poker. The site supports so many of these, that you may even need to use the search box to find your specific one. From Bitcoin Cash and Ethereum right through to Storj, Golem and Matchpool, True Poker is able to cater to you.

There are so many advantages to using cryptocurrencies for payments at online poker sites, including the fact that they're free, offer speedy transactions and are available worldwide. Bitcoin Cash will always be my go-to option if a poker room offers cryptocurrency deposits, and I would suggest it to anyone looking to involve themselves with the True Poker site. Plus, the transaction limits are so much higher than other options, allowing you to deposit up to $25,000 and withdraw up to $10,000 per transaction. The frequency of being able to do so is much greater than with other payment methods, too.
Fewer Withdrawal Possibilities and Fees Make Cryptocurrencies More Appealing
Withdrawing from online poker sites is always going to be a difficult area to focus on. It's often the case that there won't be as many options to utilise when it comes to pay-outs. This is definitely the case with True Poker, where cryptocurrencies are the only alternative to bank drafts or Money Transfers, both of which come with additional fees that you have to pay. Cryptocurrencies, on the other hand, are always free to use.
Now, with me having deposited using Visa for the first time, my only withdrawal options were the aforementioned Bank Draft or Money Transfer. Through the latter of these options, you're only able to withdraw a maximum of $350, while the former provides possibilities for up to $3,000 per transaction. This still pales in comparison to the $10,000 that can be taken out through a cryptocurrency, though.
True Poker Withdrawal Times
| | | | | |
| --- | --- | --- | --- | --- |
| Method | Minimum | Maximum | Frequency | Time to Deliver |
| Bitcoin | $50 | $10,000 | Every 24 hours | Within 24-48 hours |
| Altcoins | $50 | $10,000 | Every 24 hours | Within 24-48 hours |
| Bank Draft | $100 | $3,000 | One per month | Up to 15 business days |
| Money Transfer | $100 | $350 | One per month | Up to 15 business days |
The other issue with using non-cryptocurrency methods, is that they tend to take longer to complete. I used the bank draft option first of all, and while True Poker recommends waiting for a period of up to 15 business days for such to finish, it was very much down to the wire for me. Therefore, I received my funds in a 14-day period, which is quite the extreme for me. The second time around, I used my Bitcoin Cash for depositing and withdrawing, and the process was a lot quicker and smoother.
One other thing to make note of when it comes to withdrawing through Money Transfer or Bank Draft, is that there's also a fee to pay on top of the request that you make. This differs, depending upon the amount that you're looking to take out, but fees can reach up to $65. Some locations are also able to receive check withdrawals with the same attached fees. Through cryptocurrencies, there aren't any fees attached to such.
True Poker Customer Service
I always prefer to take a look through the FAQ section of an online gambling site before contacting the support team. Often times, I've been able to find the information I need there, although not all platforms provide such. True Poker does have one, although it's not specifically so extensive.
For the times when you need some specific advice or information, there is also the option of speaking to the site's customer support team. They are contactable through live chat or email, by using the address [email protected]. Alternatively, if you're looking for information regarding pay-outs, you can email [email protected].
Speaking personally, I have always found the True Poker support team to be friendly and very helpful. At least, that has been my experience via live chat. I emailed them once or twice and response times did vary, but I'm always likely to take the live chat function primarily, rather than other forms of support contact.
True Poker Rating
Despite the fact that True Poker experiences quite a lot of traffic, the competition remains fairly loose and on the weak end of the scale. Granted, there are some tables with slightly higher stakes available to play at, although these aren't nearly as popular as the lower stakes tables. That being said, the pots can increase up to higher levels on a frequent enough basis.
Even with weaker poker gameplay though, it's often important to make use of a better hand when possible. Obviously, you're able to spot the pro players from a mile away, especially with the fact that True Poker doesn't incorporate anonymous table gaming. So, while the fishiness of this site isn't specifically that problematic, I'd always suggest keeping your wits about you.
True Poker Review Conclusion
At the end of the day, can any online poker room really say that it's the best in comparison to others? Probably not. There's always going to be something that stands out as not being particularly pleasing to one person, whilst totally appealing to another. True Poker also runs along this same course.
Being on the Winning Poker Network has obviously helped it rise to the level that it's at now, although it's a little bit disappointing that there isn't even the option of playing anonymously there. In addition to this, it's not so great that True Poker isn't available on mobile devices yet, in one way or another. Today's gambling markets are quite obsessed with mobile gaming, so a top site like True Poker should really look into providing the possibility of this sooner rather than later.
However, it does support payments and pay-outs via many cryptocurrencies, which is a great feature of the site. To add to this, True Poker has a good game lobby layout, many tournaments to enter and a great rakeback system in place. There's a wonderful welcome offer to receive, and several ongoing promotions as well.
On the whole, it's a nice poker room. It's just that a couple of things stand out as being quite unfortunate about it – mainly the lack of mobile gaming. True Poker really could do with bringing itself into the modern age, and in the process, would benefit from forcing the Winning Poker Network to make some updates to its software, too.
True Poker FAQ
Is It Possible to Chat with Other Poker Players at True Poker?
Yes, you simply need to use the chat box located in the bottom-left of the screen while at a table.
What Is the Minimum Screen Resolution I'm Able to Use with True Poker Software?
It is not recommended to use anything below 800×600 as far as graphic settings are concerned. The recommended resolution is anything above 1024×768.
How Much Available Disk Space Should My Computer Have?
You will need at least 30mb of space on your hard drive to support the online poker client download and installation. A minimum of 512mb RAM and 1GHz CPU is also recommended.
Can I See My Own Gameplay Statistics?
Stats for your current table session can be found by clicking on the "Graph" tab at the far left of the screen, above the chat box.
Is the Rakeback at True Poker Flat?
Yes, the flat rakeback at True Poker is 27%. This is the same at all sites utilising the Winning Poker Network.
Can Bonus Offers Be Stacked?
Yes, it's possible to have more than one bonus offer in action at any given time. Navigate to the "Rewards" tab on your poker client after depositing and using a reload bonus code and then click on "Bonuses". You can then toggle between the active and inactive bonuses as you see fit.
If I'm a Newcomer, Am I Able to Learn About Poker at the Site?
Yes. If you visit the "Support" section, you will see a set of links on the left-hand side of the screen, allowing you to learn about the different types of poker, how to play, settings and much more.
Am I Automatically Added to the Elite Benefits Scheme?
Yes. Once you deposit and start playing the games, you'll begin earning Award Points that will contribute towards your Elite Benefits ascension.
If I Withdraw Via Check, Is It Free to Do So?
If check withdrawals are available to you, you're able to get one of these free per calendar month, but any additional checks come with a $65 fee to pay.
Is Straddling Available at True Poker?
As it happens, the True Poker site is the only one that allows players to straddle.
About The Author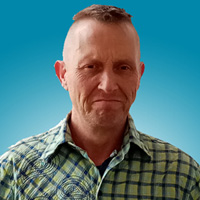 Contact Me
Hi, I am the Chief Editor of top10pokersites.net, this site is dedicated to all thing poker. I have been working around the poker industry for the last 15 years, with different brands. The main purpose of this site is to keep you uptodate with the industry and offer you the best deals around.