Juicy Stakes Poker Review — Read This Guide Before You Play!
Enjoy one of the best poker sites on the web by joining thousands of other players on Juicy Stakes Poker. Play on a well-designed website that allows instant gameplay and downloadable software. Plenty of bonuses and promotions are available, including a $1000 poker welcome bonus.
Juicy Stakes Poker is not one of the most well-known poker sites in the world, but its offers are not inferior to some of the more popular options out there. The website was launched in 2013 and has been growing ever since. It's licensed and regulated by Curacao, one of the leading online casino jurisdictions in the region.
Apart from a great selection of poker games and tournaments, Juicy Stakes Poker also has a variety of casino games powered by reputable software providers. A welcome poker package that matches your first deposit 200% and up to $1000.
In this article, I am going to talk about the ins and outs of the Juicy Stakes Poker website. By reading my guide, you will be able to learn the details about the operator's bonuses, games, software, banking methods, legality and anonymity of playing poker and more.
I advise you to read this guide before making an account at Juicy Stakes Poker. It will give you all the necessary information that will help you decide whether this website is for you or you should seek out a better option. Read on!
Pros
US and Australian players are welcome
Plenty of popular payment methods
A wide selection of tournaments including freerolls
Mobile-compatible
Rewarding bonuses and promotions
Both instant play and downloadable software
Solid selection of other casino games
Misses
Long withdrawal processing times
A small number of poker variants
Low stakes
Medium player base
Is Juicy Stakes Poker Legit?
The single most important thing to look out for when committing to a poker site is its legitimacy. This is also the first thing I personally look at when deciding to write a review on a given website. Playing with an unlicensed operator is one extra gamble that you should never take.
As far as Juicy Stakes Poker is concerned, you can feel safe playing on this website. The operator has a Curacao license, which is pretty common among sites that offer their services to US players.
Another thing that speaks in favor of Juicy Stakes's legitimacy is its longevity. The website has been around since 2013, meaning that it has offered top-notch games for over seven years. Scammy poker sites don't last that long, so you can be sure that this one is for real.
The brand is registered at Curacao and is regulated by this jurisdiction. Curacao is a trusted name in the online casino circles, and all its regulated websites are 100% safe. All the games on the site have been RNG-tested, so you can be sure that all the outcomes are random and fair to all players.
As an extra measure of safety and responsibility, Juicy Stakes is partnered with Cybersitter and Gamblers Anonymous, giving players additional reassurance about their security and leaving them an option for potential gambling addiction issues.
Will I Be Able To Play Juicy Stakes Poker In The US?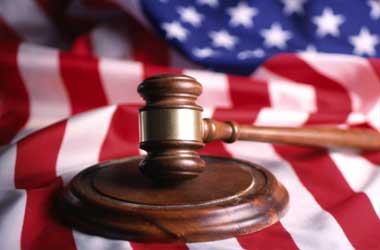 Juicy Stakes operates as an offshore website, meaning that it's considered relatively safe to players residing in the United States. Of course, whether you're allowed to play online poker or not will depend on your state's laws and regulations, so it's best to check with your lawyer or inform yourself about the latest online gambling laws in your state.
Most US states are yet to regulate online gambling on offshore websites. That means that visiting and playing on these sites is neither allowed nor prohibited. There have been no arrests or prosecutions of players who used offshore poker sites in states where the law doesn't specifically say that this sort of action is illegal.
As additional reassurance, Juicy Stakes Poker is one of the most popular websites among US poker players. A large number of accounts on the site are made by Americans who love playing poker. That said, the site does have a few restrictions and is not allowed in several states.
Juicy Stakes Poker Software & Games
While browsing through the website, I found out that Juicy Poker provides excellent navigation and a simple-to-use platform that will make things easy even to beginner players.
Poker can be played in two different ways — you can play it instantly on your web browser or you can download software if you feel more comfortable with that option. Either way, you will be presented with the same number of games and promotions.
By clicking on poker in the top bar, you will see several options. Go to instant play to find all the cash games. In the tournaments sections, you'll be able to check all ongoing tournament formats. Juicy Stakes organizes tournaments every single day, including freerolls and special competitions for the US and Australian players.
Easy navigation allows you to find everything that you're looking for within a few clicks. The entire design of the website is elegant and slick, and the same can be said for the downloadable software.
As for the games, Juicy Stakes offers three different poker variants — Texas Hold'em, Omaha and Stud.
The most popular poker variant played the world over is of course the game of Texas Hold'em, and with a fantastic poker software platform then you will find by playing online and at this site is one of the better ways of playing, as the software really is robust and easy to use and navigate.
The image above shows a typical table for Texas Holdem on Juicy Stakes Poker.
Omaha Poker is another of the different variants which you will be able to play at this top of the range online poker site. Whilst not as popular as the variant mentioned above, you will find plenty of open tables for you to try out, and being such a busy poker site there are always lots of players for you to take on!
Stud Poker is the final poker variant which is on offer at Juicy Stakes Poker, when it comes to a timeless classic then this game really does offer you an interesting format and playing structure. You will very easily pick up how the game works and plays if you have never played it before, so if you are new to playing this game then make sure you give it some playtime at Juicy Stakes Poker.
Although these are the three most popular forms of poker, many of their competitors have more to offer, like 5-Card Stud, Razz and others.
Both games are available in several formats and have different stake limits. The limits can suit both small-time poker players and high-rollers.
Juicy Stakes Poker Game Limits
| | | |
| --- | --- | --- |
| Juicy Stakes Poker Game Type | Minimum Stakes | Maximum Stakes |
| No-Limit Hold'em | $0.01/$0.02 | $500/$1,000 |
| Fixed-Limited Hold'em | $0.02/$0.04 | $50/$100 |
| Omaha | $0.02/$0.04 | $10/$20 |
| Omaha Hi/Lo | $0.02/$0.04 | $10/$20 |
The table above displays only the minimum and the maximum limit for each poker cash game at Juicy Stakes. However, you should know that the operator offers a range of different limits for each game.
For example, low stakes games can be played between $0.02/$0.04 to $0.25/$0.50. Medium stakes start at $0.50/$1 limits and go all the way up to $3/$6 or $4/$8, depending on the game type. High limits are usually between $5/$10 and $10/20, although you can play Fixed Limit Hold'em with the stakes of $50/$100.
Was I Able To Play Anonymous at Juicy Stakes Poker?
Unfortunately, Juicy Stakes doesn't promote anonymous games. That means that other players can see who you are and they can potentially track your movement and analyze your game. Of course, that doesn't mean that this will actually happen, but it would still be nice if you could enjoy playing poker without worrying that there's someone lurking behind you at all times.
Anonymity has become an important feature to poker players in the last several years. Many poker sites today offer SNAP games and other special tables that make tracking of the players more difficult. However, Juicy Stakes still hasn't made these sorts of games available yet.
My Non-Anonymous Gaming Experience
Did I have any problems with playing non-anonymous poker games at Juicy Stakes? Not in the slightest! Although other players could have targeted me and used my data for analysis, there aren't that many poker pros on Juicy Stakes to begin with. I honestly didn't feel like I was tailed.
Of course, not being able to play anonymously might be an issue for some more serious players. However, the fact still remains that the playfield on Juicy Stakes is mid-level at best and that not a lot of players will even pay attention to who they're playing against.
Windows and MAC Downloads
As I mentioned earlier, Juicy Stakes gives you the option to play poker using their downloadable software. The software can be downloaded pretty quickly and the installation process doesn't take too long either. In total, it will take around ten minutes between you clicking that download button to being ready to enter your first poker table.
Some players have reported that the downloadable version of Juicy Stakes Poker doesn't work on all computers, but I had no such issues. As long as you have a working PC with the latest system installed, you will have no trouble powering up the program.
Juicy Stakes software can be downloaded to both Windows and MAC computers. System requirements are not that high, so you'll probably be able to play even on some older PCs.
It should go without saying that the software features all the same games as the browser version of the site. It's just a matter of how you prefer to play online poker.
Making Use of Instant Play Games at Juicy Stakes Poker
If you want to circumvent the downloading process and play poker on Juicy Stakes Poker directly on your web browser, you can do so with the site's instant play option. Just click on poker in the top bat and go to instant play in order to see all the available games and tables.
Some players feel more comfortable when downloading software, but others actually prefer to play poker directly on the site. Juicy Stakes was kind enough to cater to both types of players. It's worth noting that this is rare among poker websites. Most only offer one of two options.
As for the overall experience, I can't say that there's any noticeable difference between the software and the instant play option. All the same games and promotions are there, and the graphics and visuals are pretty much the same as well.
Tip 1: I personally like to download the software when playing poker. Of course, I'm not saying that there's anything wrong with playing directly on the browser, but using downloadable software makes things look more organized and clean.
Instant play poker on Juicy Stakes works flawlessly on both Windows and MAC computers. You can also play poker and other casino games on your mobile browser, but I will talk about that a little later on in my Juicy Stakes mobile section.
Juicy Stakes Poker Bonuses
They say that a casino site is only as good as its bonuses. However, bonuses can sometimes be a double-edged sword. They can look good at first and reward you with a lot of extra funds, but they can also have high wagering requirements and other limitations that are very difficult to follow through.
Now, let's see how Juicy Stakes compares to its competition when it comes to poker bonuses and promotions.
The image above shows Juicy Stakes Poker Current Offers Which You Can Receive Right Now!!
Poker Welcome Bonus — 200% up to $1000
All first-time players on Juicy Stakes can enjoy a 200% match bonus of up to $1000. That means that you will be able to triple the amount of your initial deposit, which is definitely more rewarding compared to the majority of poker sites.
Upon your first deposit, make sure to click on the Bonus Code button and enter the following code: 1000JUICY. After that, just click on the Redeem Bonus button and the extra funds should be on your account almost immediately.
You can track your bonus status on the website's cashier page under the Pending Bonus section. The minimum deposit limit is $25.
The bonus is earned through Frequently Player Points (FPPs) and the funds are released in increments of $5. Each player needs to collect 83.335 FPPs in order to unlock a $5 bonus. The points are earned through real-money games and tournaments.
While playing in a standard game, you will get one point for every $1 rake. On the other hand, a $1 tournament fee will grant you seven points instead. The number of FPPs can be checked in the cashier tab along with the bonus amount earned.
The bonus won't last forever, of course. Upon unlocking the funds, you will have 90 days to use them. After that, all the remaining bonus funds will become void. You can't use other Juicy Stakes bonuses while you have this welcome bonus activated.
Tip 2: The bonus requirement is a little too high. Gathering so many points just to get a $5 bonus makes it not worth it. Also, even though you can technically get $1000 in bonus money, it's almost impossible to ever get that much.
I'm afraid that this is one of those casino bonuses that sound better than they actually are.
Rakeback Deal
If you're not familiar with the term "rake" in poker, this is a scaled commission fee that every poker site (house) takes from players for hosting the games. In other words, rake is a small percentage of the pot of each hand that goes to the casino.
Now, with the Juicy Stakes' Rakeback Deal, you can earn a percentage of your rake contribution back up to 36% every week. This amount is very generous, considering that not a lot of poker sites have Rakeback promotions, and the ones who do, offer it at a much lower percentage.
You can check your Rakeback progress under the VIP Status section on your profile. You can also calculate your Rakeback by using the rake calculator on the website. It is also worth noting that Rakeback players earn more FPPs than the players who don't use this promotion.
Non-Deposit Bonus
Poker sites rarely offer no deposit bonuses, which made me really surprised to see one at the Juicy Stakes promotions page.
Instead of depositing or playing games to earn this bonus, you will just need to trade your Gold Chips. Namely, FPPs can accumulate to become Gold Chips at the rate of 100 FPPs per one Gold Chip. Here are three different non-deposit bonuses that players can choose from:
20 Gold Chips — $5
100 Gold Chips — $25
400 Gold Chips — $100
The bonus is earned in $5 increments and you will still need to earn 83.335 FPPs for every $5 bonus.
FPP Race
Juicy Stakes rewards its most loyal players with a weekly FPP Race that has a total prize pool of $4,000. Earn as many FPPs as possible to climb through the rankings. Only the top 100 players are rewarded, and the player with the most FPPs will go away with $420.
Other Promotions
The bonuses I just wrote about are some of the site's recurring promotions. However, Juicy Stakes also offers plenty of other time-limited promotions that you can frequently take advantage of. The details of these promotions are not worth discussing because they are subject to change, so you should check the website's promotions page to see what's currently on offer.
Juicy Stakes Poker Rewards System
The only reward system Juicy Poker has at the moment is the FPP race that I already explained. Players earn points for participating in poker games and the top 100 players at the end of each week go away with a cash prize.
FPP points can also be turned into Gold Chips with which you can purchase no deposit promotions. However, you can't do much more with FPP points except collect enough of them so you can use the bonuses.
At the moment of this writing, Juicy Stakes doesn't have any VIP or loyalty programs.
Juicy Stakes Poker Tournaments
Juicy Stakes has a wide selection of multi-table tournaments that run every day of the week. Most of them include a low buy-in of below $50, and some even go to have only a $1 buy-in. Of course, you will also have to pay a table fee that's usually 10% of the buy-in amount.
The image above show there's a huge range of tournaments available to enter at the Juicy Stakes Poker site.
Low-level players will have plenty of choices, but high-rollers might try to seek their luck elsewhere. Prize pools range from $500 to $4,500.
If you fancy playing poker online for free and at no risk to your own money, but would still like the opportunity of winning a real money cash prize, then one place where you will be able to do just that is at Juicy Stakes Poker via their huge number of daily freerolls poker tournaments with guaranteed prizes of up to $100.
There are many other events at Juicy Stakes, like sit-n-go's, satellites, all-in-or-fold games and more. The stake in these tournaments ranges from $0.50 to $200. High-level games are usually in a heads-up format (2 players), but the games with lower stakes have a wide variety of setups and can include short-handed (6 players), eight-man, or full ring tables (9 or 10 players).
Juicy Stakes Poker Traffic
Juicy Stakes is not as popular as some other poker sites, but it nevertheless has solid traffic. If you're not looking for high-stakes games, this will be an ideal website for you. As far as high-stake tables go, you might need to wait for a while in order for them to fill up.
The competition is mostly mid-level, although you should not be surprised if some pros come every once in a while and clean you out. They usually hang out at the tables with higher limits so, as long as you stick to low-limit games, you will have a decent chance to win, even if you're an amateur.
Juicy Stakes Poker Mobile
Mobile poker has seen an increase in popularity over the last several years, and it's not showing any signs of stopping. Juicy Stakes have made their mobile platform according to the highest technological standards in order to ensure smooth and enjoyable poker experience to their players on the move.
Screenshot of a Juicy Stakes Poker table shown on a mobile device.
You don't need to download any kind of software or an app in order to play. All the games and tournaments can be easily accessed through a mobile browser, and the platform works flawlessly on all popular mobile operating systems such as iOS, Android, Windows, and Blackberry. Of course, apart from smartphones, you can play poker on Juicy Stakes using your tablet, which I highly recommend.
Juicy Stakes Poker Deposits & Withdrawals
I always make sure to check the poker site's banking options before committing to it. Although the variety of payment methods is an important factor, it's also wise to see what kind of deposit and withdrawal limits are set and how long you need to wait to cash out.
The image above shows Juicy Stakes Poker has a wide range of payment methods for you to make use of for depositing and withdrawing.
Of course, the methods will be different from country to country, but American and Australian players can find a solid range of convenient banking options that they are familiar with.
Juicy Stakes Poker Deposit Options
Deposit Method
Minimum Deposit
Maximum Deposit
Fees
Approx. Success Rate
Visa
Instant
$25
$600
None
Mastercard
Instant
$25
$600
None
American Express
Instant
$25
$600
None
Skrill
Instant
$25
$5,000
None
Neteller
Instant
$25
$2,500
None
Sofort
Instant
$25
$5,000
None
Bitcoin
Instant
$25
$1,000
None
Cash Transfer
Instant
$100
$600
None
Neosurf
Instant
$10
$250
None
All credit card deposits are limited at $600, but first-time depositors can't deposit more than $499.99. Also, Cash Transfer deposits can only be made once a week and four times per month.
Juicy Stakes Poker Withdrawal Times
| | | | | |
| --- | --- | --- | --- | --- |
| Method | Minimum | Maximum | Frequency | Time to Deliver |
| Skrill | 48 hours | $25 | $1,000 | None |
| Neteller | 48 hours | $25 | $1,000 | None |
| Bitcoin | 48 hours | $100 | $2,500 | None |
| Check | 4–6 business days | $250 | $1,050 | $50 |
| Bank Wire | 15 business days | $270 | $2,560 | $60 |
Note that while Juicy Stakes doesn't charge any fees for Skrill and Neteller withdrawals, the e-wallet service itself might have some fees. Also, the minimum and maximum deposit limits for checks and bank wires are counted together with the stated fees.
Juicy Stakes Poker Player Support
I realize that you might have many questions about the Juicy Stakes poker site. The FAQ section that I provided below should give you the answer to most of them, but you can also try to reach Juicy Stakes directly and get official information from their customer support.
A 24/7 live chat is available to all players (even the ones who don't have an account yet), while you can also send an email to [email protected] At this time, Juicy Stakes doesn't offer telephone support.
Juicy Stakes Poker Review Conclusion
If I had to summarize my review of Juicy Stakes in the shortest way possible, I would say that this is a solid website that has a lot to offer to poker enthusiasts, but it has a few shortcomings that a lot of players won't like.
The selection of cash games and tournaments is pretty deep. Multi-table games and sit-n-go's are organized every day, including daily freerolls with sizable prizes. The same can be said for bonuses and promotions. A nice poker welcome bonus will get you started, but you can also enter a weekly FPP race, turn your points into no-deposit bonuses, and more.
Software is very high-end and can be downloaded and installed in only a few minutes. The graphics and animations are pretty good as well. The site is mobile-compatible and works smoothly on all modern devices.
The thing I don't like is the fact that there are not a lot of players who play high-stake tables. The ones who do might have to wait a long time for enough players to join in. This medium player base is good for low-level players looking for a soft field, but high-rollers will quickly turn their backs on this site.
Bonus requirements are a bit too high, and the withdrawal processing times are 48 hours, which is certainly above the norm.
I hope that you enjoyed reading this review and that it helped you decide whether you want to play on Juicy Stakes or not. If you have any questions, don't hesitate to leave them in the comment section below.
Juicy Stakes Poker FAQ
How do I download Juicy Stakes software?
To download the software, simply go to the website's homepage and click on the download icon in the top right corner of the screen (icon with the arrow pointing downwards). The downloading will finish in a few minutes. After that, just double click on the program and complete the installation process.
Can I play Juicy Stakes on my MAC?
Yes, Juicy Stakes is compatible with both Windows and MAC computers. You can play instantly on the website or download the software.
How do I unlock the Juicy Stakes poker welcome bonus?
To be eligible for the welcome bonus, you must deposit at least $25 into your newly-created account. During the deposit process, make sure to use the bonus code 1000JUICY.
Can US citizens play poker on Juicy Stakes?
Yes, Juicy Stakes accepts players from the United States. However, you should always make sure that your state of residence doesn't prohibit the use of offshore gambling websites.
Can Australians join Juicy Stakes?
All Australian citizens who are over the legal gambling age limit are welcome to join Juicy Stakes.
Can I play poker on Juicy Stakes using mobile?
Yes, Juicy Stakes is mobile-compatible with all modern smartphones and tablets and is supported by both iOS and Android operating systems.
About The Author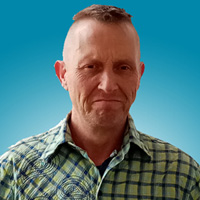 Contact Me
Hi, I am the Chief Editor of top10pokersites.net, this site is dedicated to all thing poker. I have been working around the poker industry for the last 15 years, with different brands. The main purpose of this site is to keep you uptodate with the industry and offer you the best deals around.