SportsBetting Poker Review – Up To $1,000 Sign Up Bonus
To say that I was a little bit skeptical over playing at an online poker site that goes by the name of "Sports Betting" is an understatement. However, having done so now, I feel it only necessary to comment on my findings and provide you with a really in-depth review of SportsBetting Poker.
There's a reason why I have never taken the opportunity to play at SportsBetting Poker before. Simply put, I didn't know that it existed until very recently. Then again, when you're looking for a poker room, do you really expect it to go by the name of SportsBetting? I wouldn't say so. But, in any event, I finally managed to get around to registering and playing at this platform.
Even so, I'm actually quite surprised that I haven't heard of up until now considering that it's been around for some time. In fact, SportsBetting Poker has been in operation since 2012, and I never got to hear about it even in passing before recently. And in all honesty, when I first arrived at the SportsBetting website to download the software, I can't say that I was overly impressed by the website. It's not bad – far from it. It just lacks that pizazz that would make you instantly think, "Wow! This is going to be good!".
Now, this may just be something that could be considered nit picky when you think that the download of the software and subsequent gameplay is more important. Yet, first impressions do count for a lot in my opinion, and I'm certain that SportsBetting could do a little bit more with its website design to appeal to newcomers. Granted, I have seen websites that look much worse – but I just expect something a bit more from a company that has had more than five years of experience in the industry.
Pros
Nicely updated software in use
Exceptional welcome bonus with more opportunity to clear higher amounts
Cryptocurrency-friendly poker room
Mobile compatible site
Always in top 3 of US figures for traffic
Option of accessing sports betting, casino and other options alongside poker
Wide choice of payment methods
Instant play poker available
$10,000 New Player Freerolls
Long-running brand
Misses
Check withdrawals can take a long time to complete
No anonymous table gaming available
Could do with a better tournament schedule
Is SportsBetting Poker Legit?
The poker offering from SportsBetting was actually relaunched back in 2012, and even though this is considered its birth date by many, the name does have a lot more history behind it. Alongside its relaunch came great hopes for the US poker market, which was still flailing around a little helplessly back then. It is through the proceeding years that SportsBetting Poker has become popular, thanks to the operator's decision to focus much more on providing a pleasing gaming and banking setup, than 50 different special offers that barely mean anything.
It's very difficult for online poker sites that cater to the US market (and put quite the focus on it, too) to really be considered legitimate by players from within the country. Because of the UIGEA issues that took over in 2006, poker sites don't often get the best name. In SportsBetting Poker's case, it does hold a valid license from the jurisdiction of Panama, which is also where the platform bases itself from.
Now, I'll say that licenses from Panama aren't the greatest in the world. While they do stand for something, they're fairly easy to get a hold of, just like licenses from locations like Curacao and Costa Rica, for example. Yet, it does say something that SportsBetting has proceeded with claiming one and adhering to whatever basic regulations the license may require. Some sites don't have such to their name, so at the very least, SportsBetting is trying to maintain a positive outlook on its own offerings.
It's a little bit unfortunate that there isn't really any information on the website about this Panamanian license, although on this, you'll just have to trust that it is there.
Will I Be Able To Play SportsBetting Poker In The US?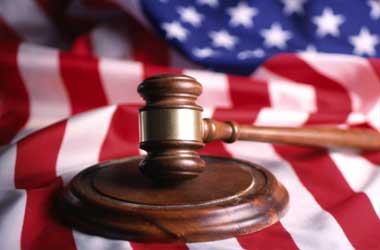 Living in Minnesota, as I do, I can very much say that US players are able to access the SportsBetting Poker site. Not only that, but they can also sign up, deposit without issues and access the cash games and tournament offerings at the platform. In fact, the great thing about SportsBetting Poker, is that none of the 50 US states are banned from signing up and playing there.
It's become quite common for me to visit platforms and find that while they do state that they welcome US players, 7 or 8 states will frequently be blocked from being able to load the sites up, let alone register at them. So, it's nice to see that SportsBetting is very much bucking that trend and providing its own scenario in this respect.
Signing up to the poker room isn't a difficult process, either. You're simply required to enter your zip code, name, email address, phone
SportsBettingPoker Software & Games
Even though SportsBetting Poker frequently sees high numbers of players utilizing its services, it may surprise you to find out that the platform incorporates a proprietary poker network. It was formerly operating on the Chico poker network, which may sound more familiar to those of you who have played poker online for some time.
SportsBetting actually uses the same poker network as BetOnline, which also remains as one of the most-popular platforms in the United States. Of course, SportsBetting comes under the same management group as BetOnline.
It was back in 2016 that SportsBetting chose to abandon the Chico poker network, which still remains in quite the dated form even to this day. Instead of using someone else's poker network, it went forth with the creation of its own proprietary offering. With this, it has been able to provide a much more stable offering, that's also a lot more visually appealing than the Chico network option.
SportsBetting Poker Game Limits
No Limit Hold'em$0.05/$0.10$10/$20Fixed Limit Hold'em$0.10/$0.20$15/$30Omaha$0.05/$0.10$15/$30Texas 6+$0.05/$0.10$10/$20
| | | |
| --- | --- | --- |
| SportsBetting Poker Game Type | Minimum Stakes | Maximum Stakes |
Obviously, something that's an up-to-date software offering is always going to be more appealing to online poker players. I have had experience with the Chico network before, and it's not the greatest in terms of anything, I have to say. That's why I was impressed on the whole with what SportsBetting Poker is providing as far as its software is concerned. Of course, the lobby and tables aren't anything out of the ordinary – everything runs very much close to the vein of what is expected from an online poker site.
Speaking of myself, I do like to be able to customise the table that I'm seated at when I visit an online poker room. This is definitely a possibility with SportsBetting Poker, and while it doesn't provide many options for the carpet, table and cards, it still caters to gamers in this area. Plus, the graphics that are in operation at the site are quite striking, so whatever kind of setup you decide upon, you'll always get a well-designed and visually attractive poker game going.
The image above shows an example of SportBetting Poker poker table, despite not having the most enthralling customisation options it does cater to those with an eye for visual setups
Not only that, but the ability to filter the games within the lobby so easily is another great part of the SportsBetting poker network. You're able to change whether you see all the games on offer through to those with high stakes, medium and low. You can also change between real money and play money games, while tournaments, Sit & Go and other options are accessible via the tabs at the top of the screen.
Tip 1: You can usually tell when a casino or sportsbook gambler has made their way over to the poker site from SportsBetting. Generally speaking, they'll be doing so to attain a different kind of thrill to that which can be achieved with casino gaming or sports betting. Watch out for someone placing what seem to be big bets and potentially trying to bluff their way through a game.
These casual gamers are rife at SportsBetting, as I've said. So, they're not difficult to really spot amongst the crowds. I'm not saying that you should latch onto them and follow them all around the poker room, because that wouldn't be very sportsman like of you now, would it? But, if they remain at the same table as you, I see no reason why you can't provide them with the sort of thrill they're after and claim some money at the same time!
The games that SportsBetting Poker has to offer are of the standard Texas Hold'em and Omaha varieties, including Texas 6+. Minimum stakes for standard Hold'em start out at $0.05/$0.10 for no limit games and increase up to a maximum of $15/$30. Omaha has pretty much the same limitations in terms of stake, so you won't find anything so untoward with regard to this at SportsBetting Poker.
Latest Cash Games — Six Plus Hold'em
SportsBetting Poker has added a new cash game to its portfolio — Six Plus Hold'em. The title, also known as Manila or Short-Deck Hold'em, is a slightly altered version of Texas Hold'em. The main difference is that all cards lower than 6 are removed from the deck, leaving only 36 in play. However, the Aces are still there.
These changes alter hand rankings and affect the probabilities and odds. Since now you'll be playing with a 36-card deck, there is a new low straight of A-6-7-8-9, but the other hands remain the same.
You must also learn a few other rules — for instance, a Three-of-a-kind ranks higher than a Straight, while Flush beats Full House.
This game is prevalent in Australia and often played by Asian high-rollers. Six Plus Hold'em came into the spotlight thanks to sharks like Phil Ivey and Tom Dwan, who frequently played it in Macau and Manila.
Was I Able to Play Anonymously at SportsBetting Poker?
When it comes to SportsBetting Poker, it's almost like the platform is seeing anonymous gaming appear elsewhere and it still hasn't asked, "what is anonymous gaming?", let alone incorporated it into its site. So, as you can probably guess from that, it doesn't offer anonymous gaming to players at all.
Now, I'm personally not that bothered whether I'm playing at an anonymous table or not. For me, it's immaterial. Yet, I know that there are those poker players who prefer to see it in operation, so it would be a lot more ideal if SportsBetting Poker added it at least as an option or for some of its tables, as standard. I say this about all poker rooms today – anonymous gaming has quite the following and this needs to be addressed everywhere.
The likelihood is that more people are going to want to turn to anonymous gaming in the future, and if a platform doesn't offer it (even as an alternative option), then the chances are that some players are going to turn away. That won't pose such a huge problem for SportsBetting, I'm sure. However, it would be nice to see the site cater to such poker players. Anonymity is a big thing today, as I'm sure you're all aware.
So, How Was the Non-Anonymous Gaming?
I literally had no problems with playing at a non-anonymous table while at SportsBetting Poker. I mean, I wouldn't say I'm the greatest poker player out there, but I know one or two things. I never felt like I was being targeted during my time experiencing the poker offerings at the site. I always felt comfortable betting and playing games, as well as entering tournaments. I don't remember a single point of ever thinking, "Hmm, that guy seems to be a bit shifty" or "Didn't I just see him at the same table as me not two minutes ago?".
Now, that was just my experience of SportsBetting Poker. Others may have found themselves being a victim of more-experienced players, and that's always going to be a downfall of sites that don't provide non-anonymous tables. Whether or not the SportsBetting site will bring anonymous tables into effect in the future is another question.
For me though, I would happily be able to continue gaming at SportsBetting Poker in its current state. It really depends upon your own personal preference with regard to anonymous table gaming.
Windows and MAC Downloads
If I'm honest, the downloading and installation of SportsBetting's poker software was quite a breeze. It didn't take long for the initial file to download to my computer and the installation went by in quite a flash, too. That's always something that I'll appreciate about poker software, because there have been several times in the past when I've downloaded such and the whole process has taken more time than it needs to. There's nothing worse than waiting for a file to download and then waiting again for it to finish unpacking and installing the software itself.
For me, it all took about two minutes to completely finish, while the sign-up process was another mere 1-2 minutes, so I was away and ready to start depositing within a 5-minute time period. The case of the matter is that you don't need to be a genius in order to figure out how to download the software. There's a button on display right there on the poker homepage of the website to guide you to such.
Simplicity is the key for a lot of things when it comes to SportsBetting Poker, and this is something that should always be the case when it comes to online poker software downloads. Therefore, in this particular respect, I was very happy with how things went down.
Making Use of Instant Play Games at SportsBetting Poker
It's becoming rarer to find online poker rooms that will provide instant play poker to their members. Now, I'm not specifically the hugest fan of accessing instant play poker, although I always feel it necessary to check out once or twice, just in case it's exceptionally different to the downloadable software.
SportsBetting does provide an instant play version of its poker room, and it's pretty much the same as what you will experience when it comes to the download version. The only thing is that it will be displayed on a web browser-sized window, instead of the smaller one that the download version provides.
The overall layout of the SportsBetting Poker game lobby looks the same, the range of games and tournaments that are available to you are exactly the same and you can deposit in all of the same ways, too. So, it's basically just like a carbon copy of what's in view on the downloadable software. Copy and paste this into a web browser and that's what the instant play version of SportsBetting Poker looks like.
Then again, I wouldn't have expected much more from such. There have been very few occasions where the online web browser version of a poker room has been dramatically different to the download offering. Generally, I'll always stick to the downloadable software myself, but that's just personal preference.
SportsBetting Poker Bonuses
Receiving special bonus offers is one thing that I do enjoy about signing up to new online poker sites. As a newcomer, you always want that little bit more of an extra incentive to become a member and start playing there. That's why it's always so nice to see a welcome offer on hand to claim when you do register and deposit.
SportsBetting Poker does provide its new players with a welcome bonus to receive, which exists as a 100% bonus on top of your initial deposit. This comes with a maximum value to it of $1,000, so you can really benefit from making a slightly higher deposit to receive more of the bonus funds.
The image above show SportsBetting Poker Current Offer Which You Can Receive Right Now!!
If you're a casino player, then you'll probably expect the full 100% bonus to be available to you upon making your deposit.
However, poker players will already know that this isn't the case when it comes to receiving bonuses from poker rooms. Instead, the funds will be released to you in portions. You have 30 days to release as much of the bonus funds as possible through playing poker and entering tournaments at SportsBetting. You get $10 of the bonus for every 5,000 Comp Points you earn, which are granted when you enter a tournament or buy into a cash game of poker.
Now, before I started claiming poker bonuses, I was always quite reluctant to do so because of the fact that you had to basically spend your deposited money to earn your bonus on top of it. And while some online poker rooms do tend to make this a little harder than others, SportsBetting has quite a nice approach to this. For me, it was one of the easier bonuses to clear, and although I didn't manage to capture all the bonus that was available from the offer, I still received more than half, which I was impressed with.
To add to the first deposit bonus, SportsBetting Poker allows you to enter into $10,000-worth of freeroll games. You earn yourself four free seats when you complete that first deposit, which are usable for the Sunday $2,500 GTD New Player Freerolls. These really allow you to not only get to grips with the poker software and different tournament structures, but you've also got the opportunity to win a piece of the guaranteed prize…and that's without having to buy-in to the event with your own funds.
SportsBetting Poker Rewards System
The comp points that you earn at SportsBetting aren't only for collecting to unlock $10 portions of your bonus, though. The platform also has its own rewards program, sort of like a VIP scheme, if you will. Just think of comp points as VIP points and you'll get the idea.
Now, I'm always happy to discover when an online gambling site has its own VIP program. It makes things a little bit more exciting, especially when you're able to see what sort of rewards await you at the next level up. At SportsBetting Poker, your comp points are able to be used to buy yourself into special tournaments. You'll be able to see which tournaments accept comp points as a method of entry in the game lobby.
For every cent that you contribute towards the rake of a game, you'll earn a single comp point, while for every $1 you pay in tournaments fees, you'll earn 100 comp points. It's true to say that you can keep a track of your VIP level simply by looking at the top-right corner of the screen when you have the game lobby loaded up.
Even though this is the case, the rewards scheme that SportsBetting provides to its players is a little bit of a let-down. You can't really see much in terms of additional advantages when it comes to an increase in VIP level. Instead, you'll get to see the five stars fill up with gold colour on your profile, depending upon your current VIP tier. This doesn't really provide you with such advantages over someone who has just signed up and started playing, although it does provide a prettier, shinier VIP set of stars!
SportsBetting Poker Tournaments
I do enjoy entering a tournament every so often – it keeps things fresh and on a bit more of an exciting level than constantly going through cash games all the time. Unfortunately, the schedule that SportsBetting provides for tournaments is what could be considered its weakest feature. That's why basic cash gamers will be in a bit of a haven, while tournament fans will probably want to look elsewhere.
This isn't to say that tournament traffic is specifically bad, but the guarantees that you'll get for them at SportsBetting will rarely go above $1,000.
While there may be a good selection of tournaments to register for at SportsBetting, the guarantees very rarely go above $1K.
I'd like to say that I'd had a much more enthralling experience when it comes to SportsBetting's tournaments, but this just isn't so. Don't get me wrong, the games themselves are as entertaining as is possible from poker, but the schedule itself is just very bland on the whole. I'd like to see a few more events with larger prize guarantees.
SportsBetting Poker has a few regular tournaments that take place, although these don't come with guarantees. If you are looking specifically for those with guarantees, you can filter the various tournaments to show such, although if you can find one that blasts past the $1k guarantee, it may be a lucky day for you. A few freeroll tournaments are also on hand at the poker room, which do actually provide larger guarantees than many of the standard tournaments.
Your best bet, if you're looking for the bigger guarantees, is to access the weekend tournaments. Saturdays and Sundays are reserved for the Hold'em $15,000 guarantee events, both of which come with a buy-in of $33 to register for. Make sure that you're aware that they're both rebuy events and 9-seater tables.
Tip 2: The rebuy feature is something that is quite heavily in operation at SportsBetting Poker. From this, you can also spot the overflow of casino gamers, because rebuy will continue to add more chips to players, despite them not really having the best of abilities for playing the game.
If you are a patient enough player, then you can really take advantage of the onrush that takes place in the early stages of a tournament. You may find that some players will decide to go all-in with hands that aren't really the greatest and are instead, just speculated to be good. Just wait things out and see how it progresses to form your own strong poker hands.
New Tournaments With Higher Guarantees
Things have changed drastically since I last set foot in the SportsBetting poker area, especially when it comes to weekend tournaments. The operator has added several No-Limit Hold'em tournaments into the mix, promising much higher guarantees.
One such competition is Sunday Majors, featuring $150,000 in guarantees each Sunday. The buy-in for this event is $109, and you can also earn a seat through a dozen satellites hosted each week. Additionally, there is a $40,000 guaranteed second chance tournament for a $215 buy-in.
SportsBetting Poker Traffic
I'm always happy to find an online poker room that features good levels of traffic. It heightens the level of competition, in my opinion. SportsBetting actually has a decent amount of traffic passing through, and that's a good feat for sites utilizing independent networks. Despite being in such a position, SportsBetting Poker will frequently record numbers that place it in the top three of those providing their services to the US market. Of course, these numbers will continue to steadily grow as the US becomes a more-open market where poker is concerned, and as methods of depositing for such players become more widespread.
For its overall figures, SportsBetting Poker will frequently find itself being visited and played at by around 3,000 gamers. It's relevant to note that a lot of these people are engaging in the freeroll events, though. So, it's quite unlikely that you'll see a mass of them aiming for the tournaments and games with large (or sometimes any) buy-in.
Cash games, on the other hand, do draw in their fair share of avid poker players, operating as some of the busiest offerings in the US market. During peak times, it's not uncommon to see multiple tables be filled up by keen players. And when you also consider that standard tournaments will bring in around 200-300 players (quite the average for the market), SportsBetting is certainly providing something that is appealing to gamers. Fortunately, it's also easy to note how many players are active in the poker room. You simply need to take a look at the lobby and you'll see the information in the top-left corner.
Now, as I said, I prefer things when they're a little busier, because it means that a good level of competition is usually in play. To get those peak levels of activity, you'll probably want to access the lobby in the evening hours. So, from that, you can deduce that you're looking at around 19:00 – 22:00 during weekdays, and you can look at extending that for a couple of hours at weekends. The activity at SportsBetting during that time is very much the height of enjoyment.
SportsBetting Poker Mobile
I have to admit that I've been bitten by the mobile gaming bug already. Poker just isn't the same if it can't be accessed from my Android handset as well as from my desktop computer. Fortunately, that wasn't something that I needed to worry about with SportsBetting Poker, because the site more-than caters to its mobile gaming community.
In fact, you can either download the software app to your device's home screen or play it in HTML5 instant play mode. Whatever the case may be with this, you'll get quite the distinguished and alternative view of the game lobby and tables when compared to the desktop variation of the software.
Mobile poker from SportsBetting shown above is one of the most-appealing options from the brand.
Everything looks a lot more updated via the mobile version of the SportsBetting platform. Granted, the tables can be customized and altered via the same methods and the same themes as the desktop offering. However, everything seems much sleeker via the mobile platform. This is never clearer than when you first access the poker game lobby. The layout is noticeably different, but everything still remains very easy to get to and locate. The games run very smoothly, giving you an entertaining and high-quality round of poker gameplay.
SportsBetting Poker Deposits & Withdrawals
Depositing money into an online poker room has always been one of those things that I check out in the initial stages before signing up. You see, I like to know that not only are my preferred payment methods catered to, but that there are several others on offer, too. I did the exact same thing with SportsBettingPoker.
Depositing funds into your SportsBetting Poker account is an easy process, with various payment methods being available to use.
As it happens, the SportsBetting platform accepts a strong variety of payment methods, which is another one of its strongest features. Regardless of if you're playing via the desktop download, instant play or mobile version, you'll always be redirected to the same cashier page when you want to deposit. There, you'll get to see all of the payment methods that are available to you to use for this.
Now, speaking personally, I tend to use either a Visa card or a Bitcoin Cash deposit. These are my two go-to transaction options. Fortunately, SportsBetting caters to both of these, and I'll talk a little bit more about cryptocurrencies later on. As far as my Visa deposit was concerned though, I didn't have any issues with it.
Alongside the Visa and cryptocurrency payment methods, using the dropdown menu, I was able to reveal more possibilities. These included a Cashiers Check, Wire Transfer, Moneygram transfer, Money Order, Voucher or QB-Direct option. However, depending upon where you're located, you may also have access to alternatives, including Skrill and Person to Person transactions.
Different payment methods will come with different minimums and maximums as well, which is probably one of the more confusing situations at SportsBetting Poker. For example, when I deposited through my Visa, I noticed I could transfer anywhere between $25 and $500 into my account. On the other hand, through my Bitcoin Cash, I had the opportunity to make a deposit of anywhere between $20 and $25,000 per transaction.
SportsBetting Poker Deposit Options
| | | | | |
| --- | --- | --- | --- | --- |
| Deposit Method | Minimum Deposit | Maximum Deposit | Fees | Approx. Success Rate |
| Bitcoin | $20 | $25,000 | Free | 100% |
| Altcoins | $20 | $25,000 | Free | 100% |
| Visa | $25 | $500 | Free | 100% |
| Mastercard | $25 | $500 | Free | 100% |
| Moneygram | $100 | $600 | Free if deposit is over $300 | 100% |
| Skrill | $20 | $5,000 | Free | 100% |
| Neteller | $20 | $5,000 | Free | 100% |
| Wire Transfer | $1,000 | No Maximum | Between $45 and 3%, but fees Credited back by SportsBetting | 100% |
| Cashiers Check | $1,500 | $15,000 | Free | 100% |
| QB-Direct | $30 | $250 | Free | 100% |
One thing to also remember is that not all payment methods are free of charge to use. Moneygram, for example, has charges attached to transactions, although SportsBetting will credit you back these fees if your deposit is of $300 or more. I didn't have to pay any fees on my Visa or Bitcoin Cash deposits, though.
Bitcoin & Cryptocurrency
I will always get behind an online poker site that offers its players the opportunity to make deposits and withdrawals through cryptocurrencies. This is especially important when they're also providing their services to US players, who tend to have fewer payment options in comparison to other players. Cryptocurrencies have really become a favourite payment method for many people to utilize, and SportsBetting Poker supports several of them.My cryptocurrency of choice is Bitcoin Cash, but the site also supports payments and withdrawals via Bitcoin, Dash, Ethereum, Litecoin and Ripple. My favourite thing about using cryptocurrencies, is that you will often always get higher maximum limits to benefit from. I mean, granted, I'm never going to be depositing $25,000 into my SportsBetting Poker account through Bitcoin Cash, but it's nice to know that it's there if I do need it. Plus, there are high-stakes players who enjoy having larger balances to operate from.

To add to that, making a withdrawal through a cryptocurrency is one of the easiest and speediest possibilities at an online gambling site. The processing time is usually over within 24-48 hours and after this, the funds should show up in your cryptocurrency wallet for you to access. When you compare this to a 15-business-day wait for a bank transfer to complete, it's clearly a greater option to go for.

What I'm saying is, that if cryptocurrency deposits are supported at your chosen poker room, then I'd always recommend using them. SportsBetting Poker provides such a service, so why not take advantage of it?
Withdrawals Are Something That SportsBetting Does Very Well
I'm very often hesitant when it comes to online gambling sites that have varied payment methods for you to use, because it's frequently the case that their withdrawal process and policies aren't quite as appealing. Yet, when it comes to SportsBetting Poker, this isn't the case at all. In fact, over the years, this poker room has honed its withdrawal process to one that you can't really say anything negative about.
SportsBetting Poker Withdrawal Times
| | | | | |
| --- | --- | --- | --- | --- |
| Method | Minimum | Maximum | Frequency | Time to Deliver |
| Bitcoin | $20 | $10,000 | Every 24 hours | Up to 24 hours |
| Altcoins | $20 | $10,000 | Every 24 hours | Up to 48 hours |
| Dash | $20 | $5,000 | Every 24 hours | Up to 48 hours |
| CredECard+ | $200 | $3,000 | One per week | Up to 5 business days |
| Check by Courier | $500 | $2,500 | One per week | Up to 7 business days |
| Bank Wire Transfer | $500 | $24,900 | One per week | Up to 15 business days |
| Skrill | $20 | $9,900 | One per week | Up to 48 hours |
| Neteller | $20 | $9,900 | One per week | Up to 48 hours |
As with the depositing options, SportsBetting Poker also provides a selection of different methods for receiving your withdrawal. All the same cryptocurrencies are usable, while CredECard, Check by Courier and Bank Wire Transfer are also available. If you have had the opportunity to use Skrill or Neteller before, then you should also have these options on hand for withdrawal purposes, too.
Of course, cryptocurrencies remain as the best option for both depositing and withdrawing, with the latter taking place within a 48-hour period. Others take longer, with periods of between three business days and up to 15 business days altogether.
Having deposited via Visa card initially, I had to select something alternative for my withdrawal. It was at this moment that I chose to check out the CredECard+ option. This operates as a fixed pre-paid account that is only on hand for withdrawal purposes. It's basically like a virtual card and can be used wherever you see the Visa logo, which was quite appealing for me to utilize. You're able to withdraw up to $3,000 through this method, and it really worked well for me.
SportsBetting Poker Player Support
At times, I've been able to count on one hand the number of occasions that I've needed to contact support at an online poker site. And at other times, I've found myself running out of body parts to count those times on. With SportsBetting Poker, I'd say that I was somewhere in the middle of that. The FAQ section isn't really the most helpful of locations at the website, I'd say. So, for that reason, I've needed to speak with the customer support team more often than I'd like.
As it happens though, I wasn't that disappointed with having to speak to agents there. The live chat is often manned to the peak of quality and response time, so it's the most direct route to take if you need to speak with someone. But, you can also utilize the telephone number that is on hand or one of the email addresses. I only used email contact once because I prefer a much more instant response to my queries. In saying that, I did receive a reply within 24 hours, which is the industry standard.
SportsBetting Poker Rating
As noted, with the mass of sites that pulled out of the US market after 2006's issues, SportsBetting has managed to capitalize on that same market. From this, you can expect to find cash games that are a lot more profitable on the whole.
The thing is, because SportsBetting is not only a poker site, but a casino and sportsbook as well, it does suffer a little bit against those platforms that solely focus on poker gameplay.
If you're accessing 9-seater tables, then you can expect to find flops reaching around 20-30%, while the average pot is about 20x the big bling. Now, with this in mind, just think of what some of the other sites prior to 2006 were getting – 7-10%. That's quite the comparison to see, which just shows how much SportsBetting has been able to take advantage of the lack of competition in the US market.
One other thing to remember, is that SportsBetting Poker used to have some of the very worst gamers. This is again thanks to the fact that many casino and sports bettors were filtering over to the poker site with very little gaming experience. Plus, the site doesn't really advertise itself, meaning that existing poker players don't really know about it (plus the name SportsBetting doesn't really help with advertising the fact that it provides poker games).
That being said, should an experienced poker player find himself visiting the SportsBetting Poker lobby, he may just find himself in quite the goldmine.
SportsBetting Poker Review Conclusion
I've never been one for over-hyping online poker sites when I've played at them. If they do a good job, then I give them credit where credit is due. And likewise, if it hasn't been such a pleasant experience for me, then it's duly noted. With SportsBetting, it seems primitive to note that the majority of its features are very pleasing on the whole.
Granted, there are one or two issues, such as the lack of possibility for anonymous gaming and the poor tournament schedules. However, these issues that I have won't specifically be something that affect everyone – after all, anonymous gaming is a personal preference more than anything else. Yet, for the most part, I'd highly recommend the SportsBetting Poker platform. There's plenty to enjoy about it that makes those minor niggling points almost null and void.
It's very nice to see an independent poker network soar up, above and beyond what could ever really be expected for such. SportsBetting definitely boosted its reputation with this introduction, and when you also combine the inclusion of the modern mobile poker option, it stands to reason why the site is one of the top 3 in the United States.
I'm a big fan of the fact that cryptocurrencies are supported in big numbers, too. Plus, the withdrawal speeds of SportsBetting are some of the best that I've witnessed at online gambling sites. This is always something that will appeal not only to me, but to all online gamblers. With such great levels of traffic and a positive customer support experience, there's little doubt in my mind that this is one poker room that will be sticking around for a long time to come.
SportsBetting Poker FAQ
Do all US states have access to SportsBetting Poker?
Yes, the site has not imposed any bans on particular countries.
Where Can I Locate the Balance on My Account?
Just be sure that you're logged in to your SportsBetting account and then click on the down arrow that is present right next to your name in the top-right corner.
How Am I Able to Raise My Deposit Limit?
You'll have basic limits on your account until you go through the verification process. This requires you to send in copies of a photo ID, a proof of address and other documents. You'll then be able to benefit from the maximum deposit limits of your chosen payment method.
Which types of players constitute the player traffic at SportsBetting Poker?
The player traffic consists of recreational poker players and amateurs who simply wish to make a change from the standard sports betting or casino games.
When Are Withdrawals Processed?
Anyone requesting a withdrawal will see this be processed between Monday and Friday from the hours of 9:00am to 1:00pm ET, with the exclusion of national holidays.
Are Withdrawals Free?
Every 30 days, you are able to receive a $50 discount on the pay-out method of your choice, should it come with withdrawal fees. However, certain banking methods don't have fees attached to them. Cryptocurrency transactions will always be free of charge, for example.
Do I Always Have to Play Poker for Real Money?
Not at all. There's the opportunity to play games with demo money instead, if you want to do so.
Is There an International Phone Number for Contacting Support?
A telephone number is available to speak with the support team on, and this is toll-free for US citizens. Anyone outside of the United States will be charged for such a call.
Is There a Limit to the Amount I'm Able to Win at SportsBetting?
Yes, your winnings will be capped at $125,000 per week. This does not count progressive jackpot wins.
Why Does the Software at SportsBetting Look the Same as BetOnline's?
Because they are the same. Both brands are owned by the same company, so they operate in a very similar (almost identical) way.
What Currencies Are Supported at SportsBetting Poker?
You're able to play poker in USD at this platform.
Should I Open a Separate Account If I Want to Play at the Casino?
No, you can use one and the same SportsBetting account for whatever betting you'd like to participate in at the platform.
Does the site offer a free payout method?
You can choose your favourite payout method and get a $50 discount once a month if you request it on a Friday. Remember to note the discount in order to get it.
Could I get a "Bad Beat" jackpot at this online poker room?
If you have a strong hand and someone manages to beat it with an even stronger, you get 35% of the jackpot and the winning player gets 5%. The rest are split on the table and returned.
About The Author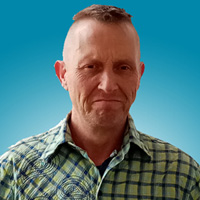 Contact Me
Hi, I am the Chief Editor of top10pokersites.net, this site is dedicated to all thing poker. I have been working around the poker industry for the last 15 years, with different brands. The main purpose of this site is to keep you uptodate with the industry and offer you the best deals around.