BetOnline Poker Review – 100% First Deposit Bonus
BetOnline Poker has been called by many as one of the best poker site in the US market. The poker brand may have been around since 1991, but its online poker operation only came into effect in 2011. That hasn't proved to be a bad thing, as the brand was able to take advantage of the issues surrounding Black Friday at that time and swiftly propel itself up the popularity ladder.
Originating in Costa Rica, but experiencing rapid growth as an online sportsbook, BetOnline moved to the online sphere in 2001 and it wasn't long before everything was moved to the country of Panama, which is where it still bases itself from today.
To begin with, the poker platform held a contract with the Chico software brand, but in 2016, this contract was not renewed, and instead, a new proprietary poker client was released. Being developed by Connective Games, this saw BetOnline's popularity soar even higher, which is why it still remains as a favourite in the American market.
Start playing with BetOnline and be a benefactor of huge bonuses, exciting tournaments, freerolls for new players, and lucrative challenges.
Pros
Welcomes players from USA
Ideal mobile app available with unique options
Proprietary poker software since 2016
Heavily promotes banking through cryptocurrencies
Licensed in Panama
Top 3 in US player traffic
Up to $1,000 in welcome bonus funds
Misses
Fees on card deposits
Fees to pay on Moneygram and bank wire transfer withdrawals
Paypal not accepted
Is BetOnline Poker Legit?
BetOnline has held a gambling license from the
country of Panama
since it relocated there in 2004, and it is this that ensures all of your poker gameplay is done within a safe and fair environment.
Because the platform is quite fluid in the types of online gambling that it provides, with players having the ability to access a sportsbook, casino, racebook, eSports and more alongside poker, it has a stream of different players passing through the site regularly.
Not only that, but when you consider that it currently exists in the top 3 US-friendly online poker rooms, plus the fact that it has such longevity behind it already, BetOnline has to be doing something right.
Will I Be Able To Play BetOnline In The US?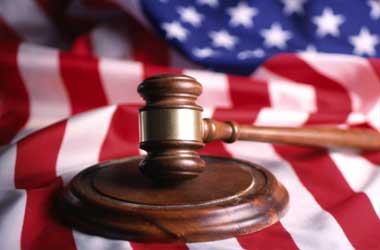 Certain US states do have regulations in place to cater to their residents, including New Jersey, Pennsylvania, Delaware, Nevada and Washington. Other than these locations, BetOnline accepts American poker players.
It's been fairly difficult to figure out whether online poker platforms are safe and legal for US players to sign up to and play it in the past decade. Things were sent into a bit of disarray when Black Friday took hold of the country.
Yet, online poker wasn't really affected in a huge way by this, other than some of the top poker networks being forced out of the country. BetOnline remains as a legal and possible activity for US players to enjoy.
It was in 2013 that the Department of Justice (DoJ) clarified that the language contained within the Wire Act did not apply to poker or casino games. It was with this movement that legal online state-based poker was supposed to come into effect, which did become a possibility. This Wire Act has since recently been reinterpreted, although how this will affect current laws is another question.
For the time being though, BetOnline remains as a legal online poker platform for US residents to sign up to and play at.
BetOnline Poker Software & Games
Utilising proprietary software at BetOnline has certainly worked wonders for the site. Granted, the Chico network wasn't specifically drastic in terms of quality, but with the overhaul that came in 2016, the poker room managed to excel in this area.
It's been called by some as one of the best in the US market – at least, as far as functionality is concerned. That has a lot to do with the fact that Connective Games developed it, and while it took me a short time to appreciate the proprietary software, I've now reached a point of enjoying everything that it has to offer up.
I recall playing at BetOnline when it utilised the Chico software and how different it was following the conversion from this to the now-proprietary offering that exists. Naturally, as with any software, you need to look at it as far as your own personal preferences are and from how well it functions for poker players in general.
Personally, I do like what BetOnline has going on with its software now. I didn't at first, but it feels like a more-unique experience when playing, due to the fact that this software was designed specifically for the poker room.
BetOnline Poker Game Limits
| | | |
| --- | --- | --- |
| BetOnline Poker Game Type | Minimum Stakes | Maximum Stakes |
| No-Limit Hold'em | .01/.02 | $5/10 |
| Fixed-Limited Hold'em | .05/.10 | $1.50/3 |
| Omaha | .01/.02 | $5/10 |
| Stud | .10/.20 | $5/10 |
| Americana | .10/.20 | $5/10 |
| 32 Card Draw | .10/.25 | $5/10 |
| Razz | .10/.20 | $5/10 |
If you don't like what you see when you first access one of the tables, you do have various customisation options at hand. This includes the possibility of changing the colour of the carpet and the felt on the table itself. As it happens, I always find such customisation options appealing. Don't ask me why – but I always find it helps to be looking at attractive surroundings when participating in poker.
To accompany that, you've got the possibility of changing the colour of the backs of the playing cards and what kind of audio you'd like to hear while playing, amongst other personalisation options.
While the lobby does tend to fall in line with what BetOnline previously offered, featuring table information, pot sizes and flop percentages, it's highly improved in many other areas.
The image above shows you'll always be able to see the usernames and balance of everyone you're playing against at BetOnline.
The first and perhaps most-important of these for me, is the fact that it runs very speedily, delivering around 55-65 hands per hour for tables of 10 or more seats and up to around 75-80 hands for those with 6 seats.
Not only that, but if you find yourself making friends with other players at BetOnline, there is the inclusion of the Buddy List.
You're able to add specific players to this and whenever they're online, you can join them or invite them to join you for a game or two. At the same time, you can mark players that you don't wish to play against again, making this feature quite useful.
Overall there are one or two issues that will need to be addressed. I would say that the sign of a highly dedicated poker site, is when its software is second-to-none. BetOnline's proprietary software is very nice indeed, although it wouldn't ever be considered as the industry's best offering.
It's clear that the software retains a great level of speed when it comes to the games, and that the graphics are very nice as well. Although, if you're looking for something that's highly tip-top, BetOnline may not satiate your need for such.
Latest Cash Games — Six Plus Hold'em
BetOnline has recently added a new cash game to the mix, a slightly adjusted version of Texas Hold'em. The twist is that all cards below 6 are removed from the standard 52-card deck. In other words, there are no 2, 3, 4, or 5 cards, while the Ace is, naturally, still there.
You'll play with a 36-card deck where the new low straight is A-6-7-8-9, while the other hands are the same.
However, you'll learn a few other changes while playing, like the fact that a Three-of-a-kind now beats any Straight.
Six Plus Hold'em is also called Short-Deck Hold'em or Manila. It's popular among high rollers in Asia and played widely in Australia.
BetOnline Doesn't Promote Anonymous Gaming
It's perhaps one of those things that depends upon what you as a player prefer, but BetOnline isn't like some other poker rooms in the sense that it does not have anonymous gaming available. So, if you're the sort of gamer who prefers to remain veiled when participating poker, this one clearly isn't the platform for you.
Speaking personally, it never really bothered me that others could see my username, balance and a few other pieces of information. I utilise a username, so it's not like they can see anything specific about me.
Of course, non-anonymous tables are still quite the draw for HUD-dependent players – plus, if you prefer tracking who you're playing against and who you've previously played against, this can be beneficial. It can be used as a negative though, with some players potentially being tracked or preyed upon by others.
Non-Anonymous Gameplay Isn't a Huge Issue
While I would always tend to gravitate towards an online site that utilises anonymous gameplay when it comes to poker, BetOnline still retains me as a customer. In my years of playing there, I have never been targeted, tracked, preyed upon or anything else by other gamers.
That's not to say that it hasn't happened to others at the poker room, so I'd always recommend taking a general level of caution towards playing this way if you're slightly wary. Naturally, it does mean that those players who are regulars and tend to benefit from the lack of experience that other players possess, can potentially exploit that. Anonymous poker gameplay would cut that out instantly.
Again, this comes down to personal preference more than anything else. BetOnline hasn't altered its stance on this kind of setup since it first began operating, even with the introduction of its proprietary software in 2016. It's likely that the site won't adjust the anonymity of poker gameplay, so this is generally all about your own judgement. You'll still be able to enjoy thrilling gameplay at the site.
Anonymous tables would also render a Buddy List to be quite useless as well, so it depends upon whether you enjoy playing with friends or not, too.
Windows and MAC Downloads
It's true to say that you needn't always play the poker games via a web browser either. You can simply download the poker software to your desktop computer, if you prefer. Downloading this software is free, and it's available for both Windows and MAC computers.
The file downloaded pretty swiftly to my Windows-operated laptop, and it runs very smoothly on there, too. It has the same setup as the web-based poker room, so nothing should look out of the ordinary if you do choose to play this way.
Freely Offered BetOnline Poker Instant Play
While some other online poker platforms try to force their players to download the necessary poker software to their desktops, this is not the case with BetOnline.
Instead, the site freely offers up the possibility of gaming via your web browser or by downloading the software. This is something that I find to be very appealing about the poker room, because having software on my desktop isn't something that I'm always happy to possess. It's much simpler for me to navigate to the site through my web browser and access the tables that way.
Both the software download and the web browser versions of the lobby are exactly the same, so you won't be missing out on anything either way.
BetOnline Poker Bonuses
The online poker arena has become really competitive in recent years with tons of poker providers offering their services to customers. This has led many gamblers to choose inferior online poker providers, because for every good and reputable poker room, there are two inferior ones.
However, if there is one positive thing which has come out of this, it is the increase in offers and bonuses which is the direct result of the increase in competition. Welcome bonuses for new players are no exception.
The image above show BetOnline's Current Poker Offer Which You Can Receive Right Now!!
The BetOnline poker bonus has been changed several times over its years of operation, although it currently has one of the better offers to claim out of those years. It's a relatively simple poker bonus that just requires you to sign up and make your first deposit. Nothing difficult about that.
The BetOnline poker bonus has been changed several times over its years of operation, although it currently has one of the better offers to claim out of those years. It's a relatively simple poker bonus that just requires you to sign up and make your first deposit. Nothing difficult about that.
Bad Beat Jackpot
One of BetOnline's most innovative poker features are its Bad Beat Jackpot tables. Here is how this Jackpot works.
Let's say you are playing in some of BetOnline designated Bad Beat Jackpot tables with Quad Jacks or better and somehow you lose. In any other normal poker room you will 'go home' empty handed and feeling really down. However, in the Bad Beat Jackpot room both you and everyone on your table is a winner. To be exact, this is how much everyone on the table will win:
35% of pot to player with the bad beat
17.5% of pot to the winner of the hand
17.5% of pot split among of players at the table
30% of pot seeded into the next Bad Beat Jackpot
Since this is a progressive jackpot it can theoretically grow to outrageous amounts of jackpot money. For example, this February the first Bad Beat Jackpot reached astronomical $392,000.
$5,000 New Player Freeroll
Another enticing feature of BetOnline's poker room is the $5,000 New Player Freeroll feature. For all newcomers to BetOnline there is a seat reserved for Sunday's $5,000 New Player Freeroll tournament.
Obtaining your ticket to Sunday's 8 PM (Eastern time) tournament is extremely easy. All you have to do to get a seat on the free roll tournament is to make your first deposit at BetOnline and you are set to go.
The BetOnline Poker Tiers
While it's true that many online poker sites choose to provide their players with the possibility of unlocking different amounts as they play and reach specific tiers, this isn't the case with BetOnline.
Instead of having a tier system, you just play real money pot games or enter tournaments and earn Comp Points for such. As I mentioned earlier, you simply need to acquire 5,000 of these Comp Points to release $10 of the total bonus amount. The more you're able to play, the more of the bonus funds you're able to unlock and release.
Depending upon the type of player that you are, this could be considered better than having a tier system in place or worse.
Generally speaking, it's quite easy to release a few $10 bonuses within the first day or two of participating in games.
As mentioned, the higher-stakes players are likely to get more out of this welcome bonus than those who are at the lower end of the scale.
The reward system that's in place at the site could be better. That's not to say that this is specifically bad – actually, it's far from it. Yet, there are other poker rooms that will probably satisfy the more hardcore fans who are looking for a platform with excessive value to it. BetOnline offers a nicely balanced – there's that word again – output in this area.
That being said, these issues are fairly minor. There's nothing that will stop you having a good time and enjoying what BetOnline has to offer. In fact, there aren't that many poker rooms that can say they offer a better time than this platform, so BetOnline has plenty to be proud of in that instance
BetOnline Poker Tournaments
If you click on the button labelled "Tourneys" in the lobby, then you'll get to see everything that BetOnline offers in this area. What originally started out as a slight additional perk to the platform has grown to become quite the draw for poker players.
The image above show accessing tournaments is simple at BetOnline and you're able to see all relevant information straight away in the lobby area.
There's a little bit of something for everyone within the tournament section of BetOnline, with options for both standard and late registrations to take place. All relevant information is provided for each tournament, such as the number of players per table, whether there's a guaranteed prize, rebuys and more.
While I do have certain preferences for online poker tournaments (which BetOnline certainly caters to), there's really something for everyone at this platform. Here's what I prefer when accessing tournaments:
Guaranteed prize pools
Possibility for satellites
6-seat tables
Option of late registration
Re-Entry option
BetOnline does incorporate some other features for its tournaments. As I said, there's pretty much something for everyone to engage in at this site.
Not only that, but you're able to see other pieces of relevant information before you go ahead and buy into a tournament. This includes information on participants who have already registered for the tournament, when registration ends, when the tournament starts, the minimum number of players needed for it and the current prize pool.
I have quite the love for poker tournaments in general, so to see how well BetOnline works its own tournament offerings is quite the draw to the poker room for me.
My Daily BetOnline Tournament Highlights
There's actually a great range of tournaments that take place BetOnline, making it quite difficult to select highlights from such, as there's so much activity taking place there. You'll get to see around five or six tournaments take place every hour, with a wide range of buy-ins and prizes on hand for each.
Looking at the tournament schedule, some of my own personal highlights that take place include:
$1,200 guaranteed Hold'em with blinds levels every 10 minutes and starting chips of 5,000
$1,000 guaranteed Turbo Hold'em for $11 buy-in
Daily Dozen $1,500 guaranteed with a maximum of three entries per player
Larger Rewards at BetOnline on Sundays
Online poker wouldn't be the same without its Sunday tournaments, which usually come with the largest guarantees for players to benefit from. BetOnline has its own selection of these, with some of the highlights being the following:
Sunday Main Event – $60,000 GTD – 20 Seats GTD for $16.50
Sunday Second Chance – $40,000 GTD – 12 Seats GTD for $22
Sunday Main Event Mini – $12,500 GTD for $22
It's true to say that other online poker rooms such as Bovada tend to offer higher guarantees than BetOnline, so if you're looking for larger possibilities than $60k, you may want to search elsewhere.
Yet, there are perks to the BetOnline tournament schedule, such as late registration right up to the wire, unlimited re-buys and other such perks. The tournaments at this platform are definitely one of its largest draws for gamers.
Windfall Jackpot Tournaments
Just when you thought things couldn't get any better, BetOnline produces its Windfall Jackpot tournaments. These are basically the site's version of jackpot-style Sit and Go options, providing 3-player offerings with completely random prize pools.
Most of these tournaments will provide you with 2x your buy-in as the prize payout, although there's also the minor possibility of winning up to 2,000x your buy-in as well.
Extremely fast blinds are in action in Windfall Jackpot tournaments and all players begin with 500 chips. This works towards ensuring that all Windfall games are over and done with in five minutes or less.
Windfall Jackpot options are something that BetOnline has brought into effect in order to provide its players with a little bit extra. After all, it's always great to have something different to access and enjoy.
Of course, how are the prize pools determined when they're random? Well, a random system comes into play at the beginning of a tournament. There are seven different levels to this system, with the rake being 7% on all buy-ins. Essentially though, a random number generator selects what kind of prize pool will be in play.
While it's true that some of these Windfall Jackpot tournaments can last up to around 12 minutes, they're usually so turbo-charged that you'll find it to come to an end within five. It's fast-paced, swift-action at its best, although it's perhaps more appealing to recreational players more so than those with masses of experience.
You're able to buy-in to a Windfall option for prices that range from $3 to $30.
Progressive Bounties
Bounty Tournaments are an exciting type of tourney on BetOnline where you earn bounties from all the players you knock out. Moreover, it's a progressive type of reward where each player's bounty rises over time.
The more players you knock out of the tournament, the bigger the cash rewards get, but the bounty on your head also rises. Eventually, only two players will remain at a table, and the winner will collect the entire bounty.
Progressive bounty tournaments are available all day, usually once or twice every hour. They consist primarily of No Limit Hold'em games, but some feature Pot Limit Omaha and Pot Limit Omaha Hi-Lo. Buy-ins range from as low as $1.10 to as high as $215.00, while the guaranteed prize pools can get up to $5,000.
BetOnline Poker Traffic
The traffic level at BetOnline has been questionable in the past, especially when it first started out. Yet, over the years, interest in the poker room has grown considerably, and it is this that sees it waiver between second and third place as far as US poker traffic is concerned. It competes on a high scale with Bovada and Americas Cardroom, often giving one or the other a run for its money.
The overhaul of its poker software definitely did it some favours too, thanks to the fact that it no longer features lower-quality graphics and there's a wider range of games available now, too.
Don't forget about the fact that its range of tournaments has also had a large impact on traffic, bringing more people over to the site who want to involve themselves in one or more of these.
Of course, different times of day will attract different levels of players, although the volume of traffic is clear to see from the game lobby at BetOnline.
If you're accessing the BetOnline platform at peak times, then you can usually expect to see around 2,000 players navigating through its lobby and playing at its tables and tournaments. Most of these will also populate the site's cash games too, which makes things better.
This is true for both Hold'em and Omaha versions of poker, with many tables being filled up to capacity. Quite a high number of games are in action throughout the day, seeing players crowd around them for gameplay. Most of these exist in the form of $0.50/$1 stake games.
That being said, nothing is taken away from those with higher stakes, which also tend to feature a large number of players as well.
Generally speaking, I prefer 6-Max tables, but it's quite key to note that BetOnline has a range of Full Ring cash table games on hand too, that also see themselves filling up. In fact, there have been several times when I've seen such games having full tables and several people waiting to take a seat at the tables, too.
Granted, Bovada or Americas Cardroom may trade places with BetOnline on a frequent enough basis for traffic levels, but this is normal with such a competitive area.
BetOnline Poker Mobile
Mobile poker is also a possibility at BetOnline, requiring you simply to download the free app to your device. This is available for users of Android, Apple and Blackberry devices, with you being able to scan a QR code or download the relevant file by accessing the mobile version of the site via your device's web browser.
This is due to the fact that an app store like Google Play is never going to approve a US poker room into its offerings. Yet, this doesn't stop BetOnline from providing you with the possibility of mobile gaming.

The image above show accessing the BetOnline poker room from a mobile device is just as simple as playing from a desktop computer
It's then just a simple matter of browsing through the different available poker games and selecting a table to join.
The layout that is on display is pretty much what you get when you download BetOnline's software to your desktop computer. This makes things a lot easier, I think.
I utilise a Samsung Android handset, and the app has been pretty useful for me while I'm away from home. It's very responsive and is wonderfully compatible. Additionally, I enjoy the fact that the graphics and everything stand out in the same way.
As far as customisation is concerned, you don't get as many options as with the desktop software, although this isn't something that poses a problem. I tend to look at it as being an added perk, rather than a necessity for poker gameplay.
In fact, it was only the second mobile poker option to become available in the United States, and for me, it stands above all the others because of certain features that several others don't provide. For example, it offers multi-tabling, the ability to utilize chat bubbles and a built-in cashier to make depositing and withdrawing easier.
Yet, the big exclusives that relate to this brand's mobile app are the fact that it provides both the possibility for entering tournaments and multi-table support for up to four tables. It also has the edge over some other apps, in the sense that you can participate in Sit & Go options, and that proves to be quite the draw for me.
For anyone who tends to participate in mobile poker more so than anything else, BetOnline is definitely a great location for such.
BetOnline Mobile Poker Exclusives
It was in 2017 that BetOnline decided to incorporate mobile poker into its range of offerings, and it has proved to be quite appealing for many users of the site.
In fact, it was only the second mobile poker option to become available in the United States, and for me, it stands above all the others because of certain features that several others don't provide. For example, it offers multi-tabling, the ability to utilize chat bubbles and a built-in cashier to make depositing and withdrawing easier.
Yet, the big exclusives that relate to this brand's mobile app are the fact that it provides both the possibility for entering tournaments and multi-table support for up to four tables. It also has the edge over some other apps, in the sense that you can participate in Sit & Go options, and that proves to be quite the draw for me.
For anyone who tends to participate in mobile poker more so than anything else, BetOnline is definitely a great location for such.
BetOnline Poker Deposits & Withdrawals
BetOnline has never shied away from being able to provide a range of depositing methods to its players. The options that are open to you though, will depend upon the country that you're located in.
The image above shows BetOnline doesn't have a huge number of payment methods available for US players, but several cryptocurrencies can be used for depositing.
As a US player, you'll find that the possibilities are considerably limited in comparison to many other locations. Navigating across to the cashier page of the site will present you with your depositing options, which exist primarily as cryptocurrencies and credit cards. Other countries will have the possibility of transacting via e-wallets, bank transfers and other such options.
BetOnline Poker Deposit Options
| | | | | |
| --- | --- | --- | --- | --- |
| Deposit Method | Minimum Deposit | Maximum Deposit | Fees | Approx. Success Rate |
| Major Credit Cards | $25 | $5,000 | 7.5% | 90% |
| Skrill | $10 | None | None | 100% |
| Neteller | $10 | None | None | 100% |
| ecoPayz | $10 | $10 | None | 100% |
| Bank Wire Transfer | $1000 | None | Reimbursed | 100% |
| Cashier's Check | $1500 | None | None | 100% |
| Bitcoin | $20 | $25,000 | None | 100% |
| Etherum | $20 | $25,000 | None | 100% |
| Litecoin | $20 | $25,000 | None | 100% |
| Dash | $20 | $25,000 | None | 100% |
| Bitcoin Cash | $20 | $25,000 | None | 100% |
Personally speaking, I happen to be a huge fan of using Bitcoin for my online gambling activities. Granted, not everybody shares my view on the benefits of cryptocurrencies, but as a user of Bitcoin, I can highly recommend it.
It's instant, it's anonymous and you're usually able to transfer larger amounts with Bitcoin than with standard payment methods.
Utilising Credit Cards or Alternatives Instead
Not everybody possesses cryptocurrency or necessarily wants to use it for depositing at an online poker room. Fortunately, there is the alternative of using a credit or debit card instead. While US players have suffered a little bit under banks declining attempted deposits at online gambling sites, BetOnline doesn't seem to have as many issues with this.
Card payments will generally always be available at online gambling sites, and many people still have a preference for using such. The general issue with using cards to deposit, is that the platform will always charge you a fee for this method. At BetOnline, this fee stands at 7.5% of the amount that you deposit. The only way to really get around this is to utilise the cryptocurrency method.
You're only able to deposit up to $500 via a credit card, which is why Bitcoin also stands out as being a better alternative to me, with maximums of £50,000 being possible through this method.
Other alternatives that you can use include bank wire transfer, Person to Person and Cashier's Check.
The Speed and Strength of BetOnline's Bitcoin Deposits
Bitcoin is one of those payment methods that not a huge number of people are so familiar with. Granted, many will have heard of it, but won't be so sure how it works. Yet, if you're intending to play poker at BetOnline, I highly recommend utilizing it.Not only does it provide you with the chance to make anonymous deposits, but these transactions are also instant. And I'm not only talking about depositing here, because withdrawals via Bitcoin are extremely fast once approval has been received from the site.

Your personal and private details will never be leaked when you use Bitcoin either, because you don't need any to be able to use it. Simply put, you utilize a basic wallet address for the sending and receiving of funds, and that's it. No fees, no wait time, no problems!
BetOnline Poker Payouts
BetOnline has had issues with pay-outs in the past, but today it falls in line with many of the top sites as far as this is concerned.
You'll have access to the various cryptocurrencies for withdrawing, and it's usually the case that however you deposit, you'll get a withdrawal through the same method.
BetOnline Poker Payout Methods
| | | | | | |
| --- | --- | --- | --- | --- | --- |
| Payout Method | Minimum Withdrawal | Maximum | Fees | Frequency | Time to Delivery |
| Neteller | $25 | $9,900 | Free | N/A | Within 24 hours |
| Skrill | $25 | $9,900 | Free | N/A | Within 24 hours |
| Bank Wire Transfer | $500 | $24,900 | Based on Amount | Every 7 days | Within 15 business days |
| Bitcoin | $20 | $10,000 | Free | Every 3 days | Within 24 hours |
| Ethereum | $20 | $10,000 | Free | Every 3 days | Within 24 hours |
| Litecoin | $20 | $10,000 | Free | Every 3 days | Within 24 hours |
| Dash | $20 | $10,000 | Free | Every 3 days | Within 24 hours |
| Bitcoin Cash | $20 | $10,000 | Free | Every 3 days | Within 24 hours |
The great thing about withdrawing from BetOnline, is that if you use a cryptocurrency, then you're likely to receive the funds instantly once the site approves your request. I've never had issues with using this method before, and prior to utilizing Bitcoin for it, my withdrawals by bank wire transfer were always done in a completely professional manner.
Is BetOnline Safe for Payouts in Bitcoin?
There isn't really any other answer to this question apart from, "yes!".
Granted, it may sound like I'm quite biased towards using this payment method, but when you look at all the positives of Bitcoin, can you blame me?
It provides the fastest method of both depositing and withdrawing funds, with payouts taking place within 24 hours
There aren't any fees attached to depositing or withdrawing through Bitcoin
You can deposit and withdraw higher amounts than most other payment methods
All transactions with Bitcoin are done anonymously
I could go on with multiple other reasons to use Bitcoin, but those are just some of the main ones. What's the point in waiting up to 15 days for a bank wire transfer to come through, when I can just as easily make use of a Bitcoin transaction which is done within 24 hours (and usually within 15 minutes).
BetOnline wouldn't provide so many cryptocurrency options if it also didn't believe in them. In fact, the platform promotes them on its deposit page as a way of getting out of having to pay card fees.
A player who receives his withdrawal swiftly is always going to be a happy player and likely to return to BetOnline to play in the future. So, why wouldn't the site benefit from offering such a payment method – especially when depositing has been problematic for US players in the past.
Wire Transfer as a Last Resort
BetOnline won't allow players to withdraw through credit or debit card, even if they have deposited in such a way. So, if you're not a cryptocurrency user, then you'll need to select the wire transfer option. Granted, this is the method that has the longest processing time of up to 15 business days, however, it does allow you to take out up to $24,900 per transaction. Again, fees will be charged based upon the amount you're trying to withdraw, which must be at least $500.
BetOnline Poker Player Support
I have always found the BetOnline poker room to offer one of the finest customer support processes. While it's quite common to find platforms providing support to their players, it's fairly rare to find one that does it on the same level as BetOnline.
I'm pretty much a stickler for being able to make use of a live chat function at any gambling site, and fortunately, BetOnline allows you to access this from any window, whether on the downloadable software or via the web browser version. Clicking on it through the downloaded version will just redirect you to the website in any case.
If you have more of a preference for speaking to someone on the phone, then you can always use the telephone number provided on the "Contact Us" page.
Aside from this, you can drop the team an email easily enough.
The customer support team is actually on hand on a 24/7 basis too. It's always a hope that you'll never need to use it, but for me, it's pleasing to know that it's there…just in case.
BetOnline Rating
The BetOnline site remains as one of the larger and longer-running poker rooms that is available to US players. I've been playing poker there for a few years now, seeing the Chico network disappear before the proprietary software came into operation.
Needless to say, I've seen it grow considerably over the years too, with traffic for cash games tightening up in more recent times. BetOnline began operating with wild traffic, and its games still remain fairly loose when compared to the average.
It's a little unfortunate to say, but there has been quite the reduction in US-based players as far as the past two or three years are concerned. Difficulties with depositing have also contributed towards the fact that BetOnline's poker tables have been experiencing single-digit flop percentages.
It is only really due to the fact that BetOnline also provides casino games and sports betting alongside poker, that the poker room sees its population remain steady. Because most of its players today navigate their way over to the poker side of things from the casino or sportsbook, they tend not to be as experienced with gameplay. As it stands, these players are no doubt looking for an alternative kind of thrill to utilize their balance on.
The good thing about BetOnline is that you still get to see plenty of information relating to the different games, the tables, average pots and more.
You'll always get to see relevant game metrics at BetOnline, regardless of which type of poker you're playing or tournament you're entering.
It's not difficult to realize why the numbers have altered in the way that they have. When BetOnline began offering poker online, it was flooded with wild players all wanting to get in on the action. However, it seems as though today, the platform is used primarily by those gamers who enjoy moving between casino, sportsbook, poker and other options. This obviously has an impact on the average pot, flop and more, because as mentioned earlier, these gamers have less experience with poker, on average.
BetOnline Poker Review Conclusion
It's true to say that there probably isn't a single online platform available which will provide players with a 100% perfect experience. There may be one or two parts of such that don't work well enough for you.
BetOnline is the same. As it stands, BetOnline operates as one of the best online poker platforms, in my humble opinion. Yes, it has stiff competition from other sites, such as Bovada, especially where the US is concerned. But you can consider BetOnline to offer certain things that Bovada doesn't, such as a much more well-rounded mobile poker experience.
Yes, it's not something that's going to cater to everyone the same, but the site has found a nice balance that many other poker sites fail to achieve.
BetOnline's special offers, welcome bonuses, freeroll offers and challenging and rewarding tournaments tickle everyone's fancy. Features such as the Bad Beat Jackpot, which can reach astronomical figures, make it enjoyable for players even when they lose.
The software on which the game is played is one of the most reliable and secure out there. It guarantees that all players will be treated equally and that everyone will have the same chance to win the pot.
Overall, BetOnline caters wonderfully to the US market, with an appealing welcome offer of up to $1,000 and the ability to play poker via a web browser without any problem.
BetOnline Poker FAQ
Can I play poker with other players for real money?
Every player can play against other players using real money. All you have to do is download BetOnline's poker client and you are all set to go.
What is the minimum deposit at BetOnline?
The minimum deposit at BetOnline is $20 if you use Bitcoin or Litecoin as payment options. If you use
Visa
or MasterCard it is $50.
Can I get the Welcome Bonus if I play with the minimum deposit?
Can I use my credit or debit card to make a deposit?
Yes. Both Visa and MasterCard are accepted.
Why have I not received my tournament winnings yet?
Tournament winnings are only paid out when the entire tournament is complete.
About The Author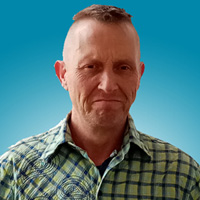 Contact Me
Hi, I am the Chief Editor of top10pokersites.net, this site is dedicated to all thing poker. I have been working around the poker industry for the last 15 years, with different brands. The main purpose of this site is to keep you uptodate with the industry and offer you the best deals around.