Is Online poker legal in Wyoming – Poker Laws in Wyoming
Wyoming's gambling history hasn't been too complicated, mainly because the state had zero tolerance towards this activity until the '80s. Aside from pari-mutuel betting, no classic land-based gambling had taken place in WY until 1988, when native tribes got the right to open casinos based on the Indian Gaming Regulatory Act.
Even after gambling was allowed on the federal level, Indian tribes in Wyoming couldn't operate full-scale casinos until 2005, as the state imposed various restrictions on game availability. After a long and exhausting fight, the tribes finally started offering class III games, and Wyoming residents gained access to some famous titles.
Since then, the Cowboy State has also legalized lottery and online sports betting, but its stance on poker remains blurry, which we'll address in this guide devoted to Wyoming gambling laws.
Is Online Gambling Legal in Wyoming?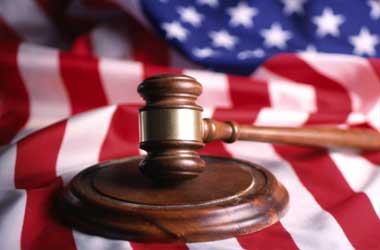 Wyoming is divided in terms of online gambling legality. In 2021, the state broke the ice and stepped onto the online gambling scene when Gov. Mark Gordon made online sports betting legal by signing HB133. Along with betting on sports, punters across the state can also wager on horse races and DFS on the web.
And while online bookies report increasing profits every quarter, online casinos and poker sites are still out of the picture unless they operate under the sweepstakes model. Since the last gambling bill was signed in 2021, no attempts have been made to legalize any other form of online gambling. 
However, the state doesn't exactly ban online casino gambling or online poker in its legal documents. This has left such activities in the gray zone and opened the doors to international online gambling operators. 
Players from all parts of Wyoming regularly visit offshore poker and casino sites, and the state has not taken any legal action against them. Still, make sure to consult an attorney if you have any doubts about joining these platforms.
Wyoming Poker Laws
With stringent laws, Wyoming prohibited poker until a couple of decades ago. Nowadays, you can participate in poker games in the Cowboy State, and the paragraphs below discuss all the legal ways to do so.
Online Poker
If you're looking for a signed bill saying that online poker can be played in Wyoming, you won't find one yet. While everyone hoped that legalizing online sports betting would speed up regulation of other online gambling activities, nothing of the sort has yet happened in WY. 
Nevertheless, players from this state have a few options at their disposal when it comes to online poker gameplay. One of these options is to play poker games at sweepstakes or social casinos that don't support real money wagers. Although you can win real prizes when playing at these sites, you'll have to follow a specific coin-purchase method, which isn't appealing to all players.
That's why many players seek real-money poker games and tournaments in offshore poker rooms and casinos. Even though they aren't officially legal, these sites technically aren't illegal either, as the state hasn't banned them directly. Once again, those unsure about visiting these offshore platforms are encouraged to consult a legal expert who will explain the concept of the gray zone and the potential risks associated with entering it. 
Land-Based Poker
Land-based poker is officially available in Wyoming in one of the four land-based tribal casinos — Wind River Hotel & Casino. This is the only gambling venue that turned a part of its game floor into a dedicated poker room after Wyoming tribes got the right to offer Class III games in 2005.
You can visit the poker room at Wind River Casino around the clock and participate in cash games and tournaments. The most common options include No-Limit and Limit Hold'em events, while you can also try your luck on poker games like Razz, Crazy 4 Poker, Sharp Shooter, Fortune Pai Gow, and a few other variations.
In addition to this poker room, some sources have revealed the existence of various card rooms across Wyoming. These cardrooms usually publish their game schedules on social media, as most of them don't have official websites. Although they are unlikely to host major tournaments, recreational players can find these venues good enough for casual poker nights.
Home Poker
In Wyoming, gambling is defined as betting anything of value on a chance in order to gain material profit. This means you can't play poker at home if real money is involved. However, suppose you're just playing poker for fun with your friends and family without anyone operating the game and charging a rake. In that case, you can enjoy your night without worrying about potential prosecution.
What Forms of Gambling Are Legal in Wyoming?
Even though it still hasn't officially legalized online poker, Wyoming offers other gambling options to its residents. Here are the activities you can legally enjoy within the borders of the Cowboy State:
Tribal casinos
Wyoming doesn't have any commercial casinos within its borders as these establishments aren't legal in the state, but it has four tribal casinos that operate in accordance with the law. The native Indian tribes first obtained licenses to provide gambling-related services in 1988, but the law at the time limited the types of games they could offer. Dissatisfied with the decision, the tribes fought the state in court until they finally got the right to offer Class III games in 2005.
Horse racing
Placing bets on horse races is probably Wyoming's most popular gambling activity. The state has three live racing venues and close to 20 off-track betting facilities. Additionally, bettors can place wagers on horse races online through legal operators such as TVG.
Lottery
The Cowboy State was late to introduce the state lottery, doing so in 2014. Today, players can participate in popular lottery games like Powerball, Keno, Mega Millions, Cowboy Draw, and others.
Online sports betting
Wyoming may disapprove of retail sports betting, but placing sports wagers online is entirely legal in this state. This activity became legal in 2021 when Gov. Mark Gordon signed HB133.
Why Should We Play Online Poker?
Wyoming has a very limited live poker scene, while legal online poker rooms cannot exist due to the lack of supporting bills. This climate is perfect for offshore poker rooms, which entered the Cowboy State and got players' attention by offering various benefits. Here are some of them:
Convenience — The internet simplifies many aspects of our lives, including gambling. After all, why would you dress up and go to a land-based casino to play poker if you can do it from home? 
Numerous poker rooms — Wyoming is home to four tribal casinos, but only one of them has a dedicated poker room. In contrast, many offshore poker rooms welcome WY players with open arms, and you're free to choose the one you like according to your personal preferences.
Different games and tournaments — International poker rooms serve players worldwide, so they tend to offer a variety of games and cater to many kinds of players. They go beyond popular poker variations like Texas Hold'em and Omaha and feature niche games like Three Card Poker, Stud, Razz, and other options.
Whopping promotions — Players who join offshore poker rooms can claim bonuses and promotions as soon as they sign up. The deals start with a rewarding welcome offer and extend to promos for registered users, and they're way bigger than any bonus perks you may get at land-based poker rooms. 
Availability — Considering that Wyoming only has one poker room and almost 600,000 residents, it's easy to see that the tables at Wind River Hotel & Casino are usually crowded. On the other hand, you'll be able to join the action quickly at offshore poker sites since they aren't limited in terms of space.
Recent Wyoming Poker Law Changes
Wyoming hasn't discussed any new poker bills, let alone signed new laws related to this popular card game. The latest form of gambling the state recognized as legal was online sports betting, which became a part of the WY gambling landscape in 2021, thanks to HB133.
Future of Poker in Oregon
At this time, poker fans in Wyoming have access to cash games and tournaments at one of the state's tribal casinos. With live poker now legal in the state, we hope other venues will be inspired to open their own poker rooms. 
As for online poker, the future should be bright, too. Namely, Wyoming recently entered the online gambling market by legalizing online sports betting and a few other gambling forms.
Moreover, WY online bookies are reporting an increase in gross revenue as time passes, which makes it likely that the state will legalize online poker, too.
Final Thoughts
Wyoming is a state where poker isn't out of reach. Players interested in live games and tournaments have a dedicated poker room at Wind River Hotel & Casino, which regularly hosts exciting poker events.
Online poker, on the other hand, still hasn't earned recognition in the form of a bill, but the state seems to be unbothered by players joining offshore poker sites. These platforms have served poker fans from WY for years, and although they operate in the gray zone, there are many that can be trusted as much as legal sites. The best ones are featured on our list, so you can go and check them out right away.
Other Resources
FAQ
Can I play live poker in Wyoming?
Yes, you can play live poker in Wyoming. The best place to do so is Wind River Hotel & Casino, which operates around the clock and has a dedicated poker room. In addition, you can find various small cardrooms that occasionally offer minor cash games and poker tournaments.
Is online poker legal in Wyoming?
Online poker is still not officially legal in Wyoming. Nevertheless, the state appears unwilling to track down players who participate in poker games and tournaments at offshore poker sites, so this may be a viable option for all interested in playing poker on the web. For legal online poker action, WY players can join any of the active sweepstakes gaming sites that offer the game.
What's the legal gambling age for online poker in Wyoming?
Since Wyoming doesn't allow online poker, there's no legal gambling age for this activity. If you decide to play poker on international websites, you can do so on most platforms as long as you're at least 18 years old.
Do I have to pay taxes for prizes I won at the casino in Wyoming?
No, Wyoming doesn't impose taxes on prizes won at state casinos.