Ignition Poker Review – US-Friendly Poker Room
I'm not such a poker snob that I automatically dismiss certain poker rooms because of their name. In fact, I'd hazard a guess and say that some of the smaller poker rooms appeal to me in a much greater way than the big-name brands. However, something must have slipped by me when it comes to Ignition Poker, because I really hadn't taken notice of it before now. Shame on me, perhaps!
That happens to be a little bit more stunning when you come to realise that I have actually played games in the Ignition Casino.
Yet, the poker room still passed me by. In any event, I wasn't about to let that stop me from checking out what's available to play there now. I'm actually glad that I did as well, because as I found out, Ignition Poker was once known by the name of Bovada Poker.
From what I could gather, what went down was that the Bovada brand wanted to focus their efforts solely on providing sports betting and online casino games. Therefore, Ignition stepped in, took over the poker room that was once Bovada's offering and proceeded to rename it Ignition Poker. That was quite a bold move by a brand that only started its casino offering back in 2016, but the site has become quite a popular one, owing to the fact that it also provides online poker to the US market. In fact, it has quite the focus on the country!
Pros
Cryptocurrency-friendly
Fast withdrawal pending period
Appealing welcome offer
Speedy download and installation of software
Demo money available
US-friendly in most states
Anonymous tables
Great customisation features
VIP Program
Misses
Inability to view tables without depositing first
No rakeback available
Tables can take a while to load
Is Ignition Poker Legit?
UPDATE: Ignition poker now holds Kahnawake Gaming Commission license.
Signing up to the Ignition Poker platform will provide you with an inviting site setup and overall enthralling poker games. Why not go ahead and register for an account, make a deposit and enjoy what Ignition has to offer?
Here's where things started to get a little bit sketchy for me. Normally, I go in search of a valid gambling licence. In fact, I'll search high and low until I find one before proceeding with any kind of gameplay. Yet, when it comes to Ignition Poker, nothing came to light with regard to its legitimacy.
That was, and still is, quite a let-down. Now, while it's true that the Bovada brand is quite well-known and respected, you can't really base all of your opinions on something that this poker room used to be. Ignition Poker holds no official licence, as I'm led to believe. Apparently, it did have one on hand from the Kahnawake Gaming Commission at one point, although there is no evidence of this being active today.
All across the Ignition Poker website, there isn't any form of information that allows you to uncover whether or not the casino is licensed. What I will say with regard to my experience of playing at Ignition, is that the poker room has always been very accessible and dealt with my withdrawal and other requests in a timely manner. However, there isn't really any kind of excuse as to why it isn't licensed.
Will I Be Able To Play Ignition Poker In The US?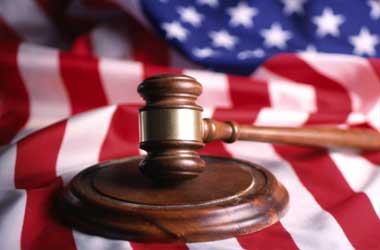 Ignition Poker does put quite the focus on catering to the US market, so the short answer to this question is "yes". However, it's key to note that there are certain states that are not allowed to register and play poker there.
These states are New Jersey, Nevada, Washington, Maryland, Delaware, Kentucky, Louisiana, New York and Missouri. All other US states have the possibility of signing up and proceeding on with playing games there, so if you live in a state outside of those nine, then you'll have no problem at Ignition.
If you do try to register from an unaccepted state, you'll receive an error message informing you of such. Likewise, if you try to even access the poker site from a country that it doesn't support, you'll receive an error message telling you that it's not possible.
Ignition Poker Software & Games
Due to the fact that Ignition's poker service was previously the Bovada poker room, it remains as part of the Bodog Poker Network. This also provides a legitimate reason as to why it has such high volumes of traffic, too. The poker network is quite a large one, featuring a small selection of popular poker games for players to access.
I like the fact that the poker lobby is very well laid out, with easy navigation between each of the different categories. You're also able to filter the poker rooms, depending upon the type of features that you want to be in operation. This includes the type of poker game, the buy-in level and the limit of the game.
As far as the stakes on these different types of poker games are concerned, take a look at the table below to find out more.
Ignition Poker Game Limits
| | | |
| --- | --- | --- |
| Ignition Poker Game Type | Minimum Stakes | Maximum Stakes |
| Zone Poker | $0.02/$0.05 | $0.50/$1 |
| No Limit Hold'em | $0.02/$0.05 | $30/$60 |
| Fixed Limit Hold'em | $0.05/$0.10 | $30/$60 |
| Omaha | $0.02/$0.05 | $30/$60 |
Speaking of the poker games, Ignition offers three variations of such. Texas Hold'em is on hand, while Omaha Hi and Omaha Hi/Lo make up the remaining two. These remain as the online poker world's most popular variations of poker, so why wouldn't they be in action at Ignition? I thought that maybe I would find one or two rarer additions, but it's not something that the poker room offers for the time being.
The image above shows you'll easily able to find your preferred type of poker at Ignition poker.
If you want to play a Cash Game, then you will be asked to select which type of poker you want to play, whether it should be a no limit, pot limit or fixed limit game, and how many seats at the table you'd like. Once you click on the "Next" button, you'll be taken to a random table that matches those parameters.
There's also the possibility of accessing Jackpot Sit & Go games, which is a three-player game where the winner takes all. You're able to register yourself for a $2, $7, $20 or $60 entry and play at up to four tables for each of these options.
Speaking personally, I do enjoy having the opportunity to alter the setup of the table that I'm playing at. Online poker rooms do usually have a variety of customisation features, and Ignition Poker's tables aren't any different. If you visit the "Settings" section of your account, you will see the options for changing the background of the screen, the card front and the card back. Unlike some other poker rooms though, you don't have the option of altering your avatar or anything like this via the settings.
Was I Able to Play Anonymously at Ignition Poker?
In short, yes, it is. Whenever you play poker at this site, you'll be accessing anonymous tables, which means that you won't be tracked down by other players of the same tables. This is another reason why the customisation part of the poker room does not allow you to alter avatars and such, because when you're playing anonymously, you don't need them. Furthermore, anonymous tables allow you to play poker games without someone tracking you down and following you from table to table.
Zone Poker offers up an already-anonymous variation on standard poker gaming anyway, because it allows you to be moved to a random new table after you fold at your current one. A set of five other new players will also be at the same table, who have folded in their own previous games. That's basically how Zone Poker works, and this is in operation at several online poker rooms.
However, not all of them provide completely anonymous gaming for cash games and tournaments as well. Instead, this is another reason why Ignition stands out amongst many others – because there's a large number of gamers who like the fact that they're accessing a poker game without potentially having their history tracked by someone else.
Tip 1: Because of the anonymity of the gaming that takes place at Ignition Poker, you'll find that you won't be able to utilise potential bluffs and player tendencies quite as effectively. So, the best part is to not really focus on using them in a major way at all. That being said, you'll still be able to use them somewhat in cash games and tournaments, because unlike Zone Poker, you're not transported elsewhere after folding in a hand.
Just keep in mind that other players may also be watching what you're doing as player one, for example. While they can't follow you from table to table as is common with some other sites, you may still find yourself being watched and monitored by other players at the same table as you. Turn things around and effectively strategize against them.
The anonymous tables at Ignition Poker are a particularly attractive feature, in my opinion. These tables have actually been in operation for some time now, thanks to the previous owner of this poker room; Bovada. There's little doubt that the introduction of anonymous tables has brought many people back to the online poker fold. Because other players cannot track you when you play at anonymous tables, you significantly reduce the risk of being tracked by other players whose stats are potentially better than your own.
Special Feature: — Quick Seat Cash Game Lobby
Ignition added a special feature, Quick Seat, to reduce the waiting time and take you to the first available seat. This option is provided on both desktop and mobile devices and is geared toward recreational players to prevent them from being targeted by sharks throughout the lobby. This is, in a way, double protection for casual players since Ignition already offers anonymous tables.
The quick seat feature can also be beneficial for multi-tablers, as they can occupy up to four seats at the same time. However, since tournaments run at a scheduled time, it is only available for cash games.

Windows and MAC Downloads
I have to say that whenever I go for a new online poker site, I have to be sure that the download and installation of the software is as easy as possible. That's why I was very impressed with how speedy the overall download of Ignition's software was.
Subsequently, the installation went by very rapidly and I was able to sign up and login all within a five-minute period. That's quite the appealing part about Ignition Poker, I would say. Nobody likes having to wait around for downloads, and believe me, I've experienced it with other poker sites.
Perhaps one of the main issues that I have in terms of the software, is that it tends to take a longer-than-necessary time period to load a table up. This is regardless of whether you're playing a cash game, Sit & Go offering or any of the others. It's become quite the norm for me to expect the table to show up as soon as I click on the one that I want. However, with Ignition, the window pops up and there's a loading period of between 10 and 20 seconds before a table appears in the window. Now, that's not a huge time period to wait, but when you compare it to an almost instant appearance of such, how could you not notice it?
Potentially, this is the same kind of situation that MAC users will experience with the downloadable software. Granted, waiting for 10 to 20 seconds before you chosen table comes into view isn't something that's so dramatically draining on life, but it will possibly stand out to some people as it did to me.
It's key to note that Ignition Poker isn't one of those platforms that allows its players to access its tables in both instant play and download mode. Instead, you're only able to download the software to your desktop and play that way. Instant play is not a possibility at this poker room
Ignition Poker Bonuses
Receiving bonus offers from my chosen online poker rooms is something that I have actually learnt to look out for. Originally, I never wanted them and was quite content with just using my own money to buy in to games and tournaments. Today though, I do actually quite like being on the receiving end of a good promotion.
At Ignition Poker, there is the inclusion of a welcome offer for newcomers to benefit from. This consists of a bonus that is released to you progressively as you continue playing through the requirements for it. You essentially get 100% on top of your first deposit up to a maximum of $1,000 altogether. Now, this may seem a little bit mean, considering that you then have to utilise your own funds to play and earn the bonus.
The image above shows Ignition Poker Current Offer Which You Can Receive Right Now!!
However, it's not all that difficult to obtain – especially if you take the decision to play Ignition's Zone Poker options.
It's a bit of a shame that the poker room only decided upon this one single promotion for poker players but went above and beyond what is actually necessary for the casino offering. Poker players do like to receive rewards as well!
Granted, casino players like their fair share of bonuses and special offers, but it would be much nicer if Ignition even attempted to make this somewhat equal.
Other Bonuses Available For Regular Players
Aside from the welcome promo available only to newly registered players, I spotted that Ignition now employs a set of bonuses aimed at its regular players. Let's delve into each:
Royal Flush bonus — Ignition awards 50x the game's big blind, with a cap of $200 with no playthrough requirements for this powerhouse hand. The promotion is available on Texas Hold'em cash games and can't be used for tournaments.
Bad Beat bonus — To help you recover from the bad beat, Ignition pays out 100x the value of the big blind, up to $1,000. The bonus is not instantly credited to your account but requires contacting the support team. It's available for Texas Hold'em cash games exclusively.
Weekly poker freerolls — The operator offers a guaranteed $2,500 freeroll every Thursday. Test your skills against other players without risking a dime, but make sure to register in advance, as there is a maximum limit of 7,000 entries per tournament.
Tell a friend bonus — Invite a friend to join Ignition Casino and bag yourself 200% up to $100 upon their first deposit. Grab $25 more if they deposit using crypto.
Ignition Poker Rewards System
If I'm honest, I've never really managed to get that far ahead with VIP programs at gaming sites. Either that or I just don't notice how well I'm doing with it and completely forget that I have VIP rewards to claim.
The great thing is that with Ignition's rewards scheme, you earn points every time that you play in the poker room or the casino. Those points go by the name of Ignition Miles and you can cash these "miles" in for bonus funds at any time. At the same time, you'll never lose your status that you've built up, so you'll remain at the same level of VIP standing whether you decide to cash your miles in or not. For every new tier of the loyalty scheme that you unlock, you receive even greater benefits.
So, with this, you get to start off from the Steel level, where 2,500 miles earn you $1 and a cashback bonus of 6% of your weekly net losses. You'll then move up through Chrome, Bronze, Silver, Gold, Platinum, Titanium and finally, Diamond levels.
I actually quite enjoy the Ignition Poker VIP scheme. It does follow quite the basic pattern for such, but it has more levels for you to ascend through and the rewards are pretty nice, too. It's one of the better parts of the promotion side of things as far as Ignition is concerned. You're also able to redeem certain rewards for Ignition Miles as you go along, all of which contribute towards your ascendancy up the VIP ladder.
Ignition Poker Tournaments
I have to admit that I do enjoy entering poker tournaments. They have a bit more of an appeal overall, I think. So, it's always great for me to find an online site that provides its players with the chance to enter tournaments.
The image above shows Scheduled Tournaments for the upcoming days are all found in the lobby, making it easier for you to register for the ones that you're interested in.
Ignition Poker does provide these for you to enter, and speaking personally, I did enjoy getting to grips with them. To begin with, there are some great Sit & Go Tournaments existing within their own separate section of the game lobby. Registering for them is a simple process, and the lobby displays the type of game you're accessing, the limit (if any), the buy-in and how many other players have already enrolled in the tournament.
To add to this, I like the "Scheduled Tournaments" section of the Ignition Poker lobby. This operates as a sort of calendar of all the upcoming tournaments that will be taking place at Ignition. It also features information about the latest tournaments that have finished. I have found myself utilising this section of the game lobby several times, so that I know when the next possible tournament is coming up that I can register for. It's an ideal addition to Ignition Poker, I'd say.
As I understand it, tournaments weren't really on the cards for Ignition originally. So, they've only become available in more recent times. I'm certainly happy to see them in the lobby as, like I mentioned, I get the most enjoyment out of entering poker tournaments.
Ignition Poker Traffic
It's always going to be a bit of a bummer when you find an online poker site that you've never played at before, only to realise that it exists as the third largest poker network in the world. That's quite the achievement for a poker site that isn't licensed or regulated and has quite the prime focus on providing US gamers with poker options.
Ignition Poker is also ranked as the number one site for US players. And we're not talking about a position that the site has just managed to eke out, but a position that it holds quite significantly higher than other platforms catering to the US market. It even goes beyond such popular European sites as partypoker, for example. That's not an achievement to be sniffed at in any way.
Generally speaking, in my experience, there's a lot of traffic that comes to the Ignition Poker platform. Cash game players tends to make up the largest portion of gamers heading to the poker room, with the daily peak coming in at around 2,500 players on average.
Whenever I've accessed the lobby, there have always been full tables that are currently in play and tournaments tend to have plenty of people who have registered for them, too. While no limit cash games do take the lead in popularity and consequently strength of traffic, this doesn't take anything away from the poker room's fixed limit and Omaha games. For example, during peak times, it's not uncommon to find around 50 or so active Omaha tables in operation.
There's also the inclusion of Zone Poker at Ignition, which has been growing in popularity ever since it became an option there. Today, this remains as a very busy section of the poker room, and that's pretty much on a round-the-clock basis. There have been very few times where I've accessed the game lobby and found fewer than 80 players in the Zone Poker section. This often goes above and beyond such a number too, so the traffic making its way to this particular option is definitely on the higher side.
Tip 2: I would always recommend that you play Zone Poker at Ignition. Everything takes place at a much faster pace, so you're not waiting around for this player or that player to make their move. Zone games will keep you on your toes, meaning that you'll never get bored. And, of course, the moment that you fold, you'll be transported to another table to engage in gameplay again.
Zone Poker, for me, is one of Ignition's greatest features, and it's not one to be bypassed. Take advantage of the quick gameplay and you could see yourself on the receiving end of some nice wins at Ignition.
Judging from those figures, it's clear to see how Ignition is named as the world's number three poker site and the prime one in the United States. The volume of traffic certainly speaks volumes about its popularity.
Ignition Poker Mobile
Now, there are those of us – me included – who often have the desire to play poker from our mobile devices. I do tend to like having the odd poker game while travelling on the train from one location to the next, and that's why it's always nice to see that a poker room has also been adapted for mobile devices. Ignition Poker is one of those platforms.
Now, here's where things get interesting, because while desktop gamers cannot access any of Ignition's games in instant play mode, mobile gamers can. It's quite an absurd scenario, but when you load the website up through your device's web browser and login, you'll be provided with the mobile poker gaming options. Selecting one of those will load it up for you on your screen right there – instant play mobile poker gameplay.
As long as you're in possession of an iPhone 4 and upwards or an iPad from the Apple OS, then you can access mobile poker at Ignition. You're also able to do the same via any kind of Android device, and this relates to both smartphones and tablets. Anonymous gameplay remains in action this way, so you're basically getting to access the same options as a desktop user, except from any location with a connection.
Mobile gameplay is possible with Ignition Poker as shown above. Simply load the website up via your handset's browser and login to find your available tables
As a mobile poker player, you won't really be missing out on anything that a desktop gamer gets to access, either. Cash games are accessible, Zone Poker is also possible, while Jackpot Sit & Go's are also present on mobile devices. You'll even get the opportunity to enter poker tournaments from your smartphone or tablet.
It really does provide you with a nice alternative to utilise, other than just playing through a desktop computer all the time. Speaking of myself, I usually always look if an online poker site offers mobile options too, and while I tend to prefer being able to download an app to my home screen, I'll take the Ignition Poker mobile instant play options, as this still provides a thrilling and fulfilling experience.
While it's possible that a mobile app will be provided in the future, for the time being it's not something that is available. I'd like to say that it is something that Ignition Poker will think about soon. I'm sure that there are plenty of gamers who would appreciate the option of being able to access the lobby from their smartphone's home screen, just the same as me.
Ignition Poker Deposits & Withdrawals
Depositing money at Ignition Poker wasn't a problem for me, as I tend to use my Visa card for most transactions anyway. The poker room supports this payment method, so I just proceed with this as standard. I was also quite happy to see that a couple of cryptocurrencies are also supported by the site in Bitcoin and Bitcoin Cash. Mastercard and American Express transactions are also possible to do at Ignition. The only other possibility is to make use of a Voucher instead.
All of these options provide you with the possibility of funding your account instantly, so you don't need to wait around for the money to transfer into your poker account. You can start accessing the poker games right away. The main gripe for me with depositing through a card is that you stand the possibility of being charged a fee of 5.9% on every transaction. American Express users will suffer under 9.9% fees this way. The only free possibility for funding your account is to use one of the supported cryptocurrencies. That being said, your very first deposit at Ignition is free, regardless of the method that you opt to use.
The image above shows adding funds to your poker account at Ignition is very easy to do and the site does support both card and cryptocurrency payments
While it would be nice to see at least one or two e-wallets as depositing possibilities at Ignition, it didn't really affect me so much being a card user. Of course, it's always nice to have various choices, so if you are someone who prefers something alternative to cryptocurrency or card, you may need to seek out another platform.
Ignition Poker Deposit Options
| | | | | |
| --- | --- | --- | --- | --- |
| Deposit Method | Minimum Deposit | Maximum Deposit | Fees | Approx. Success Rate |
| Visa | $20 | $1,500 | 5.9% | 80% |
| Mastercard | $20 | $1,500 | 5.9% | 70% |
| American Express | $20 | $1,500 | 9.9% | 80% |
| Bitcoin | $10 | $5,000 | Free | 100% |
| Bitcoin Cash | $10 | $5,000 | Free | 100% |
| Voucher | $20 | $500 | 3-5% | 100% |
Bitcoin & Cryptocurrency
Ever since some online poker sites started accepting cryptocurrency deposits, I found myself becoming more and more intrigued by using such myself. Bitcoin Cash was the one I opted for, as Bitcoin itself is riding high as far as making purchases of it are concerned.Fortunately, Bitcoin Cash is accepted at Ignition Poker. And while I still remain quite fond of using my debit card for depositing at most places, I had to find out how Bitcoin Cash and Ignition go hand in hand. Well, needless to say, I wasn't disappointed. Depositing and withdrawing through cryptocurrencies at Ignition Poker are both very easy.

Potentially the best thing about using cryptocurrencies, is that transactions will always be free. So, you don't need to worry about paying any additional fees on top of the deposit or withdrawal you're wanting to make. And at Ignition, you get the benefit of being able to make higher (and lower) withdrawals on a more frequent basis.

It's true that the site only accepts Bitcoin and Bitcoin Cash, but for now that's perfectly adequate. I'd probably expect the poker room to integrate more in the future, but they are two of the most-popular cryptocurrencies.

The overall process is swift for both deposits and withdrawals, with an instant transaction taking place in both instances. You'll simply be asked for the last four digits of your social security number first, and then you can go ahead and make the transfer from your cryptocurrency wallet to your poker account.
Withdrawals Are a Cut Above the Rest
It's one thing for an online poker room to provide its players with a good range of games and tournaments as well as a stunning website, but it's quite another to provide an ideal pay-out setup. Fortunately, Ignition Poker is very much appealing in this area. While some other poker rooms feature pending periods of up to 72 hours, this isn't the case with Ignition. My experiences of withdrawing from the platform have all been very good, as far as the processing time of the site is concerned.
It is actually the speed of its pay-outs and the easiness of the process that has helped Ignition Poker become as respected as it is day. While other platforms have gone through issues with pay-outs and reports of players not receiving their withdrawal requests, Ignition Poker hasn't had such problems. In fact, when you compare the pay-outs of Ignition to other US-facing poker rooms, this site comes in first position all the time.
Ignition Poker Withdrawal Times
| | | | | |
| --- | --- | --- | --- | --- |
| Method | Minimum | Maximum | Frequency | Time to Deliver |
| Bitcoin | $10 | $9,500 | One every 3 days | Instant |
| Bitcoin Cash | $10 | $9,500 | One every 3 days | Instant |
| Check by Courier | $100 | $3,000 | One every 7 days | Up to 15 business days |
Now, it's true that you won't have a mass of payment methods to choose from when it comes to Ignition. Instead, the poker room has gone through a sort of streamlining of its options in this area. Essentially, it boils down to two separate options – either receive a pay-out by cryptocurrency or be on the receiving end of a Check by Courier. It's probably obvious of me to say, but the cryptocurrency option is the speedier way of doing things, although checks are usually sent out to players quickly, too. The issue with them is that they take longer to clear in your bank account.
Yet, it's not only the speed by which Bitcoin and Bitcoin Cash withdrawals take place, but the limits you have available, too. To receive a pay-out by check, you need to be withdrawing a minimum of $100, while cryptocurrencies allow for minimums of $10. I like the fact that by cryptocurrency, you can also withdraw up to $9,500 every three days, while checks provide a maximum of £3,000 every seven days.
One other great thing about Ignition Poker is that cryptocurrency withdrawals are completely free. The unfortunate issue with checks (and the reason why there is a minimum withdrawal limit) is that you are required to pay a $100 fee on all transactions this way.
Ignition Poker Customer Service
I didn't really need to use the customer support features that much when playing poker at Ignition, and that's always a bonus. It proves that things are running smoothly with the site and everything is quite straightforward with it. I did find myself having a browse through one or two questions in its FAQ section, and that provided me with the information that I needed most of the time.
Yet, finding the options for customer support if you can't find what you need in the FAQ section is a little difficult initially. It basically requires you to search for an answer in the Help Centre and then if you can't find the details that you need, you have to respond with a "no" to if the topic helped you or not. This will then provide you with a list of contact options, which include email, live chat and telephone support.
While not being the easiest support options to find, Ignition Poker still provides a quick service.
I've used the live chat and whenever I spoke to an advisor, they were always very helpful and prompt with their responses. Emails are a little less speedy, although I always got a reply within 24 hours for the couple of times that I used it.
That being said, as I mentioned, the site and its functions are very easy to use, while the FAQ section does have a mass of information on it. So, all in all, I'd say there's often very little need to contact the support team.
Ignition Poker Rating
It's always going to be difficult for sharks (and indeed, fish) to operate in an anonymous gaming environment. Cash games with this brand have always been loose when compared to other poker rooms, which is a nice thing to appreciate about the site.
Online poker today is quite different to what it used to be – with the sharks pretty much outnumbering the fish overall. That being said, as far as beatable games are concerned, Ignition still tops most of its competition, providing just about the loosest of games.
Zone Poker does provide players with quite a selection of tighter games to access, and that's pretty much the scenario that takes place for any version of quick-fold poker. In respect to playing this version of poker though, you don't really need to be so clever with your gameplay. Have a straightforward strategy in place. Bluffing and all the other types of poker strategies that you're able to employ aren't really necessary and actually, can be quite detrimental to your Zone gameplay.
Ignition Poker Review Conclusion
It's very clear to see why Ignition Poker sits at the top of the pack for US players. I mean, it pretty much checks all of the possible boxes for what could be considered a well-rounded online poker room. Plus, with the fact that it places such a prime focus on offering US players a great location to indulge in their poker needs, is there really anything stopping such gamers from signing up.
Ignition Poker has managed to build a name for itself in the industry, even though it had a major operator in its shadow. Nonetheless, it is able to provide just the right bonuses, security and features which will fit the needs of its US players. It is bound to offer even more in the future.
While I may not be the biggest fan of the fact that Ignition does not hold a gambling license anymore, it hasn't really seemed to affect the poker room so much. Nor did I experience any negativity surrounding that fact. And while it could have implications for players for one reason or another, Ignition still seems to be powering on ahead regardless.
With Zone Poker being a part of its game lobby, it's of little surprise that plenty of traffic navigates its way through the platform on a daily basis. Things seem fresh and exciting at the poker platform, which is not something that many online sites are able to maintain throughout their time. The fact that the site also offers anonymous gameplay makes it even more appealing, as it provides a safer place for weaker players to ensure that they're not set upon by those more-experienced gamers.
On the whole, the overall setup of Ignition Poker and all of its features is something to be marvelled at, and if I'm honest, I wouldn't try to stop anyone from registering to play there.
Ignition Poker FAQ
What Are the Download Requirements for Ignition Poker?
If you're looking to get the best performance from the software, your device should have certain system features. These include Windows 7 or later, 1GB memory or more, 32-bit, 200MB or more of free disk space, Flash Player version 16 or later and Intel processor Core duo or later for a Desktop PC. For Desktop MAC, the best setup includes MAC OS X 10.7 (64bit), 250MB of free disk space and the same requirements for Flash, processor and memory.
Do I Have to Provide ID to Make a Deposit?
Yes. Ignition as a whole requires you to provide details of your identity to ensure that all players are above 18, the true owner of the credit card being used for depositing and that you're the person to whom withdrawals will be sent. This ID can be in the form of a government-issued photo ID, a proof of address, a credit card verification form and/or the front and back of a specific credit/debit card.
Are My Winnings Reported to Taxation Authorities?
This is not something that Ignition Poker will report, although you should find out if you are required to report your winnings to the state taxation authority.
Will I be able to win more money if I use the Welcome Bonus to the fullest?
That cannot be predicted because it depends on the outcome of the poker and casino games you'll need to play in order to clear the bonus.
Can Bonus Funds Be Forfeited?
Yes, there's nothing that says that you have to take a bonus at any time. The decision is entirely yours.
How Do I Know My Information is Secure at Ignition?
Because the site utilises an SSL to ensure that all information sent, received and stored is done so in encrypted format. Watch for the padlock symbol in your browser's address bar to ensure that the site is truly Ignition's and everything is secure.
How Long Will It Take to Verify My Account?
It takes roughly 24 to 48 hours for your documents to be reviewed by the team and your account to be fully verified.
Can I Use One and the Same Account for All Ignition Gaming Options?
Yes. Once you register for an account, you can use this for Ignition Poker, Casino and Live Dealer sections.
Can I review my hand history?
Yes, there is an option that allows you to view it while you're at the table. Apart from that, you can choose to download everyone's history for the last 24 hours.
Are there any tutorials about how to play the games offered at Ignition Poker?
Yes, there is an extensive FAQ section on each particular gaming aspect, as well as certain videos which could help you put your poker knowledge into practice.
What type of poker players constitute most of the site's traffic?
Ignition is primarily inclined towards amateurs and aims to protect them from the sharks which solely want to profit from them.
What do I get from playing at Ignition's anonymous tables?
This feature gives you a different number at each table and makes sure that your style of play won't be used against you.
If I Want to Use Bitcoin for Depositing and Withdrawing, Where Can I Get It From?
There are multiple online exchanges that you're able to secure Bitcoin or Bitcoin Cash from. Seek out a few different ones and find one that has a good exchange rate, and be sure to utilise a secure cryptocurrency wallet as well.
Is the Ignition Poker Website Available in Alternative Languages?
Yes, you're able to view the site in English, Spanish and Mandarin.
Can a Withdrawal Be Cancelled After I've Requested It?
Once a withdrawal request goes into its pending stage, you can cancel it at any time. However, after it has left this stage, you won't be able to do so.
About The Author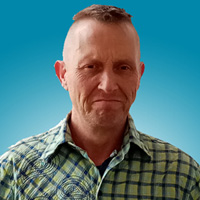 Contact Me
Hi, I am the Chief Editor of top10pokersites.net, this site is dedicated to all thing poker. I have been working around the poker industry for the last 15 years, with different brands. The main purpose of this site is to keep you uptodate with the industry and offer you the best deals around.