Everygame Poker Review – Get a 200% Match Bonus Up To $1,000
Having played at the Everygame Poker platform and experiencing everything it has to offer, why not check out what the poker room provides by reading my complete review of it? Then, if you're happy to, set off on your own poker gaming journey there.
You know, Everygame may be providing one of the oldest online poker platforms, but with the amount of traffic that it gets today, you wouldn't think so. This could be due to the fact that it still maintains software that looks like it hasn't really advanced since the year of 1996 – when it first came to light.
Far be it for me to be a poker snob in any sort of way, but I really would expect a site that has been going as long as Everygame to do something in terms of updating its technology and software. Don't get me wrong – you can still have a good gaming session while playing at the poker room. It's just that everything feels like it's got stuck in the past, and that's never going to wash with poker players who have so many options open to them today.
Now, this isn't meant to completely put Everygame in a negative light from the get-go, because it still has some very impressive features to benefit from. Yet, if you're looking for something modern, it's probably not the best site to go for.
So, without further ado, let's take a look at everything that Everygame Poker is able to provide to avid poker fans, shall we?
Pros
Brand with longevity and experience
Great table customisation options
Large choice of tournaments
Inviting welcome offer
Provides both instant play and download game lobby
Mobile compatible
Good poker room for low stakes players
Safe, secure and fair site
Misses
Fairly low level of traffic
Decent poker software, but not the best
Small tournament guarantees
Withdrawal charges
Is Everygame Poker Legit?
I'm usually very much against playing at an online poker site that does not hold an official gambling license. And I know that many other people are of the same mindset. Despite this fact, I have found myself signing up to and participating in poker at one or two poker rooms that don't possess such a license.
That wasn't something that I needed to worry about with Everygame, and neither do you. The poker room holds a gambling license that comes from the government of Curacao, with a logo link being on display at the bottom of the website to prove this. You're able to click on this link to see that the license is active and find out some further details about it, too.
Now, of course, Curacao eGaming isn't the biggest and best licensing jurisdiction – but, it still has certain rules and regulations in place that operators need to adhere to. Everygame can be considered quite a safe and legitimate poker room for that reason. This means that you won't have any issues with withdrawals and payments, as regulations require Everygame to be very transparent with its pay-outs and such.
Will I Be Able To Play Everygame Poker In The US?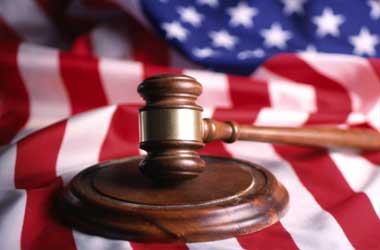 When I first loaded the Everygame site up and signed up for an account, I was in the state of Illinois. I had no problem with completing my registration, downloading the software to my laptop and making a deposit. Now, that's all fine and dandy for players from Illinois – and for players from most other US states as well.
However, there are certain state restrictions that you need to be aware of if you're a US resident. Should you be based in Maryland, New Jersey, Washington, New York, Kentucky, Missouri or Louisiana, you won't be able to create an account at Everygame and play its poker offerings. Registration from any of these seven states is not permitted, but as long as you're a resident of the United States outside of them, it's possible.
It's not only open to US residents of the accepted states either. Players from a multitude of different countries can access and sign up to the Everygame poker room, which is another reason why it has lasted so long in the online world.
Everygame Software & Games
The poker software that is available at Everygame is available to access in download mode and instant play. My first choice out of these has always been to download the software to my desktop. It saves me having to load up my browser, enter the website address, login and find the games. With a download option, you're simply able to double click and login to get started.
As noted, the Everygame software is provided on the Horizon Poker Network, which has been in existence since 2006. As things stand though, it doesn't seem like the software has gone through any kind of updates – visually or internally – since that time. This is quite the shame, because in today's world where other poker networks and sites are providing something ultra-modern, Everygame seems to be lagging behind.
That's not to say that it doesn't provide a decent selection of poker rooms to access within its lobby. These are split into two different variations of the game – Texas Hold'em and Omaha. No Limit, Pot Limit and Fixed Limit are available for Texas Hold'em, while Omaha is only accessible in Pot Limit, and buy-ins range from anywhere between $0.02/$0.04 up to $5/$10. Tables are available with seats for six players or eight in these circumstances.
Everygame Poker Game Limits
| | | |
| --- | --- | --- |
| Everygame Poker Game Type | Minimum Stakes | Maximum Stakes |
| No Limit Texas Hold'em | $0.02/$0.04 | $10/$20 |
| Pot Limit Texas Hold'em | $0.02/$0.04 | $50/$100 |
| Pot Limit Omaha | $0.02/$0.04 | $10/$20 |
Alternatively, you have the option of accessing one of the Sit 'n' Go tables for either Hold'em or Omaha variations. These run from buy-ins of $0.05 up to $20+. Additionally, for these games, you're able to play in multi-table, 1 table, heads-up or satellite formats.
While there are a number of tables and events available for each poker option, Everygame could really do with updating its overall software, especially in the download version. As noted, low stakes players will most likely find more interest in the options available at the poker room than those looking for high stakes gameplay.
The image above shows customising the setup of the tables and the cards is easy to do, allowing you to change the table felt, the carpet, the back colour of the cards and the display of the card faces.
One thing that does work very nicely for me is the fact that you can customise the tables and their backgrounds etc. This may not really be of much note to many players, considering that the prime focal point of accessing online poker is to try and win games and money. However, I like to be able to have the visual side of things on point, too. Granted, the software may be a little dated, but the possibilities for the table felt colour, the card display, and more is quite appealing, I have to say.
Keep in mind that the customisation options are only available via the download version of Everygame. So, if you're a totally instant play gamer, then you won't have such options available to you. Simple drop-down menus allow you to choose from a variety of colours and card designs, so being able to view the tables how you like is very simple.
Was I Able to Play Anonymously at Everygame?
While many online poker rooms have taken it upon themselves to advance forward with anonymous tables, Everygame is not a site that provides such. Therefore, you will always be able to see the usernames and play history of the opponents that you face on all tables. This could also be a reason as to why Everygame hasn't ascended to the dizzying heights that some of its peers have. Some players like to know that they can access an online poker table without being chased around by more-experienced gamers. Without anonymous tables in action, this isn't something that will be in effect.
And while some poker rooms provide variations of poker which allow you to be moved from one table to another when you fold – such as Tiger Gaming's Boost Poker – Everygame doesn't have anything like this. So, anonymity isn't available in any real form at this platform. Now, this has had little effect on me personally, because while I'm not the strongest poker player out there, I'm also not the weakest. So, I'd be quite aware of if people are targeting me specifically and take the opportunity to leave and come back another day if it did happen.
Other gamers may not be so fortunate in their ability to recognise such though, which is why non-anonymous gaming can be quite a let-down for such players. Should Everygame ever go through a software change or update, then this is one thing that could (and should for many people) be introduced.
My Non-Anonymous Gaming Experience
I suppose I have been very fortunate with not being on the receiving end of being targeted at Everygame. It's quite probable that not everybody can say the same thing, and potentially Everygame has lost some customers because of this fact.
That being said, because the traffic is now quite low at this poker room, it leaves very little room for high stakes players to engage themselves in seeking out a weaker player to target. Low stakes players, who are usually the ones that engage in friendlier poker play, are therefore able to access tables and enjoy good-spirited games of their favourite version of poker.
I always found it to be more concerning that there weren't so many tables that were full while I was playing poker at Everygame. I never once had a specific worry about gaming at a non-anonymous table, which sort of puts things into perspective at the platform. This is, of course, a great thing. Nobody likes being targeted by other players at a poker room, so the lower level of traffic at Everygame could be a good thing in disguise for some players.
Windows and MAC Downloads
It's not difficult to start the download of the Everygame Poker software to your desktop. In fact, it's quite a simple process and doesn't require you to go through anything specifically difficult. Just navigate to the website of Everygame and click on the relevant button that states, "Download Free Poker Software".
After clicking on that button, you'll start to see the file download to your desktop and once this has done – which takes about 10-15 seconds – you can open it to begin the installation. As with the download, the installation of the poker software is pretty quick, and this pleased me, because if there's one thing that I dislike, it's waiting around for things to install. From there, you just need to open up your account if you haven't done so already, and then you can login.
Now, what I will say about the Everygame Poker software, is that it's the very first time that my computer's anti-virus program has ever kicked into action to scan the file when I opened it. The first time that I loaded it up, I was able to sign in and access the cashier and tables easily. That was how I managed to experience the different features of the download software. However, when I came back to it the following day to engage in a bit more poker play, the software crashed my system twice over. The same thing happened when I tried opening it as a computer administrator, so that tells me that something isn't really satisfactory with it.
Maybe it's the possibility of the software needing to be a bit more modern. If it hasn't been updated since 2006, then perhaps there are some bugs that stand out when linking up with a Windows device of today. Whatever the case may be, I had to take the decision to access the poker games via the instant play mode that Everygame provides as an alternative
Making Use of Instant Play Games at Everygame Poker
I may have mentioned before, but I'm not really a huge fan of instant play online poker rooms. I don't know why, but I just prefer to have everything there for me from my desktop. In the case of Everygame though, everything does look a lot more modern via the instant play version of its game lobby. That's one positive to playing poker this way.
There are, of course, issues with not being able to customise the tables and setups in this mode. Yet, you'll still have access to the same games, filter methods, tournaments and such in instant play mode. Did I enjoy my instant play poker gameplay? Well, yes, as a matter of fact, I did. Would I have stuck with the download version if it wasn't so buggy? Probably so. But that's just my own personal taste.
It's not much when you can say that the overall layout of the game lobby is much better in instant play mode, though. While this is true, the software itself is still the same Horizon Poker Network offering. So, when you access a table, you'll still get the same dated look on your screen. And let's be honest, nobody really likes to be reminded of when gaming wasn't as good as it is today, do they?
Everygame Poker Bonuses
I've become quite the fan of receiving special offers from my chosen online poker sites. So much so that it's also one of the first features that I go in search of today. And if the welcome offer for newcomers isn't good enough, then it's likely that I'm going to turn around and find a different platform to indulge in poker at. Hmm, maybe I am actually quite snobbish about it all!
Tip 1: When you sign up to the Interrops platform, you'll get to benefit from the 200% up to $1,000 welcome offer as a new player. While this is released in $5 increments when you amass enough player points from entering tournaments and playing games, it can still be quite the benefit to you. Interrops has plenty of different buy-ins and tournaments for you to experience, so you'll be able to utilise the bonus money for such. This is great if you've never played alternative versions of poker, as at least you will be using bonus funds for it instead of your own deposit
A welcome bonus is present at Everygame Poker though, so it didn't take me that long to decide to sign up to the site. This consists of a 200% bonus added on top of your initial deposit there – as long as this is of $25 or more. It's nice to see that there's a maximum reward of $1,000 available with this, as it can significantly increase your bankroll when the funds are released into your account.
The image above show Everygame Poker Current Offer Which You Can Receive Right Now!!
You've also got three months to clear the bonus funds as well, which is a really nice perk to the welcome offer. Bonus funds are paid out in $5 increments whenever you successfully fulfil the Frequent Player Point (FPP) requirements. Every $5 bonus received takes place when you collect 83.335 of those points.
Other Bonuses Available For Regular Players
The great thing about Everygame Poker is that it also provides numerous ongoing rewards for regular players to benefit from. This includes the site's Loyalty Levels program.
Rakeback deal — The operator grants a fantastic rakeback amount of 36%, credited to players' accounts in $10 increments daily. Players earn this incentive on both tournament fees and ring game rake.
Reload bonus — Everygame Poker frequently offers fantastic reload deals; the only way to get them is to subscribe to their newsletter. The operator sends the code via email, which you can use to redeem the promotion.
No-deposit bonus — You can send an email to the support team requesting to trade your gold chips for a no-deposit poker bonus amount of your choice — 20 gold chips are worth $5, but if you want to aim higher, you can trade 100 for $25, or 400 for $100.
Everygame Poker Rewards System
I'm all for online poker sites that provide intriguing loyalty rewards. It provides regular gamers with an incentive to continue depositing and playing poker at them. With Everygame, the site provides something known as the Loyalty Levels, which is an instant rewards program.
Each of the levels of the VIP loyalty scheme has its own set number of tiers, and the lower levels of the program has one tier, while the higher ones increase in number. Complete all the tiers of the levels to advance onwards to the next one is basically the premise behind it. And how do you complete them? By collecting those aforementioned Frequent Player Points (FPPs). Additionally, as you ascend up these tiers and levels, your rewards for doing so will increase as well.
Speaking of my own personal experience with the Everygame Loyalty Levels, I've actually found it to be one of the most-comprehensive reward schemes at an online poker site. There isn't any pressure on to remain in a position where you have to continue depositing and playing. The only way you'll fall back a level is if you fail to earn enough FPPs within a two-month period. And this will only happen if you're over level 10. This being the case, I found that there's a lot to like about Loyalty Levels – in fact, I'd very much recommend it as a selling point of the Everygame Poker site.
Everygame Poker Tournaments
I have a real fondness for entering poker tournaments. For me, they're more exciting than going from cash game to cash game, playing a few hands and then leaving. Tournaments provide that bit more of an edge to your gameplay, which is something that I personally thrive on.
The image above shows Everygame Poker tournaments, as viewed in instant play mode
While Everygame Poker software may not be the greatest in the world, the selection of tournaments that the site hosts does somehow make up for that partially. There are plenty of these for you to enter and participate in, featuring a variety of buy-ins to cater to whatever budget you feel comfortable with. Naturally, these tournaments are kept separate from the other games, but it's easy to locate them from the dropdown menu.
All the tournaments at Everygame have their own different titles, and the information relating to each is displayed clearly below this. Therefore, you can navigate to one that you find to be the most interesting and simply click on the "Register" button to sign yourself up as a player in it. That's as simple as things are at Everygame.
Tip 2: This may seem like an obvious point to make, but any online poker room that provides freerolls is basically giving you free ride to learn more and potentially win without giving your own balance a knockback should you lose. Freeroll poker tournaments allow you to enter games without having to pay a buy-in and the winner of such will always receive real money rewards.
These take place every day at Everygame Poker, with varying prizes on offer. Now, these won't provide you with massive pay-outs should you be the winner, but even an extra $50 or $100 to your balance is a reason to get excited, right? I love entering the $50 Weekend Warrior at Everygame, which occurs on Saturday evening. Yet, there's a $25 Daily Workhorse and $1,000 Depositor Freeroll that takes place once a month, too.
Using the filters on the left-hand side of the screen, you have the capability of showing tournaments that are of a specific format, number of seats, limit and/or buy-in amount. This is something that I really do enjoy about the Everygame Poker platform – that you're able to really filter the tournaments and games to display the only ones that you're specifically looking for. It's something that I've put to use many times at the poker room.
Everygame Poker Traffic
I have to be outrightly honest here and say that the traffic at Everygame isn't really anything major. It's quite the perfect setup for low stakes players, featuring buy-ins of up to $10/$20 for pot limit and no limit tables. However, when you combine these stake limits with the fact that Everygame utilises the Horizon Poker Network, and you'll find that things start out steady traffic-wise at the poker room and don't ever really pick up from that level, either.
I'd probably say that the biggest amount of traffic at Everygame Poker is pretty much gathered around the site's low-stakes offerings. Meanwhile, those looking for something with higher stakes may not have as much luck with finding such at the platform, and even if they do, the likelihood is that there won't be many (if any) players looking for the same type of table.
The fact that this poker room has such dated downloadable software makes it that bit less attractive to players. And while instant play is possible, which does have a somewhat more modern feel to it, it's most likely that before this became available, poker players have come, seen the download version and thought twice about playing at Everygame
Whenever I've played at Everygame, I've often found that there may be one or two tables with four or five players involved in their gameplay. However, beyond this, the remaining ones have just a couple or sometimes even one player waiting to start. Now, this is a great scenario if you're a newcomer for example, or if you just have a preference for playing low-stakes games with fewer people involved. Anyone who likes playing games outside of these parameters though, I'd have to advise to look elsewhere for a more thrilling set of options.
HUD Availability
Everygame Poker allows HUDs (heads-up displays) to its players. This is an excellent option for players who want to improve their game because HUD statistics reveal much about the opponents — from flop positions and opening ranges to turn, river, and flop patterns.
Everygame Poker works with one of the most popular HUD solutions — PokerTracker.
Everygame Poker Mobile
I will admit that I got involved with the mobile poker bandwagon when it first started picking up speed. And so did several online poker rooms. Then again, once you see that something is gaining traction, it's only natural to want to become a part of it. With Everygame, you don't get any sort of app to download, though. Which, if it was to look like the software download for desktop computers, is probably a good thing.
Everygame Poker is accessible from a mobile device such as a smartphone as shown above. Just load the website up through your browser and login with your details.
Users of Android and iOS devices will easily be able to access the lobby and enjoy what's on offer. Fortunately, the setup is very much like what you will experience if you choose to access instant play mode through the Everygame website. Therefore, you'll see the same filtering options, same games and tournaments. Everything is nicely laid out and simple to navigate through.
Additionally, the software ran very smoothly on my Android handset – even more so I would argue than it did on my desktop computer.
The visual side of things was also very nice, with strong graphics displaying well on my screen. Overall, it's potentially a better experience to engage in mobile gaming at Everygame Poker than it is to download the software to your computer.
Everygame Poker Deposits & Withdrawals
I'm all for there being variety on hand when it comes to making a deposit at an online poker platform. That has been quite the issue with a few sites for me – they have several appealing features and then I feel restricted with the types of payment methods that are available to me to use.
This wasn't an issue when it came to depositing at Everygame Poker. Now, being based in Illinois when I first registered and made my way over to the cashier page to deposit, I had three different possibilities open to me. I was able to utilise a Visa or Mastercard credit or debit card, a cryptocurrency – with Everygame accepting Bitcoin, Bitcoin Cash and Litecoin – or a Money Global transfer.
The above image shows several payment methods are available to utilise for depositing, with different possibilities being available in different locations.
Speaking personally, it was always a decision of mine to utilise a Visa card for my deposits. However, in recent times, with some poker sites also accepting cryptocurrencies, I have taken to trying this method out. I own Bitcoin Cash, so I have used both this and my Visa for depositing purposes at the Everygame platform. The great thing about using the former, is that it provides players with a wider deposit limit to benefit from, affording you transactions of up to $2,500. When comparing this to credit cards, you're able to deposit up to $1,000 this way.
Everygame Poker Deposit Options
| | | | | |
| --- | --- | --- | --- | --- |
| Deposit Method | Minimum Deposit | Maximum Deposit | Fees | Approx. Success Rate |
| Visa | $25 | $1,000 | Free | 100% |
| Mastercard | $25 | $1,000 | Free | 100% |
| Bitcoin | $25 | $2,500 | Free | 100% |
| Bitcoin Cash | $25 | $2,500 | Free | 100% |
| Litecoin | $25 | $2,500 | Free | 100% |
| Neteller | $25 | $5,000 | Free | 100% |
| Skrill | $20 | $5,000 | Free | 100% |
| Sofort | €5 | €5,000 | Free | 100% |
| ecoPayz | $10 | $5,000 | Free | 100% |
| Bank Wire Transfer | $100 | Unlimited | Depends Upon the Bank in Use | 100% |
| Money Global | $100 | $490 | Varies Depending Upon Amount Being Sent | 80% |
| Paysafecard | €5 | €100 | Free | 100% |
| Cash Direct | €5 | €100 | Free | 100% |
Now, other methods do exist at Everygame for players to use as well, although they are only available in certain countries. For example, I didn't have the option of depositing by Neteller or ecoPayz from Illinois, but this could be an option from an alternative place, such as Ireland for example. Another great perk about using my Bitcoin Cash though, is that I was able to deposit and withdraw without incurring any additional fees.
Bitcoin & Cryptocurrency
Cryptocurrency payments seem to have worked their way into my online poker life. It wasn't that long ago that I was pretty much against them, being set in my ways with utilising my Visa card for all transactions. Once I realised how easy it was for me to use my Bitcoin Cash for depositing and withdrawing purposes though, I was pretty much sold.Everygame exists as one of the few online gambling sites that provides its players with the option of using their cryptocurrency to make deposits. Bitcoin, Bitcoin Cash and Litecoin are all able to be used for this, and they all provide you with the ability to make instant deposits. To add to this, you'll never be charged additional fees for using one of these – that goes for both depositing and withdrawing purposes.

If you own one of those cryptocurrencies, you simply need to select it from the cashier page, enter the amount you're looking to deposit and then you'll be given the wallet address that you need to send the funds to. It really is that simple to utilise Bitcoin Cash or one of the others. And while the website does state that it can take up to 48 hours for you to receive a withdrawal via this method, mine have always arrived back in my cryptocurrency wallet within 15 minutes of me requesting such.

While I do like to check how the smoothness of using other payment methods is at an online poker room as well, I will always use Bitcoin Cash if I intend to continue playing there in the future. It just makes life a lot simpler, and this is definitely one of the appeals of gaming at Everygame Poker.
Be Aware of the Withdrawal Charges
With regard to withdrawals at Everygame, if you're not using a cryptocurrency for this, you can expect to have extra charges added on to your request. It's always a bit of a shame when this is the case at online poker rooms. That being said, I still got a few different payment methods to choose from when it came to the time for me to make my withdrawal request.
Because of the additional charges, I would always recommend utilising cryptocurrencies wherever possible. Fortunately, Everygame is one of those sites that does cater to cryptocurrency users, and I took full advantage of being able to deposit and withdraw via Bitcoin Cash without paying any additional fees on top.
Everygame Poker Withdrawal Times
| | | | | |
| --- | --- | --- | --- | --- |
| Method | Minimum | Maximum | Frequency | Time to Deliver |
| Bitcoin | $100 | $2,500 | One per week | Within 48 hours |
| Altcoins | $100 | $2,500 | One per week | Within 48 hours |
| Check | $150 | $3,000 | One per week | Up to 5 business days |
| Bank Draft | $3,080 | $6,000 | One per seven-day period | 15-20 business days |
| Bank Wire Transfer | $150 | $2,500 | One per week | 10-15 business days |
| Neteller | $25 | $2,500 | Two free withdrawals every 28 days | Up to 48 hours |
| Skrill | $25 | $2,500 | Two free withdrawals every 28 days | Up to 48 hours |
| ecoPayz | $25 | $2,500 | Two free withdrawals every 28 days | Up to 48 hours |
| Money Global | $185 | $450 | One per week | Up to 7 business days |
Those of you who don't own such will often find yourself having to pay a charge of at least $50 on top of the withdrawal request that you make. This can actually be higher, depending upon the payment method that you have chosen to use for it.
The other great part about using cryptocurrencies for transactions, is that they're usually very swift in completing. In other circumstances, you may end up waiting five or more business days to receive a check or other withdrawal. Again, different payment methods for withdrawal purposes will be available to use in different countries. For me, I got the chance of being paid via a cryptocurrency, check, Money Global or Bank Draft.
Having experienced a swift withdrawal through Bitcoin Cash first off, I decided I would test out the Bank Draft option as an alternative. For me though, this just took too long to actually complete. You can actually wait up to 20 business days for this to finish, and even though mine was done after 15 business days, this was still too long for me.
Everygame Poker Player Support
The Everygame Poker support is quite a weird area for me. There is an FAQ section that you can access primarily, but this doesn't really give much information on financial queries, account queries and other things to do with the processes that you would usually go through at the site. Instead, it has topics surrounding the tournament cancellation policy or the anti-collusion and safe transaction policies. In other words, it's more like a categorised terms and conditions than it is an FAQ section.
Because of this, I found myself contacting the customer support team for answers more often than not. Fortunately, the team is on hand on a 24/7 basis, with live chat being the primary function in use for this.
You'll also find the inclusion of two email addresses to utilise – one for poker queries and the other for standard payment questions. Toll-free phone numbers are also in operation for North America first of all, as well as a separate one for Germany, Austria and Switzerland, and a Regular Number for everywhere else.
In my experience with customer support, I always found the live chat function to be the easiest and most convenient to utilise. Emails tend to take too long to be responded to, and this is definitely something that Everygame is affected by.
Responsible Gaming Features
Everygame Casino commits to providing safe gameplay to its users on all verticals. Thus, poker players can seek help through responsible gaming organizations.
The operator is a registered partner of CYBERsitter, a leading filtering tool that can block websites and malicious intrusions and prevents children from accessing harmful content, such as gambling.
Everygame Poker Rating
Everygame may have been popular at one point – potentially all those years ago when it first began offering online poker games. However, that popularity has declined in recent years, thanks to the introduction of stronger and more varied poker rooms. This means that you won't really find too many regulars playing poker at the Everygame Poker site.
The likelihood is that when you access the poker lobby, several of the players will be those coming away from a casino or sportsbook win and who are looking to have something different to do at the poker platform. In fact, Everygame could be considered as the home of less-experienced poker players, and while this is quite a common thing for sites which provide various gambling options, Everygame seems to have more of them than several others I've visited.
Because the games aren't anonymous at Everygame as well, you'll be able to take notice of those players who always seem to be around at tables. These players already know their way around the Everygame software and games, so you could manoeuvre your way around them, or if you have a preference for taking such players on head on, go right ahead.
You'll generally have a much better time competing against random players of the poker room though, as they're not often looking for specific players to target, but just some good old fashioned poker gameplay.
Everygame Poker Review Conclusion
Everygame Poker has existed over two decades so far and can be considered one of the most reliable poker sites for US and non-US players. It has a gaming license, which is not always the case with other US-oriented online poker rooms. With a fair amount of player diversity and traffic, this site manages to provide a virtual space with the best bonuses and promotions for gamblers worldwide.
So, where do I really start with a conclusion about Everygame? I mean, it's definitely not the greatest of online poker rooms, that much is clear. I'm sure this wouldn't be the case if it was still providing poker services courtesy of
partyPoker
. However, while it remains a part of the Horizon Poker Network, it seems destined to be stuck in the past as far as its downloadable software is concerned.
I like the fact that the poker room accepts and supports deposits and withdrawals via cryptocurrencies of different types. Yet, the charges attached to various other withdrawal methods is a bit of madness that I wouldn't want to incur. Anyone who doesn't use cryptocurrencies will obviously have to endure such charges, which is never a good thing.
Plus, when you consider that the traffic at Everygame Poker just isn't what it used to be, I can only suggest that the platform is capable of catering to the lower stakes players and isn't really somewhere that one should go for high stakes action.
On the whole, it's nice that Everygame has been around for such a long time, and I'm always appreciative of an online poker room that has longevity behind its name. The issues come when you sign up though and you're having to endure software crashes, dated technology and other issues. The variety of promotions and VIP scheme do help to make this more endurable, and if you like instant play or mobile poker gameplay, then Everygame does provide quite a decent location to game at. For me though, it just lacks a little bit too much in terms of modern features.
Everygame Poker FAQ
Do I Have to Create Separate Accounts for the Different Everygame Sections?
No, you can create a single account and access the online poker, casino and sportsbook areas from that same account.
Is the Everygame Software and Website Safe?
Yes, the platform is a safe one. The website utilises 128-bit encryption technology to ensure that your electronic transactions are secure and won't be tampered with by anyone.
What Languages Is the Site Available In?
You're able to view the Everygame platform in English or German.
Does Everygame Poker Provide No Deposit Bonuses?
From time to time, there will be offers for such rewards. You need to keep a check on your email inbox as these will only be sent to you through promotional messages.
Which criteria determine the amount of rake that the site gets?
The rake amount is based on two criteria – game stakes and the number of players who were dealt cards.
Does this poker site accept players from the USA?
Yes, it does. There is only one state, Kentucky whose citizens are banned from Everygame. This is due to the fact that Kentucky tried to seize the site's domain name back in 2007.
What Are the Fees Attached to Withdrawals by Bank Transfer?
There is a set fee of $80 attached to any bank transfer and you will receive this withdrawal within 15-20 business days.
Does Everygame Promote Responsible Gambling?
Yes, Everygame believes that while gambling should always be fun, it should never affect you or your daily life in a negative way. For this reason, you're able to find information on Gamblers Anonymous and other beneficial methods of help at the site.
How Long Does It Take to Sign Up to Everygame Poker?
Registration for an account is very quick. You simply need to enter the relevant information about yourself, including your name, address and email address into the boxes provided. This should take no longer than two minutes to complete.
Is there any other currency I could use besides USD at Everygame Poker?
Yes, there is. This online poker room also provides the option of playing with Euros.
When Are Payments Processed by Everygame?
The payment processing team at the poker room process withdrawal requests through between Monday and Friday every week. This process begins 48 hours after you make your request, and this is known as the pending period.
Do I Have to Send Identity Documentation in to the Site?
For your very first pay-out request, you will need to be verified, yes. This requires you to send in copies of a valid picture ID and a recent utility bill. This only needs to be done once and after that, your withdrawals will be processed through without the need for such.
Is there any feature on the site that provides help to novice players?
Yes, there is. The poker hand ranking is usually considered to be the most helpful feature for new, inexperienced players.
What happens if any of the tournaments at Everygame Poker gets cancelled?
Everygame Poker has a specific policy in case there is a cancelation of the tournament prior its start or just before the prizes are awarded.
Have There Been Any Serious Problems with Everygame?
Throughout its years of operation, Everygame hasn't really been at the centre of any sort of issues. Player review sites report it as being a steady platform without much to complain about. The biggest issue has been in regard to freeroll winnings, because players are required to rake 50% of whatever they win from such before a withdrawal can be made. These complaints do amount to people being quite picky about certain things though, so it's nothing major about Everygame that stands out.
About The Author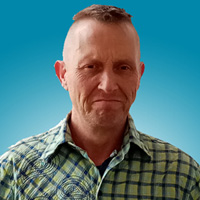 Contact Me
Hi, I am the Chief Editor of top10pokersites.net, this site is dedicated to all thing poker. I have been working around the poker industry for the last 15 years, with different brands. The main purpose of this site is to keep you uptodate with the industry and offer you the best deals around.