TigerGaming Poker Review – $1000 Welcome Bonus
Becoming a part of the TigerGaming poker network will introduce you to a nice selection of poker games, tournaments and intriguing special offers. Why not join and set your poker journey off correctly?
I have to say that when it comes to online poker, TigerGaming's network may have been overlooked in favour of some of the larger brands. Yet, speaking from personal experience, I'd say that this could be one of the biggest mistakes ever. TigerGaming Poker has a lot to offer up to the gaming community.
Then again, I wouldn't have thought any differently, considering that the company has been going since 1999. That's a lot time to be providing online gambling options to avid players, but TigerGaming has stood through the test of time already, I'd say. And throughout its time in operation, the operator has taken the opportunity to involve itself not only in poker, but casino gaming, sports betting and more.
Any company that is able to successfully provide more than one gaming opportunity to players has to be doing something right. That's why I took the time to take a look at the poker platform from this brand – so that I could get a good look at everything on offer.
Pros
Various cryptocurrencies supported
Quick download and installation of software
Instant play poker available
Speedy withdrawal pending period
Well-organised poker lobby
Great table customisation features
Appealing welcome bonus
Long-running brand
Strong selection of tournaments
Misses
Fairly small poker network
Play is only available in US dollars
No real benefits come with ascending through the VIP program levels
Maximum stakes on games aren't so high
Is TigerGaming Poker Legit?
There's absolutely no point in playing at an online poker platform if it isn't fully licensed and legally operating. Yes, a poker site may look great from the offset and it may be providing great poker games, but if it doesn't possess at least one reliable license, it's really not worth it, in my opinion.
Fortunately, that wasn't something that I needed to worry about when it comes to TigerGaming. It holds a gambling license from the jurisdiction of Curacao (#5536/Jaz), which is where it has always held a license from. Details of this are visible at the bottom of the website, with a link to the Curacao eGaming website, should you wish to visit it.
To add to that, the website promotes Responsible Gambling, with the logo for that also being on display at the bottom of the site.
Will I Be Able To Play TigerGaming Poker In The US?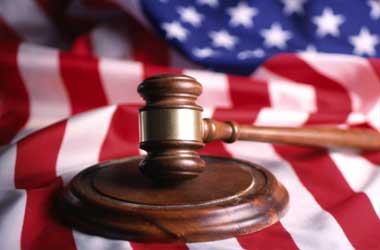 If you scroll down to the bottom of the TigerGaming website, you will clearly be able to see the words, "We do not accept U.S. wagers", which pretty much answers that question. Therefore, if you are a resident of the United States, you will not be able to participate in online poker via the TigerGaming network.
Of course, that's not something that is set in stone for the future. With the US poker market opening up to wider audiences in more recent times, the potential is there for TigerGaming to get in on the act at some time, too. For now though, it won't allow US wagers on any of its gaming platforms.
TigerGamingPoker Software & Games
Upon first seeing the game lobby at TigerGaming, I was fairly impressed with it. Sure, it's nothing specifically spectacular in terms of its overall layout and design, but you're able to navigate from one part of it to the next with relative ease. Games, tournaments and everything else are laid out simply enough too, ensuring that you're able to locate the type of poker you want to play and easily access it.
The software that TigerGaming uses for its poker games is the Chico Network, which also has history that dates back to 1999. Back then, it went by the name of Action Poker before altering to its current title in 2011 when it was bought by Julian International Holdings Ltd.
As far as the poker games within the lobby are concerned, there are just a few of these available to you to play. No Limit Texas Hold'em poker is the most-popular offering, and it is games of this variety that you'll find to be available most abundantly. Omaha poker is also available at the poker room, in variations like Pot Limit Omaha Hi-Lo, Pot Limit Omaha Hi, Fixed Limit Omaha Hi-Lo and more. I was quite pleased to also find that No Limit Texas 6+ games can also be found within the lobby – although these aren't really so popular with players.
I also like the fact that you're able to tab through the High, Medium and Low poker games, so if you have a preference for playing a specific kind, you can find all of the available options easily enough.
TigerGaming Poker Game Limits
| | | |
| --- | --- | --- |
| TigerGaming Poker Game Type | Minimum Stakes | Maximum Stakes |
| No-Limit Hold'em | $0.05/0.10 | $10/$20 |
| Fixed-Limited Hold'em | $0.10/$0.20 | $15/$30 |
| Pot Limit Limit Omaha | $0.05/$0.10 | $5/$10 |
| Fixed-Limit Omaha | $0.10/$0.20 | $15/$30 |
| Texas 6+ (All Variations) | $0.05/$0.10 | $10/$20 |
The ability to tab between the high, medium and low variations of poker games is a useful tool.
When it comes to the stakes of each poker option, you'll find that there's quite a nice variation of amounts to involve yourself with. If you choose to stick with the popular No Limit Hold'em games, then you have the ability to enter games with stakes between $0.05/$0.10 up to $10/$20. Or if you play fixed limit versions of the game, you'll get to benefit from stakes of up to $15/$30. This was quite surprising to me, considering other poker rooms provide games that have maximums of $500/$1,000, for example.
The stake limits for Omaha poker range from between the minimum of $0.05/$0.10 and upwards to $15/$30 at fixed limit, which is exactly the same as Texas Hold'em.
Even when you look at the Texas 6+ games, these will fairly infrequently go above the $10/$20 maximum.
The image above shows you'll always be able to see the usernames and balance of everyone you're playing against at TigerGaming Poker.
I was quite surprised overall by both the minimum and maximum stakes available at TigerGaming. I've been used to seeing poker rooms providing lower minimums and higher maximums overall, so it's a lot more limited at this platform. If you're someone who prefers entering high stakes games, then potentially this poker room won't be the one for you to join.
Now, I won't say that I always have to have customisation options available to me when it comes to online poker rooms. However, I do enjoy the fact that they're possible whenever they are. TigerGaming's poker room does provide you with the opportunity to adjust certain features of the tables that you access, including the colour of the cards, design of the cards, carpet colour, table colour, type of avatar in use and more.
Tip 1: I'm not saying that TigerGaming constantly has throngs of professionals sweeping through its site. In fact, it's much more dedicated to providing a sort of haven for less-seasoned gamers. Yet, you can still find pros actively gaming at the site, so it's important that you locate one with players of your own skill level or below – especially as a new player.
Because TigerGaming does not provide the possibility of playing anonymously as such, you have the possibility of seeing how other poker players have been gaming. You get to see their data and stats so that you'll know if you're joining a table featuring one or more veteran players. The Chico Poker Network is great for this sort of thing, so I always recommend seeking out a table that features players that aren't too high above you and at least one who is clearly lower than you in skill level.
Soft tables are a great way to start out at TigerGaming, and you'll inevitably find one considering that the site pretty much caters to such gamers. Once you find such a table, take a seat and utilise the information on the other players to your advantage.
Is Anonymous Gameplay Available at TigerGaming?
I'm always on the lookout for poker platforms that do provide their players with the possibility of gaming anonymously. Not everyone is comfortable with the fact that their user data can be seen by others at the same table and, in the process, potentially end up being followed by more seasoned players to their disadvantage.
TigerGaming's Chico Network setup does allow players the chance to involve themselves with a certain form of anonymous gaming, although it's not specifically advertised as such. At the side of some of the games, you may see the word "Boost" written. When accessing a poker table of this variety, you basically get as close to anonymous poker gameplay as possible at TigerGaming.
Playing a Boost game will see you kicked from that table and put into another Boost game should you go on to fold your hand. This happens automatically and the table you're sent to afterwards is totally random. Therefore, it makes it harder for other players to track you and follow you from location to location. While this isn't really completely anonymous, it's the best that the Chico Network offers at the moment in terms of this.
While these games do provide some of the most exciting and quick-speed poker games around – and I'm speaking very much from the experience of playing them myself here – they're not what could be considered 100% anonymous. Some other poker rooms do provide the possibility of total anonymity when gaming, but TigerGaming isn't one of them.
My Non-Anonymous Gaming Experience
Speaking personally, I've never been altogether too bothered by the fact that I'm not playing poker anonymously. I realise why it's an issue for some people, although when playing at the TigerGaming website, I never specifically had a problem with people following me around. I'm not the most proficient poker player, so there has definitely been opportunity for me to be tailed by someone from table to table. Yet, it didn't really happen when I accessed the site.
I'm not saying that it hasn't happened to other gamers, because let's face it, the TigerGaming platform not having a huge onrush of traffic like other poker rooms do will act as quite a safe haven for less-experienced players. That should then also act as quite the target for veterans to take their opportunity and benefit from the lack of experience of those players.
However, I can honestly say that I was never followed around, didn't feel like I was being targeted by anyone and never particularly suffered huge losses due to fishy players. That being said, this sort of behaviour could increase during peak times, which I often managed to steer clear of so as to enjoy the gaming experience on a higher level.
Windows and MAC Downloads
I have to say that the process of downloading and installing the TigerGaming poker room to my Windows computer was one of the easiest and most-pleasant that I've ever had. I have played at other platforms before and had to wait for not only the download to complete, but the installation to go through several minutes of processes.
TigerGaming's poker room installation was very swift. It actually completed within one minute and after that time I was also able to register my details to open an account. So, I'd say that the download, installation and sign up process only took me about two minutes in total.
Therefore, I don't have any complaints over this process at TigerGaming. It allowed me to access the cashier and the poker games swiftly, which is exactly what avid poker players like. There's nothing worse than having to wait around for software to install on your computer. It's akin to watching paint dry – not a prospect that many people enjoy.
I'd say that the process for MAC users is much the same, as there's a separate software link for such players to utilise. I wouldn't expect the file size to be dramatically different, nor the time it takes for that software to install.
Testing the Instant Play Poker Waters
If you're not interested in playing the poker games via downloading the TigerGaming software, then you do have the option of accessing the instant play version through the website instead. The look and feel of this does not differ to the downloadable version, so you'll get to access all of the same games, tournaments and other options this way.
I've always preferred to have the software there on my desktop, if I'm honest. Although, I know there are people who prefer to access it in instant play mode.
It's always nice to see instant play poker being offered, though. Not a lot of poker rooms will provide this to their players today, and even less-so if they're not as well-known as some of the bigger brands. The fact that you're able to get exactly the same opportunities through the instant play version as the download one at TigerGaming makes it even more appealing, too. At least instant play gamers won't be missing out on anything that the players who download the software get.
As I said, I'm much more a fan of downloading the software anyway, but I did check out the instant play version. It does have a slightly longer loading time than the downloadable software, I have to say. We're not talking eons here, just a matter of seconds. Yet, it's still a noticeable delay to proceedings. However, it's nothing to chastise TigerGaming over.
TigerGaming Poker Bonuses
I've learnt to accept that becoming a player at an online poker site also means that I'm likely to be offered a special welcome reward as well. Initially, I was always very hesitant about accepting such rewards, although that reluctance has since fallen by the wayside. Plus, the welcome bonus that TigerGaming provides to its poker players is clearly displayed on the homepage of the website for all to see.
The image above show TigerGaming Poker Current Offer Which You Can Receive Right Now!!
And it's not only the welcome bonus that stands out about the promotions of this platform. If you navigate to the "Promotions" page of the website, then you'll also get to see the variety of ongoing promotions that regular players can involve themselves in, too. From jackpot rewards to weekly challenges and happy hours, TigerGaming certainly caters to its poker audience very well.
I've played at online poker rooms with just one or two special offers before, and while they have been appealing enough in their rewards, I like to play at platforms with wider ranges of special offers. That's why TigerGaming's "Promotions" page was sort of like a revelation for me, because there's definitely something for everybody to benefit from there.
Tip 2:
You'll find that when you become a new player at TigerGaming, you immediately gain access to $10,000 in first-depositors freerolls.
Make it a point to use these freerolls
– even if it's only to experience games at the site without actually having any clear strategy in mind. All poker software operates differently to the rest, so if you've never utilised the Chico Poker Network, freeroll money can be a great way to get used to it. At least this way, you know how the games look, operate and you won't be losing out on your own funds.
TigerGaming Poker Rewards System
Welcome and ongoing promotions are one thing, but it's also great to get the opportunity to benefit from being a long-time player at a poker room. That's where the TigerGaming VIP program comes into play. Basically, the site uses a VIP points system, rewarding you with these points every time that you place a bet in a game. It's that simple.
The points that you earn can then be spent on various prizes once you acquire enough. Every cent that you earn in rake by playing cash games will also reward you with a VIP point. During tournaments, every $1 that you pay in fees will earn you 100 of the VIP points. You can also use those same points to buy into special tournaments if you have amassed enough.
The major difference that I noticed with this poker room in comparison to others that I've played at, is that the rewards you get for earning a new VIP level are pretty much non-existent at TigerGaming. It's been quite common for me to expect at least one perk to reaching a new VIP level, but it doesn't seem like TigerGaming wants to play ball with this idea. Instead, you just ascend up the rankings and potentially receive better customer support and withdrawal perks.
Unfortunately, there's nothing to say that this will happen, and the TigerGaming site isn't so forward about explaining the details of its VIP program. That being the case, it begs the question of why the site has a VIP program in the first place. However, being able to exchange the points for various rewards is a nice touch to the platform.
TigerGaming Poker Tournaments
Tournaments will always have a certain amount of draw for me, because they bring a bit more of an edge to poker gameplay. And in fact, tournaments are another reason why the TigerGaming platform stand out to me. There's a lot of daily tournament action for you to involve yourself in, meaning that it's not always about the basic poker gameplay.
The image above show Tournaments can be found under the "Tourneys" tab in the poker lobby.
Once you log in to the TigerGaming lobby, you'll see that there is actually a tab that is specifically for the tournaments. This is labelled as "Tourneys" and pressing on that tab will list the upcoming tournaments that are available to you to enter. Their start times, type of poker game, guaranteed prize, buy-in and more information can be found along each one. As it happens, there are always plenty of tournaments available to register for at TigerGaming.
From there, it's just a matter of clicking on the green "Registering" button to buy into the tournament you'd like to enter. Some of them also provide players with the possibility of using the "Late Reg" option, giving you the chance to enter such right up to the time limit. You can also filter the different tournaments by whether they're "Regular", "Guaranteed", "Freeroll" and more, which I found to be quite handy.
TigerGaming Poker Traffic
According to some figures, TigerGaming apparently has around 65,000 people registered to its site from around the world. That's a great player base if the figures are to be believed, and it makes for a great community of poker fans. Naturally, you'd expect it to be quite the hustling and bustling poker lobby because of its user base.
Speaking personally, I didn't really experience such a huge influx of players at any one given time. Of course, it's quite common for me to try and locate the times when it's not as busy if I'm playing at online poker rooms. However, I did access TigerGaming at different times during the day and found it to become a bit more hectic at evening hours – between 7pm EST and 10pm EST.
TigerGaming utilises the Chico Poker network, and figures for this particular network suggest that its 24-hour peak number of players stands at 658 overall. Yet, in general, you'll find an average of about half of this appear on the network on a seven-day average.
The Chico Poker network doesn't only cater to the TigerGaming site though, so the likelihood is that there will be fewer players actually accessing the network through this site specifically. Not only that, but while the Chico Network itself does cater to the US market, the TigerGaming platform does not allow players from this country to place wagers. Therefore, traffic levels can often be fairly low.
As far as the tournaments that are on hand at TigerGaming are concerned, these do quite frequently fill up with players. A lot of people know when they're going to be available to participate in such, and so will register for games taking place later on in the day or week. I like the fact that the number of players who have registered for each tournament can be seen via the lobby, as it helps to know what the event is looking like before choosing to enter yourself.
I can honestly say though, that I've never been at the TigerGaming platform when it's been what I'd call overcrowded. Therefore, the poker room provides quite the relaxing gaming experience to players.
TigerGaming Mobile
You can deny it all you want, but I'm quite happy to acknowledge that soon enough, all gaming will take place via mobile devices more so than computers. The vast majority of online gaming platforms are already accessible by smartphones and tablets, and developers are crafting their games with mobile gamers in mind, too.
TigerGaming does provide its poker room via mobile devices, which allows you to play through such handsets easily. This is a much more recent addition to the TigerGaming platform, and as long as you're operating with an Android OS 6 or above or an iPad 3/iPhone 5 or above, then you can participate in mobile gaming at this site.
The image above shows Mobile gaming is available via iOS and Android devices at TigerGaming
To participate in mobile gaming at this site, you will find two QR codes are available to scan on the website. If you're an Android user, such as I, you will then get to download the software to your device and access the games directly from your device's home screen. This makes things a lot easier to operate with.
If you're an iOS user though, you will be redirected to the mobile version of the website, where you will login and utilise the instant play version of the software. This is also possible through an Android device if you simply enter the websites address into your web browser. From there, you'll be asked to login and instant play games are available to you.
Whatever you choose to do regarding this, you'll get to experience a smooth-running and visually pleasing round of mobile gameplay. The graphics are of high quality, just as they are through the standard desktop offering, and the same range of poker games can be found this way, too.
TigerGaming Poker Mobile Exclusives
I know it's customary for some online gaming sites to provide mobile gamers with rewards for choosing to play through their smartphone or tablet, but TigerGaming isn't one of these. Instead, you get to benefit from exactly the same offers and promotions as a standard desktop player, which ensures that everyone is treated on an equal ground.
TigerGaming Poker Deposits & Withdrawals
It's one thing to find an appealing online poker room and then realise that it doesn't support any of the payment methods that you're used to using. Not everyone is satisfied with only having the possibility of depositing through credit card or bank transfer. That's why I always make a point of stopping by the accepted payment methods to make sure that a poker room provides support for mine.
The image above shows TigerGaming allowing players to deposit via credit/debit card, you're able to use cryptocurrencies, e-wallets and more.
That didn't turn out to be a problem at TigerGaming, because it features a nice selection of different payment methods. These will differ in their availability to you, depending upon where you are located. However, one thing that always stands out, is that Visa and Mastercard transactions are readily available to utilise from any location.
TigerGaming Poker Deposit Options
| | | | | |
| --- | --- | --- | --- | --- |
| Deposit Method | Minimum Deposit | Maximum Deposit | Fees | Approx. Success Rate |
| Visa | $25 | $500 | 7.5% | 100% |
| Mastercard | $25 | $500 | 7.5% | 100% |
| Skrill | $10 | $10,000 | Free | 100% |
| Neteller | $10 | $10,000 | Free | 100% |
| Bitcoin | $20 | $50,000 | Free | 100% |
| Bitcoin Cash | $20 | $25,000 | Free | 100% |
| Ethereum | $20 | $50,000 | Free | 100% |
| Dash | $20 | $25,000 | Free | 100% |
| Litecoin | $20 | $25,000 | Free | 100% |
| ecoPayz | $10 | $10,000 | Free | 100% |
| Wire Transfer | $100 | $2,000 | $45 – 3% | 100% |
| Cashiers Check | $1,500 | $15,000 | Unknown | 100% |
| Money Gram | $100 | $400 | Depends on the Amount | 80% |
| Money Order | $300 | $9,000 | Unknown | 80% |
As far as depositing is concerned, I will always utilise my Visa card or my ecoPayz wallet, both of which are supported by TigerGaming. I utilised both of these at the poker room and found the process to be very smooth, with transactions taking place instantly. Credit card and cryptocurrency deposits are highlighted as being the favourable options by TigerGaming, but if you click on the "View More Deposit Options" button, you'll see more possibilities for your area.
It was also quite nice to see that the TigerGaming site accepts deposits through other options, including Skrill, Neteller, Money Order, Money Gram, Wire Transfer and Cashiers Checks. Additionally, you can use Bitcoin, Bitcoin Cash, Dash, Ethereum and Litecoin as cryptocurrency alternatives.
Bitcoin & Cryptocurrency
I have to say that I'm not fully involved with using cryptocurrencies of any sort just yet, although it's something I want to participate in in the future. I've experienced it once or twice when other people have been using their Bitcoins, and it all looks very easy to get along with.Being new to it, I asked a cryptocurrency friend who uses Tigeraming to show me how they deposit and withdraw from the site, and it is actually exceptionally easy. The great thing about using a cryptocurrency, is that you don't get charged anything for it, regardless of if you're depositing or withdrawing.

TigerGaming accepts transactions through multiple cryptocurrencies, including Bitcoin, Bitcoin Cash, Litecoin, Dash and Ethereum. With Bitcoin and Ethereum, you're able to deposit up to $50,000 in one transaction, which puts cryptocurrencies far and above all other payment methods as far as limits are concerned. Even the remaining ones allow you to deposit up to $25,000 per transaction.

What's more, deposits are instant through any of those methods, while withdrawals can take up to 48 hours, although usually go through quite instantly after the TigerGaming site has approved the request. I was actually quite surprised by this, but there I was waiting for my ecoPayz withdrawal to come through and my friend's Bitcoin transaction was done before it!

Everything seemed to run smoothly for him, and it has made me a lot more interested to use cryptocurrencies for depositing and withdrawal purposes at online gaming sites in future. The fact that TigerGaming Poker accepts such transactions makes it a lot more appealing on the whole, too.
Swift Approvals on Withdrawals Doesn't Mean You'll Have an Instant Payout
I like to know that I'm able to take my money out of an online gaming site whenever I'm ready for it. In my experience, poker rooms and other assorted gambling platforms tend to delay the withdrawal process for two to three days before the money is actually released to you. This, I've discovered, is so that you'll get tired of waiting around and go back to gaming with the funds instead of withdrawing them.
TigerGaming Withdrawal Times
| | | | | |
| --- | --- | --- | --- | --- |
| Method | Minimum | Maximum | Frequency | Time to Deliver |
| Bitcoin | $20 | $10,000 | Always available and always free | Within 48 hours |
| Litecoin | $20 | $10,000 | Always available and always free | Within 48 hours |
| iDebit | $25 | $10,000 | $50 discount withdrawal discount every 30 days | Up to 5 business days |
| Skrill | $25 | $5,000 | $50 discount withdrawal discount every 30 days | Up to 48 hours |
| Entropay | $25 | $2,500 | $50 discount withdrawal discount every 30 days | Up to 5 business days |
| ecoPayz | $25 | $1,000 | $50 discount withdrawal discount every 30 days | Within 24 hours |
| Neteller | $25 | $5,000 | $50 discount withdrawal discount every 30 days | Up to 48 hours |
| Instadebit | $25 | $1,000 | $50 discount withdrawal discount every 30 days | Up to 5 business days |
| Wire Transfer | $1,000 | $3,000 | $50 discount withdrawal discount every 30 days | Up to 15 business days |
It's a crafty plan, but it's not something that takes place when it comes to TigerGaming. The platform aims to approve all withdrawal requests within 24 hours. Keep in mind that that timeframe relates solely to a Monday through to Friday basis, so at weekends withdrawal requests won't be processed until the next week.
Every 30 days, you're able to request a withdrawal with a $50.00 discount on the payment method of your choosing. To be able to take advantage of that offer, you must make your payout request on a Friday and specify directly that you're taking advantage of the discount. You'll usually be able to receive the funds through the same method that you deposit with. It's also poignant to remember that just because the poker room approves your withdrawal within 24 hours, doesn't mean you'll receive it in such a swift time.
The current limits that the poker platform imposes on you for withdrawals are $5,000 per week or a total of $15,000 every 30 days, plus the total value of your deposits over those 30 days. Of the cryptocurrencies, only Bitcoin and Litecoin are usable for withdrawals, while Skrill, iDebit, Entropay, ecoPayz, Neteller, Instadebit and a Wire Transfer are also offered.
TigerGaming Poker Player Support
Despite the fact that the TigerGaming poker site does explain that its main goal is to provide the best possible customer support, it outrightly claims to have an FAQ section to browse through which isn't there at all. That being said, there is a 24/7 customer support team on hand to provide any assistance you may need.
I have utilised the poker room's live chat function several times and found the advisors to be very capable at their job. On the other hand, there is an email address that you're able to send messages to, which is [email protected]. I only used this once but found a reply in my inbox within a 24-hour time period, so clearly, TigerGaming is able to cater to its players when they're in need of help.
Of course, it would be nice if there actually was a frequently asked questions section to browse through when in need of that help. Sometimes, the ability to find answers out to your own queries can be swifter this way than having to contact the support team.
Yet, on the whole, my experience of dealing with the TigerGaming support team has been a positive one. Advisors are generally quick to respond through live chat and you don't have to wait through periods of dead time while they type out their answers. Overall, the team seems to be an experienced group who are willing to help out when players require assistance.
TigerGaming Poker Rating
Now, is there anything fishy going on at the TigerGaming site? Well, you could consider it to be quite the haven for such players. After all, with the poker room pretty much having quite the draw for less-seasoned players, a professional could come to this site and clean up the lesser competition.
Much of the traffic at the poker room comes from players of the casino who don't have a huge knowledge of playing poker. They're basically looking for something alternative to hold their attention. Imagine how great that is for a professional poker player. Sharks should smell blood in the water in this respect.
The truth is, however, that the vast majority of veteran players don't opt for the TigerGaming site to satisfy their gaming needs. Professional poker players will usually be found at sites with a well-known name. This could be due to the fact that the level of competition at such is greater for them, or that buy-in limits for games are substantially higher at other platforms. Yet, because of this, fishing isn't really something that takes place in huge numbers at TigerGaming.
As I mentioned before, I can honestly say that I'm not the most-seasoned of poker players, but I have some experience of cards being dealt to me. Throughout my time playing at TigerGaming's poker room, I didn't experience any sort of fishy business going on.
That could just be the situation that I was in, and I'm almost certain that other players at the poker room have been chased around by other gamers for them to be picked off. It happens at all online poker rooms and is virtually inescapable unless anonymous gaming is in action at every single table. Fortunately, fishing is something that is at the lower end of the spectrum when it comes to TigerGaming.
TigerGaming Poker Review Conclusion
I'm not going to say that TigerGaming's poker room is the best in the world. If it was, more people would be flooding its tables and playing there. That's not me being difficult towards the site, it's just me being a realist. Speaking personally, I enjoyed my time playing there. I prefer poker rooms with less traffic because they tend to run a lot smoother, in general.
There's plenty to like about TigerGaming, too. The game lobby is well thought out and provides you with easy access to various games and tournaments. Meanwhile, the table customisation options are handy for you to feel comfortable with the cards, backgrounds and more. And in addition to that, I like the fact that the site also provides a decent enough selection of buy-in amounts for lesser-experienced players to benefit from.
I don't often use cryptocurrency for depositing at online sites, although it's always nice to see those poker rooms that support it. TigerGaming is one such platform, and while it does provide the possibility of depositing and withdrawing this way, it also has more traditional methods on hand for you as well. I was quite happy to make use of my Visa and had no issues with the transactions taking place.
To add to that, I enjoy the fact that TigerGaming has an instant play version of its poker room, as well as the downloadable software. When you factor mobile poker into this as well, it's clear to see that the poker room is very much providing for all types of its audience.
That doesn't mean that there aren't areas where the poker room can improve. For example, it's lack of FAQ section makes me a little frustrated. It's so much easier to locate information by being able to access one of these with the click of a link. The fact that TigerGaming doesn't have one on hand at the moment is a bit of a let-down.
Additionally, if you're more of a high-stakes player, then it's likely that the TigerGaming site won't be for you. Limits are relatively small in comparison to what you can find at other poker rooms. And to add to that, while you play poker at TigerGaming and ascend up the VIP levels, you don't really get to earn that much in terms of a reward for doing so. This is potentially the most pointless part of the platform.
Overall, it does provide an appealing site for playing poker at, don't get me wrong. It just needs a few tweaks and adjustments here and there to bring it up to the level of some other poker rooms.
TigerGaming Poker FAQ
Is TigerGaming compatible with MAC Computers?
Yes, you're able to download the software or access the poker room in instant play mode from a MAC, just as you can from a PC
If I Want to Play at All TigerGaming's Sites, Do I Need Separate Accounts?
You have the ability to play poker, casino games and place sports bets from one and the same created account.
Do I Have to Create a Poker Alias?
Yes, you need to create one of these once you sign up for an account. This is what shows up as your display name at the poker tables that you visit. You'll then get to select an avatar as well.
Can I Receive the Welcome Offer when Using the Mobile App?
Yes, the mobile app allows you to receive all of the same special offers that the desktop version of TigerGaming Poker provides.
What is the minimum deposit allowed?
In order to play you need to make a minimum deposit of $10 for e-wallets, $20 for credit/debit cards and $100 for wire transfer.
Can I get the welcome bonus with the minimum deposit?
According to the welcome bonus terms and conditions, you need to make a minimum deposit of $50 to get the welcome bonus.
Can I use my credit or debit card to make a deposit?
Available are Visa and Mastercard. Note that credit or debit card deposits require filling out a one-time security form as part of the anti-fraud system.
Is TigerGaming Available Worldwide?
Certain countries are restricted from being able to register and play at TigerGaming, including Australia, South Africa, Egypt and France. The vast majority of the world is covered by the platform, though.
How Many Players Are Able to Access Sit & Go Tournaments at Once?
Sit & Go tournaments can hold between two and 18 players, starting immediately after the required number of players for that tournament is satisfied. There are both Limit and No Limit Hold'em Sit & Go options and play continues until one player holds all of the chips.
Can I Access the TigerGaming Software and Site in Different Languages?
As of the moment, TigerGaming Poker is only available in English.
Can I Receive Promotions from the Poker Platform and Other Sites at TigerGaming?
A: Yes, of course. You can receive promotions relating to the poker room, casino, sportsbook and more as long as you meet the criteria for claiming such.
What Is the Player Pool Strength Like at TigerGaming?
The Chico network is often considered to be somewhat weaker than the average in terms of its player pool strength. This could be due to much larger networks, like PokerStars and PartyPoker, standing out to a larger portion of gamers.
How Long Does It Take to Receive Replies from Customer Support Through Email?
Responses from the customer support team are usually quite swift. You should never have to wait longer than 24 hours (a maximum of 48 hours) to receive a reply via this method of contact.
About The Author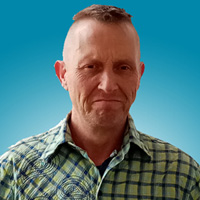 Contact Me
Hi, I am the Chief Editor of top10pokersites.net, this site is dedicated to all thing poker. I have been working around the poker industry for the last 15 years, with different brands. The main purpose of this site is to keep you uptodate with the industry and offer you the best deals around.