The Best International Poker Tournaments To Signup To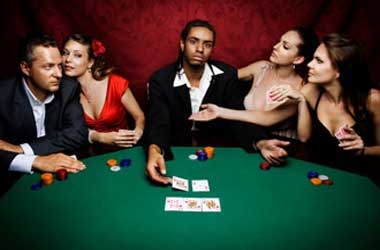 When it comes to popularity, no casino game can beat slots. However, as the most famous card game, poker comes as a close second.
Whether it's a quick online game or an intense one in a land-based casino, poker attracts millions of amateur and seasoned players.
Nowadays, poker enthusiasts can choose between different variants of the classic game — the five-card stud, the seven-card stud, Texas Hold'em and Omaha, to name a few. Each one has its own rules, but what makes them all attractive is the range of strategies players can use to boost their odds of winning.
Still, it is impossible to compare online or mobile poker with real poker tournaments in stakes and prize money. Poker championships played worldwide are known for their high stakes and millions of dollars in prizes — after all, it is a multi-billion-dollar industry.
But, before we find out which tournaments attract the best poker players of all time, let's see what makes these events so big.
Why These Poker Tournaments Are So Significant
While there are hundreds, or maybe even thousands of poker tournaments played throughout the world, not all of them have gained international fame. Here are a few reasons why the poker events I'll mention are so unique:
Location — The biggest poker events usually take place in world-class casinos. Thanks to their distinct style and top-quality entertainment, these events attract both players and spectators.
Number of participants — Depending on the tournament size and the number of levels, thousands of people can partake in poker games and have the time of their lives.
Prize pool — These events are known for their immense prize pools and jaw-dropping wins. The winner of a tournament can take home millions of dollars.
Difficulty level — If you want to have any chance of reaching the finals, let alone winning the tournament, you need to be a pro. These tournaments are won by people with years of experience playing poker, with exceptional strategies and impenetrable poker faces.
Ultimate List of the Biggest Poker Tournaments in the World
World Series of Poker (WSOP)
Without a shadow of a doubt, WSOP is the biggest and most popular poker tournament played in multiple locations.
With tens of thousands of eager-to-win poker players, WSOP which celebrated its 50th Anniversary in 2019 is the most prestigious event whose winner is crowned the Poker Champion of the World.
The first WSOP was held in 1970 when Benny Binion invited seven poker players to the Horseshoe Casino for a tournament, and since then, it has been a tradition. Since 2004, the event has been sponsored by Caesars Entertainment.
Currently, the WSOP has 101 events, all featuring different poker variants. Still, the game played the most is, of course, Texas Hold'em. To participate, every player needs to pay the $10,000 buy-in. Depending on the number of participants, the prize pool will grow accordingly.
Apart from the best-known WSOP Las Vegas, the following WSOP tournaments also take place worldwide:
WSOP Online
WSOP US Circuit
WSOP International Circuit
WSOP European Circuit
World Championship of Online Poker (WCOOP)
Sponsored by PokerStars, this online poker tournament was established in 2002 to recreate the WSOP event in an online environment.
Every September, players access the PokerStars website and participate in a variety of poker games.
Just like WSOP, the WCOOP also has several events based on the poker variants played at the tournament. It's important to note that every event has a diverse buy-in and prize pool determined by the game.
Among others, the WCOOP features the following poker types:
Limit/Pot Limit/No-Limit Texas Hold'em
Razz
Omaha Hi/Lo
Seven Card Stud
H.O.R.S.E.
5 Card Draw
In 2005, the fifteen WCOOP tournaments generated a staggering $12,783,900 in prize money, making it the most prominent online poker event ever. In 2018, 2,044 players participated in the main WCOOP event, where the winner took home $1,352,967,97.
Triton Poker — Triton Super High Roller Series
Just like WSOP hosts events in different parts of the world, the Triton Super High Roller Series happens every year, in another place each time.
Triton Poker was established in 2015 by Dato Richard Yong, a Malaysian poker enthusiast and businessman.
Since then, the events have been held in Parañaque, Manila, Budva, Macau, Jeju, Sotchi and London. The name itself suggests that these events are reserved for high rollers and people with experience. Moreover, the buy-in for the 2019 Triton Poker was $25,000, with a prize pool of $65,660,000. The lucky winner(s) split the prize of $37,339,144, making it the #1 poker tournament in terms of the first-place award.
So, if you believe this might be too much for you, you can still visit the event and watch as some of the best poker players partake in outstanding games.
WSOP Big One for One Drop
The Big One for One Drop is one of the largest events hosted by the WSOP since 2012. With a buy-in of $1,000,000, this No-Limit Texas Hold'em tournament is the highest buy-in poker event in history.
It's also known for its charitable donations where $/€111,111 from each player's buy-in gets donated to the One Drop Foundation — a non-profit organization focusing on water initiatives. In 2018, 27 players participated in the event, creating a prize pool of $24,840,000, where $80,000 was taken from each buy-in. That year, the One Drop Foundation received a donation of $2,160,000!
World Poker Tour Championships
The word "Tour" suggests a series of events happening throughout the year. Poker tournaments organized under this name are held in various countries, allowing all poker enthusiasts to participate in some great poker action.
The WPT events are televised and broadcast internationally, with millions of viewers. Depending on the poker variant, the buy-in for these events ranges from $3,500 to $25,000. What also makes this tournament loved by poker players is the hefty prize pool with the ultimate award exceeding $2,000,000. In 2008, the WTP began organizing a series of events for women, with the buy-in going from $300 to $1,500, where the winner gets more than $500,000 in prize money.
Once all the events have passed, the last one is the WPT Championships, where the best poker players in the world have a chance to demonstrate their experience and power.
As you can see, there is an abundance of prominent poker tournaments that provide their participants and audiences with world-class games. If you don't have the confidence to put your skills to the test, you can play poker online and acquire more knowledge and experience. Once you're more confident in your game, you can think about partaking in one of these events.