Poker Movies To Entertain US Players During COVID 19 Lockdown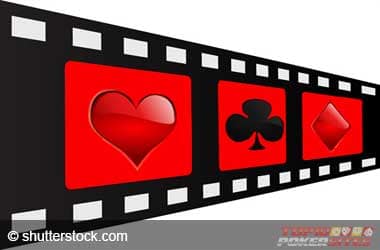 The U.S casino industry has shut down and all of the scheduled land based live poker tournaments have been cancelled and there is no indication as to when the live poker scene will return to normal due to COVID-19 concerns.
The global live poker market is witnessing a similar situation but poker players in most countries have the option to play online poker.
U.S poker players do not have such an option as online poker is currently legal in just four states. However, to keep yourself entertained, you can turn to some exciting poker content and watch poker and gambling related films available on streaming platforms such as Amazon Prime and Netflix.
U.S Poker Players Can Entertain Themselves With These Top 3 Poker Movies
Here are three poker and gambling related movies you can stream and get past the inevitable boredom you are probably feeling right now because you're stuck at home.
# Rounders (1998)
When it comes to poker movies, Rounders probably makes many lists including some of our previous movies to watch.
The 1988 American drama film, directed by John Dahl, features the world of underground high-stakes poker, and follows the story of two friends (Matt Damon and Edward Norton) who traveled from city to city to play high-stakes poker in a bid to pay off a massive debt.
During its initial release, Rounders was not a big hit when it was released. However during the poker boom in the early 2000s, the film rose to fame and quickly became a cult hit. Rounders is currently available on Netflix.
# 7 Days To Vegas (2019)
Directed by Eric Balfour and co-written by World Poker Tour commentator Vincent Van Patten, 7 Days to Vegas takes us on a fun and exciting journey into the world of extreme prop bets.
Prepare to explode with laughter as one man takes on a crazy seven-figure prop bet that he can walk from Los Angeles to Las Vegas in just seven days, wearing a suit.

His journey is made even more colorful by a hilarious cast of characters, as well as cameos from popular actors. 7 Days To Vegas is on Amazon Prime.
# Mississippi Grind (2015)
This 2015 American drama film directed by Anna Boden and Ryan Fleck.
The film tells the story of a struggling gambler (Ben Mendelson) who partners with a charming, young poker player (Ryan Reynolds) on a road adventure to New Orleans, filled with gambling sessions, bar hangouts, and simply living in the moment but striving to turn things around.
On their way to a legendary high stakes poker game in the city, they managed to not only build a bankroll, but also forge a remarkably strong bond between them. Mississippi Grind is available on Netflix.