Is Online poker legal in South Dakota – Poker Laws in South Dakota
From gambling saloons to Wild Bill stories, South Dakota has a rich and intriguing gambling history. Nevertheless, its modern law books don't cover many gambling activities. Besides staples like the lottery and bingo, Mount Rushmore State's land-based gaming legislature allows horse racing, charitable gaming, and retail and tribal casinos.
SD's online gaming options are even more limited. Sports betting is legal, but bettors can only access it in some land-based casinos, and iGaming legalization has never even been on the agenda.
Luckily, offshore-based poker sites offer a viable alternative. They're packed with enticing games and bonuses and available to SD players. If they sound intriguing, the following article provides more information about them and their role in South Dakota's gaming landscape.
Is Online Gambling Legal in South Dakota?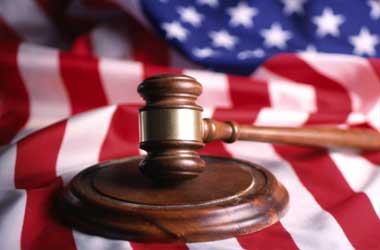 South Dakota's gambling history goes back to the time of the Old West. After General Custer found gold in the Black Hills in the 1870s, the region became the epicenter of the Gold Rush. Americans from all over the country flocked to Mount Rushmore State in search of riches, and their favorite pastime was gambling.
There were no specific laws in place at the time. Real money table games in bars and saloons were commonplace, and stories such as Wild Bill's murder during a poker game were a dime a dozen. Eventually, these features became the foundation for South Dakota's thriving gambling tourism.
Unfortunately, much of that freedom went out of the window once South Dakota officially became a state. The authorities outlawed all forms of gambling in 1905. Reintroductions were few and far between:
Pari-mutuel wagering entered the lawbooks in 1933.
Limited-stake gaming in Deadwood casinos became legal in 1989.
The first Native American casino opened in 1990.
A constitutional amendment legalized sports betting in 2021.
As you can see, the state never pursued any online gambling-friendly bills. The only law that addresses this category defines "internet gambling" as a felony offense. It reads: "No person engaged in a gambling business may use the internet or an interactive computer to bet or wager."
Poker Laws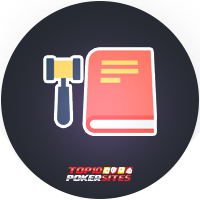 While poker has deep roots in Coyote State's history, its laws have never separated it from other casino games.
For a better understanding, here's a look at the land-based and online poker scene in South Dakota.
Online Poker
As mentioned, South Dakota never expressed any interest in online gaming, including online poker. Even the sports betting laws, which the state enacted in 2021, do not extend to the internet. They've only let SD residents bet on sports while physically present at the location that provides this type of service.
Online gaming supporters attempted to expand the market in February 2022. Following online sports betting legalization in neighboring states like Wyoming or Montana, the lawmakers proposed a bill that would have legalized mobile sports betting. However, the House State Affairs Committee rejected the ballot proposal unanimously.
This hostility toward internet gaming leaves SD online poker fans with few choices. Like many others, the state licenses a few sweepstakes and social casinos that host modified poker variations online. Nevertheless, these games lack many traditional poker elements, including real money wagering.
As a result, numerous South Dakotans pursue their passion at offshore poker rooms that accept US players. The allure is easy to understand. These sites run regular freebies, knockouts, and bounties and offer bonuses worth up to $6,000. What's more, they're simple to join and available on various mobile devices. You can check the top list on this page and see for yourself.
Regarding legal risks, you should know these platforms aren't subject to the SD prohibitions because they're registered and licensed in foreign countries. However, you can consult with a lawyer or another legal professional before you make any final decisions.
Land-Based Poker
In contrast to online poker, South Dakota's land-based poker landscape is a thriving industry. The legendary gambling saloons' popularity prompted authorities to legalize the activity as early as 1989. Numerous locations sprouted in and around the Deadwood area over the span of a decade.
The laws that permitted the construction of these places let them host all traditional casino games, from blackjack to poker, so most featured live poker from their launch day. Still, they were designed to mimic the gambling saloons that were popular during the Gold Rush era, which means few of them had space to open dedicated poker rooms.
Tribal casinos joined the mix in the 1990s. Unlike commercial Deadwood casinos, these establishments launched thanks to IGRA — a law that allowed all federally recognized tribes within the US to regulate gambling activity on their land. Seven tribes signed contracts with the state to open brick-and-mortar gaming venues in Deadwood. Twelve of them currently offer services to SD residents and visitors, though not every one features live poker games.
Home Poker
South Dakota never passed any social or private gaming laws, including poker. Since its official gaming legislation states that all gambling is illegal, save for exceptions introduced by listed bills, we can infer that this category is not permitted within state borders. Land-based commercial and tribal casinos are the only places SD residents and visitors can play poker with friends in this state.
What Forms of Gambling Are Legal in South Dakota?
The previous sections give a mini overview of South Dakota's gambling culture. However, the following list may be more helpful if you're looking for a specific activity. It comprises a brief description of all
SD legal forms of gambling
.
Land-based casino gambling
South Dakota enjoyed a flourishing land-based casino gaming scene for most of its history. However, the activity was officially legalized through the 1989 limited-stakes retail gaming act and 1988 IGRA. Today, Mount Rushmore State boasts over 30 brick-and-mortar gambling locations, including commercial and tribal casinos. With 25,000+ square feet in size and over 300 slots and table games, Gold Dust Casino and Hotel and Silverado Franklin Hotel and Casino are the biggest in the state.
Horse racing
This was the first gambling activity South Dakota reinstated after the big constitutional ban of 1905. Pari-mutuel betting became legal in the 1930s, and off-track betting a few decades later. Nowadays, Coyote State has two race tracks — Brown County Fairgrounds in Aberdeen and Stanley County Fairgrounds in Fort Pierre. It also offers off-track betting at Triple Crown Casino and sites like TVG and TwinSpires.
Sports betting
Deadwood casinos proposed a bill to legalize sports betting shortly after the Supreme Court annulled PASPA in 2018. The South Dakota authorities officially legalized the activity in September 2021. However, this law never permitted mobile betting like in many other states. It only allowed placing bets while you're physically located at the gaming establishment offering this service. Dakota Sioux Casino, Gold Dust Casino and Hotel, and Cadillac Jack's Gaming Resort are some venues with sports betting on their menus.
Daily fantasy sports
South Dakota legislation makes no mention of DFS, so the category falls in the legal gray zone in the state. Nevertheless, the SD Attorney General explained he wouldn't "seek felony indictments" for someone engaging in this gaming type because there's no clear "directive from our state legislature." So, popular sites such as DraftKings and FanDuel offer their services in South Dakota.
Lottery
The Mount Rushmore state lottery was approved in 1986 and launched in 1989. It became part of the Multi-State Lottery Association, offering slews of cross-state lotto games shortly after. Following some debate regarding their legality, the lawmakers also let licensed land-based gaming locations host video lottery terminals. Some of the most prominent venues with these machines include Triple Crown Casino, Stateline Casino & Cigarette Outlet, Red Eye Bar & Casino, and so on.
Charitable gaming
South Dakota statutes allow "qualified charitable organizations" to offer bingo and lottery games within the state as long as they run them to raise funds for charitable causes. These organizations don't need a license to host the games, but they must notify the county or municipality where they'll be held in written form 30 days in advance. The maximum prize they can offer is $2,000.
Why Should We Play Online Poker?
If you're still in two minds about playing on
South Dakota poker sites
we've recommended, learning about their benefits might help. Check out the list below and discover why these platforms are so popular nationwide.
Availability — South Dakota might have a fair share of land-based casinos, but none are right in front of your door. You have to find time in your schedule to get ready, drive to the location, and, sometimes, even stay at a hotel nearby to play at these venues. No offshore gaming site will give this much trouble. You can join it and enjoy all its offerings from the comfort of your couch.
Affordability — SD state-licensed casinos' high taxes and utility expenses force them to increase their rakes, food and drink prices, and other charges. Offshore gaming platforms aren't subject to such costs, so they're affordable for players of various budgets.
Game selection — Because they're not limited by space or SD regulations, offshore sites boast more game options than their land-based counterparts. If you check our top South Dakota casino list, you'll find more than popular Texas Hold'em and Omaha variants. They host a number of Stud and Draw, famous video poker titles like Deuces Wild or Jacks or Better, and multiple tournament formats.
Competitive play — Deadwood casinos might be enticing, but they offer fewer tables and less competitive games than most poker sites you'll find online. Our top poker rooms welcome millions of players from around the globe, feature multiple tournaments with hundreds of participants, and have both fast-fold and regular poker tables. You're bound to have fun whether you're a traditionalist or an adventurer.
Promotional venue — Because they serve a more extensive and diversified pool of players, offshore gaming sites have better promotions. Visit one of the platforms we recommend, and you'll find welcome bonus packages worth up to $6,000, weekly cashback and reloads, hefty bad beat jackpots, multi-use referrals, and more.
Recent South Dakota Poker Law Changes
Despite its legendary gambling stories,
South Dakota was never fond of expansions
. Most of its current gambling laws date from a few decades ago. Poker legislation isn't an exception. As far as poker is concerned,
the last update Coyote State authorities made was the legalization of limited-stakes retail gaming in 1989
.
Future of Poker in South Dakota
South Dakota
has yet to make attempts at legalizing online poker.
In fact, it's one of the rare US states whose legislation features an explicit internet gaming prohibition. The lawmakers reiterated this stance when they rejected a mobile sports betting bill in 2021. Needless to say,
this isn't a welcoming environment for the launch of an iGaming market
, so we don't expect any drastic changes in the near future.
Other Resources
Final Thoughts
While South Dakota has an unparalleled gambling legacy in the US, its gambling landscape has mellowed after the constitution. Legal gaming options are limited to the state lottery, a few racing tracks, and land-based casinos. The state never legalized online gambling, and there are no online state-licensed poker rooms outside sweepstakes and social sites. Fortunately, plenty of offshore gaming platforms accept players from SD. If you're willing to give them a try, check the top list above.
FAQ
Is online poker legal in South Dakota?
South Dakota gambling legislation includes a stipulation that outlaws all online gaming. While there's no mention of poker by name, we can assume that the law also applies to this game as well.
Can I play live poker games in South Dakota?
Definitely. In 1989, South Dakota legalized all live table games, including poker. You can play them in most land-based commercial and tribal casinos in Deadwood.
What's South Dakota's legal gambling age?
South Dakota law requires you to be at least 21 to play in commercial and tribal casinos or video lottery terminals. Nevertheless, 18-year-olds are permitted to wager on horses and play lottery games.
Does South Dakota allow home poker games?
South Dakota has strict laws regarding gaming, with only a few specific categories allowed by official amendments. These exceptions do not mention social or private gaming, so we can conclude it's illegal to play table games like poker at home.
Is it legal to bet on sports in South Dakota?
Yes, it is. South Dakota passed a sports betting legislation at the end of 2021. The law authorized land-based casinos to offer apps guests can use to wager on sports. However, they're only functional while the customer is physically located on the casino's premises.