Is Online poker legal in Hawaii – Poker Laws in Hawaii
Hawaii is known for its breathtaking nature, soaring volcanoes, and crystal-clear waters. While many consider it heaven on Earth, gambling lovers don't share the same sentiments for one reason — all gambling forms are strictly prohibited.
Besides Utah, Hawaii is the US state with the strictest gambling laws. Despite being one of the most prominent tourist destinations, the Aloha State has no land-based casinos, sports betting bars, or other gambling facilities, like poker rooms.
However, the lack of a legal poker scene has made it possible for offshore operators to provide Hawaiians with various poker opportunities.
The following article will introduce and explain the current gambling legislation in Hawaii.

Is Online Gambling Legal in Hawaii?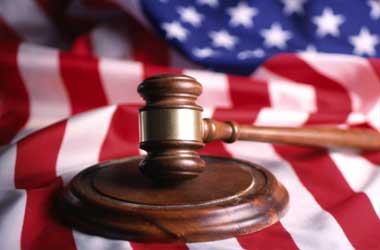 The
Hawaii Penal Code, Division 5, Title 37, §712-1220
offers quite a broad definition of gambling:
A person engages in gambling if he stakes or risks something of value upon the outcome of a contest of chance or a future contingent event not under his control or influence, upon an agreement or understanding that he or someone else will receive something of value in the event of a certain outcome.
The Code also eliminates the possibility of considering poker a game of skill by describing a contest of chance as any contest, game, gaming scheme, or gaming device in which the outcome depends in a material degree upon an element of chance, notwithstanding that skill of the contestants may also be a factor therein.
As a result, all gambling forms, including online poker, are illegal under the Hawaii Penal Code. The only exception to the law is social gambling. This activity falls under the legal scope as long as:
Participants play on equal terms
The activity happens in a private space
Everyone is of legal age (18 or above)
No one receives other profit by charging entry fees, raking the pot, selling drinks, etc.
No sports betting occurs
Anyone caught red-handed will face the following penalties:
Misdemeanor — Advancing or participating in any gambling activity, possessing a gambling device, possessing gambling records in the second degree, and promoting gambling in the second degree
Class C felony — Promoting gambling in the first degree, promoting gambling aboard ships, and possessing gambling records in the first degree
Surprisingly enough, the Hawaii Penal Code doesn't mention offshore operators or criminalize their activities. As a result, Hawaiian poker enthusiasts can sign up and engage in real-money online gambling without crossing state lines.
Poker Laws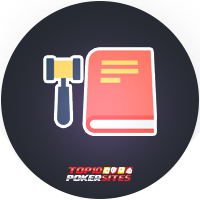 Poker is defined as
a game of chance
under the Hawaii Penal Code, meaning it's illegal unless played
in a social gambling environment
.
However, although generally considered unlawful, certain poker forms are still available to Hawaiians. We'll explain them below.
Online Poker
Although there were several attempts at legalizing online poker, this activity remains illegal in the Aloha State. After the 2011 Black Friday incident, Hawaii legislators entertained the possibility of creating a legal online gambling landscape. Unfortunately, the idea never came to fruition.
In 2017, state Sen. Will Espero introduced SB 677, which would legalize several forms of online gambling, including online poker. The bill explained that tens of thousands of Hawaiians play on unregulated sites without the state's protection.
It also added that these operators generated tens of millions of dollars in revenue, with none of it going toward the state budget. Moreover, the bill would allow the creation of the Hawaii Internet Gaming and Lottery Corporation to oversee all gambling on the island. Regrettably, the bill died in 2017, as it lacked support and interest.
However, although state-owned online poker rooms don't exist, local players can play poker games through offshore operators. The international and licensed platforms offer their products to HI players but don't fall under Hawaiian jurisdiction.
As such, they aren't 100% legal as they don't possess a local license. Nevertheless, no Hawaiians have ever been prosecuted for playing online poker on offshore sites. However, if you join an offshore poker room, make sure that it holds a proper license and creates a fair and safe gambling environment.
Land-Based Poker
Many believe that land-based casinos and poker rooms don't exist in Hawaii because the state joined the Union late and missed the gambling boom that took over the US in the past. While it may be true, the state has also been reluctant to introduce land-based gambling venues, despite numerous attempts.
Home Poker Games
As previously explained, the only legal form of gambling involves social events. The Hawaii Penal Code allows social gambling when several conditions are met, including the legal gambling age, no fees or other charges, and no sports betting.
Participants must have equal chances of winning, while the person organizing the event can't take a rake or any percentage of the pot or profit off any activities other than winning. Lastly, home poker games must be held in a private setting — organizing it at any other venue is punishable by law.
What Forms of Gambling Are Legal in Hawaii?
Hawaiian gambling laws are among the most stringent in the country. As a result, there are
no land-based or tribal casinos, sportsbooks, horse or dog race betting, DFS, and poker rooms
. On top of that, the Aloha State doesn't support
state lottery
or
charitable gambling
.
So, instead of discussing illegal gambling in Hawaii, we'll list the previous attempts at changing the legislation:
2011: Efforts were made to change the gambling landscape and define poker as a game of skill through SB 755. It would have allowed Hawaiians to organize poker tournaments and benefit from the revenues if passed. Moreover, it would have legalized online poker in the state. Unfortunately, the bill failed to get a hearing by the House Finance Committee.
2012: When DOJ issued an opinion on the 1961 Wire Act, stating it referred to sports betting and allowed other online gambling forms, HI lawmakers Agnus McKelvey, Joseph Souike, and Faye P. Hanohano co-sponsored HB 2422, which would establish Hawaiian Internet Lottery and introduce online gambling. Coupled with HB 231, it would let residents aged 18 or above participate in the lottery, casino, and poker gambling. The bill would also allocate the revenues to the education system. Regrettably, this attempt also failed to advance. That same year, Rep. Joseph Souki sponsored HB 2788 to allow the creation of a standalone casino on Waikiki. Unfortunately, the opponents stopped the bill from advancing any further.
2015: Rep. Cindy Evans sponsored HB 91, which would allow departing passengers to play slot machines at airports. The bill failed to gain the necessary support.
2016: Although Hawaii Attorney General Doug Chin considered DFS illegal, a bill that would legalize daily fantasy sports was introduced by state legislators. However, nothing of note occurred, and DFS has remained illegal in HI.
2017: Senator Will Espero introduced SB 677, hoping to legalize online poker in the state. Unfortunately, the bill failed to advance in the state legislature.
Why Should We Play Online Poker?
Online poker comes with many perks. The most obvious one is
convenience
— players can participate in
top-notch cash games and tournaments
on their computers or mobile devices. Online poker sites feature
24/7 action
, letting you enjoy your favorite games and
win real money prizes
. In addition, online poker rooms offer diverse game collections, meaning you can find various titles and variants on the same site, such as
Texas Hold'em, Omaha Hi/Lo, Five-Card Draw, Caribbean Stud, Razz, and Seven-Card Stud.
Lastly, online poker sites reward members with generous bonuses and ongoing deals that let you explore the gaming library and test your skills.
Recent Hawaii Poker Law Changes
Unfortunately, there haven't been many developments since the
2017 attempt to legalize online poker
. According to SB 677, thousands of HI residents play online poker
on offshore sites
, contributing to the development of unregulated iGaming. On top of that, the state
loses millions of dollars to these operators and has no benefits from their revenue
. If legalized, online poker could significantly improve the Hawaiian economy. Unfortunately, all attempts have failed so far.
Future of Poker in Hawaii
Although all efforts at creating a legal online gambling landscape have been futile, many lawmakers are
still fighting to change the legislation
.
Even though Hawaii has a long road ahead, the future of online poker might not be as bleak as you think. There's hope as long as people are willing to establish a legit online poker scene.
Other Resources
Final Thoughts
Despite not having state-licensed online poker sites, Hawaii doesn't prohibit its residents from playing online poker at offshore websites. Players can enjoy cash games and tournaments from the comfort of their homes and win real money prizes. So, if you're ready to test your skills, choose a reliable online poker platform, sign up, and kick-start the adventure.
FAQ
Is poker legal in Hawaii?
Hawaii criminalizes all gambling activities, including poker. The only exception is social gambling, where players play on equal terms, are of legal age, and do not receive anything of value. Moreover, social gambling must be held in private places.
What forms of gambling are legal in Hawaii?
Simply put — none. Hawaii doesn't allow any gambling forms, including online and land-based casinos, sports betting, horse racing, and DFS. State lottery and tribal casinos are also non-existent. Social gambling is the only legal activity of this kind in the state.
Where can I play online poker in Hawaii?
Since state-owned online poker platforms are illegal, Hawaiians can play online poker on offshore sites. Currently, no laws prohibit international operators from offering their products to Hawaii residents.
Can I play land-based poker in Hawaii?
You can organize home poker games or participate in them, as that's the only legal form of gambling in the state. You won't find any land-based or online casinos offering poker to Hawaiians.