Legal Online Poker in Hawaii
Hawaii might be called "heaven on Earth" for many reasons, but gambling isn't one of them. Besides Utah, the Aloha State has the strictest laws that prohibit all gambling forms — from land-based casinos and horse race betting to state lottery and online gambling.
All past attempts at introducing a legal gambling landscape were futile. However, that doesn't mean Hawaiians can't enjoy online poker. The unregulated iGaming market became profitable for offshore operators that cater to HI and offer high-quality cash games and tournaments.
The following article will address the legality of online poker in Hawaii and explain how you can play your favorite games online.

Is Online Poker Legal in Hawaii?
The Aloha State has always been vocal about its anti-gambling laws and regulations. Although royalty and wealthy landowners enjoyed horse racing in the late 1800s and early 1900s,
all betting activities remained outlawed
. During the 1940s and 1950s, there were several attempts at
reviving horse racing
, but they all fell through.
The Hawaiian anti-gambling regulation heavily relies on the 1961 Wire Act, which prohibited using wire communications to place sports betting wagers. Initially, lawmakers believed the Wire Act referred to all online gambling forms, but the 2011 DOJ opinion on the Act concluded that the prohibitions were limited to sports betting wagers.
That same year, SB 755 was introduced to change the poker landscape, allowing the state to organize tournaments and establish online poker platforms. Unfortunately, the bill failed to advance and garner the necessary support.
Several other attempts, including the 2012 HB 2422 and the 2017 SB 677, would have legalized online gambling and poker in the state. Unfortunately, they died without gaining much traction.
In 2019, DOJ reversed its Wire Act interpretation, stating it encompassed all gambling forms. This move only strengthened the Hawaiian anti-gambling stance. As a result, no online poker rooms operate in the state.
However, the Hawaii Penal Code, which criminalizes all gambling forms except for social gambling, doesn't mention online gambling explicitly. This allows people to interpret the law differently and partake in online gambling activities. At the same time, offshore operators cater to Hawaiians freely and offer fantastic poker opportunities.
Poker Laws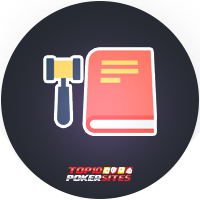 Since only social gambling is legal in Hawaii, residents must adhere to specific rules outlined in the Code. If you want to learn more about the regulations, check out the following links:
Best Legal Poker Rooms in Hawaii
Now that we've explained the state's stance on online gambling, we should introduce the best ways to enjoy poker in Hawaii. Below, you can read more about online and land-based poker opportunities in the Aloha State.
Legal Online Poker in Hawaii
Since Hawaiian legislation hasn't legalized online poker, your options are limited to offshore online poker sites. Fortunately, many legit and trustworthy international operators offer their services and products to passionate Hawaiian players.
These platforms don't fall under HI jurisdiction, meaning they are free to offer various cash games, real-money tournaments, and bonuses to Hawaiians. Ensure the site you choose holds proper licensing and operates in a safe and fair gambling environment.
My list of the best US poker sites which I consider to be the best rooms to play in 2023:
100% Legal & Licensed Verified Bonus Mobile Friendly Advertiser Disclosure. Must be +18 to participate.
Rank
Poker Rooms
Bonus
Review...
1.

Bonus

100% up to $1000

(T&C apply. 18+)

Features

100% First deposit bonus
Promo Code: NEWBOL
Banking through cryptocurrencies
Top 3 in US player traffic

Payout Speed

1-3 days

Licensed by

2.

Bonus

100% upto $3000

(T&C apply. 18+)

Features

Increased Poker Crypto Bonus $1500
Exclusively for US players
Many Payment Options
Rich Player Traffic

Payout Speed

1-3 days

Licensed by

3.

Bonus

200% upto $1000 Welcome Bonus

(T&C apply. 18+)

Features

Recreational Player Traffic
Get a 200% Match on Your Initial Deposit
Wide Tournament Selection
High-Quality Games

Payout Speed

1 - 5 days

Licensed by

4.

Bonus

200% upto $1000 Welcome Bonus

(T&C apply. 18+)

Features

200% up to $1000 poker bonus
Bonus code: 1000JUICY
High-quality software
Competitive poker tournaments

Payout Speed

1 - 6 days

Licensed by

5.

Bonus

100% upto $1000

(T&C apply. 18+)

Features

VIP Loyalty Program
Weekly Progressive Jackpot
Reliable Customer Support
US-Friendly

Payout Speed

1-3 days

Licensed by

6.

Bonus

100% up to $500

(T&C apply. 18+)

Features

Guaranteed Tournaments
Quick, secure payouts

Payout Speed

1-3 days

Licensed by

7.

Bonus

100% upto $1000 Welcome Bonus

(T&C apply. 18+)

Features

Rich Player Traffic
Special Promotions
Get Free $1,000
US-Friendly

Payout Speed

2 - 5 days

Licensed by

8.

Bonus

100% upto $1000

(T&C apply. 18+)

Features

Up to $1000 Sign Up Bonus
Promo Code: NEWSB
Highly Responsive Customer Support
Easy-To-Orient
Soft Competition

Payout Speed

1-3 days

Licensed by
Legal Land-Based Poker in Hawaii
Despite several failed efforts to introduce them to the island, Hawaii has no land-based casinos. The only legal land-based gambling form is social gambling. However, participants must respect the terms before engaging in such activities.
First, poker games must be held in private places, and all players must be 18 or older. Participants must also have equal chances of winning, while the person organizing the event can't charge entry fees, take a rake, or profit off anything other than the winnings. Lastly, sports betting is strictly prohibited.
If you follow these rules, you can enjoy a fun and hopefully rewarding poker night with your friends.
How to Register at a Legal Online Poker Site in Hawaii
You'll need to set up an account if you're ready to test your poker skills and partake in online tournaments and cash games on offshore sites. Here's how:
Choose A Poker Room
Check out our top choices catering to Hawaiians, explore what each offers, and follow the link to load the site.
Signup
Once there, find the Join button, fill out the form with the required information, and complete the registration.
You might need to verify your profile before accessing the platform. Simply follow the link you received via email to complete the action.
Deposit & Play
Load the Cashier, select the option to deposit, and pick your preferred payment method. Insert the desired amount and the necessary details to complete the transaction.
Once the deposit has been credited to your account, collect the sign-up bonus, load the game lobby, find your favorite poker game, and press Play.
Land-Based Casinos With Live Poker
Unfortunately, as previously explained, Hawaii has
no land-based casinos or poker rooms
. Social gambling held at private residencies is the only solution for those looking for some poker action.
Other Resources
Final Thoughts
Hawaii isn't the best place for gamblers, especially poker fans. Despite previous efforts to do so, the state is still reluctant to embrace the benefits of creating a legal gambling market. However, players can still enjoy real-money poker games through offshore operators.
We'll keep you updated with the latest news should Hawaii decide to change its laws.

FAQ
Is online poker legal in Hawaii?
No, online poker and all other forms of gambling are illegal in Hawaii. HI laws only allow social gambling events organized at private residencies. However, Hawaiian legislation doesn't criminalize offshore sites, meaning locals can play cash games and participate in tournaments.
What poker sites are legal in Hawaii?
Since the state hasn't legalized online gambling, no licensed online poker rooms exist in Hawaii. However, players can still access international sites, sign up, and play poker games for real money.
Are home poker games legal in Hawaii?
Yes, home poker games are legal, provided the organizers respect several rules, like creating equal inning options, not charging fees or raking the pot, etc. Moreover, participants must be at least 18 years old, and the event must be held in a private residence.
Is Hawaii going to legalize online poker?
From where it currently stands, it's unlikely Hawaiian legislators will legalize online poker. However, there have been many attempts at creating a legal iGaming market, and we hope one will succeed in the future.