888poker Review and Welcome Bonus – Must Read before you play
Start your poker gameplay off the right way by joining the second largest and most popular poker room in the world and experiencing its thrilling tournaments, exciting cash games, appealing promotions and well-designed game lobby.
New players only, Deposit bonus equals 100% of your first deposit, T&C's apply BeGambleAware
It's little wonder that the 888poker brand exists as one of the top platforms around the world today. After all, you only need to look at how long its been providing online poker games to realise this.
Being interested in more than just poker gameplay, I was already aware of the fact that the 888poker site is owned by 888 Holdings. That's mainly due to the fact that I've also participated in some of the 888casino games before. The company is also responsible for a sports betting platform at the same time. It's of little surprise to me that each of the company's platforms have succeeded in their own way with the gambling market.
The poker room has been operational since 2002, and since that time, it has regularly found itself at the top of the online poker rankings. Its ability to consistently deliver high-quality poker games and tournaments will always be something that I appreciate.
Pros
Great selection of payment methods supported
Strong VIP program
Mobile compatible
Great choice of tournaments
Well-organised lobby
Appealing no-deposit bonus
Helpful strategies and user guides
Misses
Lengthy software installation
No live chat or telephone support options
Needs a bigger selection of promotions
Long withdrawal time periods
Is 888poker Legit?
The first thing that I always check for when I'm signing up to a new poker room, is whether or not it holds a legitimate place in the gambling market. There's little good that comes from an unlicensed online poker room, I've found.
I was happy to find that 888poker holds more than one gambling licence though, which not only ensures fair gameplay takes place, but that your money is safe and secure there. The details behind the licences that it holds can be found at the bottom of the website, with information clearly relating to a licence from the UK Gambling Commission (#39028) and another from the Government of Gibraltar (#022 and #039).
It is with the platform holding these licences, as well as a third from the Malta Gaming Authority (#MGA/B2C/543/2018), that you can expect to be playing in a safe environment. Not only that, but 888poker also promotes GamStop, GAMCare and has been accredited by eCOGRA.
Will I Be Able To Play 888poker In The US?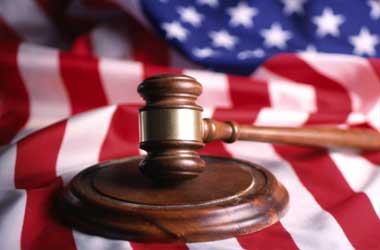 To add to that, 888poker exists as one of the few online poker rooms to cater to the US market. At least, the ones that have made online poker a legal activity. That being said, the poker room isn't active in all of those locations. Instead, it has an official 888poker site for residents of New Jersey. Outside of that state, you won't be able to access the 888poker brand.
There is the possibility for 888poker to extend its reach into other US states in the future, and I managed to find out that this is something that the brand has been looking at doing for some time now anyway.
While it's true that there is a small group of poker rooms providing their services to the US market, 888poker does bring something different to the table in comparison. It is because of these differences that it has managed to stand out as one of the prime locations for US players to join and access their favourite versions of poker.
888poker Software & Games
When I first visited the 888poker lobby, I was actually quite impressed with how everything is designed. You're able to easily access the games and tournaments that you want to enter, and each type of poker has its own category for you to navigate to. Therefore, if you're like me and you enjoy playing Hold'em poker over anything else, you're able to view all Hold'em tables in one area.
Speaking of the poker games, alongside the Hold'em offerings, 888poker also provides you with four other categories to browse through. These are Omaha, Stud, Sit & Go and Tournaments. I like the fact that you can add your favourites into one area too. Speaking of myself, I like to be able to go back to the games that I enjoy swiftly, so the "My Favourites" area is useful for this. Plus, there are two additional sections for Snap Poker and Blast Poker.
Beginners at 888poker can also access the area specifically for them, which simplifies things a lot. Rather than a massive list of the different games and tables, newcomers can browse through nine different tables, separated into three sections – Cash Game, Sit & Go and Tournament.
888poker Game Limits
| | | |
| --- | --- | --- |
| 888poker Game Type | Minimum Stakes | Maximum Stakes |
| No-Limit Hold'em | $0.01/$0.02 | $500/$1,000 |
| Fixed-Limited Hold'em | $0.02/$0.04 | $50/$100 |
| Omaha (All Variations) | $0.01/$0.02 | $50/$100 |
| Stud | $0.02/$0.04 | $30/$60 |
I was impressed by the area for beginners, featuring a simplified layout of three types of games at nine tables.
As far as the variation of each of its different games is concerned, the 888poker lobby has a good choice within each category. For example, No-Limit Hold'em provides games with stakes ranging from between $0.01/$0.02 and up to $500/$1,000. Most of the action taking place at the poker room is on Hold'em games, with the vast majority of this action being on low and micro stakes games.
Comparing this with fixed-limit games, you'll find that most of the action takes place at $0.02/$0.04 micros. This is despite the fact that the available stakes go up to $50/$100.
The image above shows you'll always be able to see the usernames and balance of everyone you're playing against at 888poker.
Turning my attention to the Omaha offerings, it looks as though 888poker provides multiple formats, but there aren't really enough players interested in such that the tables never get overly busy. While it may be true that you can play just about all of the Omaha games (Pot-Limit Omaha, NL Omaha, FL Omaha, FL Omaha Hi/Lo and PL Omaha Hi/Lo) with classic stakes from $0.01/$0.02 to $50/$100, it's actually quite the fact that only the micro and low stakes PL and PL Omaha Hi/Lo tables seem to see any action from players at 888poker.
As far as the Stud poker games go, it's nice to see Seven-Card Stud and Stud Hi/Lo options on hand there. However, these tables aren't very often utilised for anything more than infrequent heads-up offerings, with stakes between $0.02/$0.04 and upwards to $30/$60. Something of note though, is that the players who do access this lobby for Stud gameplay don't usually go for the lower stakes tables.
I'm also a fan of the fact that you have plenty of customisation options when it comes to the tables. Granted, this has no real effect on the overall gameplay, but it does allow you to make things a little bit more personalised. A variety of backgrounds, deck styles and card faces can be chosen from and you're able to adjust the card format between Tilt and Flat.
Was I Able to Play Anonymously at 888poker?
It's become quite important for some people, myself included, to access an online poker room that promotes anonymous gameplay. This is not true of the entire selection of games at 888poker, although you will have the option to participate in such games.
This is where the SNAP offerings come into play, and this section of the lobby provides Pot-Limit Omaha and No-Limit Hold'em options for you to participate in. My opinion of the SNAP games falls in line with what I've heard from a few other 888poker gamers – they're quite easy to access and play through. If you're a player who lives outside of the United States, then these games are easily some of the best anonymous poker options available online. However, it can be said that they're not really anonymous games – it just sends you elsewhere after you fold, and that's a quite random table that you'll end up at.
Tip 1: Having played the SNAP poker options that this brand provides, I'd like to say that I know a bit about it.
Granted, I'm no professional, but I do enjoy playing the quick-fold offering a lot. Now, some of you may already have your own strategy in place, and that's fine. Maybe you can just insert one or two additions or tweaks to your existing method.
Why not proceed with increasing blind steals? In general, you'll find that most players aren't really paying much attention to your own personal tendencies in SNAP mode, so you can take advantage of late-position blind steals.
Additionally, I'd recommend keeping in mind that most players of SNAP poker make basic plays, rather than anything advanced. It's pretty much anonymous play (without 100% being that), but trying to insert any kind of higher thinking into such games when you're not aware of the previous gameplay of other people at the table is taxing.
One other thing to remember, is that anyone choosing to remain active in a hand has to be there for something. Stay aware of all the callers behind you, because if they're acting behind you, chances are that they have a decent enough hand to instantly fold.
SNAP games are also one of the most-exciting variations of poker, I've found. Simply put, whenever you fold at one table, you're instantly taken to another table filled with other players who have also just folded in a game. And then it starts over again. It's like a quick-play offering for poker fans who don't really like waiting around while the remainder of a game plays out after they've folded.
My Non-Anonymous Gaming Experience
While it's true that I enjoy playing at anonymous tables, these aren't quite as abundant at 888poker as the non-anonymous offerings. So, I also experienced the standard poker tables as well.
Did I have any issues with this? Not at all. Of course, it's probably quite true that all online poker platforms are going to find themselves being visited by professionals who can make use of other players' data. Was I ever targeted while gaming there? Well, obviously, I won't really know for sure, but I can't really say that I've experienced being trailed by another player or players from table to table, game to game.
I can't say that this is the case for everyone, because as I say, it's quite true that when playing non-anonymous games, most players who really take much notice of the other people that they're playing against. As for my own experience though, I can truthfully say that 888poker didn't give me any issues.
Windows and MAC Downloads
If you're anything like me, then you'll always want to ensure that you get the software downloaded and installed swiftly, so as to start playing poker as soon as possible. While it's true that the download of 888poker to my Windows computer wasn't an earth-shatteringly long process, it still took longer than I expected it to, if I'm honest.
From pressing the download link and proceeding all the way through the installation process, I would say that I was waiting around for about 10 minutes in total. In the grand scheme of things, this doesn't seem very long, I grant you. But I've managed to access other poker platforms' software in a much shorter time period and, by the end, have played just as wide a range of entertaining poker offerings.
This could be something that 888poker puts a focus on improving, because it wasn't so much the download time that was an issue, but the installation time overall.
MAC users will likely experience much the same situation, as the file is roughly the same size, I understand. The software is downloadable to MAC computers for sure, although the installation time is most likely to take the exact same period of time.
Making Use of Instant Play Games at 888poker
If I'm honest, I've never been a fan of playing poker via my web browser. I don't know why, but there's something that just feels a little off for me about it. That's why I usually always download the software to my desktop and make things a little bit easier for myself.
Yet, 888poker does have a web browser version of its poker lobby that you can access. It's not something that's really hugely promoted, though. And what's more, the first deposit bonus that you receive from playing it through a web browser is only a maximum of $10, which pales in comparison to the maximum of $400 given with the downloadable version.
That doesn't take away from the fact that all of the software download games are accessible in the browser version of 888poker, though. Just login to your 888poker account via the website and you'll be able to play the real money games quite easily. It's quite a useful function of the brand, considering that not all players want to download software to their desktop. As it happens, 888poker is one of the only big-name brands to provide a no-download poker option, so this stands out as being quite the appealing addition for some gamers.
It's great that you don't miss out on anything by using the no-download version, too. The exact same selection of games is accessible via instant play as those that you can find on the downloadable software. You can play the games through your favourite browser with ease, and from a Windows PC or MAC computer.
888poker Bonuses
It's always a pleasure for me to locate an online poker room that also comes with a great selection of special offers. That's also one of the first parts of 888poker that I decided to check into before signing up. Fortunately, I didn't need to look far, as there is a section on the website that details all of the special promotions that you're able to involve yourself with.
Was I disappointed? Not at all. In fact, 888poker has quite the appealing range of rewards for players to claim. Granted, it's not the hugest selection of perks to benefit from, but it still makes a big enough statement that will draw in a good number of gamers, I'd say. Regardless of whether you're a newcomer to the poker room or if you're a regular player there, everyone has something to receive at one point or another.
The image above show 888poker Current Offer Which You Can Receive Right Now!!
I was ultimately happy to discover that 888 also updates its special offers on a frequent enough basis, that they don't get old quickly. I've had that experience with other poker platforms – the same old, same old does become monotonous after a brief time. Yet, with 888poker, this wasn't the case for me, as I was able to benefit from quite a nice selection of rewards whilst playing games there.
Tip 2:
I'd like to inform you on, is getting the most out of your
freeroll
funds at the site. When you download the poker software and register, you'll be sent an email which you need to open and verify your email address through. Then, once you login to the 888poker lobby, you'll see a free $20 bonus there, with no-deposit required beforehand. To get the most out of this, I always recommend that it's better to stick with tournament gameplay and Sit & Go games with a buy-in of $1 or less. This allows you to get a better knowledge of how the games operate and the overall 888poker functionality, without using any of your own money to do so.
888Poker Rewards System
It wasn't only the standard promotions that stood out to me about the 888poker site, but something known as the 888poker Club as well. After signing up to the poker room, you can visit the 888poker Club, where you can select from various different Club Challenges to complete. All you need to do from there onwards is start playing games to earn points along the way. The great thing about the club is that you can also earn points if you decide to place sports bets or play on the casino games, too.
For each of the challenges that you complete, you'll be the recipient of a different amount of points. Additionally, you'll accumulate points when you continue playing poker in general. Then, when you have enough points, you get to climb up to the next level. Each time you reach a new level, you get rewarded with a bunch of tokens.
I was quite happy to find that the tokens could then be exchanged for different prizes once you have amassed enough. These prizes include things like tournament tickets, cash bonuses, live casino bonuses, sports free play, live bet bonuses, casino free play and much more.
Therefore, the more that you play at 888poker, the higher the number of points and tokens you're going to collect. Subsequently, you'll be able to redeem them for bigger and better prizes as a result. That was more than enough to keep me as a loyal player at the 888poker site.
888poker Tournaments
I have to admit that I'm also quite the fan of being able to enter tournaments at my chosen online poker room. Yes, I'm not in a constant loop of tournaments, but they are entertaining to access at times. That's why it's always nice to know where they are at a site and what you need to do to gain entry to them.
The image above show there's a huge range of tournaments available to enter at the 888Poker site.
At 888poker, they're quite simple to locate within the game lobby. You can find them all laid out under the "Tournaments" section if you navigate to the "All Games" tab. From there, you can filter through them all or browse them as a whole collection in one. 888poker has a mass of poker tournaments for players to enter, and that couldn't make me happier. There's little worse than not having a decent choice of tournaments, but that's not something you'll have to worry about with 888poker.
From the tournament home screen, you're not only able to filter the tournaments by their type, but also, if you're interested in finding a specific one, you can search for it by name at the bottom of the list. Additionally, if you're already entered into some tournaments, you simply need to use the "My Tournaments" link to view them. An easy-to-use Legend can be found at the bottom of the screen, allowing you to see what each tournament offers, too.
888Poker Live
It's not all about the standard online experience, because 888poker also has its own selection of live events running all across Europe. These take place on a regular enough basis, with locations like London, Bucharest and Barcelona all being hosts to the live events. You're usually able to find out all about the upcoming tours via the 888poker website, where all the details about satellites and buy-ins for the events can also be found.
888poker Traffic
Anyone who has entered into tournaments and played cash games at an online poker site will know that they can sometimes get quite busy. This is especially true of more-popular platforms, as can be expected.
As far as the overall traffic for the 888poker site is concerned, its ranking generally shifts between second and third position, which it rotates around with its closest rival, partypoker. The only poker room that rests ahead of it on a constant basis is PokerStars, I discovered.
On the whole, the 888poker platform's traffic is at quite a high level, thanks to it being accessible in a large number of locations around the world. In general, the average number of active cash game players at the site will frequently exceed the 1,500 mark most weeks. The peak traffic times will usually be between 7pm and 9pm GMT. It is between these hours that the number of players gathering around tables will go beyond the 2,600 mark on a consistent basis, with it going even higher at weekends.
As far as tournaments are concerned, you'll generally find that the offerings with buy-ins of $15 or less will attract between 800 and 2,000 entrants. Despite the fact that 888poker's overall traffic is a lot less than PokerStars, the number of people playing in tournaments is only very slightly less at 888poker. That being said, 888poker also has fewer tournaments occurring than PokerStars.
888poker Mobile
Now, I can also say that I've become quite accustomed to playing poker from my smartphone in more recent times. I'll admit that I was quite against it at first, but it does provide you with entertainment while you're out and about. Of course, with such popularity behind it, I knew that 888poker wouldn't miss out on participating in such.
That's why I was very happy to find that the poker room has its own app for both Android and iOS users to utilise.
It's always pleasing to be able to access your favourite poker tables from any location, which 888poker provides through its mobile apps as shown on the image above.
The great thing about 888poker's mobile offering, is that you don't have to download the software app to your device. You can still make use of the instant play version of the platform. This is obviously great for anyone who either doesn't have the space on their handset or simply doesn't want to download a poker app to their smartphone or tablet.
In both cases, you will simply use your standard login details and you'll find that the complete collection of games that can be found on the desktop version of 888poker are also available there. The graphics, design and performance level of both the mobile app and mobile instant play versions of 888poker will pretty much mimic what you see on a computer. I was quite surprised at this, as usually, there are at least one or two significant differences between mobile and desktop versions of gaming sites. 888poker manages to provide you with the same high-quality experience whatever you choose, though.
888pokerMobile Exclusives
You won't find any exclusive offers or rewards for playing via a smartphone or tablet. I know that some poker rooms have given special bonuses or promotions to players who decide to access the mobile versions of their platforms. However, 888poker treats all of its players in the same way, which I actually prefer.
888poker Deposits & Withdrawals
I always check what the available payment methods are at an online poker site before I complete my sign-up. It's relevant for me to know what I'm able to utilise in order to transfer money in and out of the account that I'm registering for. So, upon browsing through the accepted payment methods at 888poker, I was pleased to see that there is quite the large range of supported banking options.
The image above shows 888Poker has a wide range of payment methods for you to make use of for depositing and withdrawing.
Naturally, the available payment methods will differ from country to country, so you'll need to take a look at what works for players within your own location. For me though, I tend to use either a debit card or an e-wallet most of the time for such transactions.
888poker Deposit Options
| | | | | |
| --- | --- | --- | --- | --- |
| Deposit Method | Minimum Deposit | Maximum Deposit | Fees | Approx. Success Rate |
| Visa | $10 | $500 | Free | 100% |
| Mastercard | $10 | $500 | Free | 100% |
| Apple Pay | $10 | $500 | Free | 100% |
| ecoPayz | $10 | $9,000 | Free | 100% |
| iDebit | $20 | Unknown | Free | 100% |
| Paysafecard | $10 | $800 | Free | 100% |
| Neteller | $10 | $9,000 | Free | 100% |
| PayPal | $10 | $500 | Free | 100% |
| Skrill | $10 | $9,000 | Free | 100% |
| Wire Transfer | $100 | No Limit | Free | 100% |
| Instadebit | $20 | Unknown | Free | 100% |
| Astropay | $10 | $800 | Free | 100% |
Speaking personally, I used both a Visa Debit and the PayPal option to transfer funds into my online account. Both of these methods resulted in me being able to make instant deposits and the process is very smooth.
Everything is clearly marked, with a set of specific amounts available to choose from for depositing, or the option of pressing the "Other" button to input a different amount. There's nothing out-of-the-ordinary displayed there.
While depositing at online gaming sites is usually always quite the instant transaction, withdrawing can sometimes be another matter entirely. That being the case, my withdrawal through PayPal was completed in a considerably quicker time period than when I opted for a Visa withdrawal. If you're familiar with online gambling sites, then this will probably not come as any sort of surprise to you. Card and bank transfer transactions usually always take longer than e-wallets.
Bitcoin & Cryptocurrency
Despite the fact that several other online poker rooms have been accepting deposits via cryptocurrency for some time now, 888poker is yet to jump onto that bandwagon.As of the moment, the brand hasn't taken any steps towards implementing Bitcoin or any other cryptocurrency into its accepted payment methods, and for the moment, there haven't been any signs of it appearing in the near future.

This is perhaps one of the most surprising things for me – that 888poker is yet to allow its players to use their cryptocurrencies for transacting. Of course, I can't say that this will never come into effect, but for one of the big-name brands in existence, there are certain things that I'd like 888 to catch up with, and deposits through Bitcoin is one of them.
Withdrawing Should Be a Breeze, But It's Not Always the Case
It's always been a thought process of mine that if I'm able to deposit easily enough at an online poker site, I should be able to go through a withdrawal process without any issues. After all, if I've verified my account with the necessary documentation and then requested a withdrawal of a specific amount of funds, it's really in the hands of the poker room and the payment method to get that money back to me in a reasonable amount of time.
888poker Withdrawal Times
| | | | | |
| --- | --- | --- | --- | --- |
| Method | Minimum | Maximum | Frequency | Time to Deliver |
| Visa | $10 | Depends Upon Level of Authentication | As often as required | Up to 8 days |
| Mastercard | $10 | Depends Upon Level of Authentication | As often as required | 6 days |
| Skrill | $10 | Depends Upon Level of Authentication | As often as required | 4-5 days |
| Neteller | $10 | Depends Upon Level of Authentication | As often as required | 4-5 days |
| PayPal | $10 | Depends Upon Level of Authentication | As often as required | 4-5 days |
| Wire Transfer | $25 | $50,000 | As often as required | 7-10 days |
Now, my experience with using PayPal for this process was quite pleasant. With all requests, there's a processing period of three days that you have to wait through, and that's regardless of what type of payment method you're utilising. However, after this time period was over, my PayPal transaction completed within the stated 1-2-day time period. I probably had it with me within a couple of hours, actually.
While you're also able to use a Visa card for withdrawing (if you've deposited with such before), as well as a bank wire transfer, these methods all take much longer to complete, I have found. The Wire Transfer was probably the longest wait for money that I've ever gone through, but then again, I was expecting this considering the process that it goes through. With the Visa transaction, I was given a time period of up to 8 days, which is quite excessive for such a payment method.
For all of the poker room's awesome perks and built-in functions, the waiting time for what should be a simple withdrawal is quite ludicrous, I'd say.
888poker Player Support
The primary intention of this poker room is to help players understand the games and the overall site. That is why there is an extensive FAQs database which covers every aspect of the game play. Nonetheless, you are free to contact their support team via email or by filling out the contact form which can be found on their website.
One of the biggest issues for me with the 888poker website, is its seeming lack of direction when it comes to providing good support to its customers. Now, I'll admit, that when it comes to the online help section, this brand has a great setup. There are multiple questions answered there and often, the answers given are detailed enough.
Yet, outside of this, the only way that you're able to contact the 888poker customer support team, is through email. And that's not something you're really able to do directly either. You have to use the form that is on display at the website.
Now, far be it for me to criticise an online poker site so much on its contact options, but in this day and age, I always expect to see a live chat function on hand. This is one of the quickest ways of speaking to someone, especially if you have an urgent problem that needs dealing with quickly. Emails will never be answered as swiftly as a live chat function, and it's quite customary for sites to quote a response period of "within 24 hours".
888poker Rating
So, how exactly does the fishiness level of 888poker rate? Well, I'd say that the situation started out better than what it is now, but you'll still be able to benefit from lower gameplay today.
I mean, a couple of years ago or so, I used to spot so much poor gameplay at 888poker, that flop percentages would frequently exceed 50%, so you'd literally have games where on average, at least half of the table was seeing the flop.
As I say, that has changed somewhat in more recent times, but in my opinion, the people choosing to play poker at this platform are actually some of the worst that I've witnessed in the online world. You only need to look at 888poker's main competitors and their platforms, such as PokerStars and partypoker, to realise this.
That's not so great for someone who wants a high level of competition from their opponents, but for someone wanting to indulge in a bit of fishing, then 888poker's cash games are often the way to go. If you're a bit more of a seasoned player, then the likelihood is that you'll benefit from being able to outdo the poorer players at this platform.
Of course, that's just a generalisation, but it's something that I've managed to notice about 888poker. And if I'm not really a professional player, then the chances are that several others who are have also noticed it.
888poker Review Conclusion
If I was to summarise 888poker in a single sentence, I'd probably say something along the lines of… it has a great set of inbuilt features and extra additions to cater to players, but it misses out in one or two key areas
To note those key areas, the lack of ideal support options is something that will always stand out to me. This is one of the first features that I would change, with the introduction of live chat.
Not only that, but I would like to see some sort of alteration in the way that 888poker deals with players' withdrawal requests. Again, for a top-tier poker platform, this is something that needs to be dealt with in a faster time period. A 72-hour pending period, followed by the time it takes for the funds to arrive via several methods means that players will often find themselves waiting beyond one week and sometimes up to two weeks for their withdrawal.
One other thing of note that I'd like to see, is the introduction of a few more promotions. While the ongoing rewards may differ on a frequent enough basis, there needs to be something more to grasp poker gamers.
Yet, with the negative items out of the way, what is there that's positive about 888poker? Well, I actually love the fact that the site and its high-quality is exactly the same regardless of where you choose to play poker. Whether you're a mobile player, a download fan or prefer instant play, not only do you get the same interface, but the same range of games to play.
As well as that, I'm very happy with the amount of customisation that you're able to engage in, as far as the different backgrounds, card decks and such are concerned. The range of poker games is very appealing too, with the addition of the SNAP and BLAST options alongside the more basic poker games. The software itself is very smooth-running, allowing for an easy session of gameplay every time.
One last thing to note, is that the range of payment methods supported by 888poker is great. I'm always keen on poker sites that cater to a wider audience share, as far as the number of banking methods on offer. 888poker does this, not only with the payment methods it accepts, but with the fact that it has the option to play in instant play mode AND downloadable mobile apps.
888poker FAQ
How Do I Download the 888poker Software?

The download of the poker software to your desktop is simple. From the 888poker homepage, you simply need to click on the "Download" button and follow the on-screen steps.
Can I play 888poker games on my Mac?

Yes, of course. This poker rooms offers an Instant Play option as a platform for Mac players.
What Are the Requirements to Be Able to Play 888poker for Real Money?

You need to either download the software or visit the instant play section of the site, then proceed with completing the registration form. Proceed to the cashier page and choose your preferred method of depositing.
Are there any reload bonuses at this site?

This poker site occasionally offers reload bonuses based on the players' merit. They would need to meet certain specifications for their accounts and set 888 as a safe sender on their email.
How Do I Receive the Free No-Deposit $20 Reward?

This is given to you once you complete your registration and verify your email address via the link sent to your email inbox. You can then login to your 888poker account and the $20 freeroll funds will be there for you to use.
What is the exchange rate for currencies at this site?

The exchange rate at 888 varies due to the fact that it complies with the general rate used in banks.
If I Want to Close My 888poker Account, How Do I Do This?

You can contact the customer support team via this link, which will send an Account Closure request to them. You'll need to enter your full name, home address and email address into the "Description" section of the form. 888poker also requests an explanation of why you're looking to close your account.
How Do I Send Verification Documents In?

When you visit the cashier page, you can select the "Verify ID" link and then utilise the "Browse" button to select the required document files. After you have chosen them all, you can use the "Upload" button to finalise this procedure.
Can You Play 888poker in New York?

At the moment, 888poker is not accessible in New York. The only state that 888 is operational in at the moment is New Jersey.
Is the Download of the 888poker App Free?

Yes, the apps for both Android and iOS devices are free, just as is the download for your desktop computer or MAC.
Is the 888poker Site Rigged?

The fact that 888poker holds gambling licences from three jurisdictions means that it is required to provide fair gaming to its players. Therefore, the poker room cannot create and provide any poker games that are rigged to its members.
As a Beginner, Will 888poker Cater to Me?

888poker is known as one of the best online poker sites for beginners to sign up to, due to several reasons. Not only does it provide a Beginners Section in its game lobby to access, but there are various guides, blog posts and strategy articles to assist you with learning more about the different games while you're there. As well as that, you'll have access to the free no-deposit $20 to make use of as a beginner, allowing you to discover how things operate at 888poker before using your own money.
How Do I Uninstall the Software?

If you want to keep any previously created player notes, then it's important to save a back-up copy of the Notes.xml file. From there, you can navigate to the "Programs" section of your computer, select the 888poker software and then select "Uninstall" on a Windows computer. On a MAC, you need only drag the app from the "Applications" folder to the "Trash" and then empty the trash bin.
Note:


UK new players only • £20 free bonus: Full T&C apply • Bonus will be granted in Tournament Tickets gradually over 7 days after the claim date • Each Tournament Ticket will expire 24 hours after it was granted • Deposit bonus: Full T&C's apply • First deposit only • Min. deposit $10 • The bonus will be granted in $10 chunks subject to wagering restrictions of 100 Bonus Points per chunk • Bonus wins are capped at $500 • Valid for selected games only, when playing Casino • Wagering req. vary by game • Bonus expires in 90 days •
About The Author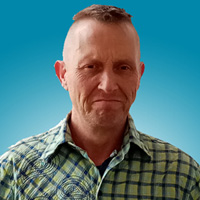 Contact Me
Hi, I am the Chief Editor of top10pokersites.net, this site is dedicated to all thing poker. I have been working around the poker industry for the last 15 years, with different brands. The main purpose of this site is to keep you uptodate with the industry and offer you the best deals around.