888poker Mobile App Review
In the world of online poker providers 888poker is a definite synonym for durability, reliability and above all player satisfaction. First of all, there is no denying that the platform was one of the pioneers in the industry, setting standards and moving boundaries throughout the years in order to establish the best possible service.
Reliability is just as important, and here at 888poker, proofs abound as to the high level of trustworthiness. Ultimately, the constant urge to improve what is already good and add more to what is already an abundance illustrate the establishment's striving for even greater player satisfaction.
Still, I have limited my discussion on 888's poker mobile app, and still have quite a few points to cover. It first appeared in 2012, and underwent a significant redesign only one year later in order to become one of the most fully functional apps up to date.
While there are many aspects worth discussing when it comes to the playing experience at 888poker mobile app, I believe the following make the most difference on the whole, both for me and fellow 888poker mobile players out there.
888 Mobile Poker App Design
I have found that the 88poker mobile app on either
Android
or Apple devices boasts all the major functionalities, but testimonials from demanding players could lead you to believe that it is missing some finesse features like the note-taking feature when it comes to other players' game play or synching the app to third party software.
Nonetheless, the 888poker mobile app is recognizable for a few specific features – a comfortable bet slider, big buttons preventing any errors, as well as steady action, considering you are using a stable connection. The app can run on both 3G data and Wi-Fi connections, as long as you follow the recommendations to use reliable ones.
888 Mobile Poker Bonus Offers & Promos
My days as a newbie on the 888poker mobile app are long gone, but the benefits for both new and existing players keep on coming. This operator has always paid great care to player treatment, which is why they aim to make their bonuses safer and more reliable rather than simply generous.
A simple illustration is the current selection of new player bonuses. On the one hand side, there is the No Deposit bonus which greets players as soon as they register to the site. This way, it allows customers to get a feel for the platform without spending their own money, and manages to leave a more lasting impression.
The industry-standard Welcome Bonus is just as appealing. This one requires the 888 mobile poker newbie to make their initial deposit in order to make a claim, but the trouble is always worthwhile when dealing with a reputable operator such as this one.
Time-limited promotions, specific tournament features and even tickets for land-based poker events are also available at the 888poker mobile app. In fact, there isn't anything that has caught my eye on desktop that I haven't been able to claim on the go.
888 Mobile Poker Games & Tournaments
The game selection at the 888poker mobile platform exclusively offers lower-stakes Texas Hold'em for now, but there are continuous efforts to create conditions for higher stake tables, as well as Omaha.
Multi-tabling is still pending as a possible feature in the latest updates, but I find Quick Seat to be just as satisfactory. After all, the manner of dealing hands meets all requirements in terms of fast-paced action, while their subsequence eliminates the extra pressure of a number of timers present at multi-tabling.
Tournaments are also available game options, with Sit and Go's being the only option during the initial release. However, the variety has increased throughout the years to include all kinds of multitable tournaments with a wide range of buy-ins.
888 Mobile Poker Banking Methods
One thing I have never had to worry about is the payment processing section at my 888poker mobile app. Sure enough, there is a multitude of options lined up to suit just about any player's needs.
Players are able to choose from about a dozen banking methods that allow both deposit and withdrawal transactions to be carried out through their service. These include all major providers, such as debit and credit card companies, popular e-wallets and traditional wire transfers. On top of that, players can choose to deposit with many additional region-specific options in order to better suit their currency and payment processing needs.
To illustrate, just consider the fact that players from Austria, Germany or Mexico are all able to deposit with a local method – EPS, Giropay and Todito Cash, respectively.
One other thing worth mentioning about the banking methods I enjoy at 888poker mobile is their affiliation with Cassava Enterprises. This is a fully regulated company, licensed and situated in Gibraltar, which takes it upon their duty to take responsibility for all transactions. Basically, they are the intermediary between me and you on the one hand, and the banking method of our choice, on the other. That way, Cassava Enterprises is the only entity appearing on bank statements or reports from any of the remaining financial institutions.
Security & Provable Fairness of 888 Mobile Poker App
Personally speaking, the feeling of being safe and protected from any interference is essential to the full mobile poker experience, and this operator has evidently managed to identify this tendency among players, and has acted accordingly. No matter if I am playing straight from my Android smartphone in the bus or decide to switch to my iPad while sitting at the doctor's waiting room, I know there is no one tampering with my bankroll or my personal information.
One form of security is the platform's license to operate, issued from a highly reputable authority, the Gibraltar Gambling Commissioner. They set strict criteria for all their licensees and demand that they comply with such stipulations to the point. Upon achieving this feat, they are awarded with the authoritative body's seal of license, and the good reputation that goes with it.
Yet another safety measure employed by 888poker across all platforms is the eCOGRA testing. Namely, this is an independent test provider which performs regular checks of player and funds data, their movement and most importantly, the game's fairness. This is done through inspection of each game's Return To Player percentage, i.e. the amount of times the players is supposed to win in under fully balanced circumstances. Considering that 888poker mobile app is embellished with their symbol speaks volumes to their provable fairness and reliability.
888 Mobile Poker Customer Support
Only half of all players at the 888poker platform, not just their mobile app, have actually had any experience with customer support. However, speaking from personal experience, having a reliable and responsive contact option is often as helpful as using it.
Players who do need to get an answer to any of their issues are free to check an extensive FAQ section available straight from the platform. More of this kind of support is offered for specific promotions and games, as 888Poker provides guides to proper claiming and usage. Should you still be unable to handle the matter yourself, or simply want someone else to do it for you, you can ask for assistance through the ready-made contact form or the live chat option.
Forums on the topic of 888 mobile poker game play are just as widely spread due to the massive player traffic, giving players an additional place to look for answers.
FAQs
Am I likely to have any issues when switching between mobile devices with different operative systems?
No, players can access any mobile device running on Android or iOS, or even desktop version – as soon as they are online, all data from previous account activity sync.
Are players from the United States able to play at 888 Poker?
Yes, players from select countries in the US are able to play at 888 Poker, but through a specific platform rather than through the international one.
Is there a Loyalty Program?
Yes, there is a form of VIP Loyalty Program at 888 Poker, functional on mobile just as much as through a desktop app or instant play version.
Has the operator ever been awarded some prize for their achievements? If yes, which?
Yes, 888 Poker has been awarded the EGR Reward for Best Poker Operator three years in a row, from 2011 through to 2013.
Should I get used to playing Texas Hold'em or can Omaha and other poker variants be expected?
While the situation is still developing, 888 Poker has identified the need for greater game variety and is working hard to implement measures which will resolve the issue.
About the Author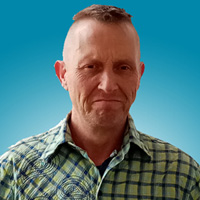 Contact Me
Hi, I am the Chief Editor of top10pokersites.net, this site is dedicated to all thing poker. I have been working around the poker industry for the last 15 years, with different brands. The main purpose of this site is to keep you uptodate with the industry and offer you the best deals around.