5 Things To Avoid Doing While Playing At Poker Tables
If you're planning on pursuing a poker career online or on land, there are things you must keep in mind in order to stay longer in the game. To be successful, maintaining proper behavior is equally important as having the right talent and skills.
Your excellent abilities will count for nothing if you lack proper manners and etiquette.
Remember, your actions and behavior while playing will ultimately define who you are as a player.
Playing Poker At Table: Things To AVOID Doing
Here are the things you must AVOID doing while competing at the poker tables:
1. Slowrolling
Slowrolling is one of the most frowned upon practice in poker. It recently became a hot topic after Mike Matusow threatened to harm an opponent who busted him early during a WSOP online bracelet event because he believed the player slowrolled before making the winning call.
When you slowroll, you intentionally pause before calling or revealing your winning hand, and that's a no-no in poker.
2. Eating While Playing
At all cost, do not attempt to bring your handy snacks with you while you're in the middle of a game.
Nobody wants to see someone eating their favorite food with their bare hands and then proceed playing, using the same hands in touching the chips and grabbing the cards.
Patiently wait for the break and checkout some of the best spots around to eat. Use this perfect time to eat and re-energize.
3. Being Antisocial
You are supposed to have fun at the table. Don't just sit there and act like you're playing all by yourself. While it's important to concentrate on your game play, it won't hurt to get involved in some chit chat with fellow players.
You don't have to make friends, you simply need to come out of your shell from time to time.
4. Playing Above Your Means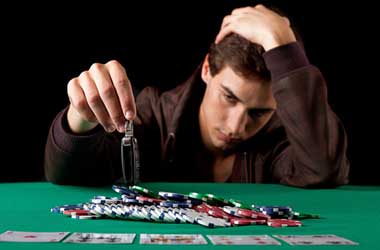 Proper bankroll management is extremely important when pursuing a career in poker, most especially if you're still starting to figure out how the game works. It's quite easy to get attracted to huge guarantees on offer, but see to it that you're playing within your budget. Don't rush things.
Do not enter a certain tournament if you cannot afford it. There are other smaller stakes games that will allow you to grow your bankroll and enable you to eventually take your game to the next level.
5. Being Rude To The Dealers
Being rude is certainly a negative trait. You won't like it if people remember you as a rude player who frequently argues with the dealers or with other players.
It costs nothing to be nice and friendly. It will benefit you in the long run.