Is Online poker legal in Washington – Poker Laws in Washington
On the surface, Washington displays a pro-gambling attitude. The Evergreen State laws cover all the basics, allowing residents access to the state lottery, horse betting, land-based casino gaming, and sports betting. Even so, there's more to the story than meets the eye.
Washington's perspective on iGaming is radically different. The state explicitly forbids all forms of this activity, including the no-purchase model. Due to this, no state-licensed online casinos or poker rooms are available to WA residents and visitors.
But does this law put all online gambling off-limits in Washington? What about offshore-based gaming platforms that offer their services to players in this state? Answers to these questions and more details about WA gambling laws lie in the article ahead.
Is Online Gambling Legal in Washington?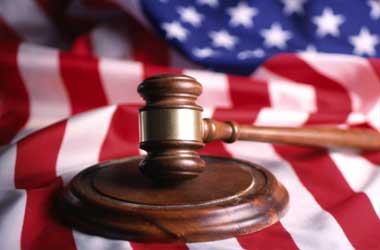 Washington's gambling history shares many similarities with that of its neighboring states. Washingtonians practiced this activity without regulation until the Constitution made it illegal in 1889. Nevertheless, it didn't take long for gambling to make a comeback. The wave of inclusions started with horse betting:
1933 — Authorities legalized pari-mutuel betting following years of lobbying.
1971 — Bingo, raffles, punch boards, and pull-tabs entered the WA gambling law books.
1982 — Washington became the 16th US state to authorize state lottery.
1992 — The Evergreen State established its first land-based tribal casino under IGRA.
1997 — WA legislature authorized house-banked card rooms with real-money player-vs-player blackjack and poker games.
2002 — Washington added the first multi-state game to its lottery repertoire.
Such a clean, steady progression was a good sign, having indicated the possibility of iGaming legalization. The development wouldn't have seemed out of place. As the industry blossomed in the 2000s, other gambling-friendly states like New Jersey and Delaware were well on their way toward this development. However, things took a different turn in Washington.
To protect the booming land-based casino scene, Washington banned all forms of online gaming in 2006. Senate Bill 6613 amended the Washington Revised Code, making iGaming a C-class felony punishable by a five-year prison sentence or a $10,000 fine.
Although confronted with numerous appeals over the years, the legislators' position has not shifted. Washington still lacks state-licensed online casinos and poker sites.
Poker Laws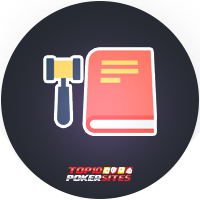 Washington's lawmakers have never enacted any poker-specific laws. The state first legalized the game under its general gaming law, which allows: "Staking or risking something of value upon the outcome of a contest of chance or future contingent event not under the person's control or influence, upon an agreement that someone will receive something of value."
To illustrate how this definition applies to different contexts, the following sections will address the legality of poker in Washington.

Online Poker
Washington criminalized online poker in tandem with the rest of the iGaming sector. In early 2006, state Senator Margarita Prentice sponsored a bill that banned this and other online casino games across the state. Senate Bill 6613 was approved and signed only two months later, stating:
"Whoever knowingly transmits or receives gambling information by telephone, telegraph, radio, semaphore, the internet, a telecommunications transmission system, or similar means, or knowingly installs or maintains equipment for the transmission or receipt of gambling information shall be guilty of a class C felony subject to the penalty set forth in RCW 9A.20.021."
Following Seattle attorney Lee Rousso's 2008 appeal and Poker Players Alliance's objections, many online poker proponents protested the law in the following years. Nevertheless, none of their attempts were successful. In fact, the authorities doubled down on this decision by expanding this legislation to free-play social casino games.
In March 2018, the Ninth Circuit Court of Appeals declared that online games that use virtual casino chips violate Washington State Gambling Act. As a result, Washington offers no state-licensed poker sites, be they sweepstakes-style or real-money ones. The only places WA online poker fans can find this game in the state are offshore poker rooms.
These sites are licensed and registered outside US borders, so their operations aren't subject to WA legislation. They're free to offer various virtual and live poker games and tournaments.
If you're interested in giving them a try, you can find the best WA poker rooms on this page. Make sure you consult a lawyer or legal professional before you join one, as WA legislation criminalizes "transmitting and receiving gambling information" regardless of where it comes from.
Land-Based Poker
Poker first entered Washington's gambling legal framework with the tribal casino integration in the late 90s. Under the federal legislation of IGRA, Lummi and Tulalip Tribe opened the first WA land-based Indian gaming venues in 1992 and 1993. Since then, poker has become a favorite among casino enthusiasts, gaining popularity across the state.
The above-mentioned 1997 land-based cardroom legalization furthered this trend. By authorizing businesses to host house-banked table games like poker, this law prompted many to open small venues with traditional real-money player-vs-player gameplay. While several jurisdictions banned the practice later, many WA "mini-casinos" still operate around the state. The most prominent are located in Kirkland and Renton.
Home Poker in Washington
Washington gambling legislation doesn't mention home poker by name. Nevertheless, we can infer that playing this game within a social setting is legal based on its "professional gaming" prohibitions. The state's Penal Code only outlaws managing, operating, or profiting from "premises or locations where persons are charged a fee to participate in card games." Therefore, residents and visitors are free to host, conduct, and engage in poker games that don't result in profit for any of the involved parties.
What Forms of Gambling Are Legal in Washington?
Despite the absence of iGaming, Washington's land-based gambling landscape is robust and diverse. The list of all
WA legal forms of gaming
can be found below.
Land-based casino gambling
Washington boasts one of the most abundant land-based casino scenes in the US. The state offers around 30 casinos, all operated by WA Native American tribes. On top of that, the Evergreen State is home to a dozen brick-and-mortar cardrooms, hosting games like live poker and blackjack. The biggest casinos include Muckleshoot in Auburn, Tulalip Resort in Tulalip, and Ilani in Ridgefield. As for cardrooms, locations such as Caribbean Cardroom, Fortune Poker Room, and Palace Casino Lakewood offer the highest number of tables.
Horse racing
This gaming category was the first to become legal after the big constitutional ban in the late 19th century. It all began in 1933 with the approval of pari-mutuel wagering and the reopening of its first racetrack, Longacres. Building upon this foundation, the state further expanded its gambling laws to include off-track betting at licensed OTB locations in 1987. Today, the Evergreen State offers two racetracks (Sun Downs in Kennewick and Emerald Downs in Auburn) and a dozen parlors operating independently or within WA casinos, sports bars, and taverns.
Sports betting
For a long time, 100-square workplace sports pools were the only form of sports betting allowed in Washington. However, lawmakers decided to change that soon after the Supreme Court overturned PASPA in 2018. HB 2638, a sports betting-friendly bill, passed both chambers of the Washington Legislature and got the Governor's signature by March 2020. Upon its approval, all federally-recognized tribes in Washington received approval to offer sports betting at their casinos. The first legal retail sportsbook opened in September 2021.
Lottery
Washington legalized lottery, bingo, raffles, and related games in the late 20th century. Prompted by a national recession, the WA state lottery opened in 1982. While it never joined the Multi-State Lottery Association, the organization adopted various multi-state draw games through a different agreement. Since its founding, the WA State Lottery has earned millions, donating a generous sum to Washington Opportunity Pathways Account (WOPA).
Charitable gaming
Washington gambling laws allow charitable and nonprofit organizations to offer various games to raise funds for humanitarian causes. The list includes bingo, raffles, and social dice and card games, though with different rules regarding gameplay, participation, and licensing.
Why Should We Play Online Poker?
While Washington boasts a solid land-based poker scene, its online counterpart holds its own ground. Here are a couple of reasons why:
Convenience — The majority of Washington's land-based gaming venues are in the northwest part of the state. If you live far away, you'll have to take time off work, book accommodation, and travel to be able to play a game or two. Offshore poker sites solve all these problems. You can access their game and tournament offerings from the comfort of your home.
Availability — Like all physical establishments, WA land-based poker rooms come with time and space limits. Not all of them work 24/7, offer regular tournaments, and host dozens of live poker tables. However, offshore poker sites do. Thanks to their web-based operations, these platforms aren't subjected to such restrictions. You can access them whenever you like, choose from multiple tournament formats, and play at hundreds of tables.
Gaming options — Offshore-based poker sites available to WA players offer greater gaming options than their land-based counterparts. The best ones feature popular and niche virtual and live poker variants and host multiple tournament types. You can play anything from Hold'em to Razz in a free-play or competitive setting at your own pace.
Learning opportunities — Brick-and-mortar poker venues provide little to no practice opportunities, which can be intimidating to beginners. In contrast, offshore sites offer free-of-charge demo mode games that can help players learn the ropes and sharpen their poker skills. You can even find Help Centers and other resources explaining rules and gameplay.
Hefty promotions — WA offshore poker rooms outshine brick-and-mortar venues in terms of bonuses. These platforms feature long promotional lineups, including welcome, reload, cashback, referral, and many other offers. Plus, they grant prizes worth up to several thousand dollars.
Larger pots — Washington casinos rarely host major land-based poker tournaments with hundreds of players, so their competitions tend to have modest pot sizes. Offshore poker sites are much more rewarding. Thanks to their large user base, these platforms easily accumulate 7-figure pots.
Recent Washington Poker Law Changes
With the exception of the iGaming prohibition, Washington
legislators haven't passed any poker laws since the beginning of the new millennium
. The casino classic is currently only available at land-based tribal casinos and cardrooms.
Future of Poker in Washington
Washington's 2006 online gambling ban has persisted through time and multiple appeals. Evergreen State authorities refuse to reconsider their decision even now that the US gambling climate is changing. The only modifications this legislation went through were expansions to the sweepstakes and daily fantasy sports categories. Needless to say, the
launch of an online poker market seems far-fetched
at present.
Other Resources
Final Thoughts
Washington has maintained a positive relationship with gambling for most of its history. The state legalized horse betting, lottery, bingo and raffles, tribal casinos, and card rooms in steady succession throughout the 20th century. Nevertheless, this progress stopped with the 2006 iGaming prohibition. The only gaming-friendly legislation Washington has passed since was the 2021 sports betting bill. There is little hope for a regulated online gambling market in this situation. Thankfully, WA players are still able to play on offshore poker sites. You can find the best ones linked on this page.

FAQ
Can I play live poker in Washington?
You can. Washington gaming legislation doesn't comprise any laws that ban poker. You can play this game at land-based casinos, cardrooms, and charitable events.
Is online poker legal in Washington?
No. Washington prohibited all forms of online gaming, including poker, in 2006. The state doesn't offer any state-sanctioned poker sites or cardrooms.
Does Washington law allow offshore poker rooms?
Though they indicate that all " transmission of gambling information" is illegal in the state, Washington laws make no mention of offshore poker rooms by name. As a result, numerous offshore poker sites offer their services to WA players online. If you'd like to join one, refer to our top list above and take your pick. However, don't forget to consult with a lawyer to learn more about your rights in this environment.
What's the legal gambling age in Washington?
To play at land-based gaming venues in WA, you must be at least 18 years old. However, the minimum age limit for horse betting on ADW sites is 21.