Responsible Gambling In California & How and Where To Find Help If You Are addicted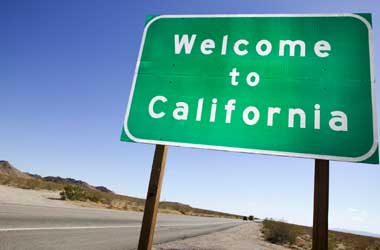 The issue of gambling is an extremely serious matter that should not be taken lightly. Only in
California
, more than 1 million people are suffering from gambling addiction, and the number is rising by the day.
While it is in casinos' interest that players spend as much money as possible, they don't feel comfortable being blamed for anyone's troubles. That's why responsible gambling is advertised worldwide — to help more and more people every day. And indeed, gambling should be a fun and entertaining activity — not something that will make your life harder.
Therefore, in case you know someone in California who might need help with their gambling addiction, or you are the one in need, you can find useful information in this article.
What Is Responsible Gambling?
Responsible gambling means playing for fun and excitement while being fully aware of the risks and consequences gambling can cause.
Players who follow the rules of responsible gambling know how much they can invest and have control over their behaviour when something is not going according to plan. They are well aware that they need to set a limit based on how much they are able and willing to spend, and make sure they don't go over the line.
What Is Problem Gambling?
Problem gambling, also known as "ludomania", is a player's urge to constantly gamble even though it starts affecting all aspects of their life. A person with this problem will most likely spend their time and money on gambling without noticing that has a negative effect on their financial situation and personal relationships.
What Is Gambling Addiction?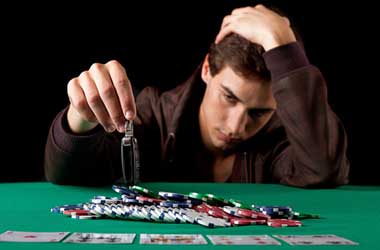 Gambling addiction is also known as compulsive gambling, and it is usually easier to notice in others than yourself. An addicted person will come to a stage when they can no longer resist any gambling opportunity despite the problems they encounter.
Gambling addiction will affect the player's finances first, after which it will destroy his relationships with family and friends. In most cases, there will be no physical signs whatsoever; therefore, gambling addiction might be difficult to diagnose at the beginning.
What must be mentioned is that gambling addiction is a progressive illness that should be treated as soon as possible to stop the problem from developing.
How to Tell If You Have a Gambling Problem?
In case you are wondering whether you have a gambling problem, you can test yourself by answering the questions from the list provided by the Office of Problem Gambling:
Did you ever lose time from work or school due to gambling?
Has gambling ever made your home life unhappy?
Did gambling affect your reputation?
Have you ever felt remorse after gambling?
Did you ever gamble to get money to pay debts or otherwise solve financial difficulties?
Did gambling cause a decrease in your ambition or efficiency?
After losing, did you feel you must go back as soon as possible and make up for your losses?
After a win, did you have a strong urge to go back and win more?
Did you often gamble until your last dollar was gone?
Did you ever borrow money to finance your gambling?
Have you ever sold anything to finance gambling?
Were you reluctant to use "gambling money" for normal expenditures?
Did gambling make you careless of the welfare of yourself or your family?
Did you ever gamble longer than you had planned?
Have you ever gambled to escape worry, trouble, boredom, or loneliness?
Have you ever committed, or considered committing, an illegal act to finance gambling?
Did gambling cause you to have difficulty sleeping?
Do arguments, disappointments, or frustrations create within you an urge to gamble?
Did you ever have an urge to celebrate any good fortune with a few hours of gambling?
Have you ever considered self-destruction or suicide as a result of your gambling?
If you answered yes to any of these questions, it would be great to find someone to talk to regarding the issue.
California Office of Problem Gambling
Responsible Gambling in California
California is one of the states that offers various gambling opportunities. However, the state also offers gambling-related help to anyone who might need it.
Bureau of Gambling Control
Bureau of Gambling Control is an institution founded to ensure the integrity of gambling in California. This institution partnered up with the California Gambling Control Commission to regulate state gambling activities.
California Gambling Control Commission
The California Gambling Control Commission is there to offer help by licensing and regulating gaming activities of tribal casinos and card rooms in California.
Voluntary Self-Exclusion from Gambling
The majority of people don't know what self-exclusion means or how it works when it comes to gambling. Simply put, self-exclusion is a program administered by the CGCC that enables the players to self-exclude themselves from any games offered at gambling facilities.
This is a measure that should be taken after a player gets diagnosed with gambling addiction, and it can apply to one year (irrevocable) or a lifetime (revocable). Whichever option a players chooses, it will ban his participation in any games in specific gambling venues for that period of time.
To do this, you need to fill in a California state self-exclusion form.
After filling in the state's voluntary self-restriction form, you won't be able to enter particular tribal casinos and card rooms.
California Office of Problem Gambling
The California Office of Problem Gambling has been constantly working on providing players in need with online resources, free hotlines, and free treatment options.
OPG Online Resources
Nowadays, if you have any problems, the first place you visit for a solution is Google. OPG is well aware of this, and due to that fact, it decided to provide the players with a self-help book called "Freedom From Gambling".
The 44-page PDF version of the book can be easily downloaded. It includes both theory and practical assignments.
Free Hotlines
The good old method has now been improved and is here for you 24/7, whether you prefer to call, text, or make contact via online chat.
Call: 1-800-GAMBLER
Text: SUPPORT to 53342
Chat: at 800GAMBLER.CHAT
Treatment Programs
Free, confidential treatment is provided by licensed doctors who specialise in gambling problems and can adjust their methods to any patient's needs. Most common types of treatment programs include outpatient treatment, intensive outpatient treatment, and residential care.
National Resources for Responsible Gambling
Some national organisations also support responsible gambling and offer help to those struggling with gambling addiction. Do not hesitate to ask for help here:
National Council for Problem Gambling: a toll-free phone line you can call or text (1-800-522-4700) or online chat (ncpgambling.org/chat).
Gamblers Anonymous: free telephone hotline service available at 855-2CALLGA (855-222-5542)
Responsible Gambling in Tribal Casinos
On almost every Tribal Casino site, you will find a Responsible Gambling page that contains a lot of details about the topic. Check out the page and you will realise how important this issue is.
Responsible Gambling in California Card Rooms
California card rooms work with the Bureau of Gambling Control to promote responsible gambling. The majority of card rooms are linked to OPG, and the free number you can call anytime is 1-800-GAMBLER. Moreover, card rooms offer both self-exclusion and self-restriction programs.
Conclusion
Although we all agree that playing a game from time to time is completely harmless, continuous gambling can cause serious troubles to both the gambler and his loved ones. Therefore, if you feel that you need help or know someone who does, do not hesitate to choose any of the resources found in this text. Help California lower down the number of gambling addicts and, of course, help someone get their life back.
Other Resources