Is Online poker legal in California – Poker Laws in California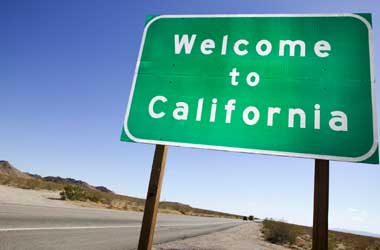 There has always been controversy surrounding
gambling in the US
.
Unsurprisingly, California is no exception. California has always been one of the states with a high inclination towards all forms of gambling that dates back to the times of Gold Rush and journeying deep into the area of the West Coast.
With that kind of heritage under its belt, no wonder California, after Las Vegas, Nevada, is a go-to place for many forms of gambling that include various types of games.
Legislation regarding gambling in the Golden State dates back to the 19th century, and according to the California Penal Code, casino games and house-banked games are considered illegal.
Consequently, CA has a limited number of legal gambling venues — not to mention that the status of online poker has not been regulated yet. 
This article will touch upon everything regarding California online poker laws and discuss the regulations that refer to land-based poker venues. In addition, we will explain whether home poker is considered legal and give you an update on the most recent developments. 
To start, we'll get straight to what forms of gambling are already legal and take it from there.
Is Online Gambling Legal in California?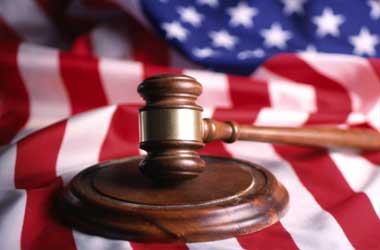 There is no state or federal law in power in California that prohibits online wagering with real money bets on any licensed offshore online gaming sites or across the Internet gaming hubs whatsoever. No legal action will be taken against those who engage in online gambling activities as long as they are of age, as underage gambling is not allowed in any of the online casinos.
Although the Californian state legislature has dithered on making sure online gambling is legal, there have been many attempts to put the matter to a vote, but to no avail.
One of the most recent efforts was Senator Roderick Wright's, when, in 2012, he introduced SB 51 — "Internet Gambling Consumer Protection and Public-Private Partnership Act", also known as the online poker bill aimed at legalising intrastate real-money online poker in California, but this bill was also turned down.
At the moment, no similar bill is said to be in the making, but that shouldn't deter players from accessing offshore online casinos and enjoy their favourite games as they will be in no breach of the law.
California Poker Laws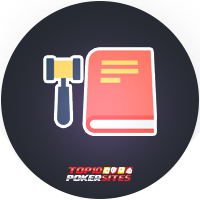 California state laws are very vague, which can be frustrating for people who love to play poker. To better understand California poker law, you must familiarize yourself with the concept of percentage games first, as this term is frequently used in the state's gambling laws. 
In percentage games, the casino or a host earns money from the house edge. According to California Penal Code 330, all such games are forbidden.
This code also includes those games where the house or the game host doesn't participate. 
But how does all this apply to poker? 
Well, any poker game in which the rake is based on pot size percentages is illegal. However, there are some loopholes that make it possible for certain poker operators to take the rake without breaking the state code. 
Before taking part in a poker game — regardless of whether it's online or in a land-based establishment — make sure you are familiar with the following laws: 
Online Poker
Online gambling is in a bit of a gray area in California, and online poker is no exception. 
Legalizing online poker has been an ongoing battle since 2008. Namely, after the Unlawful Internet Gambling Enforcement Act of 2006, most U.S.-based online poker sites stopped accepting American players. As a result, Californian poker players are prohibited from playing online for real money. The only legal options are sweepstakes poker sites and social games. 
There are no online poker options available in California at the moment, so players may consider offshore poker sites as an alternative. They are also seen as a gray area; however, playing online poker on an offshore site will most likely not get you into legal trouble. 
There are many reputable offshore licensed casinos offering numerous real money games. We recommend that you check out some of the operators listed at the top of this page since these trustworthy online poker rooms host multiple poker variations from the top industry providers. 

Land-Based Poker
Although most forms of gambling are prohibited by state law, there are some exceptions, especially regarding card games. Namely, players in California can play live poker in registered brick-and-mortar tribal casinos and card rooms since poker doesn't fall under the prohibition of house-banked games.
Californians who are over 21 years old have a few options when it comes to playing poker. The California Gambling Control Commission website reports that there are more than 60 operating card rooms across the state. There is a wide range of poker rooms, from small card rooms where only poker is played to those in large Native American casinos.

Home Poker
You are technically not allowed to host a poker game at your home. According to California Penal Code 337J, it's illegal to conduct or maintain any controlled game — and in the Golden State, poker falls under this category.
However, the new state code from 2003 says that particular types of home games, such as private poker games, are entirely legal. According to it, gambling is allowed under specific circumstances — for instance, in private residences where no one makes money as a host but only as a player in card games. 
This means that playing poker and other card games in one's own home is legal, provided that no one profits from organizing them. Therefore, there can be no entrance fee, no minimum food purchase, or any other costs imposed on competitors. Otherwise, you could be operating an illegal gambling establishment in the eyes of California state law.

What Forms of Gambling Are Legal in California?
The end of the 1980s saw an increase in the different gambling legislatures in California becoming law, which gave rise to various forms of regulated types of games and their venues.
Tribal Casinos
One of the first moves by the federal government was to legalise and regulate the gaming activity on Native American land. The government passed The Indian Gaming Regulatory Act in 1988, enacted by the US Congress, which set the guidelines for the gaming on the Native American soil. The games allowed slot machines and house-banked card games (poker, blackjack), and bingo. Craps and roulette were excluded from the deal because they use wheels and dice to determine the outcome of games.
Currently, there are over 60 legalised Native American casinos in California operating Las Vegas-style of play.

Card Clubs
Card Clubs belong to the old-school type of gaming rooms that date back to the birth of poker. These cards rooms are very famous across California such as the The Bicycle Hotel & Casino (pictured) as they are the venues of the best live poker games in the state.
The difference between poker rooms at casinos and California Card Clubs is that players pay a fee to play and are essentially betting against each other rather than the house, as all forms of house-banked games are illegal in the state.
Pari-Mutuel Wagering on Horse Racing
This type of betting on horse races has been around in California since the beginning of the 20th century. In Pari-Mutuel wagering, all the bets are pooled together, so players are playing against themselves and not the house. The winnings from the pooled bets are distributed among players only after taxes have been deducted. Since then, off-track betting and online advance-deposit betting have also been legalised.
Charitable Gaming
Charitable Gaming refers to legal forms of bingo where the proceeds go to charities. Charity organisations often host these events. So far, bingo was the only game played, but, as of 2007, poker has been played on different fundraisers after the new legislation allowing poker fundraisers took to power.
Lottery
California Lottery is managed by the state and includes lottery games such as Mega Millions and SuperLotto Plus.

Why Should We Play Online Poker?
There are many advantages of playing online poker, and players from California know that well. First of all, online poker games are available 24/7, so you won't have to wait to play your favourite game. Also, online poker games are accessible through various devices, which makes it easier to play online poker on the go, wherever you are.
All you need is a running browser and a stable Internet connection. Furthermore, there are many online poker tournaments you can gain access too and hone your poker skills. Who knows, maybe one day you can qualify for some satellite tournaments and reach a table at the WSOP Main Event if you get good enough.
What is the Case with Online Poker in California?
The circumstances regarding online poker tell us that this is the game and form of gambling that was most frequently at the core of all attempts to legalise online gambling in California. Running an online poker site is illegal in California at the moment, but the situation might change at any given moment. Legislators and lobbying groups have invested time and money into preparing bill after bill that would legalise online poker, but the road was filled with utter disappointment.
However, that doesn't mean that the Californians can't play online poker at gambling sites that operate outside of the jurisdiction of the Californian government. Gaming sites such as Intertops, Ignition, and many others will gladly accept players from Canada and allow them to play their favourite Omaha, Seven Card Stud, Texas Hold'Em, and many other online poker games. These casinos are regulated and hold licenses from reputable gambling authorities such as UKGC, Curacao Gambling Authority, and others, which guarantee you won't be duped while playing their games.
Recent California Poker Law Changes
In recent years, no legislation has been introduced that would radically alter the landscape of land-based gambling in California, and it is unlikely that these laws will change anytime soon.
However, the legalization of online poker has been attempted several times — unfortunately, without success, mainly due to the lack of agreement between tribal casinos and commercial gambling companies. 
In 2016, significant progress was made. State Assemblymember Adam Gray introduced Assembly Bill 2863 (also known as the Gray Bill), which passed the committee vote unanimously. This was the closest CA has ever been to passing the legislation. Unfortunately, in September 2016, the Gray Bill was rejected, just like its predecessors.
In 2018, another Assemblymember, Reginald Jones-Sawyer, proposed AB 1677 (Internet Poker Consumer Protection Act), with the intention to legalize and regulate online poker. However, this bill was eventually shelved.  
Future of Poker in California
The US gambling scene began to change in 2018 after the Supreme Court overturned the laws that prevented states other than Nevada from offering sports betting. As expected, California jumped on the bandwagon, and many lawmakers have tried to craft a sports betting bill that would cater to the interests of commercial gambling parties and numerous tribal casinos.
If you take a look at the success Tribal Casinos have made, legalising online gambling in California should be a no brainier for the legislators. Tribal casinos are said to generate almost $8 billion in profit while card rooms add another $1 billion to the midst. The tax revenues from these also exceed $400 million. It is almost inconceivable to think about how much more in taxes is to be received if online gambling was legalised and taxed. Billions worth of tax money lies in online gambling as it is the most widespread form of gambling in the world, with millions of people already playing games in regulated online casinos.
These numbers resonate with the lawmakers who understand how much California is said to gain with legalised online gambling, not only in terms of taxes but also in quelling the black gambling markets.
The voting will take place in November 2022. In the event voters decide that sports betting should be legalized, online poker might eventually be considered. However, it will have to wait for its turn — and, based on past experience, it is unlikely that it will become legal in the state anytime soon. 
Other Resources
Final Thoughts
As you can see, California has a complicated relationship with poker. Although online poker is still not legal, you can still play it in offshore poker rooms and online casinos.  Additionally, you can play it on sweepstakes sites or in social casinos. 
Playing land-based poker is legal, and there are several dozen brick-and-mortar casinos and poker rooms all over California. It is also possible to organize poker nights with your friends; however, you should be aware that taking an organizer's cut or fee may get you in trouble. 
FAQs
Can I play poker legally at home in California?
Participating in a poker game at home is legal as long as the proprietor doesn't charge any fees. Participants are only allowed to earn money through winnings. However, even if the organizer requires special compensation, there's a sort of a loophole — as long as the organizer does not rake the pot more than five times, the game is considered legal.
How to play online poker in California?
Currently, the only places where players can play poker legally are sweepstakes poker sites and social casinos. Still, even though online poker has not been regulated yet, you probably won't get into trouble playing on offshore online sites. 
Where can you play online poker in California?
California residents cannot participate in any poker games that require wagering real money. Since sweepstakes poker sites and social casinos do not offer real money poker games, they are the safest option. 
Is playing online poker for real money illegal in California?
It is illegal to play real money online poker in California, as it violates the state's gambling laws. However, you can play online poker using virtual currency on social gambling and sweepstakes sites.
What kind of gambling is legal in California?
In California, tribal casinos, card rooms, charitable gambling, and horse racing betting are considered legal forms of gambling. However, online poker is not regulated. Additionally, California is a no-go zone for commercial casinos and sports betting.