Poker Tournaments in Northern California in 2023 – North CA Poker Tournaments Schedule & Results
Californian gambling regulations prohibit all house-banked and percentage games. In its traditional format, poker is one of those games. However, poker aficionados in California have found ways to get around the mentioned restriction. As a result, there are still plenty of offline and online spots where you can play this popular casino classic.
This article focuses on NorCal's poker offer and details Northern California poker tournaments. Stay with us to learn more on this topic.
Poker Tournaments in Northern California
As we mentioned, you can find poker games in California on the internet and in land-based gambling venues. In most cases, poker tournaments are part of the package.
You can learn more about CA online and land-based poker tournament scenes in depth in the following paragraphs.
Online Poker Tournaments
California is one of many US states that haven't introduced any online gambling regulations yet. So, you won't find any online poker rooms licensed in California where you can play real money online poker. However, Californians can still have their fair share of fun when it comes to this casino staple.
There are two ways you can participate in a poker tournament in Northern California. Your first option is sweepstakes online poker rooms. These online gambling platforms are set up similarly to regular online poker rooms, with the difference of players not earning a profit. 
Players can play and bet with digital coins purchased before their gaming session or tournament. By collecting points, they can exchange them for real money at the end of the session or tournament. Sweepstakes sites typically organize daily, and weekly tournaments and have their participants compete for fixed prizes.
Real money poker tournaments hosted by offshore online poker rooms are your second option. Since no legislation in California directly prohibits gambling in offshore poker rooms, you can join any platform of this kind that caters to US players. There's a list of offshore online poker rooms that frequently organize great poker tournaments at the top of this page. Make sure to check them out and find what you like best.
Land-Based Poker Tournaments
Two types of gambling venues host land-based Northern California poker tournaments — card rooms and Indian casinos. 
Like the mentioned sweepstakes casinos, CA card rooms operate based on a loophole in the Golden State's gambling regulation. They earn money by collecting fixed tier-based rake or charging the time you've spent at the table. Card rooms also don't have dealers due to CA gambling laws, so players take turns in the dealer's role instead.
Northern California card rooms host numerous poker tournaments throughout the year, like Texas Hold'em, Omaha and Seven Card Stud events.
Indian casinos in Northern California also offer regular poker tournaments. These gambling establishments fall under the jurisdiction of the Indian Gaming Regulatory Act (IGRA) from 1988. As a result, they're allowed to host real money poker games and tournaments, unlike the mentioned card rooms. Some of them even give you an option to organize your own private small poker tournaments since they allow players to book tables beforehand.
How to Register for a Poker Tournament
NorCal players who would like to participate in a real money poker tournament online can do so in a couple of steps. Simply follow our detailed guidelines below, and you can play in any tournament of your choice: 
Choose A Poker Site
Select the online poker room you prefer from our top-tier offshore poker rooms list at the beginning of the page.
Visit its official homepage and click on the Join button.
Signup
Complete the registration form and submit your account request.
Verify your email address using the verification code received from the casino.
Deposit & Play
Log into your account and make a deposit.
Head to the tournaments section and find the one where you'd like to play.
Enter the tournament following the poker room's official terms and conditions.
Northern California Land-Based Casinos With Poker Tournaments
Northern California offers a wide range of options when it comes to land-based poker tournaments, as we mentioned above. The Golden State's card rooms host many popular ones, but these tournaments don't involve real money poker games.
If you get more of a kick out of real money poker tournaments, we suggest you visit one of NorCal's many tribal casinos. Northern California boasts 45 great ones. You can have a look at our list of best Northern California tribal casinos below to help you out with your choice:
Note: The minimum age for gambling in California is 18. However, many of these casinos serve alcohol on their premises and, thus, require you're at least 21 years old (legal drinking age) to enter. 
Other Resources
Final Thoughts
California is not a particularly poker-friendly state judging from its gambling regulations. Nevertheless, numerous gambling establishments offer poker tournaments, both online and offline, based on some loopholes in those laws.
If you're from Northern California, you can participate in poker tournaments in sweepstakes online casinos, offshore casinos that accept US players, land-based card rooms, and tribal casinos.
FAQs
Are any online poker tournaments legal in Northern California?
Yes. Northern Californian land-based card rooms and online sweepstakes casinos offer poker tournaments with games that are not house-banked. If you're looking for real money online poker tournaments, you can join any offshore online casinos we've listed at the top of this page since CA doesn't currently regulate online gambling.
Who can enter Northern California poker tournaments?
According to the state's gambling laws, anyone of legal age can enter a NorCal poker tournament.
What is the biggest poker tournament in Northern California?
NorCal's gambling establishments host a lot of impressive poker tournaments. The biggest and the most anticipated tournament that has taken place in Northern California most recently have been the WSOP Circuit.
Are Northern California poker tournaments regulated?
Yes. All gambling activities happening inside gambling establishments licensed by California are regulated. They fall under the jurisdiction of the California Gambling Control Commission or National Indian Gaming Commission, depending on where they specifically take place.
About The Author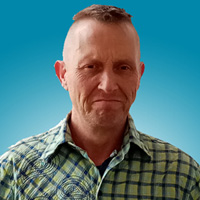 Contact Me
Hi, I am the Chief Editor of top10pokersites.net, this site is dedicated to all thing poker. I have been working around the poker industry for the last 15 years, with different brands. The main purpose of this site is to keep you uptodate with the industry and offer you the best deals around.