Is Online poker legal in Utah – Poker Laws in Utah
Gambling was forbidden on Utah's territory even beforeit joined the Union. This opposition was largely driven by Mormon heritage and religious culture dominant in the state. Fast-forward to this day, Utah still holds the veto on all gambling forms, including the state lottery. At one point, Utah allowed betting on horse races, but the activity was quickly shut down after a couple of years.
In spite of numerous attempts to bring regulated gambling back to Utah's borders, the state refuses to give in. On top of that, UT legislators adjusted gambling laws so that they directly prohibited online gambling as soon as it became popular. Nevertheless, we analyzed UT gambling laws and current practices in detail and found a few flaws you can use to go around the state's harsh gambling regulations.
Is Online Gambling Legal in Utah?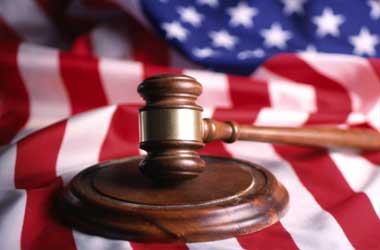 Utah Criminal Code mentions online gambling at the very beginning of its Gambling section:
"(1) A person is guilty of gambling if the person:
participates in gambling or fringe gambling, including any Internet or online gambling;"
According to this claim, gambling over the internet is forbidden in Utah beyond all doubt. Not only that, but the law also has classifications for potential charges that UT gamblers face:
"(2) Gambling is a class B misdemeanor, except that any person who is convicted two or more times under this section is guilty of a class A misdemeanor."
However, some players believe that Utah's legal documents contain a tiny loophole for online gambling. Namely, even though Utah clearly bans internet gambling, international sites based outside the state aren't mentioned in the code. As they don't have to abide by UT laws, offshore sites are free to accept players around the globe, and many of them allow Utah poker fans to join their rows.
Poker Laws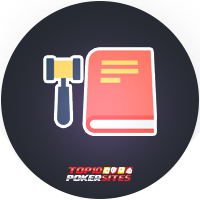 Read the official document issued by the Utah State Legislature for precise wording on gambling regulations:
Online Poker
Utah's online gambling laws govern the status of online poker in the state. Due to the official online gambling ban, there are no legal state-approved poker sites. Nevertheless, this doesn't mean that Utah poker players cannot access the game online.
Offshore poker sites have a presence in Utah despite the state's harsh online gambling laws. As these operators aren't mentioned in the legal books by name, they fall into a gray area.
If you join trusted operators like those featured on our page, you can rest assured your poker sessions will go through smoothly. Still, consult a legal expert for professional advice before making any decisions.
Land-Based Poker
Utah has never legalized land-based casino gambling, so there are no tribal or commercial casinos at all. The closest thing to brick-and-mortar casinos in the state are bars that organize bingo and poker events without charging any entry fees. Still, some of their funding comes from slightly higher prices for food and drinks.
Although these venues provide prizes for winners, they are nothing like real money winnings you can get in Vegas-style establishments. That's why taking a trip to the nearest state with legal gambling halls, such as Nevada or Colorado, is a preferred choice among poker fans from Utah.
Home Poker Games
Utah's anti-gambling philosophy goes as far as to forbid home poker games. What's more, the state has a history of busting these games and putting a stop to such gatherings. This is done to prevent the hosts from profiting from what should be a fun poker night with friends. Still, if there's no real cash involved, you can probably play poker at home without facing any charges.
What Forms of Gambling Are Legal in Utah?
By now, you should be aware that
Utah offers no legal gambling options to its residents or visitors
. Furthermore, gambling was illegal in UT even before the state entered the Union. In the years since, all the laws Utah has enacted have further enhanced the gambling ban.
Some attempts to legalize gambling have been made, though, without much success. Pari-mutuel betting on horse racing was legal in Utah for a few years, but the state changed its mind and prohibited the activity once again. The Beehive State doesn't even have a lottery, a popular form of gambling across the US.
Another attempt to organize some gambling activities came from UT bar owners, who opened bingo halls and poker rooms without requiring any buy-ins. Still, Utah law enforcement doesn't favor these venues, and with their vague nature, they can't even set up a classic gambling environment for real money.

Why Should We Play Online Poker?
Utah poker sites featured on our page offer a number of benefits that may convince you to play the game online if you're still undecided. Here's why these platforms are so popular across the country:
Only available option for real money play — Since Utah prohibits all forms of gambling, offshore poker sites are, effectively, the only valid option for players from this state. Although you can find some poker activity in several bars in Utah, you'll only compete for certain prizes as these venues can't organize classic tournaments with buy-ins like regular casinos or poker rooms.
Convenient gaming — Online poker is better than live options simply because you don't have to leave your home to enjoy it. Everything is a click away and available from your living room or wherever you are.
Impressive game variety — While some poker sites focus on popular games like Texas Hold'em and Omaha, others have added diversity to their game selection. As a result, you may also find Stud, Razz, Three Card Poker, and other game variations on certain offshore poker platforms.
Massive bonuses for extended gameplay — Online poker players with accounts on international sites always have opportunities to claim generous bonuses. The offers start with a welcome promos for new members and extend through deals for regulars and VIP players.
High player traffic around the clock — Offshore poker sites welcome players from all over the world. Therefore, you'll certainly find competition whenever you participate in poker sessions.
Recent Utah Poker Law Changes
Unfortunately, we've seen
no attempts to make any changes regarding the legality of poker or any other form of gambling
in the last decade. The most recent poker law in Utah was signed in 2012, and it took an anti-gambling stance. This law added specific language to
clarify the ban on internet gambling
and emphasize Utah's strong attitude against online gambling legislation.
Future of Poker in Utah
In light of our discussion so far, it's clear that
Utah has a stringent attitude toward gambling
of any kind, including online poker. Moreover, the state doesn't seem interested in changing its current policy based on these two provisions from its Criminal Code:
"(4) If any federal law authorizes Internet gambling in the states and that federal law provides that individual states may opt out of Internet gambling, this state shall opt out of Internet gambling in the manner provided by federal law and within the time frame provided by that law.
(5) Regardless of whether a federal law is enacted that authorizes Internet gambling in the states, this section acts as this state's prohibition of any gambling, including Internet gambling, in this state."
This leads us to believe that Utah will stay closed for online poker and other gambling forms for the time being, and possibly in the future as well.

Other Resources
Final Thoughts
Utahns don't have too many options to play their favorite games as the
state outlaws every form of gambling
. Based on the current legal gambling landscape and the state's unwillingness to make any changes, we probably won't see any new laws that allow this activity in the Beehive State anytime soon.
This leaves players from Utah with limited choices when the gambling urge hits. They can play bingo and poker in bars that do not charge entry fees or travel to neighboring states for live gameplay. As for fans of online poker and other forms of gambling, offshore sites operating in the legal gray remain the only decent course of action for some real-money play.

FAQ
Is online poker legal in Utah?
No, it's not. Utah is one of the few states that explicitly prohibit online gambling in its Criminal Code.
Can I play live poker games in Utah?
Poker is illegal in Utah, and the state has no land-based casinos, so live poker for real money is unavailable. If you want to take part in proper live poker tournaments, it's best to visit Nevada or Colorado.
What is the minimum age requirement for Utah residents if they want to join offshore poker sites?
The minimum gambling age at offshore poker rooms is usually 18, and this rule stands for players worldwide, including those from Utah.
Does Utah allow home poker games?
No, Utah doesn't officially allow home games. Moreover, the state is known for busting these types of gatherings.
Is it legal to bet on sports in Utah?
No, it's not. Sports betting is still on the list of activities that are illegal in Utah, along with all the other forms of gambling.