Is Online poker legal in Rhode Island – Poker Laws in Rhode Island
Rhode Island's small size may make it appear insignificant, but its gambling attitudes are anything but. Ocean State was one of the last US jurisdictions to amend the Constitutional ban on gambling and one of the first to legalize sports betting. Between these two events, Rhode Island also authorized horse betting, lottery, and charitable and land-based gambling.
Online gambling never made it onto RH's list of approved gambling activities. With the exception of social and sweepstakes sites, the state offers no online casinos. Players seeking real-money online gambling entertainment have only one option: offshore gambling sites.
If you're interested in how these foreign casinos mesh with Rhode Island gambling laws, keep reading. The following article dissects this state's gambling landscape, shedding light on all the legal options available to its residents and visitors.
Is Online Gambling Legal in Rhode Island?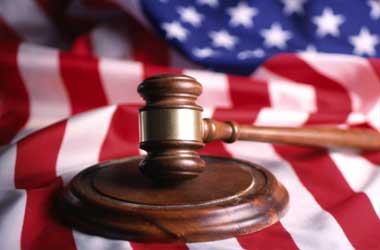 Founded as a haven for the personal and religious freedom of Americans, Rhode Island always stood out from its neighbors. The state first became a gambling mecca during the colonial era. A flourishing lottery industry supported its municipal development during the 17th and 18th centuries.
The introduction of the Constitution and General Laws halted RH's gambling expansion in the 1840s. However, driven by a shift in religious attitudes and the lure of additional tax revenue, this barrier gave way. Rhode Island legalized pari-mutuel horse betting in 1934, opening two racetracks. Pull-tab lottery games, bingo, and off-track betting followed shortly after, while video lottery terminals joined the mix to compete with Connecticut's Foxwoods casino debut in 1992.
Surprisingly, most of these inclusions were lawmaker-fueled. Voters opposed gambling expansions throughout the 20th century, resulting in the failure of several referendums. As a result, Rhode Island's land-based casinos didn't get off the ground until the turn of the millennium. The voters only supported full-scale table gaming in 2012, paving the way for the introduction of two land-based casinos. Both are still open today.
The US Supreme Court's sports betting ban annulment in 2018 encouraged Rhode Island lawmakers to legalize this activity statewide. However, Ocean State's authorities never showed the same interest in iGaming. Sweepstakes and offshore casinos remain the only internet platforms available to Rhode Island online gambling enthusiasts.
Poker Laws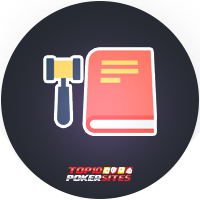 Unlike South Carolina or Pennsylvania, Rhode Island legislation never explicitly targeted poker. The state banned this popular game as part of its table games restrictions.
After the authorities lifted the said ban, anyone aged 18 or older could play poker within state borders. Little has changed since then.
The following sections illustrate that, detailing the current land-based and online poker offer in Rhode Island.
Online Poker
Rhode Island is yet to legalize online gaming, including poker. Excluding sports betting, authorized in 2018, the state made few attempts at this type of expansion. Two of the most relevant ones occurred in 2018 and 2023.
A few months before the mentioned sports betting legalization, state Rep. Charlene Lima proposed an online scratch-off ticket sales bill. Although innocent compared to a full-fledged iGaming expansion, the proposal gained little traction, never reaching the ballot. The RH gaming scene saw no similar developments in the following years.
Online poker only became a topic of discussion in 2023. One of Ocean State's land-based casinos pushed for iGaming legalization, encompassing poker, in April. Bally's Twin River Casino representatives backed the proposal, claiming the expansion would "enhance state revenue and better position the state's casinos in the competitive New England gaming market."
Senate President Dominick Ruggerio and Rep. Gregory Costantino endorsed the initiative. The S0948 bill proposal entered into the legislative process in April 2023 but has yet to go to vote. Until then, Ocean State poker players can play their favorite game at sweepstakes and offshore poker rooms.
Sweepstakes are legal in Rhode Island because of their "no-purchase-necessary model." They offer free-to-play poker games and tournaments with modified gameplay and rules.
If you prefer traditional real-money poker, offshore poker sites are a far better choice. These online platforms host slews of poker games, including niche variants like Stud and Razz. They also run poker tournaments on workdays and weekends, offering hundreds of regular and fast-fold tables for competitive play.
Rhode Island gambling regulations don't directly outlaw these sites, so residents and visitors regularly join and use their services. You can do the same by referring to our top Rhode Island poker room list on this website. However, it might be wise to consult a lawyer or other qualified professional to prevent legal troubles.
Land-Based Poker
Despite its progressive nature, Rhode Island doesn't boast the biggest land-based poker scene. Many of its less gambling-friendly neighbors, like Connecticut, got their first brick-and-mortar poker rooms years before the turn of the century under the IGRA. However, this federal law did not impact the RH gaming industry because the state lacks federally-recognized tribes.
The Narragansett Tribe of Indians, one of five RH Native American tribes, has been trying to establish a tribal casino for quite some time. They tried to put 31 acres of land into trust for these purposes in the 1990s, but the state opposed the action, taking the case to court. After a lengthy legal battle, including several appeals, the Supreme Court ruled in favor of the state on the grounds of the IGRA.
Rhode Island's only land-based poker room opened after the 2012 table game referendum. It's a part of the RH Twin River Casino in Lincoln mentioned above. Twin River's facilities offer 22 poker tables and host a solid poker game selection. Texas Hold'em, Pai Gow Poker, Let it Ride, 3 Card Poker, and Caribbean Stud Poker are among the variants you can play on its premises.
Home Poker
Rhode Island legislation doesn't provide specific rules regarding home poker. Nevertheless, the General Laws section 11-19-20 forbids citizens from organizing and engaging in private gaming activities under the "Inducing others to visit gambling place" provision.
The law is not to be taken lightly, stating that "Every person who shall, on any pretext whatsoever, invite, entice, persuade, or induce any other person to visit any house, room, or other place kept for the purpose of gambling, with the intent that that other person shall at that place engage in gambling or playing at any game of chance, for money or other valuable consideration, shall be fined not less than five hundred dollars ($500) and be imprisoned one year."
Proponents of social gaming opposed the law in 2016, claiming it impinged on civil liberties, but to no avail. Rep. William W. O'Brien had a similar idea in January 2023, introducing a new bill that would bring social gaming to Rhode Island's private residences, public taverns, and clubs. As of now, the bill is awaiting consideration by the House Judiciary Committee.
What Forms of Gambling Are Legal in Rhode Island?
Rhode Island's gambling market may not comprise the widest selection of gambling activities in the US, but it's far from lackluster. You can learn more about them in the comprehensive overview below.
Land-based casino gambling
Rhode Island opened its first land-based casinos after the voters supported the table games referendum in 2012. This legislation prompted two of its largest brick-and-mortar gaming establishments — Twin Rivers and Newport Grand — to introduce titles like blackjack, roulette, baccarat, and poker into their game offers. Both operate today, though the latter has changed ownership and relocated to Tiverton.
Horse betting
This was the first gambling category Rhode Island legalized after its big 1843 Constitutional ban. The 1934 horse betting law led to the opening of two racetracks — Narragansett Park and Lincoln Downs. Sadly, both closed during the 1970s.
Sports betting
Rhode Island made history as the first state in the U.S. to legalize sports betting after the Supreme Court's PASPA reversal. Then Gov. Gina Raimondo signed the bill in June 2018, and both RH land-based casinos added this activity to their menu shortly after. Twin Rivers opened a full-service sportsbook, and Tiverton a sports betting kiosk. Both also offer mobile wagering.
Lottery
Funded by the Masonic Lodge and other community groups, the RH lottery first became available in colonial times. After the Constitutional ban on gambling, the category took over a century to resurface. It has been in operation since 1974, donating over $8.7 billion to the State's General Fund to support Rhode Island's health, education, public safety, and other government programs.
Charitable gaming
Ocean State authorized charitable gaming in 1979. Initially, its scope of legal activities comprised raffles, bingo, bazaars, poker and Las Vegas nights. However, the State Police Charity Gaming Unit quickly limited the list to the former three. It also established the standards that an organization must meet to legally organize charitable gaming events in the state. They include a state-issued non-profit charter and a bingo or raffle license.
Note: In 2017 and 2018, Rhode Island lawmakers proposed bills that would regulate daily fantasy sports. Neither passed the legislature, but the category remains available in the state. RH's Attorney General, Peter Kilmartin, clarified the situation in 2016, stating that DFS constitutes "games of chance" rather than a lottery. Today, DraftKings, FanDuel, CBS Sports, and other similar platforms offer DFS games to Rhode Islanders.
Why Should We Play Online Poker?
While Rhode Island land-based casinos offer an exciting gambling experience, offshore gambling sites might still be better suited to modern-day players. You'll find some of their most prominent advantages in the list below.
Accessibility — Rhode Island offers only two land-based casinos, both located in the east part of the state. Unless you live close by, you'll have to take time off and travel to visit them. In contrast, offshore casinos offer their services no matter where you are. You can play their games and tournaments from the comfort of your home, car, office desk, or park bench. All you need is an internet connection and a mobile or desktop device.
Diversity — Having only two casinos to choose from isn't ideal, especially considering that only one offers live poker. You'll have a relatively narrow catalog of games to choose from, whatever your preferences. No offshore casino comes close to being this limited. These sites host thousands of industry-leading developer games, from simple slots to sophisticated poker variants. On top of that, they provide quality live dealer cash games and tournaments with real-life opponents from around the world.
Prizes — RH's gambling regulations and taxes limit its land-based casinos' offers. These establishments don't have the resources to match the promos and rewards their online counterparts boast. Consulting our top RH offshore casinos list provides a great example. These platforms treat new users to bonuses worth up to $3,000 and host games with progressive jackpots valued at several million dollars.
Anonymity — To play at land-based casinos, you must visit them in person. There's no way you can hide your identity or activities from others. Meanwhile, offshore casinos operate online, so you can keep your gaming habits completely private. With modern payment methods, not even your bank needs to know whether and how much you're winning from online gambling.
Practise — Offshore casino games' demo modes give players a lot of breathing room. You can test new titles, try different betting strategies, experiment with HUD apps, and more without spending a cent. Land-based casinos cannot compete with these features.
Recent Rhode Island Poker Law Changes
The
Casino Gaming Acts from 2012 and 2016
were the last poker-related laws Rhode Island passed. The authorities have made no other attempts at expanding RH's poker landscape since. The
state still lacks an iGaming regulatory framework
.
Future of Poker in Rhode Island
After a period of stagnation, Rhode Island's gambling wheels seem to be turning again. The state's biggest land-based casino brand's iGaming expansion proposal gained support from two government representatives in 2023. The bill, which is currently in the legislative stage, has solid chances of becoming law for two reasons — the profitability of the recent sports betting legalization and the country's developing gambling-friendly climate.
If adopted, the new law might grant Rhode Islanders more than a chance at playing in state-licensed casinos. Bally's Twin River 2018 acquisition of Delaware Dover Downs Casino could lead to a player pool merger in the future.

Other Resources
Final Thoughts
The gambling landscape in Rhode Island reflects the state's small yet mighty presence. It includes all major gambling forms but one. Its residents and visitors can enjoy state-licensed land-based casino and charitable gaming, horse and sports betting, lottery, and DFS, but not online gambling.
Ocean State has made no serious attempts at legalizing iGaming. However, Bally's recent online gambling proposal may change that forever. Until then, Rhode Island iGaming fans can satisfy their gambling appetites in offshore casinos from our top list. Browse the brands, find your favorites, and start your gambling journey today.

FAQ
Is poker legal in Rhode Island?
Yes. Rhode Island legalized table games like poker in the 2012 referendum. Poker fans can play this game in two land-based casinos — Twin Rivers and Twin Rivers Tiverton.
Can I play online poker in Rhode Island?
Rhode Island's lawbook includes no gambling regulations that cover online poker. While this means the state has no real-money online poker sites, it also implies no official rules prevent you from playing at offshore poker rooms. If you'd like to try, our top Rhode Island online casinos list can help you choose your match. To avoid legal problems, consult a legal advisor beforehand.
What other forms of gambling are legal in Rhode Island?
Rhode Island embraces a range of gambling activities, including the lottery, charitable bingo, raffles and bazaar games, land-based casinos, DFS, and sports and horse betting. However, it is important to recognize that these regulations apply exclusively to state-licensed venues. The law prohibits all forms of social gaming.
What is the legal gambling age in Rhode Island?
You must be at least 18 years old to gamble in Rhode Island legally.