Is Online poker legal in Pennsylvania – Poker Laws in Pennsylvania
Once the epicenter of coal, steel, and railroad production, Pennsylvania has reimagined its identity to become a hotspot for the dynamic world of gambling. From horse racing to poker, casino games, sports betting, bingo, and lottery, the Keystone State now embraces all forms of gambling.
The expansion of gaming laws in 2017 opened the floodgates for a thriving industry that's grown to incorporate not only traditional casinos but also online platforms and innovative mini-casinos.
While the industry is bound by certain regulations, there's no specific prohibition against offshore gambling, putting it squarely on the table for consideration.
This guide will unpack Pennsylvania's gambling laws, revealing the milestones and legalities that shape this vibrant landscape. We'll also provide you with a thorough understanding of the ins and outs of the state's gambling ecosystem.
Is Online Gambling Legal in Pennsylvania?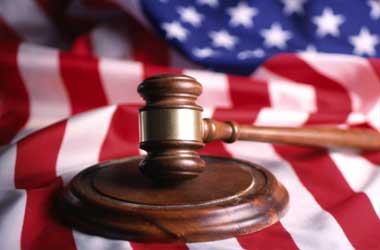 Online gambling in Pennsylvania is thriving. The state has made substantial strides in legitimizing and regulating the industry since the expansion of gaming laws in 2017. Unlike in other states, where the law might be ambiguous,
Pennsylvania has embraced online gambling, creating a well-regulated and lucrative environment.
The Pennsylvania Race Horse Development and Gaming Act and the Expanded Gaming Act form the backbone of the state's gambling regulatory structure. The Pennsylvania Gaming Control Board, established under the former, oversees all matters related to gambling in the state. This includes not only traditional land-based casinos but also online platforms.
The Expanded Gaming Act of 2017 signaled a paradigm shift in the state's gambling scene. The act explicitly legalized online gaming, including poker, slots, and table games, along with regulating Daily Fantasy Sports (DFS). Additionally, it set the stage for sports betting regulation, pending necessary changes in federal law and the authorization of video gaming terminals at truck stops and tablet gaming at airports.
The state also welcomed the introduction of "satellite" casinos, broadening the reach of gambling across Pennsylvania. Moreover, the act led to the legalization of the online lottery, an initiative that has seen remarkable success.
The Pennsylvania Criminal Code, under section 5513, stipulates that any form of gambling not explicitly exempt by the legislature is illegal. This law is primarily aimed at game operators, prohibiting the operation, solicitation, or acceptance of unlawful gambling.
As far as the legal definition of gambling in Pennsylvania goes, it follows the traditional three-element definition that includes consideration, chance, and reward.
Interestingly, Pennsylvania does not have a definition specifically for online or land-based gambling. However, the state's laws have effectively covered these areas by defining the consideration element as money or other value collected for a product, service, or activity, which is offered in direct or indirect relationship to playing or participating in a simulated gambling program.
Overall, online gambling in Pennsylvania is a booming and well-regulated industry, with the state taking proactive steps to ensure it remains within legal and ethical boundaries. In contrast to states like North Dakota, where the legal situation remains uncertain, Pennsylvania stands as a beacon of how progressive legislation can successfully integrate online gambling into the state's economy.
Pennsylvania Poker Laws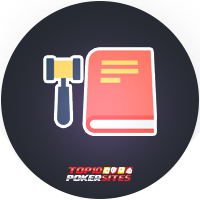 Pennsylvania set a precedent in the US with its comprehensive legalization and regulation of poker. The first significant step was made in 2010 when Governor Ed Rendell approved the inclusion of poker in the state's casinos, which were previously only allowed to host slots. A setback occurred in 2011's "Black Friday" event, as the US Department of Justice temporarily shut down online poker sites.
However, the tide turned in 2017 when Pennsylvania lawmakers passed HB 271, legalizing online poker and other forms of gambling. Today, seven casinos hold licenses to provide online poker, and ten offer live poker rooms. Whether a player prefers online or land-based poker or likes to switch between cash games and tournaments, Pennsylvania caters to a wide range of preferences. Please note that the legal age for poker in Pennsylvania, online or live, is 21.
Online Poker
Pennsylvania has not only legalized online poker but has also instituted a robust regulatory framework to oversee it. The landmark bill, HB 271, passed into law in 2017, paved the way for this significant shift in the state's approach to online gambling. As of now, seven casinos are authorized to offer online poker to residents of the Keystone State.
The law is centered around regulating the provision of online gambling services rather than the players themselves. This means that online poker players in Pennsylvania can confidently participate in games without fear of legal repercussions. The state's online platforms have been thriving because of their easy access, wide range of games, and attractive promotions.
For those looking to engage in online poker in Pennsylvania, numerous options are available, each providing a unique gaming experience. However, potential players should always remain mindful of the rules and regulations pertaining to online gambling in the state. Always ensure that the platform you choose is safe and trustworthy.
As an aside, social poker sites like Global Poker are also available, although it should be noted that prizes on those platforms pale in comparison with real-money online poker rooms.
Land-Based Poker
The landscape of land-based poker in Pennsylvania is diverse and robust, thanks to the state's forward-thinking approach to gambling legislation. Numerous casinos throughout the Keystone State, including esteemed establishments like Live! Casino Philadelphia, Parx Casino, and Mohegan Sun Pocono offer poker rooms teeming with activity, a testament to the game's popularity in the region.
These venues cater to a wide array of player preferences, prominently featuring No-Limit Hold 'em cash games while also hosting medium-stakes tournaments. The legalization of table games in 2010 was a significant turning point for poker in Pennsylvania, transforming previously slots-only casinos into vibrant hubs for poker fans.
Beyond traditional casinos, several racetracks and resort venues, such as the Meadows Racetrack & Casino and Wind Creek Casino, further enrich the state's poker scene. These establishments routinely organize tournaments, including coveted low buy-in satellite events for prestigious poker series like the World Series of Poker.
Home Poker
In Pennsylvania, home poker games do fall into a bit of a legal gray area. The Pennsylvania state law does not explicitly mention home poker games, but it does make it clear that all forms of gambling are illegal unless specifically authorized by the state.
While this may seem to imply that home poker games are illegal, there is some room for interpretation. Pennsylvania law stipulates that players must be "engaged in gambling" for it to be considered unlawful.
The consensus seems to be that if a poker game is conducted in a manner where no person, organization, or entity is making a profit from its operation (outside of the outcomes of the game itself), it may be considered a "social game" and thus exempt from the law. However, this is a loose interpretation and has yet to be tested in court. Therefore, it's recommended to proceed with caution when organizing home poker games in Pennsylvania. It's also worth consulting with a legal expert to better understand the potential risks.
What Forms of Gambling Are Legal in Pennsylvania?
In Pennsylvania, various gambling forms are legal, having been introduced at different times in the state's history. Here's a brief overview:
Land-based casino gambling (2004)
The Pennsylvania Race Horse Development and Gaming Act of 2004 paved the way for casino gambling. There are now numerous commercial and tribal casinos across the state offering a wide array of games like slots, blackjack, craps, and roulette.
Online Casino Gambling (2017)
Online gambling was legalized in 2017, allowing casinos to offer their games online. Now, many licensed online casinos operate within state lines, providing convenient access to various games.
Live poker (2010)
Pennsylvania legalized blackjack, roulette, and other table games in 2010.
Sports betting (2017)
Sports betting was legalized as part of the same 2017 expansion that included online casinos. Pennsylvanians can now place wagers on their favorite sports teams both online and at physical sportsbooks in casinos.
Horse racing (1967)
Horse racing has a long history in Pennsylvania, where parimutuel betting has been legal since 1967. The state has several racetracks offering both live and simulcast racing.
Lottery (1971)
The Pennsylvania Lottery was established in 1971 and offers a variety of games, including multi-state options like Powerball and Mega Millions. Profits from the lottery go towards supporting programs benefiting older Pennsylvanians.
Online Lottery (2018)
In 2018, the Pennsylvania Lottery began selling tickets online, providing a more convenient option for players. Now, residents can participate in draw games and instant games from the comfort of their homes.
Daily fantasy sports (DFS) (2017)
DFS became legal in Pennsylvania in 2017. Many top DFS operators now offer their services in the state, providing players with a fun and potentially profitable hobby.
Online Poker (2017)
Online poker was also part of the extensive 2017 gambling expansion. Many of the major online poker operators now have a presence in Pennsylvania, providing players with numerous options for online play.
Home Poker Games
While not explicitly stated in the law, home poker games are generally considered legal under the condition that no person, organization, or entity profits from the game's operation (outside of the outcomes of the game itself).
Why Should We Play Online Poker?
]Playing online poker in Pennsylvania offers many benefits that attract players of all levels. Let's mention the most important ones:
Convenient Access: Online poker platforms offer the convenience of playing from anywhere, anytime. Whether you're at home, on the go, or even during your lunch break, you can easily access a wide range of poker games at the click of a button.
Diverse Game Selection: Pennsylvania online poker sites provide a vast array of game variations and formats. From the ever-popular Texas Hold'em to Omaha Hi-Lo and Stud, players can indulge in their preferred poker variants and explore new ones.
Competitive Bonuses and Promotions: Online poker operators in Pennsylvania entice players with lucrative bonuses and promotions. These can include generous welcome offers, deposit bonuses, loyalty rewards, and exclusive tournaments.
Skill Building Opportunities: Online poker platforms serve as valuable learning grounds for players of all skill levels. They offer a wealth of resources, such as tutorials, strategy articles, and interactive tools, to help players sharpen their skills, develop winning strategies, and elevate their gameplay to the next level.
Multi-Table Action: Online poker allows players to participate in multiple tables simultaneously, offering unparalleled speed and excitement. This feature enables skilled players to maximize their profits by capitalizing on more hands and exploiting favorable opportunities.
Player Diversity and Competition: The online poker community in Pennsylvania is a melting pot of players with various backgrounds and skill levels. This rich player pool ensures a vibrant and challenging gaming experience, providing ample opportunities to test your skills against opponents with different playing styles and strategies.
Player Safety and Security: Our recommended poker sites prioritize player safety and employ robust security measures like SSL encryption to protect personal information and financial transactions. This ensures a secure and trustworthy environment for players to enjoy their favorite game without worries.
Recent Pennsylvania Poker Law Changes
In recent years, Pennsylvania has experienced significant changes in its poker laws. In 2017, the state passed HB 271, legalizing online poker and expanding gambling options. This landmark legislation paved the way for the launch of online poker sites in 2019, offering players a convenient and regulated platform to enjoy their favorite game. Plus, PA poker players can pick and choose from some of the best offshore poker rooms, like Bovada and Ignition, as state laws do not prohibit those platforms.
Future of Poker in Pennsylvania
The future of poker in Pennsylvania appears bright and promising. With the successful legalization of online poker and the flourishing land-based poker scene, the state has cemented itself as a welcoming hub for poker enthusiasts. As technological advancements and player demand continue to evolve, we can anticipate exciting developments and innovations within the poker industry in Pennsylvania.
Other Resources
Final Thoughts
Pennsylvania's gambling laws have paved the way for a diverse and dynamic gaming landscape, particularly in the realm of poker. With the legalization of online poker and a thriving live poker scene in various casinos, the state offers many options for poker enthusiasts to pursue their passion. The comprehensive regulation and oversight ensure a safe and fair playing environment, whether players choose to compete online or participate in live tournaments. Beyond poker, Pennsylvania's gambling offerings encompass a wide range of options, including land-based casinos, sports betting, daily fantasy sports, and more.
FAQ
Is online poker legal in Pennsylvania?
Yes, online poker is legal and regulated in Pennsylvania. The state passed legislation in 2017 to expand gambling, including online poker, and the first online poker sites went live in 2019. Players can enjoy a safe and secure online poker experience on state-licensed and offshore sites.
Can I play live poker in Pennsylvania?
Absolutely! Pennsylvania has a bustling live poker scene, with numerous casinos across the state offering live poker games and tournaments. Players can participate in cash games, sit-and-go tournaments, and multi-table tournaments, catering to players of all skill levels and preferences.
Are offshore gambling sites legal in Pennsylvania?
Offshore gambling sites are not explicitly regulated or licensed in Pennsylvania. The authorities have no interest in going after individuals who play at offshore poker sites, evident from the fact that no one was ever prosecuted for it.
What other forms of gambling are legal in Pennsylvania?
In addition to online and land-based poker, Pennsylvania offers various other forms of gambling. These include sports betting, which was legalized in 2018, allowing players to wager on sporting events both online and at licensed sportsbooks. The state also has a state lottery, offering games like Powerball and Mega Millions, as well as daily fantasy sports platforms.