Is Online poker legal in Oregon – Poker Laws in Oregon
While not as progressive as Nevada, New Jersey, or Delaware, Oregon boasts a long gambling history. The state has legalized various activities in this category over the last five decades, starting with horse betting and lottery. Today, its gaming landscape includes charitable, tribal, and social casino sites and land-based and online sportsbooks.
Unfortunately, online casino gambling is still a no-go. Despite some supporters' efforts, OR authorities and tribes have always opposed laws designed to legalize this activity in the state. The official Beaver State legislation even includes provisions that define "internet gambling" as unlawful on its territory.
Nevertheless, plenty of online casinos that operate offshore still accept Oregon players. Join us as we explore these platforms and dive into Oregon gambling laws and regulations.
Is Online Gambling Legal in Oregon?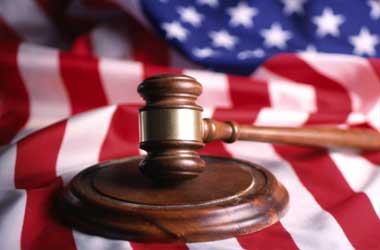 The roots of gambling extend deep into Oregon's past. This
activity first appeared on Sunset State grounds during the frontier times
. Together with trading and bartering, gambling thrived around Dalles City and the Columbia River. It spread like wildfire across the state, with gambling hubs opening in major cities like Portland. Nevertheless, none of these venues were officially legal or regulated.
Oregon's flurry of legalizations only started in the 1930s
:
Horse betting was the first gambling form to become legal in Oregon. Although the practice had been part of the Beaver States' residents' lifestyle since the 19th century, authorities only officially legalized it in 1933. The first racetrack — Portland Meadows — opened in 1946 and successfully operated for nearly sixty years.
Charitable gambling and lottery followed almost half a century later. In 1971, Oregon's Happy Canyon Bill legalized charitable casino-style games like poker, blackjack, and roulette. State lottery got the green light from the government in '85 and sold its first tickets the following year.
Sports betting and tribal casino gaming joined this mix in the late 80s and early 90s. The former appeared in its parlay-based form on the lottery's menu, and the latter was approved four years after the Indian Gaming Regulatory Acts came into effect in 1988.
Regrettably, the buck stops here when it comes to gambling. Besides the lottery's adoption of online sportsbooks in 2019, nothing significant has changed in Oregon's gambling landscape since the 90s. State lawmakers never passed laws legalizing commercial casinos and showed little interest in launching an official iGaming market. To this date, Oregon offers no state-licensed online gambling sites or poker rooms.
Oregon Poker Laws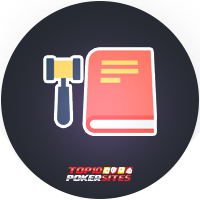 Oregon might've produced a few famous poker players, but this casino staple isn't exactly a dime a dozen in the state. The authorities
never officially legalized this game in its traditional form
because they've never legalized retail gambling. Thankfully, poker's become available to OR residents and visitors under two other pieces of legislation.
Sunset State authorized social casino games in one of its first gambling-friendly laws in the 70s. Oregonians played the game at social clubs and their homes until the late 80s. Once the US Congress enacted the Indian Gaming Regulatory Act in 1988, OR players could look forward to traditional, real-money poker rooms opening in their state.
OR tribal casinos added live poker into their casino game offer in 1993, a year after their debut in Oregon. No other relevant poker laws have come into force in the Beaver State since then. You can learn more about the ones mentioned at the links below.
Online Poker
Oregon Statutes don't comprise stipulations that directly outlaw online poker. However, this category falls under OR's restricted activities list in connection to a more general term — gambling. Section 167.109 of the Oregon Revised Statutes includes "internet gambling" in the Gambling Offenses chapter, making it illegal within the state's borders.
The law focuses on the criminalization of accepting payments "in connection with the participation of another person in unlawful gambling using the Internet." However, it never addresses individual online players or organizations operating outside the US under foreign jurisdictions. As a result, numerous offshore poker rooms offer their services to OR poker enthusiasts.
Given Oregon's poor offer of standard poker variants, these online platforms have become a hotbed of activity. They're easy and convenient to join and play and packed with popular and niche poker games and promotions worth several thousand dollars.
If you'd like to give OR offshore poker sites a try, you can refer to the top list featured on this page. Nevertheless, be aware that OR legislation, which prohibits participating or engaging in unlawful gambling, may expose you to legal liability. Consult a lawyer or legal counselor before joining these sites to avoid legal problems.
Poker players hesitant to try offshore sites may opt for sweepstakes and social casinos. However, the fact remains that these online platforms offer free-to-play poker games with modified rules and gameplay.
Land-Based Poker
Oregon's lack of gambling-friendly legislation keeps this state's land-based poker offer relatively small. The existing brick-and-mortar poker rooms operate thanks to OR social and tribal gaming laws.
Beaver State's first social gaming law went into effect in 1973. The legislation allowed private businesses, clubs, and other places of public accommodation to authorize social games. Dozens of these venues sprouted across the state, but none of them offered poker until the beginning of the new millennium.
Individual Oregon localities started including poker in their lists of allowed social games in the 2000s. Social clubs rushed to obtain permits and add this casino classic to their offer in the following years. In spite of legal issues with the local government, many of these facilities still operate today. Most are located in the Portland and Eugene area. All players aged 18 or older can enter the poker cash games and tournaments they offer for a fixed fee.
If you prefer land-based real-money poker, tribal casinos are your only option in Oregon. The first one opened in 1992 after the Cow Creek Band of Umpqua Indians negotiated a compact under IGRA. Eight more similar venues were built on Oregon Native American territory in the years to come. However, only three of them currently feature live poker rooms.
Home Poker
Home poker in Oregon is regulated by the above-mentioned social gaming laws. Residents and visitors can host and organize it in their private residences as long as:
The games don't include house players, house bank, or house odds.
The games' operation doesn't provide any income or profits for the host or the players.
What Forms of Gambling Are Legal in Oregon?
Oregon isn't the biggest gambling arena, but you can still enjoy a fair share of activities in this state. You can learn more about each in the following list:
Land-based Poker
As mentioned, Oregon never officially legalized commercial land-based casino gambling. However, social and tribal gaming laws have allowed Oregonians to enjoy classic casino games at local establishments since the early 70s. The first OR social card clubs opened after 1973, as individual localities within the state started adopting the social games law. Tribal casinos began operating in 1992, four years after the country passed IGRA. Around nine of them operate across the country at the moment. Most offer poker electronically, but you can find live poker games and tournaments in three.
Horse betting
Horse races were the first legal gambling category in the Sunset State. Authorities legalized pari-mutuel wagering in the early 30s. The list expanded to include off-track betting a few years later. Several horse tracks opened in the state throughout its history. The biggest and oldest one, Portland Meadows, also hosted electronic gaming machines. Unfortunately, the location closed down in 2019 after a lengthy legal battle with the Oregon Lottery over its poker games. The only horse track OR horse racing fans can visit is The Grants Pass Downs, which reopened in 2022. Its offering comprises off-track betting and 250 slots-like historical horse racing machines.
Sports betting
Oregon is one of the first US states to allow sports betting activities within its borders. This category of gambling became legal after voters approved it in 1985. State lottery kiosks around Oregon started selling the so-called Sports Action tickers shortly after. Because the tickets were limited to parlay-based sports betting, the 1992 Amateur Sports Protection Act didn't affect their sale. The activity expanded to full-scale sports betting and gained momentum after the Supreme Court annulled PASPA in 2018. The Oregon Lottery launched online sports betting a year later.
Lottery
The Oregon Lottery reigns supreme in this state's gambling sector. The state authorized it after more than 50% of voters supported the change in the 1984 general election. The organization sold its first ticket the following year. It introduced sports betting and video lottery terminals into its offer in the next two decades. So far, the OR lottery has generated over $2.7 billion in prizes and donated $502 million to state programs.
Charitable gaming
Oregon allowed nonprofit organizations to host casino-like games, such as blackjack, roulette, and craps, for fundraising in 1971. Bingo and raffles entered the fray of permitted games in 1976 and Texas Hold'em in 2005.
Why Should We Play Online Poker?
If Oregon's poker offer doesn't meet your needs and you can't travel to poker-friendly neighbors like Nevada or California, offshore poker sites are your best option. Here's why they're worth your time:
Convenience — Offshore poker rooms offer easy access to this popular casino game. You can join, log in, and get in on the action no matter where you are or what time it is. These sites' games and tournaments are available 24/7 as long as you have a mobile device or computer.
Affordability — Land-based poker venues in Oregon face high state taxes and capacity restrictions, meaning they have to charge higher fees and rake percentages. Combined with travel, food, and lodging, these expenses make playing poker in person much more expensive than playing online.
Game variety — The lack of US restrictions and access to the latest technology allows offshore poker rooms to stock the best game titles. Besides providing excellent Hold'em and Omaha games, these platforms offer impressive selections of Stud, Draw, Pai Gow, and other rare variants.
Traffic volume — Oregon offers only three real-money live poker rooms, neither of which abounds in poker tables. It is difficult for players to find a seat during peak hours, while on slower days, they barely have a challenging opponent to play against. Having Chinook Winds Casino temporarily closed has highlighted these issues further. Offshore gaming sites don't have limits on the number of players they can receive. Plus, they attract players of various levels of skill and experience around the globe. You'll always find an exciting cash game live stream or tournament you can join.
Tournaments selection — Land-based poker competitions and tourneys are expensive and demanding to organize and stage, so they're a less frequent occurrence in OR brick-and-mortar gaming venues. Operating online, offshore poker rooms don't face the same issues. Their players can enter a list of contests daily, including freebies, bounties, knockouts, SNGs, and so on.
Recent Oregon Poker Law Changes
Oregon lawmakers
haven't proposed any poker-related bills in recent years
. Beaver State's last gambling-specific legislative initiative concerned the introduction of commercial casinos. Unfortunately, the 2012 referendum was unsuccessful. Retail casinos lost the vote by a margin of over 50%.
Future of Poker in Oregon
Oregon hasn't shown serious interest in iGaming expansions
, including poker, for a long time. The closest the Pacific Wonderland came to entering the online gambling market was the 2021 sports betting proposal. Even though the state has offered a version of this gaming form for decades, the bill never became legislation.
Judging by this and other attempts at legal reforms in Oregon's past, future changes in poker regulations seem elusive. A new law will require both an appropriate economic and political climate but also consensus among OR tribes, the lottery, and government authorities.

Other Resources
Final Thoughts
Despite its proximity to the US's gambling epicenter of Nevada,
Oregon isn't a state that offers ample gambling opportunities
. The absence of commercial land-based and online casinos and poker rooms leaves residents with little choice.
Tribal casinos, social card rooms, and online sweepstakes platforms
are the only state-sanctioned gambling sites in Beaver State, and only one offers traditional real-money gambling. As a result, many
Oregonians join offshore casinos and poker rooms
, although they're unregulated by state law.
FAQ
Is poker legal in Oregon?
It depends. Oregon is one of the US states whose legislation forbids all gambling, aside from a few exceptions. Exclusions concern tribal casinos, social gaming sites, and charitable gaming organizations. So, the state only technically allows poker games to take place within or related to these facilities.
Can I play online poker in Oregon?
Oregon doesn't explicitly prohibit online poker. Nevertheless, its Statutes feature a provision that criminalizes all internet gaming, which might include poker, by extension. This regulation does not address offshore casinos or other online platforms that operate under foreign laws.
Does Oregon offer state-regulated online gambling?
Oregon hasn't launched an official iGaming market yet. However, the state started offering online sports betting services through its lottery platform subsidiary called Oregon Lottery Scoreboard in 2019.
What's the legal gambling age in Oregon?
You must be at least 18 years old to bet on horses, play the lottery, and engage in a range of charitable and tribal casino games in Oregon. Nevertheless, only players aged 21 and over can try their luck at poker and sports betting.