Is Online poker legal in Oklahoma – Poker Laws in Oklahoma
Many US states have a complex relationship with gambling, and Oklahoma is one of them. The Sooner State has intricate laws regarding land-based gambling, while its online counterpart isn't as regulated.
Although state-owned land-based casinos are illegal, the state has a flourishing tribal gambling scene, thanks to the Indian Gaming Regulatory Act (IGRA) of 1988. As a result, the state currently counts over 70 brick-and-mortar Native American casinos spread across the Oklahoma territory.
Nearly all land-based gambling venues in the state offer fantastic poker games to their visitors. Unfortunately, online poker fans aren't as lucky, as the state still hasn't legalized online gambling.
Read the following text to learn more about the Oklahoma online poker laws and uncover everything about this popular casino game.
Is Online Gambling Legal in Oklahoma?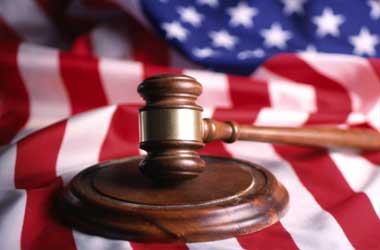 For years, Oklahoma lawmakers vetoed Class III games (slots, card games, bingo, craps, roulette, dice games, and bingo), preventing tribal casinos from operating as full-fledged gambling venues.
After years of legal battles, the OK government passed SB 1242 in 2004, allowing tribal casinos to introduce certain types of games (slots, bingo, and card games, but not roulette or craps).
Oklahoma Poker Laws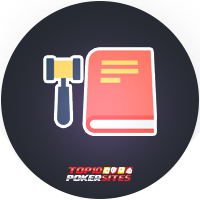 As you can see, the Sooner State has intricate gambling laws. If you want to learn more about the poker laws, check out the following links:
Online Poker
Oklahoma online gambling, including online poker, falls under a gray area. Until 2006, the US was a gambling-friendly country, and many poker sites were offering real money power games to the players. Unfortunately, the introduction of the 2006 Unlawful Internet Gaming Enforcement Act (UIGEA) banned all sites and ended a flourishing poker scene in all US states, including Oklahoma.
As a result, online poker fans couldn't participate in real money online poker games. Even today, online poker isn't expressly forbidden or mentioned in the Oklahoma laws or statutes. Some people consider this to be a sign that online poker is illegal. However, others think the lack of explicit laws and codes means they can play online poker in offshore casinos. One thing is certain — you won't be prosecuted or fined for playing on one of the mentioned offshore poker sites. 
Land-Based Poker
Until 2004, Oklahoma legislators were expressly against Class III games — slots, dice games, roulette, craps, bingo, and card games (including poker). Until then, tribal casinos could only offer horse race betting, despite the IGRA.
For years, the Oklahoma government managed to keep gambling at bay, but the tribes continued to lobby for more gambling options, and they received support from Governor Brad Henry.
Finally, when Senate Bill 1242 passed in 2004, tribal casinos could introduce real money casino options and offer poker games to their visitors. Native American casinos are the only venues that can legally provide real money poker games and tournaments.
You can enter a casino if you're 18 or 21 if the venue serves alcohol. 
Home Poker
In short, Oklahoma vetoes home poker games. When discussing home poker games in OK, we're talking about two crimes being committed, both described in the Oklahoma Penal Code, Section 21-941 & 21-942.
If you're hosting a poker game and accepting real money wagers, you'll be convicted of a felony. You'll either have to pay a fine between $500 and $2,000 or spend from one to 10 years in prison.
On the other hand, if you're participating in an illegal poker game, you could be charged with a misdemeanor. The monetary fines go from $25 to $100, while jail time goes up to 30 days. So, think twice before hosting or visiting an unlawful home poker game in the Sooner State.
Recent Oklahoma Poker Law Changes
In recent years, the Oklahoma government hasn't passed any bills or introduced new online poker or online gambling laws. It's highly unlikely that the Sooner State will broaden its gambling landscape anytime soon.
Future of Poker in Oklahoma
Many would agree that online poker isn't on the OK government map at the moment. The state has yet to announce whether it will try to legalize sports betting. So, until that happens, we believe online poker will remain available through offshore online casinos and poker rooms.
Given that it took Oklahoma legislators years to allow roulette and craps in tribal casinos, any idea of legalized online gambling is far-fetched.
Other Resources
Final Thoughts
Considering everything, Oklahoma will unlikely launch legal online poker platforms anytime soon. The state has a complex relationship with gambling, so we think OK residents will have to wait a while before the lawmakers take any further steps towards creating a legal online poker landscape.
For now, you can enjoy real money live poker in land-based tribal casinos or on offshore online platforms we mentioned above. If you want to play poker with friends, visit a casino — you don't want to receive a fine or face imprisonment.
FAQs
Can I play poker legally at home in Oklahoma?
Unfortunately, hosting or playing poker at home is illegal in Oklahoma. If you do any of the two, you could face prosecution and fines. People who organize home poker games commit a felony and could face up to ten years in prison. On the other hand, those participating in the game could be charged with a misdemeanor and spend up to ten days in jail.
How to play poker online in Oklahoma?
Since Oklahoma legislators have yet to make efforts to legalize online gambling, your only option is to play in offshore casinos. These sites offer high-quality poker games and allow you to enjoy playing from the comfort of your home. So, all you need to do is choose a site from our list, sign-up, and enjoy.
Is it safe to play online poker in Oklahoma?
As long as you choose one of the poker sites we recommend, you'll be safe. These operators have gone through extensive testing and passed with flying colors. Each poker platform has a valid license and uses top-notch security measures to protect you and your personal details.
Are real money online poker games legal in Oklahoma?
Officially, the Oklahoma law doesn't explicitly prohibit or allow online poker. Therefore, the gambling regulations are open for interpretation. Some may think online poker is illegal, while others believe the lack of information means they can participate in online poker games in offshore casinos.
What types of gambling are legal in Oklahoma?
According to Oklahoma law, the legal gambling forms include tribal-owned casinos, charitable gambling, social casinos, lottery, and pari-mutuel race betting.