Is Online poker legal in Ohio – Poker Laws in Ohio
Ohio was never a particularly gambling-friendly state. Its residents looking to gamble only had access to lottery and racetracks for a long time. Nevertheless, the OH gambling scene has significantly changed in the last decade. Poker fans residing in the Buckeye State can now play their favorite poker game in several brick-and-mortar gambling venues.
This article will explore the poker legislature in this state, including the Ohio online poker laws. Keep reading to learn all you need to know before gambling in this state.
Is Online Gambling Legal in Ohio?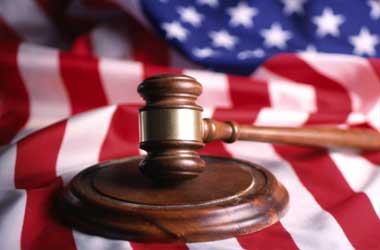 As we've mentioned, Ohio hasn't had much to offer to its residents and visitors in terms of public gambling for decades.
In fact, its stance toward gambling was often compared to that of Texas or Georgia. That said, 2009 brought changes to OH gambling legislation.
The following paragraphs will discuss how those changes affected Ohio's online, land-based, and private poker scene.
Ohio Poker Laws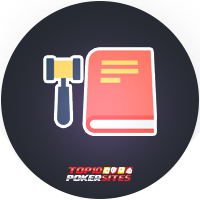 We've listed and linked all mentioned poker laws below. Make sure you're familiar with the rules they impose on gambling before you play poker in Ohio.
Online Poker
Like many other states in the US, Ohio still hasn't introduced any online gambling regulations into its lawbooks. The state neither approves nor prohibits online casinos and sites. So, you'll find no state-regulated or licensed real-money online gambling platforms in this state.
Nevertheless, Ohioan poker players still have options if they want to pursue this hobby online in the Buckeye State.
Ohio regulates several sweepstakes and social online casino sites that host poker games. However, none of these sites take a rake or offer percentage games. To bet, players use casino currency, which they obtain upon entering the site.
If sweepstakes and social online casinos are not your thing and you prefer to play real-money poker, offshore sites might be a better option. These gambling platforms have a fantastic selection of poker games and host regular poker tournaments. No Ohio laws directly outlaw them, so you're free to join as many as you like. We've listed a couple of great ones at the top of this page.
Land-Based Poker
Ohio passed the Ohio Casino Approval and Tax Distribution Amendment in 2009, authorizing all public gambling. Since poker falls in the category of casino gaming under the OH's Casino Control Act, the 2009 amendment also legalized public poker games.
The Ohio Casino Control Commission (OCCC) was established shortly after, and the first of its four commercial casinos was opened in Cleveland in 2012. The other three casinos in Columbus, Cincinnati, and Toledo were launched by March 2013. They all have great poker rooms and offer many popular poker variants you can play for real money.
Ohio also approved House Bill 386, which authorized the state lottery to place video lottery terminals (VLTs) in all OH racetracks. However, these machines offer no table games like poker.

Home Poker
Ohio gambling legislation also imposes specific rules on private and social gambling. It allows organizing, hosting, and engaging in home poker games as long as they're rake-free. The Ohio Revised Code also stipulates that games of chance have to take place in a residence to be categorized as home games.
So, OH residents can play poker with friends at home but cannot play it at any other location or financially benefit from the game under the OH law. Players who break these rules are prosecuted for public gambling, a minor misdemeanor in Ohio.
We suggest you review Ohio's rules regarding home gambling, including home poker, before gambling at home. You can find the referenced regulations linked above.

Recent Ohio Poker Law Changes
No developments have taken place on the OH poker scene in the last couple of years. Ohio passed its latest poker-related legislation in 2012. House Bill 194, which aims to legalize sports betting in the state, is the only gambling-related law that reached the House recently.
Future of Poker in Ohio
The legalization of real-money online casinos or poker sites doesn't seem to be on the cards. Lawmakers have shown no interest in this topic and taken no steps toward addressing it.
Nevertheless, their openness toward online sports betting legalization stipulated in the House Bill 194 bodes well for the future of online poker. Plus, the fact that Ohio's three neighboring states have started regulating online gambling may push things along, too.
Other Resources
Final Thoughts
Ohio might not be the state with the broadest offer of poker games or the richest poker scene in the US, but it's come a long way in the last decade. Its poker players can choose between four commercial casinos, sweepstakes and social gambling sites, and home games.
Online poker regulations might be on the horizon, too, considering this state is on the verge of legalizing online sports betting. Until then, OH poker fans can hone their gambling skills playing in offshore online sites.
FAQs
Can I play poker legally in Ohio?
You can. Ohio legislation doesn't impose any rules that outlaw poker games on its territory. You can play this casino classic in four OH commercial casinos, in its online sweepstakes and social casinos, on offshore gambling platforms, or at home with friends.
Are there any tribal casinos where I can play poker in Ohio?
There are no tribal casinos in Ohio because this state doesn't have any federally recognized tribal territories within its borders. However, the Seminole Indian Tribe of Florida owns one of the four commercial casinos recently built in Ohio — Hard Rock Casino in Cincinnati. This gambling venue has a wide selection of poker games and hosts regular poker tournaments.
Is real+money online poker legal in Ohio?
The Buckeye State doesn't regulate online gambling and imposes no online poker-related rules. As a result, real-money online poker is considered "not illegal" in OH, and you can still play it in offshore online casinos. We've featured a list of some of the best offshore poker sites at the top of this page if you're interested in giving them a try.
How should I choose the best online poker sites in Ohio?
The best online poker sites are reputable, licensed, regulated, and secure platforms that boast long-standing experience in the industry. They also have rich gaming libraries, offer diverse poker variants, and organize regular poker tournaments. We've linked our pick at the top of the page to help you narrow your search.