Is Online Poker Legal in North Dakota — Poker Laws in North Dakota
North Dakota's gambling laws walk a fine line between permissive and restrictive.
Despite the state's small population of just over three-quarters of a million, North Dakota boasts a bustling land-based gambling scene, with most forms of in-person wagering legal. From lottery to casino gaming, poker, and sports betting, the Peace Garden State offers something for everyone.
When it comes to online gambling, North Dakota's law books are murky at best. The state's got a blanket ban on "unlicensed gambling games," but the fine print doesn't specify whether offshore online gambling sites are off-limits.
As no one has ever been prosecuted for playing on these platforms, many North Dakotans continue to wager on these offshore sites.
This guide will give you a full breakdown of North Dakota's gambling laws and shine a light on what's legal and what's a no-go.
Is Online Gambling Legal in North Dakota?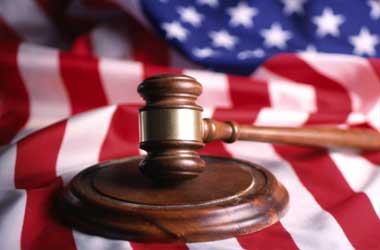 The legality of online gambling in North Dakota is hazy at best. Although no form of online gambling has been explicitly legalized in the state, the lack of state-regulated sites makes it illegal on paper. Over the years, online gambling has been on the legislative agenda multiple times, but these efforts have ultimately failed to gain traction.
Interestingly, North Dakota was among the first states to introduce an online poker bill back in 2005. The bill passed the House, only to be rejected by the Senate in a decisive 44-3 vote. Fast forward to 2015, as the debate over Daily Fantasy Sports (DFS) heated up, North Dakota Attorney General Wayne Stenehjem weighed in, suggesting that DFS would likely be legal if considered a game of skill but not if deemed a game of chance. Despite this, North Dakota has yet to introduce legislation regulating DFS play.
Even after the fall of PASPA in 2018 granted states the authority to legalize sports betting within their borders, North Dakota failed to take advantage of the opportunity. In December 2021, North Dakota lawmakers dismissed a proposed ballot measure that would have allowed voters to weigh in during November 2022. Voter approval is a prerequisite for legalizing online sports betting, meaning the issue won't be up for debate until 2024, pushing the potential launch of online sportsbooks to 2025 at the earliest.
North Dakota defines gambling in Section 12.1-28-01(1) "as risking anything of value for gain, contingent on chance, the operation of gambling apparatus, or the outcome of an event beyond the person's control." This broad definition, combined with the even more encompassing definition of the "gambling apparatus" in Section 12.1-28-01(2), complicates determining what constitutes criminal gambling.
From a player's perspective, the severity of charges depends on the amount of money involved in the activity. Key thresholds in North Dakota law include "hand, game or event," with penalties ranging from no charge for amounts under $25 to an infraction for $25 to $500 and a class A misdemeanor for sums exceeding $500 (Section 12.1-28-02(2)). Harsher sanctions target those responsible for operating or profiting from illegal gambling activities, with felony charges for those involved in managing the games.
Poker Laws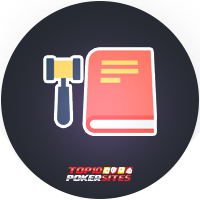 North Dakota's poker scene is a tale of two stark opposites, with live poker thriving in the state while online poker remains unregulated.
In the following segments, we'll dive into the legalities of each form, providing a comprehensive understanding of North Dakota's poker landscape.
Online Poker
Online poker in North Dakota has faced an uphill battle, with lawmakers showing little interest in regulating the game from 2005 until recently. North Dakota State Rep. Jim Kasper, a poker enthusiast, broke the hiatus by introducing a bill to legalize online poker. Assuming it had been passed by the legislature, voters would have been able to approve the constitutional amendment in the 2022 general election.
However, the North Dakota Senate voted unanimously on March 30, 2021, to fail House Concurrent Resolution 3012, which aimed to put the legalization of online poker on the 2022 general election ballot. The Senate's resistance to gambling bills has posed a significant challenge for supporters of online poker legalization.
As there is no specific ban against offshore sites, numerous online poker players in North Dakota resort to these platforms to enjoy their favorites. Social poker sites like Global Poker present an alternative, being permitted by state laws, but they may not quite deliver the same traditional experience. Consequently, the legal status of online poker in North Dakota remains hazy, leaving players in a gray area when seeking virtual poker action.
Land-Based Poker
Land-based poker in North Dakota is alive and kicking, with several tribal casinos offering both cash games and tournaments for poker enthusiasts. Notable establishments like 4 Bears Casino & Lodge, Prairie Spirit Lake Casino & Resort, and Sky Dancer Casino are home to bustling poker rooms, usually featuring a handful of tables.
Aside from focusing on No-Limit Hold 'em cash games, these venues also cater to players seeking medium-stakes tournaments every few weeks.
Licensed bars and restaurants that offer charity gaming can also host poker events. The state's charitable poker laws are fairly lenient, allowing for prize pools of up to $12,000 in tournaments. However, some restrictions apply, such as limiting the number of these events to a maximum of two per year and imposing other regulations on bet limits and prize pool percentages.
The poker landscape in North Dakota boasts a diverse range of games, fostering a friendly and social environment for players participating in small-scale tournaments. Additionally, venues like Dakota Magic Casino and Sky Dancer Casino frequently organize low buy-in satellite events for the World Series of Poker, attracting players across the state.
Home Poker
In North Dakota, the legality of home poker games depends on the stakes involved. As per Section 12.1-28-02(1), if the amount wagered by any player exceeds $25 in a single hand, game, or event, the game is deemed illegal. This means that wagering up to $25 per round is allowed, but going over this limit could lead to misdemeanor or even felony charges, depending on the amount. However, it's worth noting that there have been no recorded arrests involving this law for over 50 years.
What Forms of Gambling Are Legal in North Dakota?
Here are the different gambling-related activities you can participate in within North Dakota, along with the year they were legalized in:
Land-based casino gambling (1989)
Tribal casinos are the primary land-based gambling establishments in North Dakota. Several Native American casinos offer class III games such as slots, blackjack, craps, and roulette. These casino resorts became legal in 1989 through the Indian Gaming Regulatory Act.
Live poker (1989)
Live poker is available in North Dakota, with several tribal casinos hosting cash games and tournaments. However, the poker scene in the Peace Garden State is relatively modest compared to some other states in the US.
Charitable gaming (1977)
North Dakota is home to nearly two dozen charitable gambling facilities.
Horse racing (1987)
The North Dakota Horse Park is the state's only racetrack, offering live and simulcast racing. Parimutuel betting has only existed in the state since 1987, and at the time of writing, there were considerations for building ten racinos across the state to support the struggling horse racing industry. These racinos would feature slot-like machines using the outcomes from previous horse races as their random payout engine.
Sports betting (2021)
Sports betting is available at tribal gambling facilities, even without a specific statute in the North Dakota Century Code. Federally recognized tribes are able to offer on-site sports betting due to explicit language in their state compacts. This situation is similar to sports betting in New Mexico, and the tribes continue to offer on-site sports betting without any legal hurdles.
Lottery (2004)
North Dakota has a state lottery offering multi-state games like Powerball, Mega Millions, and Lucky for Life, as well as pull tabs. However, the North Dakota Lottery does not sell scratch-offs. A portion of the revenue supports various state programs.
Online lottery subscriptions (2004)
While North Dakota doesn't offer online lottery sales, residents can subscribe to multi-state draw games. Subscriptions can be purchased in person at lottery retailers or by mail, with the lottery holding the tickets for the subscriber.
Daily fantasy sports (DFS)
DFS are not explicitly legal or illegal in North Dakota, as the state has not introduced any specific legislation regarding their status. The state attorney general has stated that DFS would likely be legal if they are considered a skill-based game.
Social gambling (1973)
North Dakota allows social gambling, including home poker games, as long as certain guidelines are followed. For instance, the amount wagered by any player cannot exceed $25 in a single hand, game, or event.
Why Should We Play Online Poker?
Although North Dakota doesn't have regulated online poker sites, players can still enjoy the game on offshore platforms. Online poker comes with numerous benefits that make it a popular option for poker fans. Here are some advantages of playing online poker in North Dakota:
Accessibility — Online poker allows you to play from home, eliminating the need to travel to a land-based casino or poker room.
Cost-effectiveness — Online poker sites tend to have lower overhead costs than brick-and-mortar establishments, which translates to lower rakes and fees for players. Additionally, you can save money on travel, accommodations, and other expenses associated with playing at a physical location.
Promotions and incentives — Online poker platforms frequently offer promotions, bonuses, and loyalty rewards to attract and retain players. These incentives can help you stretch your bankroll and potentially increase your winnings over time.
Game selection and diversity — Online poker provides a wider range of game variations and stakes, catering to players of all skill levels and preferences. You'll have access to various game formats, such as No Limit Hold'em, Pot Limit Omaha, and other mixed games.
Flexible schedules and faster gameplay — With online poker, you can play at your own pace, whenever you want. Faster gameplay allows for more hands per hour, which can help you sharpen your skills and gain valuable experience.
Player anonymity — When playing online, you can maintain a level of secrecy, which allows you to focus on your strategy without worrying about physical tells or table dynamics.
Learning resources and tools — Online poker platforms provide tools and resources, such as hand histories and tracking software, to help you analyze your gameplay and improve your skills. Additionally, you can find numerous online poker communities, forums, and educational materials that can help you improve your game.
Recent Poker Laws in North Dakota
Recently, North Dakota has seen attempts to modify its poker laws. In 2021, Rep. Jim Kasper introduced House Concurrent Resolution No. 3012, which aimed to legalize online poker and expand gambling options in the state. Unfortunately, the resolution did not gain sufficient support and failed to advance.
As a result, the status quo remains, with live poker being legally offered at tribal casinos while online poker is still unregulated. Despite the setback, the possibility of future legislative efforts to change the poker landscape in North Dakota remains.
Future of Poker in North Dakota

The future of poker in North Dakota remains uncertain, as attempts to legalize online poker have been unsuccessful.
However, live poker continues to thrive in tribal casinos, offering both cash games and tournaments.
Further legislative efforts to expand gambling options, including online poker, may surface in the coming years, potentially transforming the state's poker landscape and providing residents with easier access to their favorite card game.
Meanwhile, you can play online poker on offshore sites without worrying about legal repercussions.

Other Resources
Final Thoughts
North Dakota's gambling landscape is a bit of a mixed bag, with the state mid-pack when it comes to gambling activities and prohibitions.
While live poker continues to flourish within tribal casinos, its online counterpart remains unregulated, limiting options for residents. Social poker sites and offshore card rooms have emerged as viable alternatives as the authorities in ND seem to have turned a blind eye towards individuals who play on such platforms.

FAQ
Is online poker legal in North Dakota?
Online poker remains unregulated in North Dakota, but playing on offshore sites is not specifically prohibited.
Are live poker games allowed in North Dakota?
Yes, live poker is permitted in several tribal casinos throughout the state, with cash games and tournaments.
Can I play home poker games in North Dakota?
Home poker games are allowed as long as the stakes do not exceed $25 per individual hand, game, or event. A violation of this limit makes the game illegal.
Is sports betting legal in North Dakota?
Yes, sports betting is available at tribal gambling facilities across the state due to specific language in their state compacts.
What forms of gambling are allowed in North Dakota?
North Dakota permits live poker at tribal casinos, sports betting on tribal lands, charitable gaming with certain restrictions, and pari-mutuel wagering at the North Dakota Horse Park.
Are there any recent poker laws in North Dakota?
The most recent poker-related legislative effort was House Concurrent Resolution No. 3012, introduced by Rep. Jim Kasper. However, the resolution did not pass, leaving the online poker situation unchanged.
Can charities offer poker games in North Dakota?
Charities can run poker tournaments, but they must adhere to stipulations such as not exceeding a primary prize of $2,500 and a total prize pool of $12,000.
Is horse racing legal in North Dakota?
Yes, horse racing is legal in North Dakota, with live and simulcast racing available at the North Dakota Horse Park.