Is Online Poker Legal in North Carolina — Poker Laws in North Carolina
Despite the wave of legalization that hit the US in the last decade, North Carolina is still sticking to its guns by not allowing most forms of online gambling.
Casino gambling and sports betting are regulated but only available in several land-based locations. Meanwhile, no one can operate mobile casinos, sportsbooks, or poker sites in North Carolina, although online sports betting is close to becoming legal.
If you're a person from North Carolina who wants to enjoy online poker, your only option now is to go to offshore poker sites. Despite not being officially recognized, these platforms slip through the state's legal cracks and allow you to enjoy competitive cash games and tournaments without worrying about the law.
Naturally, you would want to play in the very best offshore poker rooms. You're in luck, as we're the most reliable source for finding them. Check out our top list and pick a poker site that fits your criteria or continue reading if you want to learn the details behind North Carolina's online gambling laws.
Is Online Gambling Legal in North Carolina?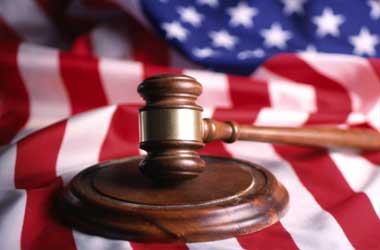 As a traditionally conservative state, North Carolina is generally opposed to online gambling. Unlike neighboring Virginia and Tennessee, which are taking advantage of the blossoming iGaming industry, North Carolina still forbids all major online gambling verticals, including sports betting, casinos, and poker.
However, there are ongoing efforts to expand the existing regulated forms of gambling that are currently limited to a few land-based casinos and sportsbooks. HB347, which aims to bring online sports betting to NC, has garnered enough votes in the North Carolina House and has reached the Senate. If the Senate passes the bill, Gov. Roy Cooper will be ready to sign it into law.
But what about online casinos and poker sites? Well, these simply haven't gained enough interest so far and are not on the waiting list. There are no major prospects for legalizing either of these two sectors, and it's likely to stay that way for the foreseeable future.
As for other forms of online gambling, North Carolina allows lottery players to buy tickets online through the official NC Lottery website, while it's also permitted to participate in daily fantasy sports contests on select platforms.
Poker Laws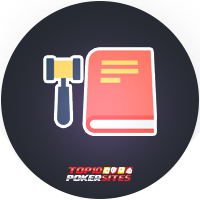 North Carolina refers to poker in its General Statutes, where you can clearly see which forms of gambling are permitted.
Chapter 14, Section 292 of the Statutes specifies that any person operating or playing games of chance is a violation of the law and will be charged with a Class 2 misdemeanor.
Since poker is considered a game of chance in NC (ruled by the North Carolina Court of Appeals in the Joker Club v. Hardin case), playing poker is regarded as an illegal activity.
However, there are exceptions. Some forms of gambling are allowed on Native lands, and live poker is legally available at two Native American casinos with a license to operate Class III games.
On the other hand, online poker is not legal in any capacity, so people wanting to play the game online can only do so on unregulated offshore sites, which fall in the legal gray area.
Lastly, there are also some rules regarding home poker games, which we'll cover below.
Online Poker
Online poker isn't mentioned explicitly in North Carolina law books, leaving things to interpretation. Technically, since poker is viewed as a game of chance in North Carolina, you risk being charged with a Class 2 misdemeanor, but this hasn't happened in practice.
NC poker players commonly visit offshore sites without being prosecuted, which is also true in many other states with unregulated online poker. Instead of targeting the players, the states usually go after operators and look to limit their reach.
Be that as it may, you should still be careful when picking NC-friendly offshore poker sites. To be sure you can enjoy fair gameplay and complete safety, select only the tried and tested offshore poker platforms, like the ones listed on our website.
Land-Based Poker
Unlike online poker, which is played "under the table," North Carolina has a fairly active land-based poker scene.
Poker is only allowed on Native land, in casinos licensed to operate Class III games. There are only two such casinos in North Carolina — Harrah's Cherokee Casino in Cherokee and Harrah's Cherokee Valley River Casino in Murphy. The state's third Native casino (Catawba Two Kings Casino in Kings Mountain) currently does not offer Class III games.
The venue in Cherokee is especially noteworthy as it hosts World Series of Poker events. The casino's WSOP poker room boasts 8-handed games played across 32 tables and features daily tournaments. The Harrah's Cherokee Valley River Casino doesn't have a poker room at the moment, but you can still play house-banked games like Mississippi Stud and Three Card Poker.
Home Poker
With poker being considered an illegal game of chance in North Carolina, playing the game for real money at home is still regarded as a Class 2 misdemeanor, both for the person hosting the game and the players.
Technically, police can raid a home poker game in North Carolina, but this doesn't happen. In other words, you are generally safe to play a poker game at home with your buddies in NC.
What Forms of Gambling Are Legal in North Carolina?
While North Carolina is yet to ease its online gambling laws, it does allow nearly all forms of land-based gambling:
Tribal casinos
Most forms of legal gambling in North Carolina occur at three of the state's full-scale casinos in Kings Mountain, Cherokee, and Murphy. This is where you can find loads of video slots, table games like roulette and blackjack, and, of course, poker.
In-person sports betting
The aforementioned tribal casinos are allowed to operate sportsbooks inside their venues. The two Cherokee casinos house the Caesars Sportsbook, while the Catawba location has its own Two Kings Sportsbook.
Pari-mutuel horse racing
Pari-mutuel wagering is legal in NC but very limited. Since there are no race tracks in the state and online horse race betting is not legal, you can only place bets on horse races at the off-track betting facilities located inside Tribal casinos.
Lottery
The lottery was introduced in 2006, and North Carolina is now one of the few states where you can purchase lottery tickets online. The NC Education Lottery offers a few in-state games as well as popular multi-state games like Powerball and Mega Millions.
Daily fantasy sports
Participating in DFS contests is allowed at select online platforms.
Charitable gambling
Bingos and raffles sponsored by non-profit organizations are allowed.
Why Should We Play Online Poker?
Playing on offshore poker sites in North Carolina may come with some risks, but it also carries plenty of benefits:
24/7 accessibility and convenience — You can play poker on these sites at any given time, not to mention that it's much more convenient to enjoy online poker wherever you are than having to spend time and money reaching the only legal poker room in the state.
Promotions and other incentives — Online poker platforms offer bonuses to new players and incentivize existing players by giving them promotions like rakeback, free tournament tickets, and loyalty perks, which are generally absent from land-based poker rooms.
Wide variety of cash games and tournaments — While land-based poker rooms usually feature only a few poker variants with limited stake ranges, you'll find a much more diverse offering at poker sites. The online tournament schedules are pretty busy, too.
High player traffic — You'll never have to worry about empty tables when enjoying poker online, as our top-rated poker sites are buzzing with traffic and feature players of all skill levels.
Multi-tabling — Playing a few poker games simultaneously is exclusive to online poker platforms. If you feel skilled enough to take multiple sets of opponents at once, you should explore multi-tabling options at our recommended NC poker sites.
Anonymity — You can stay anonymous at online poker tables and not worry about keeping a poker face.
Recent North Carolina Poker Law Changes
Online poker has not been on the agenda for North Carolina lawmakers in the past several years. The state is currently focusing on online sports betting, and while HB347 doesn't have any direct correlation with online poker, it could open the floodgates and loosen up the otherwise conservative stance North Carolina has had towards online gambling in general.
Future of Poker in North Carolina
Legal poker in North Carolina will likely continue to be limited to Tribal casinos that offer Class III games, at least for several more years. There are no reports of any online poker bills being prepared, as the state is currently focused on tackling online sports betting. For the time being, NC poker players must resort to offshore poker sites that, albeit not legal, are generally safe to play on as long as you choose the right ones.
Other Resources
Final Thoughts
North Carolina is slowly but surely moving from a state with anti-gambling views to a place where people can enjoy nearly all types of gambling games. Tribal casinos were allowed to host sportsbooks a few years back, and online sports betting is on the horizon. DFS sites and online lottery games are already in full swing, so online casinos and poker rooms are basically the only things left to legalize.
Until that happens, offshore poker will remain the only option for NC players looking to enjoy their favorite game from home or on the go. With our list of recommended North Carolina online poker sites, you'll be sure to remain safe and enjoy quality poker action around the clock.

FAQ
Is online poker legal in North Carolina?
Online poker is not legal in North Carolina. Poker is considered a game of skill, and organizing or playing it outside venues where casino-style games are allowed (tribal casinos) is against the law and will result in a Class 2 misdemeanor, which extends to online gambling by default. However, offshore sites that offer poker are not explicitly prohibited by the law, which creates a gray area in which these platforms have no legal status.
Should I be worried when playing on offshore poker sites in NC?
You shouldn't be too worried, as there are no reports of players being arrested or prosecuted for playing on offshore gambling sites in North Carolina. However, we are not trained to give you legal advice, so consider consulting a lawyer.
Are live poker games allowed in North Carolina
Yes, live poker is allowed at Native American casinos with Class III gaming licenses. These currently include two Harrah's Cherokee casinos in Cherokee and Murphy. The location in Cherokee has a large WSOP poker room with 32 tables, while the venue in Murphy only offers poker games played heads-up with the dealer.
Does North Carolina have legal sports betting?
Yes, North Carolina has legal sports betting. You can find retail sportsbooks at the state's tribal casinos, while the attempts to legalize online sports betting are currently pending.
Will online poker in North Carolina become legal soon?
Online poker is unlikely to become legal in North Carolina in the next few years. There are no bills currently in the works that relate to internet poker, but if online sports betting gets a pass, it could increase the chances of poker following suit.