Is Online Poker Legal in Missouri — Poker Laws in Missouri
When you include Missouri and gambling in the same sentence, most people instantly think of riverboat casinos and horse racing. Although these were the first forms of gambling available in the state, Missouri didn't do much to expand its gambling landscape over the last two decades.
Its residents can visit riverboat casinos, bet on daily fantasy sports contests, purchase lottery tickets, and host special charitable events. Poker enthusiasts are welcome to enjoy their favorite game at brick-and-mortar casinos, which is not the case with their online counterparts. The Show-Me State has yet to embrace online poker, despite numerous attempts in the past. However, this doesn't leave MO poker fans entirely out of options.
In this article, we will examine the Missouri gambling laws and discover all the possibilities its residents have when it comes to playing poker.
Is Online Gambling Legal in Missouri?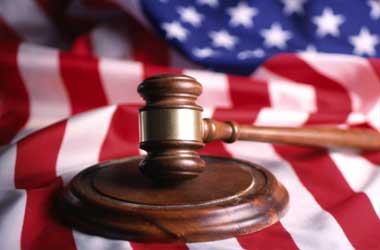 Missouri has never been a gambling state. The Show-Me State frowned upon this activity even before being admitted to the Union. So, in 1814, Missouri territorial legislature banned gambling tables. Since riverboats were a popular transportation method at that time, people realized they could spend time playing table games (poker included) while traveling. Land-based lawmakers had no jurisdiction over riverboats because they were movable.
However, much of gambling was banned in the second part of the 19th century. Lotteries became illegal in 1875, and the other forms followed suit soon after.
Even horse racing, one of the first gambling forms in the state since the 1750s, became illegal. The situation worsened when Joseph ''Holly Joe'' Folk was elected governor in 1904, and the government eventually stopped turning a blind eye to all betting action.
Unfortunately for Missouri, the following few decades didn't see any gambling on its soil. Finally, things started to change in the 1980s when charity gambling (including bingo) was established. Pari-mutuel gambling returned in 1984, and a bill passed in 1985 legalized the lottery. The year 1992 brought back riverboat casino gambling thanks to positive referendum results. However, they came with some unusual rules that had to be obeyed.
Not much happened in the next 15 years until HB1941 legalized daily fantasy sports in 2016. The Missourians were given the legal seal of approval to participate in DFS, with the Missouri Gaming Commission keeping an eye on it.
However, no law explicitly addresses online gambling and poker, and because of this, you won't see any online state casinos or poker rooms. This is why offshore casinos are constantly on the rise, and most cater to MO players. Those with a license and good reputation are a great choice for those looking for real-money poker games.
Poker Laws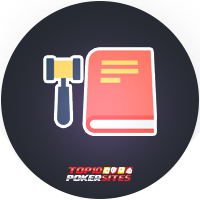 If you want to learn more about poker legality in Missouri, we advise you to read the documents below:
Online Poker
It is unlikely that online poker or casino games will be legalized in Missouri any time soon because Missouri lawmakers haven't expressed any desire to do so. The law is outdated since online casinos and poker rooms didn't exist when it was created. Thus, it is difficult to discern if any provision from the Missouri Penal Code can be interpreted in favor of online poker. And since it is not explicitly forbidden, online poker remains in a grey area.
Since state-licensed online poker platforms don't exist, Missourian poker pros and recreational players often register at international gambling sites or hone their skills at social and sweepstakes casinos. The former are licensed and overseen by foreign regulatory authorities, offering a safe gambling environment. Most of them accept MO players and offer a plethora of poker titles. The frequency of poker tournaments is another reason why so many players turn to them.
It's worth noting that Missouri was one of the first states to take legal action against an online casino. However, this was aimed at those running games and operating gambling platforms, not individual players.
Land-Based Poker
Many MO players favor land-based poker, and because the law doesn't restrict casino games, they can enjoy a great variety of poker titles. Some of the largest gambling venues, like Ameristar Casino Hotel in Kansas City and Hollywood Casino in St.Louis, have poker rooms with more than 20 tables. A few other gambling establishments feature around a dozen tables in their rooms, ensuring plenty of poker action in the Show-Me State.
This is where players can find games of Omaha, Texas Hold'em, Limit Hold'em, Omaha High/Low, Mississippi Stud, 5-Card Draw, 3-Card Poker, 4-Card Poker, Pai Gow Poker, and a few others. Aside from that, they can take part in daily and weekly tournaments. The stakes range from $2 to $30, catering to different budgets.
Home Poker Games
MO permits home poker games as long as you follow the rules and don't try to make a profit. This means you mustn't charge a tournament entry fee, rake the pots, or even sell food, cards, or anything else. You also mustn't tip the dealer.
This information is available in the Missouri Penal Code, Section 571.010 (8), containing an excerpt that directly describes social gambling. However, you must be careful not to break the law, as you will face a Class C misdemeanor. Another thing to bear in mind is that you mustn't be a professional poker player; otherwise, that is a Class D felony. Individuals who've made at least 20% of their income from gambling in the last five years qualify as poker pros.
What Forms of Gambling Are Legal in Missouri?
The Show-Me State may restrict many gambling activities, including online poker, but its residents can still legally partake in some. Let's see what they are.
Land-Based and Online Casino Gambling
Missouri has never had traditional land-based casinos, only riverboats. They first began operating in the 1800s and survived through the prohibition era, although they were technically illegal.
In 1992, they were re-established, and the President Casino was the first riverboat gambling hall that opened in 1994. Currently, 13 riverboat casinos operate across the state, most in Kansas City and St.Louis. At that time, riverboats had to comply with specific rules — they had to leave the docks every two hours, and players were subject to a $500 loss limit. However, the state referendum finally removed the loss limit in 2008 and permitted the riverboats to stay moored in ports.
Another great thing is that state laws regarding land-based casino offerings are lenient. Thus, players can enjoy slots, video poker, and a range of table games, such as poker, roulette, blackjack, baccarat, and craps.
You should also know that the legal age for casino gambling is 21 and that the state requires a $2 admission fee from every player. This is because the casinos must pay the state a 21% gaming tax on every win.
Regarding online casino gambling, we already mentioned that this industry has not yet been regulated. And since no law forbids it, many players want to believe it is legal and frequently visit offshore casinos.
Lottery
Lottery is among the most successful gambling industries in MO. The Missouri Lottery was established in 1985, and the first ticket was sold in January 1986. The Missouri Lottery Commission consisting of five members was formed to oversee the lottery. In the beginning, lottery proceeds went to the Missouri General Revenue Fund. However, voters approved Amendment 11 in 1992, which allocated funds to public education. Over $7 billion has been earned for educational purposes since then.
The lottery offers various online draw games, such as Mega Millions, Pick 3, Pick 4, Show Me Cash, and Powerball. There are also scratchers, including keno drawings, held every four minutes, and pull-tubs. Club Keno is typically found in taverns that must have a special license. Lottery tickets are not sold over the internet, and you can only purchase them through retailers, provided you are 18 or older.
Daily Fantasy Sports
DFS is currently the only legal form of online gambling in the Show-Me State. Governor Jay Nixon signed a bill that legalized it in August 2016. The activity is under the watchful eye of the Missouri Gaming Commission, and Missourians can participate in paid-entry DFS contests on FanDuel and DraftKings sites.
Charitable Gambling (Bingo and Raffles)
Charitable gambling became legal in 1994, which allowed Missourians to play bingo and raffles. But specific stipulations were to be followed, and games could only be hosted for veteran, religious, and fraternal causes. Plus, each of these organizations had to be licensed and have existed for at least two years before they could offer the games. Professional players are not allowed to participate.
Only registered charities can offer bingo games. Previously, charities could only host bingo games every two years; however, Missouri residents voted to decrease this period to six months in 2018. Furthermore, bingo advertisements are no longer prohibited by the constitution, and charity bingo has collected over $100 million for educational institutions since its inception.
Horse Racing
Horse racing was quite popular in the 19th century, with St. Louis alone boasting 20 race tracks. However, this activity was not entirely legal at the time, and the bookmakers used this gray area to accept wagers. In 1905, horse racing was officially banned from Missouri.
It took 80 years for the activity to become legal again. When this happened in 1984, the Missouri Horse Racing Commission was established. Unfortunately, the industry never picked up where it left off. No tracks were opened during the 1990s because the law permitted off-track betting (simulcasting) only on days when there was a live race.
The year 2002 brought a glimpse of hope when the state debated allowing simulcast betting. If this proposal hadn't failed, it could have opened the door to the legalization of online horse betting. Therefore, if you want to wager on a horse race in Missouri, you cannot do so legally. Also, betting on horse races through mobile apps and websites is prohibited.
Why Should We Play Online Poker?
Online poker has been gaining popularity over the last decade. This is not surprising at all, considering that it comes with many perks. The first and most important one is convenience. You can easily access any online poker site and play your favorite games using your mobile device. If you have a stable internet connection, you can play it regardless of location and time since they work round the clock. Additionally, some operators have native poker apps, which allow you to access their websites quickly.
Poker enthusiasts are also drawn to online poker because of the wide gaming variety. Whether you want to play live or RNG poker, they've got you covered. Texas Hold'em and Omaha are prevalent on almost every online gambling platform, but you can also enjoy other variations, such as Mississippi Stud, 7 Card Stud, 5-Card Draw, Razz, and many others.
If you are a beginner and unsure where to start, operators offer the games in demo mode, allowing you to test them before you start playing for real money. Once you are ready to do that, you can opt for poker variants with lower buy-ins and choose the stakes you want to play for, which is another reason why so many players flock around online poker.
Bonuses and promotions also attract a significant number of players because they cannot be regularly found at land-based venues. Operators compete to provide bigger and better welcome bonuses to attract new players and reward the existing ones. Bonuses for loyal poker players include cashbacks, rakebacks, deposit and no-deposit promotions, reload bonuses, and VIP schemes.
Lastly, online poker rooms employ military-grade technology as a security system to ensure there are no scams or thefts. Add to that the level of anonymity that online poker provides, and you'll understand why it is so popular.
Recent Missouri Poker Law Changes
Unlike some other states, Missouri hasn't tried legalizing poker rooms and other online forms of gambling many times over the last few years. The most recent attempt was in 2021 when HB1364 was introduced in the legislature.
This bill would have legalized online casinos, poker rooms, and sportsbooks, but unfortunately, it didn't pass the Senate. Nevertheless, this is evidence that legislators are becoming more knowledgeable about internet poker.
Future of Poker in Missouri
The Show-Me State has little chance of regulating poker in the future unless federal legislation is passed to override state law. This is due to the conservative political climate in Missouri, despite being close to the politically liberal Iowa in the north. The state's anti-gambling behavior makes legalizing online gambling and poker highly unlikely, even if it would significantly reduce Missouri's budget deficits.
If poker becomes legal in Missouri, there are some obvious candidates for a gaming license. Since Harrah has properties in the state, it could bring the leading WSOP.com brand to the state. Two cities have a population of more than 2 million, which would also attract other gambling companies. Plus, many online gambling sites would benefit from having a centralized player base. However, this represents more of a pipe dream than a realistic expectation for the future of online gambling and poker in the state.
Other Resources
Final Thoughts
Although the legalization of online poker is nowhere to be seen on the horizon, that doesn't mean the Missouri players are left in the lurch. Currently, they can legally play this casino classic at land-based casinos/riverboats, social or sweepstakes casinos, and offshore poker sites.
We make sure players have superb online poker platforms to choose from. Operators we recommended provide lucrative bonuses, cooperate with reliable software providers, and offer a wealth of real-money games and tournaments. Take your pick and start playing today.
FAQ
Is online poker legal in Missouri?
The online gambling and poker industries are not regulated in Missouri, but opening an account with an offshore site is not illegal. You can enjoy a high-quality online wagering experience at these gambling platforms since the state doesn't forbid its residents from doing so.
What gambling forms are legal in Missouri?
The Show-Me State allows land-based casinos, charitable gaming (bingo), daily fantasy sports, horse racing, and lottery.
Where can I play online poker in Missouri?
Since there are no interstate online poker sites, Missourians can go to one of the neighboring states or register at offshore sites for some poker action.
Can Missourians claim bonuses on offshore poker sites?
Of course. Like players from other states and countries, Missouri players are eligible for bonuses and promotions offered by international poker sites.