Is Online poker legal in West Virginia – Poker Laws in West Virginia
West Virginia's venture down the gambling expansion road was a gradual process. Its lawmakers needed an entire century to introduce a series of land-based activities, starting with horse betting in the 1930s. However, the late 2010s marked a turning point in Mountain State's gaming history with sports betting and online casino gaming legalization.
Today, West Virginia holds the title of one of the most gambling-friendly states in the US. It's home to a range of brick-and-mortar and online casinos and poker rooms.
You can learn more about them, offshore gaming sites, and WV gambling laws in the article ahead.
Is Online Gambling Legal in West Virginia?
If you're familiar with US policy on gambling, West Virginia's background won't raise an eyebrow. The state banned all gaming activities with the Constitution (1872) and remained steadfast in that attitude until the 1930s. Initially, the wave of inclusions started with horse racing: 
Between 1930 and 1933, West Virginia authorities passed a law to legalize horse and greyhound betting.
The first race tracks offering pari-mutuel wagering, Charles Town Turf Club, Wheeling Downs, and Waterford Park, opened in 1933 and 1951.
The state granted permission to Mountaineer Park (formerly Waterford Park) to install the first video lottery terminal in 1987.
In 1994, West Virginia passed the Racetrack Video Lottery Act, legalizing video lottery machines at West Virginia racetracks.
Upheld by a referendum vote, the Limited Video Lottery Act authorized video poker in 2001.
Senate Bill 575 legalized casino-style gaming in 2009.
The Mountain State jumped on the sports betting bandwagon as soon as the PASPA repeal rumors began to swirl, and HB 2751 officially legalized the category in 2018. Caught in the momentum, the legislators started working on online gambling-friendly law only a few months later.
In March 2019, WV became the fourth US state to legalize iGaming. The WV iGaming market officially opened in 2020, launching the first of seven state-sanctioned online gaming brands.
Poker Laws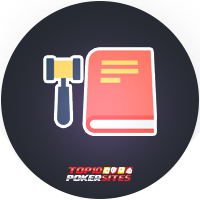 West Virginia banned poker together with other casino game categories in its 1872 Constitution. The authorities would take more than a century to reconsider this decision.
We go into more detail about the reasons for their change of heart and the overall legality of poker in West Virginia below.
Online Poker
Poker was off-limits in West Virginia for most of its history because of the state's Constitution. While the legal act didn't mention poker by name, it left little room for exceptions. The online counterpart of this popular game was not on the lawmaker's radar until the late 2010s.
The state first considered legalizing online poker in 2017 under the iGaming umbrella. Delegate Shawn Fluharty led the initiative even before the PASPA annulment. However, the state's Lottery agency had just taken charge of gambling regulations, and legislators seemed more preoccupied with the upcoming sports betting reform. 
Teamed up with fellow Delegate Jason Barrett, Fluharty pushed a similar bill in 2019, this time with more success. Nine other West Virginia House of Representatives members endorsed House Bill 2934, legalizing all online gaming categories, including poker.
This statute gave all state-sanctioned online casinos in West Virginia the right to apply for poker room licenses. Nevertheless, none of the seven brands present in the state pursued this permit, most likely because of the game's lower profit potential.
The only way WV residents can play online poker today is by joining a sweepstakes or offshore poker site. The former operates modified casino-style games with casino credit betting, so many players prefer the latter option. 
Offshore poker rooms are packed with RNG and live real-money poker games from various renowned developers. Operators also organize rewarding poker tournaments in many popular formats, from SNGs to Knockouts. We provide a list of top options on this website if you're interested in joining one. However, since these sites aren't state-licensed, you may want to consult a legal expert before registering.
Land-Based Poker
The WV Constitution outlawed land-based poker for most of the 20th century. The first discussions to overturn this stipulation took place at the beginning of the new millennium. Surrounded by poker-pro states like Pennsylvania, WV residents were ready to vote to incorporate the game into state law books.
In response, the Limited Video Lottery Act legalized video poker in the Mountain State in 2001. Video poker machines started popping up in liquor-licensed facilities, like bars and restaurants. However, the voters remained unsatisfied, calling for the inclusion of the conventional casino table game setup. 
After a few years of back-and-forth discussions, the legislators authorized table games at the state's four racetracks with the 2007 Racetrack Lottery Table Games Act. WV racetracks wasted no time in adding this category to their gaming menus. Four of them still operate to this day, mostly offering Limit and No-Limit Texas Hold'em.
Another voter referendum approved casino-style gaming at the Greenbrier Historic Hotel a year later. The legislators passed SB 575 in June 2009, allowing the first WV commercial land-based casino to open in the summer of 2010.
The state has no federally recognized Native American tribes; therefore, there are no tribal casinos. It also never opened any conventional brick-and-mortar poker rooms.
Home Poker
Unlike many of its neighbors, the West Virginia Code never made exceptions for social gaming, like home poker. The statute prohibits all gaming by default, so we can infer that this game format falls into the illegal category.
What Forms of Gaming Are Legal in West Virginia?
Despite its unassuming nature, the Mountain State leads the way in progressive gambling legislation in the US. To show what that means for WV gaming enthusiasts, the list below breaks down all WV legal gambling forms.
Land-based casino gambling
The WV Lottery Racetrack Table Games Act and Senate Bill 575 introduced land-based casino-style gaming into West Virginia. As a result, five brick-and-mortar gaming venues offer casino table games. Four of them are racinos, and one is a hotel-turned casino club. Mardi Gras Casino in Cross Lanes and Hollywood Casino at Charles Town Races in Charles Town feature the biggest live poker rooms.
Race wagering
WV authorized horse and greyhound racing in the 1930s, with the first racetrack opening in 1933. As of now, Mountain State has four racetracks: Hollywood Casino at Charles Town Races, Mardi Gras Casino and Resort, Mountaineer Casino Racetrack and Resort, and Wheeling Island Hotel Casino Racetrack. These establishments offer parimutuel and simulcast wagering.
Sports betting
West Virginia was among the pioneers of the US sports betting reform. The legislators passed the Sports Lottery Wagering Act less than a month after the Supreme Court lifted the federal ban on this category. Hollywood Casino at Charles Town Races became the owner of the first West Virginia sportsbook, opening its doors in August 2018. Five retail and six online sports betting sites followed suit in the years to come.
Online casino gaming
The WV House of Representatives passed the Lottery Interactive Wagering Act, legalizing online casino gaming in March 2019. The authorities took a year to create a detailed gambling framework, so the first state-sanctioned casino brand launched in June 2020. Seven more attained licenses by 2023. The state never explicitly prohibited offshore casinos, though its definition of unlawful gambling categories is broad enough to apply to these websites.
Lottery
In 1984, West Virginia enacted the State Lottery Act by a vote of 67% for a lottery amendment. The legislature approved the establishment of the State Lottery the following year. The organization started operations the next year, selling scratch tickets in 1986. While it never launched online, the WV State Lottery is still open today, generating over $1.1 billion annually. Around half of that amount goes toward public education, senior services, and the state's tourism sectors.
Charitable gaming
The only games WV Code permits under the charitable gaming category are bingo and raffles. To run them, organizations must meet several specific criteria. Licensing for organizations to host these games falls under the West Virginia Charitable Organizations Division (WVCOD) jurisdiction.
Why Should We Play Online Poker?
There's no doubt that West Virginia is home to a solid state-sanctioned online gaming scene. However,
offshore gaming platforms outperform domestic sites in several areas
. We explore these benefits in the list below.
Variety — West Virginia currently licenses seven online casinos, a decent number compared to other US states. Nevertheless, they seem insignificant against the vastness of the offshore gaming sector. The offshore arena counts dozens and dozens of reliable and reputable sites packed with top-notch poker games and tournaments.
Convenience — Online casinos and poker rooms are relatively easy to navigate. Still, WV-friendly offshore brands take the cake. Since they're not burdened by strict US rules and regulations, these platforms offer straightforward registration, a slew of traditional and modern payment solutions, and simple and quick transactions. Join one of our top recommendations, and you'll be reaping real-money prizes before you know it.
Poker offer — One key advantage offshore gaming sites hold over their state-licensed counterparts is their poker collection. As you know, none of the WV-licensed casinos currently offer online poker games. Thankfully, West Virginians can find a variety of this casino classic at international casinos. From popular Hold'em and Omaha to rare Stud and Three Card Poker with high and micro stakes, every player will find a game they can enjoy.
Competitive factor — If you appreciate the authentic Las Vegas casino atmosphere, you won't find a better match than offshore casinos. The best of these brands run regular tournaments with hundreds of participants. Whether you're into SNGs, MTTs, Bounties, or Knockouts, you'll find a competitive setting that suits your needs.
Generous rewards — The notoriously high US taxes force most of its state-based gambling operators to keep their promotions and rewards modest. Offshore casinos aren't subject to these rules, so they are bursting with welcome bonuses worth thousands of dollars and games featuring 7-figure prize pools.
Recent West Virginia Poker Law Changes
The last poker-related law West Virginia passed was the 2019 Lottery Interactive Wagering Act. However, the state still has no online poker rooms on offer.
Future of Poker in West Virginia
With land-based and online poker legalized, there's very little West Virginia can do in terms of future gaming ventures. However, a Multi-State Compact may be feasible.
The agreement allows casino brands with multiple US gambling licenses to pool players from various states together, so it would be a fantastic addition to West Virginia's small gaming landscape.
While there's no indication WV authorities are interested in the compact, the prospect cannot be ruled out entirely. Nevada, Delaware, New Jersey, and Michigan have only agreed to this arrangement fairly recently.
Other Resources
Final Thoughts
Although not historically progressive, West Virginia's gambling industry has pulled through in the past two decades. The state was among the first to adopt sports betting and the fourth to launch an official iGaming market. While there's no doubt this is excellent news, one thing is still missing from West Virginia's online gaming menu — poker. 
Luckily, you don't have to put your gaming needs on hold until state-licensed casinos change their mind and start offering this game. You can play thrilling real-money online poker today by joining one of our best WV offshore poker sites. Check them out and find your favorite today.
FAQ
FAQ
Can I play live poker in West Virginia?
Yes, you can. West Virginia legalized traditional table games, like live poker, by passing the Racetrack Lottery Table Games Act in June 2007. You can play this game in five land-based gaming venues. Mardi Gras Casino in Cross Lanes is the largest and most popular.
Is online poker legal in West Virginia?
Yes, it is. WV Lottery Interactive Wagering Act legalized all online casino gaming in 2019. However, none of the state-licensed gaming brands currently offer this game online. If you want to play, join one of our top-rated WV-friendly poker rooms. 
What's the legal gambling age for online poker in West Virginia?
You must be at least 21 years old to play online poker in West Virginia.
Do I have to pay taxes for prizes I won at the casino in West Virginia?
No. West Virginia doesn't impose taxes on gambling winnings.
About The Author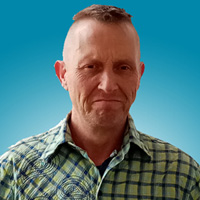 Contact Me
Hi, I am the Chief Editor of top10pokersites.net, this site is dedicated to all thing poker. I have been working around the poker industry for the last 15 years, with different brands. The main purpose of this site is to keep you uptodate with the industry and offer you the best deals around.