Is Online poker legal in Vermont – Poker Laws in Vermont
Vermont might be a haven for nature lovers, but if you're looking for casinos, you're in the wrong place. The Green Mountain State couldn't be further from a gambling mecca, as it allows only a few forms of gaming and offers no land-based casinos, poker rooms, or race tracks.
The situation isn't much better when it comes to iGaming, either. Though the state has recently signed a sports betting bill, online casino gaming never made the cut. Sweepstakes and social casinos are Vermont's only state-licensed online gaming sites.
In this climate, online poker players have few options, and most prefer offshore solutions. If you're interested in how these platforms work within Vermont's anti-gambling landscape, read on.
Is Online Gambling Legal in Vermont?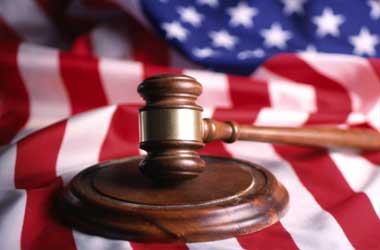 Vermont's early gambling history treads a path akin to many of its neighbors. The activity was widespread across the region before the state joined the Union in the 18th century. Nevertheless, the tide changed around the Revolution, and all gambling was made illegal.
Vermont's gambling scene remained barren for a while. At first, the authorities approved only state lottery programs to fund wartime defense and the development of the state. However, pari-mutuel betting on horse racing joined this mix in 1960, alongside the official State Lottery, which was introduced in 1977. The authorities endorsed the legalization of these categories on the grounds of "public welfare" and "dignity of the state."
While Vermont State Lottery continued to develop by adding new national lotto games, nothing changed for other gambling forms. Vermont's only racetrack closed in 1992, and animal rights activists helped ban greyhound racing four years later.
Several attempts at gambling market expansions failed in the following decade:
Authorities denied the application for federal recognition that would allow the Missisquoi band of Abenaki to open tribal casinos under the IGRA in 2007.
House Bill 131, which aimed to open a one-venue casino industry, died in committee in 2011.
House Bill H.70, reintroducing State Rep. Ronald Hubert's proposal for a land-based casino market establishment for the sixth year in a row, fell through in 2015.
During Gov. Shumlin's time, ideas about regulated iGaming circulated among state officials but failed to gain momentum. The only online gaming-related categories Vermont has legalized since then were horse and sports betting. Real-money online casinos and poker rooms remain illegal in Vermont to date. Sweepstakes casino sites are the only state-licensed gaming platforms you can play on in this state.
Poker Laws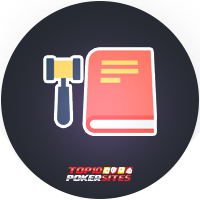 The Vermont legislature is specific about the types of games it prohibits. The guidelines read: "A person who plays at cards, dice, tables or other game for money or other valuable in a common gaming or gambling house that is maintained for lucre and gain, shall be fined not more than $200.00 or imprisoned not more than 60 days, or both."
While this stipulation does not mention poker by name, it influences the manner in which the game can or cannot be conducted in the Green Mountains State. The following sections go into more detail on this topic.
Online Poker
Vermont hasn't regulated any form of online gaming, including poker. So, no laws allow or prohibit this casino classic on the state's territory. Still, the above-cited piece of legislation limits the way state-sanctioned gaming sites offer poker. Sweepstakes and social poker rooms only offer free-play video poker variants to Vermont players.
If you're interested in live real-money poker, you'll have to look beyond your state's borders. Plenty of online poker sites licensed and registered offshore offer these types of games to US players. Vermont's lack of iGaming regulations makes them neither legal nor illegal in the state, so many Vermonters use them regularly.
These platforms organize tournaments like Knockouts and Freebies, offer up to $5,000 welcome bonuses, and host anonymous and fast-fold tables that are hard to pass up. Check the top VT online poker rooms list and find your match. If you're hesitant, advice from a lawyer or another legal professional might help you understand your rights better.
Land-Based Poker
As mentioned, Vermont lacks a land-based gaming scene, and poker rooms are not an exception. If you're not interested in traveling to Massachusetts or Connecticut, charitable casino nights are the only places you can play this game in a public setting.
These events have been legal under the VT charitable laws for a number of years. They involve bona fide nonprofit organizations "engaged in charitable, educational, religious or civic activities in Vermont" that run games of chance. Vermont doesn't require these organizations to apply for licenses, but it does impose a few rules regarding the events they host:
The entire proceeds from the events must go to charitable, religious, educational, and civic causes, save statute-predetermined expenses.
Prizes must be limited to $400 per game. However, a $1,000 prize may be rewarded at one game per day, and a $5,000 prize may be rewarded once a month.
Casino nights involving card games like poker can take place more than once a month as long as there are at least ten days between each event.
An individual must not earn more than $2,000 per year working at charitable gaming events.
Home Poker Games
Vermont laws aren't clear about social or home gaming. Nevertheless, an analysis of other gaming laws implies the state allows home poker games as long as:
Hosts don't take rake or fees from the games they organize
Game participants belong to the same social circle
Games take place in a private residence
What Forms of Gambling Are Legal in Vermont?
The realm of legal gambling in Vermont is quite limited, as only a handful of sanctioned options are offered. While we've touched upon most already, the following list provides a more
detailed overview of all VT legal forms of gambling
.
State Lottery
Vermont officially established the State Lottery in 1977 after a voter referendum. It began selling its first tickets the following year, joined the Multi-State Lottery Association (MUSL) in 2003, and attempted to launch an online ticket sale in 2012. The last venture failed, but the organization remains successful, donating millions of dollars to the VT Education Fund.
Horse betting
Pari-mutuel betting entered VT's legal gaming arena in 1960. The Green Mountain Race Track in Pownal (Vermont's only racetrack) opened in 1963 and held thoroughbred and standardbred horse races. Poor attendance and economic issues prompted the venue to add greyhound racing to its menu four years later. However, the addition had little effect, and the track officially closed in 1992. The state banned dog racing a few years later and never opened another racetrack again. ADW sites are currently the only places where Vermonters can bet on races.
Sports betting
Vermont's sports betting legalization was one of the fastest gambling inclusions in the state's history. Rep. Matt Birong worked on the bill for around three years before filing the proposal to the House. Once it was given the green light, it was smooth sailing. The bill landed on the Governor's desk in early May 2023. He signed it, announcing the official sports betting market launch by June 14.
Daily fantasy sports
VT state Senate considered DFS legalization twice in 2016. The board initially denied it based on the definition of illegal gambling. However, they chose to reconsider the decision only a month later, requesting amendments from the House. Representative Bill Botzow filed a new version of the bill on February 23. The Senate officially legalized DFS in 2017.
Charitable gaming
Under this category, Vermont allows charitable bingo, raffles, card games, and "break-open" ticket events. Anyone aged 18 or above can participate as long as the event calendar, prize size, and proceeds' spending are adhered to.
Why Should We Play Online Poker?
In a state that offers no real-money land-based poker, many find offshore websites to be an obvious choice. Nevertheless, if you are still on the fence, the following benefits might change your mind.
Accessibility — Vermont offers few opportunities for playing poker. If you're not into free-play video poker variants that you can find on sweepstakes and social sites, then poker rooms in the neighboring states are your only choice — that is, of course, if you're not planning to join an offshore site. These platforms are easy to find, access, and join, and you can use them 24/7.
Convenience — Playing in poker venues in Connecticut or Massachusetts requires taking time off work, traveling, and paying for accommodation and food. Offshore poker rooms provide the same gaming opportunities with much less effort. Simply use your computer or mobile phone to connect to the internet and complete the registration form. Numerous real-money poker games will be available to you anytime, anywhere.
Game selection — No VT charitable poker events or neighboring casinos can match offshore poker sites' game lineup. These gaming hubs carry new and popular titles from the biggest developers, from Texas Hold'em and Omaha to Stud and Draw. Plus, they cater to a wide pool of players by offering wide betting limits, anonymous tables, and zone poker.
Competitive factor — Charitable poker events aren't a weekly thing in Vermont. If you enjoy competitive play and can't afford to drive over the border often, offshore poker sites can be a great alternative. These poker rooms host multiple regular tournaments, offering formats like SnGs, Bounties, Knockouts, Turbos, and more. They attract players of different skill levels and feature million-dollar pots.
Promotional value — To entice players and make their gaming experience more enjoyable, VT online poker sites provide lucrative bonuses. These offers include several-thousand-dollars welcome bonuses, hefty reloads, five-figure bad beat jackpots, free tournament tickets, and so on.
Practice opportunities — Without joining an offshore site, players in Vermont have limited opportunities to practice and improve their skills. Luckily, these platforms feature resources like Help Centers, articles on gameplay and strategies, free-play virtual games, and more. They'll help you expand your knowledge, learn the best techniques, and try new games for free.
Recent Vermont Poker Law Changes
Vermont has
never enacted any poker-specific laws
. Under the general gaming laws, though, the real-money version of this game is still unavailable in this state.
Future of Poker in Vermont
While the previous Vermont Governor showed interest in legalizing online casino gaming, his successor displayed a stronger inclination toward sports betting. So, the last time online poker was on the agenda was in 2016. Still, given how quickly the state approved sports betting legislation in June 2023,
iGaming legalization might be on the horizon
.
Other Resources
Final Thoughts
The Green Mountain State has always had a rocky relationship with gambling.
State lottery, pari-mutuel betting, and charitable gaming
have been the only legal options for most of its history. Nevertheless, the state seems to be feeling the effects of the changing gaming climate in the US. It introduced
DFS in 2017
and
sports betting in 2023
, opening doors to
future online poker legalization
. For now, you can satisfy your gaming cravings by joining one of our
top VT poker rooms
.
FAQ
Is online poker legal in Vermont?
Vermont lacks a regulated online gaming market, so online poker is neither legal nor illegal in this state. This loophole leaves room for residents and guests to play the game on online gaming sites licensed and registered outside US borders.
Can I play live poker in Vermont?
Yes. You can play live poker at Vermont's charitable events hosted by bona fide nonprofit organizations. By following general gaming rules, you should also be able to play a rake-less form of this game at home with friends.
What forms of gambling are legal in Vermont?
Vermont's legal scope of gambling includes lottery, charitable gaming, sports betting, pari-mutuel betting, and daily fantasy sports. While the sports betting market hasn't launched yet, you can enjoy the last two options online.
What's the legal gambling age in Vermont?
You must be 18 years old to gamble in Vermont.