Is Online poker legal in Tennessee – Poker Laws in Tennessee
Tennessee has been less fortunate than many US states when it comes to allowing casino gambling. The Volunteer State doesn't even have a single land-based casino and restricts many forms of gambling. Consequently, this means that live poker is out of the question, even if you're playing with friends at home. The only exceptions include daily fantasy sports, sports betting, the lottery, and limited charitable gaming.
As for online poker, the state hasn't embraced the iGaming industry either. As a result, poker players have to find alternative ways to enjoy their favorite game, such as visiting neighboring states, playing on sweepstakes sites, and joining offshore poker platforms.
Is Online Gambling Legal in Tennessee?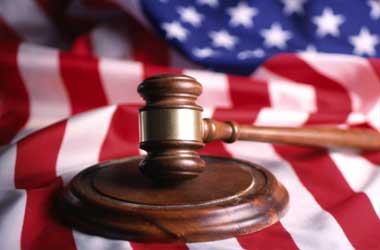 Unfortunately, it isn't
. This is how the Tennessee Code defines gambling:
"Gambling is contrary to the public policy of this state and means risking anything of value for a profit whose return is to any degree contingent on chance, or any games of chance associated with casinos, including, but not limited to, slot machines, roulette wheels and the like."
The state perceives poker as a game of chance, so it clearly falls into this category. This gambling definition mainly refers to live poker, but it goes without saying that its online counterpart is prohibited, too. Breaching the law is considered a Class C misdemeanor, according to Section 39-17-502 of the Tennessee State Code. The penalty is even harsher for those who attempt to operate an illegal gambling facility — a Class E felony where you may face six years in prison or up to $3,000 in fines.
However, no one has ever been charged for playing poker on the internet. In fact, the law doesn't say anything about gambling on international poker sites that are not state-licensed and operate from foreign jurisdictions. Many TN players leverage this gray area to join such platforms that typically abound in poker games.
Poker Laws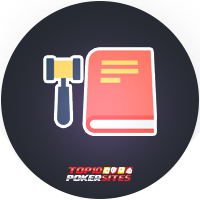 If you're considering playing real money poker in the Volunteer State, you should read the following regulations carefully to familiarize yourself with its legal framework.
Online Poker
A legislative proposal that would allow online poker or casino games in Tennessee seems unlikely. In fact, state officials have never contemplated going in that direction.
A Knoxville resident, Chris Moneymaker, popularized online poker in the early 2000s by being the first person who won the World Series of Poker tournament after qualifying through an online poker site. Even so, the legislators haven't changed their minds about regulating this sector.
Nevertheless, this didn't stop TN poker enthusiasts from pursuing their passion, and some turned out quite successful. Aside from Moneymaker, names worth mentioning include:
Kathy Liebert — $6.3 million
Frank Kassela — $3.3 million
Kyle Cartwright — $2.3 million
David Diaz — $2.1 million
Even though Tennessee residents can't find any state-licensed poker platforms, that doesn't mean they can't play online poker. One alternative is registering on sweepstakes poker sites, which are 100% legal in the state. The other is joining licensed offshore poker rooms. So, if you want to participate in a poker tournament, check out our curated list of the top offshore poker websites.
Land-Based Poker
Unfortunately, Tennessee has no brick-and-mortar casinos, tribal or commercial, so you won't find any live poker cash games and tournaments there. Due to a strong anti-gambling stance, lawmakers were not interested in the legalization of this industry.
The only attempt at legalizing live card rooms in Tennessee was in February 2015. However, it only made it to the subcommittee stage in the Senate. There have been no similar initiatives ever since.
For this reason, many poker enthusiasts hit the road to the neighboring Mississippi, which is home to several poker hubs. The closest town offering live poker is Tunica, which is only an hour away from Memphis by car and three from Nashville.
Interestingly, one Tennessee pro-gambling organization revealed that TN residents account for 10% of Mississippi's overall gambling income. Other popular spots for poker action are casinos in North Carolina, Arkansas, and Missouri, depending on your location in Tennessee.
Most of these gambling facilities offer poker games, such as Texas Hold'em, Omaha, Three-Card Poker, and Mississippi Stud, and others have dedicated poker rooms. The largest two are Harrah's Cherokee Casino in NC, with 32 tables, and The Horseshoe Casino in Mississippi, with 25. Both are home to the famous poker tournament — the World Series of Poker.
Therefore, if you like hitting the felt more than clicking the keyboard buttons, these are the land-based casinos in Mississippi and North Carolina with plenty of poker action:
The Horseshoe Casino in Tunica, MS
Sam's Town Hotel & Gambling Hall in Tunica, MS
Hollywood Casino & Hotel in Tunica, MS
Palace Casino in Biloxi, MS
Harrah's Cherokee Hotel & Casino Resort in Cherokee, NC
Home Poker Games
Although some states make exceptions in their laws when it comes to allowing social gambling, Tennessee is not among them. The Volunteer State considers such actions illegal, even if you host a game without a rake. Based on the arrest statistics, the state authorities have enforced this law multiple times, busting private poker games on numerous occasions.
What Forms of Gambling Are Legal in Tennessee?
As previously stated, the Volunteer State restricts many forms of gambling, including poker. However, its residents can legally participate in some of them. Let's explore what they are.
Land-Based and Online Casino Gambling
Tennessee doesn't have a land-based or online casino and poker industry. Should anything change in the meantime, we will update you as soon as possible.
Sports Betting
The legalization of online sports betting in the Volunteer State was a big surprise, given its anti-gambling stance and the lack of casino gambling or pari-mutuel facilities. Governor Bill Lee allowed House Bill 01 (Tennessee Sports Gaming Act) to become law without his signature in May 2019, opting to support the policy.
In 2020, TN residents could place their first bets, but only online since the state prohibits in-person sportsbooks. The bill included a provision for retail sportsbooks, but it was removed due to Gov. Lee's strong opposition.
The Tennessee Education Lottery Corporation (TELC) oversees this industry and takes 10% of every bet, which is an extremely high percentage compared to New Jersey (7%) and Nevada (5.4%). Only those who are 21 or older and physically present in the state can place their wagers. Tennessee currently has over a dozen sports betting apps, with BetMGM, FanDuel, DraftKings, and Caesars at the helm.
Daily Fantasy Sports
The Volunteer State lawmakers experienced a change of heart even before the legalization of sports betting. In 2016, after SB 2109 passed both houses of the Tennessee General Assembly, and Gov.Bill Haslam signed it into law, daily fantasy sports finally became legal in the state.
Compared to sports betting, this industry is not heavily regulated. Thus, operators are not required to obtain licenses or hold a certain percentage of the entry fees they collect. Some of the major providers in the state include DraftKings, Yahoo, FantasyDraft, and FanDuel.
Charitable Gaming
Land-based gambling in Tennessee is limited to charitable events. Such organizations must receive approval from a two-thirds majority in the General Assembly and are only allowed to host one event per year. Plus, they must meet certain qualifications and exist in the state for at least five years.
Tennessee may not allow bingo, but it permits other forms of charitable gaming, such as cakewalks, reverse cakewalks, raffles, and reverse raffles. Penalties for hosting illegal bingo range from a Class C misdemeanor (30-day jail time and up to $250 in fines) to a Class E felony (4–6 years imprisonment).
Horse Racing Betting
Horse racing exploded in popularity during the 19th century, and Tennessee even had 10 race tracks at one point. The state held an abundance of horse racing events prior to banning all gambling on such activities in 1906. Meanwhile, this industry was still in its infancy in neighboring Kentucky.
The state authorized horse racing again in 1987 and established the Tennessee State Racing Commission through the Racing Control Act. However, no horse tracks were built due to failed referendums and lawsuits. In 2015, the lawmakers repelled the act, and all subsequent attempts to revive it failed.
Currently, TwinSpires.com (the online branch of Churchill Downs racetrack in Kentucky), TVG, and DRFBets usually accept pari-mutuel bets from TN residents. While the state won't prosecute players for doing so, the platforms may reject wagers from Tennessee.
Conversely, those who prefer live events often cross the border and head to Kentucky Downs. This simulcast facility offers six live thoroughbred races every September and is just half a mile north of the border.
Lottery
Tennessee was one of the last states to regulate lottery games. The Tennessee Education Lottery was legalized by a voter referendum in 2002, and the first sales started in 2004. Like in many other states, the lottery offers national games, such as Powerball and Mega Millions, along with several others, like Lotto America, Cash 3, Cash 4, and Tennessee Quick Cash.
TN residents can purchase the tickets in person exclusively since online sales are illegal.
According to their official website, the lottery has raised over $6.8 billion for the state education programs and generated over $15 billion in sales since 2004.
Why Should We Play Online Poker?
Since Tennessee has no local poker rooms,
offshore poker sites
seem the obvious choice. However, residents of TN shouldn't just choose these platforms because of their accessibility. Below is a list of a few more benefits.
Convenience — With a mobile device, you can access any online poker platform and play your favorite games. You can access these sites wherever you are if you have a stable internet connection. Furthermore, you can have even quicker access through native poker apps.
Gaming variety — In the absence of live poker rooms in TN, the wide game selection these sites offer is like a dream come true. So, whether you want to play live poker or RNG titles, they've got you covered. In addition to ultra-popular Texas Hold'em and Omaha, these sites offer a variety of Stud and Draw games, along with some rare titles, like Razz or Badugi.
Tournament offer — The lack of live poker tournaments may leave Tennessee players dissatisfied, but offshore poker rooms make up for it. The sites we recommend comprise operators that offer various tournament formats, such as SNGs, knockouts, freebies, freezeouts, mystery bounties, and other daily and weekly competitions.
Skill-development opportunities — International poker sites welcome players of all skill levels. If you are a beginner, you can test the games and practice your skills in demo mode. On the other hand, veterans can opt for games with higher stakes and buy-ins. Plus, some operators have HUD tools, which can help you perfect your strategy.
Multi-table features — Players can join multiple tables simultaneously online, which is not possible at land-based facilities. Besides adding to the excitement of a live poker game, this feature also challenges players' poker abilities and enhances their chances of winning.
Better bonuses — Players also prefer online casinos because of bonuses and promotions, which are hard to find at traditional casinos. To attract new players, operators compete by providing bigger and better welcome offers. Conversely, there are also incentives for loyal poker players, including cashbacks, rakebacks, deposit and no-deposit promotions, reload bonuses, and loyalty programs.
Security — Online poker rooms use military-grade security measures to prevent scams and thefts. Thanks to advanced SSL and firewalls, your sensitive information is well protected.
Recent Tennessee Poker Law Changes
Tennessee isn't fond of changes, so the last legislation the state enacted was to regulate sports betting in 2019. Therefore,
online and on-site poker remains illegal
in the Volunteer State to date.
Future of Poker in Tennessee
There is no timetable that can tell us when Tennessee will regulate the online poker sector. Adding online poker and casino gambling to the state's legislative agenda
doesn't appear to be a priority
at the moment. In fact, Gov. Bill Lee said he appreciated state lawmakers' efforts to prevent the construction of casinos in the state when approving the sports betting bill. Therefore, it'll take some time until Tennessee online casinos see the light of day.
Other Resources
Final Thoughts
Tennessee wasn't expected to legalize any form of gambling; however, it happened with daily fantasy sports in 2016 and sports betting in 2019. Although online poker is still waiting for its turn to appear in the legislative books, poker players hope lawmakers will realize the revenue-generating potential of the mentioned verticals.
Even if this happened, state leaders would oppose the development of an online industry before establishing a live one. Until then, feel free to explore our list of reliable offshore operators and start playing poker right away.

FAQ
Is online poker legal in Tennessee?
No, the Volunteer State does not have any regulated online poker sites. Consequently, players can take part in live poker in Mississippi or visit offshore poker sites. The good news is that a number of international operators offer honest and fair gameplay to TN users.
What gambling forms are legal in Tennessee?
The Volunteer State only allows daily fantasy sports, sports betting, charitable gaming at a limited capacity, and the lottery.
Where can I play online poker in Tennessee?
Tennessee has no interstate online poker sites, so its players can play online poker on sweepstakes or offshore sites.
Can TN players claim bonuses on offshore poker sites?
Of course. International poker sites offer bonuses and promotions to Tennessee players just like they do to users from other places.