Is Online poker legal in South Carolina – Poker Laws in South Carolina
South Carolina may be known for its hospitality, but gambling was never welcome in this state. Following the Constitutional ban in 1802, this state's history has been filled with gambling restrictions and prohibitions. Two centuries have passed since then, but little has changed in the SC gaming scene.
The Palmetto State still ranks as one of the least gambling-friendly states in the US. Its legal gambling activities include only two categories. Needless to say, iGaming isn't one of them. South Carolinians' only chance to play online casino games is through sweepstakes and offshore sites.
For more information on South Carolina gambling laws, read the comprehensive guide below. We provide information on this state's gambling history, poker legislation, best SC land-based and online gaming sites, and more.
Is Online Gambling Legal in South Carolina?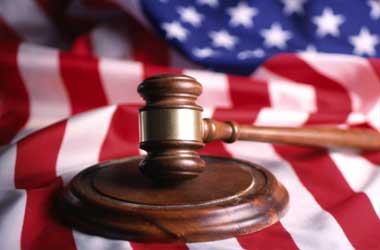 Together with the likes of Hawaii and Alabama, South Carolina holds the title of one of the most gambling-restrictive states in the US. This activity has been controversial since the constitutional ban in the early 19th century. While others loosened their anti-gambling attitudes with time, SC stood firm in its convictions.
The state fought a number of expansion attempts over the years:
It stifled a video poker machine frenzy by outlawing the category in 1999.
It won the Supreme Court against the Catawba Tribe, preventing video gaming on reservations in 2006.
It made social gaming illegal in 2012.
It opposed a bill that would have legalized commercial casinos in 2015.
It shut down a daily fantasy bill in 2017.
It averted a gambling reform by letting all forms of gambling-friendly bills die in committee in 2021.
Few gambling categories escaped SC lawmakers' scorn — charitable bingo and the lottery. The state legalized the former in 1976 and the latter in 2000. After a study on the benefits of the horse betting industry, SC authorities have taken the initiative to incorporate this category into the list of permitted activities in 2021. Even so, iGaming has never been on their agenda.
Sweepstakes and social gaming sites are the only places to play state-licensed online games in South Carolina. However, these platforms don't operate like traditional casinos. In order to comply with the varying gambling regulations nationwide, they offer games with modified rules and gameplay and don't take rake.
Poker Laws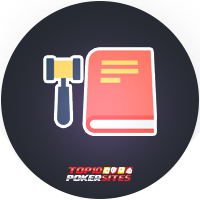 South Carolina legislation didn't include any poker-specific laws until the 1990s. During this decade, state authorities
allowed bars and other liquor-serving venues to host video poker machines
.
As you can guess, this unprecedented legislation caused quite a stir in the state.
Over 37,000 of these machines appeared in the Palmetto State within a short timeframe, generating a tremendous amount of interest from residents and visitors. The state was earning around $3 billion annually from them alone, a significant boost to the economy. However, the craze still didn't resonate with everyone.
Conservatives in South Carolina disliked the attention gambling was enjoying as a result of video poker machines' popularity. In 1998, Governor David Beasley built an electoral campaign around banning the activity he dubbed the "crack cocaine of gambling." Despite the negative attention the campaign garnered, the SC Supreme Court still banned the machines in 2000. This legislation scrubbed South Carolina clean of all real-money poker games.
Online Poker
The South Carolina Code has no provisions that explicitly forbid online gaming, including poker. Besides stripping SC of state-licensed real-money poker sites, this omission gives SC residents and visitors some flexibility. It provides a loophole for joining and playing in offshore online poker rooms.
Regular knockout, mystery bounty, and freezeout tournaments, up to $3,000 promotions, and free-play demo mode poker make these sites extremely popular with players. If you'd like to sign up for one, our top SC poker sites list should help you find one that suits you. However, consulting a lawyer or another legal professional beforehand might be wise. South Carolina is not known for its leniency toward players.
Land-Based Poker
As the Poker Laws section explains, South Carolina has no land-based poker locations. The Palmetto State lawmakers' last attempt at rectifying this situation was in 2020.
House Resolution 3395 sought to amend the constitution and legalize a list of gambling activities like casino and poker gaming. It included provisions for allocating gambling revenues to various government programs supporting SC "highway, road, and bridge maintenance, construction, and repair."
Nevertheless, the proposal met the same fate as State Representative Todd Rutherford's commercial casino bill five years before. Both failed to gain traction and died before reaching a committee hearing.
Casino cruises are the closest thing the Palmetto State has to land-based poker rooms. These venues run games only after setting sail, so they're not subject to the mentioned SC prohibitions.
The famous Big "M" Casino company operates one boat in South Carolina. Its collection of poker games isn't the largest, but it includes live games. If you board, you can try your luck at variants like 3 Card Poker and Let It Ride, with bet limits ranging from $10–$100.
Home Poker
South Carolina's attitude toward social gaming is another law that sets it apart from the rest of the US. The state doesn't allow any form of social gaming, including poker.
Initially, SC legislation didn't comprise any stipulations directly targeting this category. The only gambling prohibition came from the 1802 Constitution, causing confusion among residents. However, the 2006 raid helped clarify the government's position on social gaming.
In 2006, the police busted a high-stakes poker game, arrested 27 players, and confiscated $62,000. Five players refused to plead guilty to the charge, citing the ambiguous nature of the constitutional prohibition on gambling.
After a court hearing, Circuit Court Judge R. Markley Dennis dismissed the case, calling SC 1802 gambling prohibition "unconstitutionally vague." Nevertheless, South Carolina's Supreme Court overturned the ruling in 2012. The judges confirmed SC's ban on social gaming, noting that gambling constitutes anything where "money or something of value [is] wagered on the game's outcome."
What Forms of Gambling Are Legal in South Carolina?
Compared to other states, South Carolina's legal gambling options are limited. You can read about them in the following section.
Lottery
South Carolina Education Lottery (SCEL) launched in 2002, two years after the official ban on video lottery machines. Its primary purpose was raising funds for the state's educational programs like scholarships, tuition assistance, and need-based grants. The organization has donated over $7.2 billion to this cause since selling its first tickets in 2002.
Charitable gaming
South Carolina allows two forms of charitable gaming — bingo and raffles. Defined as a single game of chance, bingo entered SC law books with the Bingo Act of 1976. The state amended the original rules and regulations several times, but their gist remains the same: nonprofits need a SCDOR license to operate bingo games. The authorities legalized charitable raffles under the Nonprofit Raffles for Charitable Purposes Act. The legislation allowed non-profit organizations to organize these events as long as they:
are a class, department, or organization of an educational institution or tax-exempt under IRA
operate for a charitable purpose
are registered to solicit charitable donations in South Carolina
Note: Horse betting is still illegal in South Carolina, but a bill proposing the legalization of this activity passed the SC House vote in April 2023. If it passes the Senate, anyone aged 21 and older physically located in South Carolina will be able to place a pari-mutuel wager on horse races.
Why Should We Play Online Poker?
With the absence of local poker rooms in South Carolina, offshore poker sites seem like an obvious choice. However, accessibility isn't the only reason SC residents choose these platforms to play poker. The section below lists a few other relevant benefits.
Convenience — South Carolina offshore poker rooms are open 24/7 and available no matter where you are. You don't have to dress up, travel, and book a hotel to visit them. A mobile device or computer allows you to play their poker games from home.
Game selection — Offshore poker sites' poker variety is another reason South Carolinians prefer them over Little River cruise casino and NC's Harrah Cherokee venue. Besides the player favorite Texas Hold'em and Omaha, these sites offer a host of niche Stud and Draw variants. The selection is plentiful in terms of virtual and live dealer titles, so you'll find a table to join, whatever your preference.
Tournament offer — Brick-and-mortar poker rooms' sparse tournament schedule may leave competitive players unsatisfied, but offshore brands will not. Our top SC poker rooms list comprises operators that run freebies, mystery bounties, freezeouts, knockouts, and many other weekly tournaments. They're packed with talented players and abundant in hefty rewards.
Multi-tabling features — Online poker allows players to try their luck at multiple tables simultaneously, an option no land-based facility offers. This feature adds to the excitement of a live poker game, challenging players' poker abilities and helping them win more.
Practice-supportive environments — Offshore poker sites cater to beginners and experienced players. Users get to test various games and hone their skills for free. Tools like HUDs let them perfect their poker strategy. No land-based poker establishment can match this offer.
Security — One of the common reasons modern players tend to be hesitant about offshore gaming platforms is security. They don't trust their sensitive information will be safe on the internet. While these concerns are valid on a grand scale, they don't apply to the top SC poker rooms we've listed above. These platforms implement advanced SSL encryption and firewalls to protect user information.
Recent South Carolina Poker Law Changes
South Carolina isn't fond of changes, especially gambling-friendly ones. The last poker-related legislation the state passed was the ban on video poker machines in 2000. Despite attempts at gambling expansions in 2015 and 2021,
poker remains an illegal activity in the Palmetto State to date
.
Future of Poker in South Carolina
After its sports betting and casino gambling bills failed in 2021, the future of gambling in South Carolina seemed bleaker than ever. Nevertheless, the
2023 horse betting legalization proposal sparked hopes for gambling expansion
anew. If enacted, it could be the catalyst for the industry's revitalization.
We established the bill was passed by the House in April 2023, but it still has a long way to go. The Senate, where Republicans occupy 30 seats, is a tough nut to crack on its own. On top of that, the governor's office could also veto the legislation afterward.

Other Resources
Final Thoughts
The historically barren gambling landscape in South Carolina hasn't changed in spite of the progressive climate in modern-day America. The state's only legal gambling forms are
lottery and charitable bingo and raffles
. While horse betting might enter the fray in the near future,
chances for iGaming legalization remain slim
. Luckily, South Carolina's lack of definitive online gambling regulations allows fans to pursue this hobby at
offshore casinos
. If you're interested, the best ones are listed at the beginning of this page.
FAQ
Is poker legal in South Carolina?
South Carolina legislation doesn't have provisions that explicitly outlaw poker. However, the state prohibits the game under the umbrella of casino gaming. It offers no land-based or online poker rooms and has a history of persecuting social poker players.
How can I play online poker in South Carolina?
South Carolina's online poker fans can play this game at state-sanctioned sweepstakes casinos and offshore poker rooms. If free-play games with modified rules aren't your thing, you can find a list of the best offshore poker sites for South Carolina players at the top of this page. However, make sure you consult your lawyer before you join one to avoid legal issues.
What forms of gambling are legal in South Carolina?
South Carolina's legal gambling activities list currently comprises only two options — state lottery and charitable gaming. Nevertheless, horse betting might become available in the future if the 2023 HB proposing it passes the Senate.
How old do I have to be to gamble in South Carolina?
You must be at least 18 years old to play the SC lottery and charitable games.