Is Online poker legal in New York – Poker Laws in New York
New York's evolution into a gambling-friendly state was slow but steady. It started with pari-mutuel betting in the late 30s and expanded into casino gambling and sports wagering by the 2020s.
After several failed iGaming legalization attempts, it looked like the end of the road for the Empire State. However, Senator Addabbo's reelection in late 2021 led to new developments. With a few other iGaming-proponents, he pushed for online casino regulation from January through March 2023. Unfortunately, none of those attempts paid off.
Stay with us to learn how the lack of iGaming regulations affects the New York poker scene and what forms of gambling are available in this state.
Is Online Gambling Legal in New York?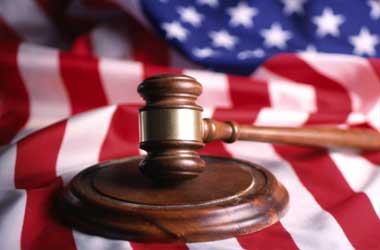 Although a part of the American North, New York legalized gambling relatively late. Its underground scene thrived, but the Empire State's Second Constitution of 1821 prohibited all forms of gambling in public. It was not until 1939 that the authorities legalized NY's first gambling category — pari-mutuel betting.
Off-track wagering and tribal casinos joined the mix in the early 70s and 90s. The former arose from the government's efforts to curb illegal bookmakers taking over the state. The latter were a consequence of the Indian Gambling Regulatory Act (IGRA), which granted federally recognized tribes the right to regulate gambling.
Still, the real turning point for the industry in New York only happened after the turn of the century. The state upvoted video lottery gambling terminals in 2001 and legalized land-based casinos in 2013. New Yorkers got access to a dozen brick-and-mortar locations with fantastic real-money wagering opportunities in the following years.
Sports betting was next in line. The Excelsior State was quick to embrace the category once the Supreme Court overturned its 1992 ruling in 2018. The first retail sportsbook opened a year later, and the official online sports betting market launched at the start of 2022. However, online casinos failed to follow suit.
Different lawmakers tried to legalize iGaming several times throughout NY's history, most recently in 2023. The Assembly and the Senate, however, did not include the category in the state's annual budget. The official iGaming market launch may have to wait until next year.
Poker Laws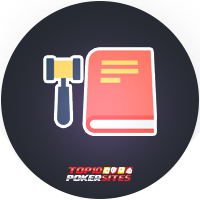 New York gambling legislation never included any special provisions regarding poker besides its definition.
The casino classic fell under the category of games of chance that had been banned in NY until the charitable gaming amendment took effect.
Charitable poker gained legal status in 1975, and its real-money variant entered the NY gambling scene with the first tribal casino's opening in 1993. Commercial land-based poker appeared in the state two decades later. New Yorkers backed the legalization of retail casinos in 2013, and Governor Andrew Cuomo signed it into law. The authorities made plans to open seven non-tribal venues across the state, four of which are already in operation and offer live poker on their premises.
The internet-based version of the game came into the spotlight a year later. The then senator, John Bonacic, filed a bill that would regulate online Omaha and Texas Hold'em in the state. It took two years, but this legislation passed the New York Senate Finance Committee and reached the Assembly. However, lawmakers never considered it.
The matter resurfaced after the Excelsior State legalized and launched the sports betting market in 2019 and 2022. Senator Addabbo and Assemblyman Gary Pretlow lobbied for iGaming legalization at the beginning of 2023. Both filed bills that would make online poker legal in New York without success. This category was never included in NY's annual budget.
The following list comprises the laws mentioned above. Check them out to learn more about the legality of poker in New York.
Online Poker
Despite numerous iGaming legalization attempts, New York still lacks a regulated online gambling market. The authorities never adopted the proposed iGaming bills, and the existing legislation does not cover the category. As a result, web-based poker remains in a gray area — neither legal nor illegal.
So where does this leave NY online poker fans? Empire State residents and visitors can try their luck at the virtual version of this casino classic in two ways — sweepstakes sites and offshore casinos. The former are no-purchase-based online platforms that host casino-style games like poker. They're legal in New York because they don't take the rake or offer real-money gambling — users play using casino credits.
Offshore online platforms offer a more traditional gambling experience. They host real-money games, feature a ton of poker variants, and organize regular tournaments. New Yorkers are free to give them a try because no official state laws ban these sites. They operate under foreign jurisdictions and legal systems.
If you're interested in joining an offshore poker room that accepts New York players, check out the list at the top of this page. We recommend several reputable and trusted sites.
Land-Based Poker
The Empire State was slow to legalize casino gambling, including poker. All games of chance were off-limits on its territory until 1975, when the authorities passed the charitable gambling amendment.
The Senate's enactment of the Indian Gambling Regulatory Act in 1988 forced many states to negotiate gambling contracts with tribes within their borders, and New York was no exception. The Oneida Indian Nation opened the first tribal casino in this state in 1993. The remaining three NY Native American tribes followed suit in the years to come.
New York approved the construction of seven additional brick-and-mortar casino venues after the 2013 casino gambling bill took effect. The then governor Cuomo signed four licenses in the same year, and Del Lago Resort & Casino, Resorts World Catskills, Rivers Casino & Resort at Mohawk Harbor, and Tioga Downs Casino Resort debuted shortly after. The other three downstate casinos are expected to open soon.
Six of the eleven mentioned commercial and tribal land-based NY casinos offer live poker.
Home Poker
The New York Penal Code defines home poker as "a social game of chance […] without fee or remuneration." New Yorkers can host it in their homes as long as they don't make any profit from these events.
A legal case challenged this law in 2011. Lawrence DiCristina operated live poker games from a Staten Island warehouse, raking 5% on each game. He was initially charged with breaking federal law (the Illegal Gambling Business Act). However, that conviction was overturned in 2021 after the US District Court Judge Jack B. Weinstein declared Texas Hold'em a game of skill and, thus, legal under IGBA.
The case finally closed when the Second US Circuit Court of Appeals reversed the ruling again in 2014. Though rechallenged in 2016 by senator Bonacic's online poker proposal, the mentioned NY Penal Code home poker provision is still in force today.
What Forms of Gambling Are Legal in New York?
While online casinos don't make the list, New York boasts a wide array of legal gambling activities. You can learn more about them below.
Casino gambling
Thanks to IGRA and the 2013 gambling law, New York offers a rich land-based casino offer. The state is home to eleven locations — four retail and seven tribal venues. The former operate in Waterloo, Monticello, Nichols, and Schenectady, and the latter offer Class II and III games across the rest of the state.
Horse betting
Pari-mutuel and off-track horse betting were some of the first gambling categories New York had ever authorized, and both remain popular among Excelsior State residents today. They're available at ten land-based racetracks and TVG website and apps.
Sports betting
New York opened its first retail sports betting kiosk in 2019, shortly after the Supreme Court reversed its 1992 ruling. Its online sports wagering market launched two years later. Today, the state offers eleven land-based and nine internet sportsbooks, including giants like Caesars, FanDuel, PointsBet, and DraftKings.
Lottery
Lottery was the second form of gambling made available in New York. It debuted in 1967, offering scratchers and state-based draw games. Since then, the NY lottery's evolved and expanded to include multi-state drawings. Its earnings have generated over $70 billion to support state education to date.
Charitable gambling
New York authorized charitable gambling in 1975. Allowed activities include raffles, bingo, pull tabs, and several Vegas-style casino games like poker. Organizations interested in running these events must obtain the Gaming Commission's approval beforehand.
Why Should We Play Online Poker?
New York's land-based gambling scene is pretty solid, but online poker sites hold the advantage. They're
open 24/7 and available on desktop and mobile
platforms. Users can enjoy hours of pure entertainment wherever they are. All they need is a working computer or phone and an internet connection.
Offshore online casinos also carry better game selections. They cater to vast and diverse user pools offering numerous poker titles. Users can play virtually any variant of the game, from the famous Texas Hold'em and Omaha to niche Stud and Razz. Powered by industry-leading developers, they're guaranteed to be well-designed, fun, and rewarding.
Speaking of rewards, online platforms also have the upper hand there. Offshore poker rooms offer hefty bonuses and elaborate loyalty programs to keep up with the fierce competition. Their benefits include welcome promotions, no-deposit deals, cashbacks, referrals, rebates, and more, totaling thousands of dollars in value.
Recent Poker Laws in New York
New York residents have seen several attempts at online casino gambling legalization in the past decade, with the latest occurring in 2023. Inspired by the success of NY's sports betting market, Assemblyman Gary Pretlow and Senator Joseph Addabbo proposed bills that would make online poker legal in the state.
Pretlow's bill focused on this casino classic and proposed amending the law that categorizes poker as a game of chance. Addabbo's initiative extended to all casino games and included stipulations about taxes and revenue. Unfortunately, both failed.
Future of Poker in New York

While NY legislative bodies didn't show interest in legalizing online casinos and poker rooms in 2023, their proponents remain determined, and the group will likely resume its efforts next year. As of now, the three retail downstate casinos whose construction NY authorized back in 2013 are the authorities' top priority.
Other Resources
Conclusion
New York might be known for its gambling history, but little of it happened above ground. The Second Constitution of 1821 kept all such activities illegal until the early 20th century. It was only in 1939 that pari-mutuel betting kicked off the NY gambling expansion. The process continues to this day.
Retail casinos and online sports betting have been the latest additions to the Empire State lawbook. The state authorities have witnessed numerous attempts at iGaming market legalization, but none have been successful. Additionally, New York still doesn't have a regulated online casino market in 2023 — its residents and visitors can only play online poker at sweepstakes and offshore sites.

FAQ
Is poker legal in New York?
It is. New York gambling legislation doesn't include any provisions that prohibit its residents from playing poker. The game is available at most state-licensed commercial and tribal casinos.
Do NY land-based casinos offer live poker?
Yes. Six New York brick-and-mortar gambling venues feature poker rooms. Seneca Niagara Resort & Casino with its 23 tables and Turning Stone Casino with 32 are the biggest in the state. They're located in Niagara Falls and Verona, respectively, and offer classics like No-Limit Hold'em, Pot-Limit Omaha, and a few Stud variants.
Can I play online poker in New York?
New York doesn't regulate its web-based casino gambling scene, so there are no state-licensed real-money virtual poker rooms where you can play. Nevertheless, NY's lack of online gambling legislation permits fans of the game to pursue their hobby at offshore poker sites. These platforms are licensed and registered outside of the US, so they're not subject to any of its laws. If you're interested in what they have to offer, take a look at the list at the top.
What's the legal age for poker in New York?
The legal gambling age in New York is 18. However, most retail casinos that host this game do not accept customers under 21 because they serve alcohol.