Is Online poker legal in Delaware – Poker Laws in Delaware
The size of Delaware and its gambling market are entirely disproportionate. The First State has a population of slightly over one million on the one hand and a massive gambling industry on the other. There are more gambling options in the state than in any other except Nevada. Since Delaware was at the forefront of gaming regulations, its legal gaming options include casino gambling, online casinos and poker rooms, sports betting, lottery, horse racing betting, and charitable gambling.
This also means poker players have plenty of choices to play their favorite game. This card game is blossoming in the state's land-based racinos and their online counterparts. Despite being in the gray zone, numerous offshore gambling platforms also boost poker gambling opportunities.
This article will analyze and introduce you to Delaware's land-based and online poker and gambling laws. Let's get started.
Is Online Gambling Legal in Delaware?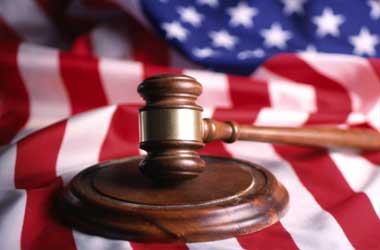 Delaware has had a tumultuous gambling history with numerous developments over the last hundred years. It all started in 1760 when the first race track was opened, and settlers began off-the-book betting on horse racing. After Delaware became a state in 1776, the next few decades saw the rise and fall of the lottery many times. At one point, the First State was the hotbed of lottery activity, but a turn of events led Delaware to ban the lottery in 1897.
The Great Depression brought a period of economic instability, and the state decided to legalize gambling. It first started with pari-mutuel wagering in 1935. The Delaware Racing Commission was created two years before that to oversee gambling actions. In 1937, Delaware Park opened its doors, and it is still open until this day.
Charitable gambling became available to Delawareans in 1957. The games included bingo, raffles, and even some Texas Hold'em tournaments.
The year 1974 saw the resurgence of the lottery, and 20 years later, the Delaware lottery expanded its operations, and the racetracks were allowed to offer video lottery machines. This also permitted the three racinos to install slot machines. It was only in 2010 that the same venues started offering poker and other table games.
In 2012, the First State made gambling history and legalized online gambling and poker. Each of the three Delaware racinos began featuring real money poker games in November 2013 with their state-licensed online poker platforms.
However, the First State made another attempt to legalize sports betting in 2018 after the fiasco in 2009. It succeeded this time, and the first online sports bets were accepted in June of the same year.
Poker Laws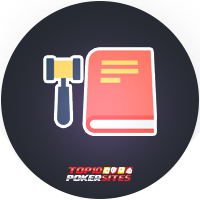 Before you start playing real money poker games, you should familiarize yourself with Delaware's legal framework. Read the following laws:
Online Poker
Delaware was the first US state to legalize online gambling. This is known as the Delaware Gaming Competitiveness Act (HB 333), passed in June 2012. The Act covers online casinos, sports betting, and online poker. As of November 2013, three state-licensed online poker platforms were operated by three lottery-owned racinos.
The international giant 888 Holdings provides the software they use, meaning they also share the same player pool. The only difference is in the promotions and poker deposit bonuses.
All three sites feature 24/7 real-money poker games and tournaments, the most popular being No-Limit Hold'em, Pot-Limit Omaha, and Pot-Limit Omaha Hi-Lo.
However, due to a small player pool and low traffic, Delaware reached an important milestone in February 2014 when the governors of Delaware, Jack Markell and Nevada, Brian Sandoval, signed the Multi-State Internet Gaming Agreement (MSIGA). This meant the two states would share player pools across state lines. The agreement came into effect in 2015, and by 2017, New Jersey joined. In October 2017, they formed a tri-state online poker liquidity agreement, going live on May 1, 2018.
Another thing worth mentioning is that due to the monopoly of 888 Hostings, other big operators like PokerStars and Bet MGM are out of the picture. This means Delawareans will miss out on shared WSOP.com promotions hosted in Nevada and New Jersey.
But although the demand for online poker exists, the revenue generated by all three sites isn't quite what many expected. The issue with these platforms is that they offer the same games through the same software, which bores the players after some time. For this reason, many Delawareans visit offshore casinos.
Many are licensed, accept US players, and host real-money poker games in live and virtual settings. Aside from that, they offer a fantastic choice of titles from notable game developers. If you'd like to try any of them, browse our list on this page.
It's worth noting there is a certain level of risk involved. These international sites are not prohibited or allowed by the law, meaning they operate in a gray area. Therefore, it is best to consult a legal representative and become acquainted with laws and regulations.
Land-Based Poker
Even though Delaware has only three brick-and-mortar casinos, they are enough to cover the entire state. These racinos were founded as race tracks in the 1930s and 1940s — Dover Downs (now Bally's Dover Casino Resort), Delaware Park Racetrack, and Harrington Casino & Raceway.
Poker came to the racinos in 1994 but only in electronic form. Live poker was added in 2010. All three racinos have designated poker rooms, the Delaware Park one being the largest, with 45 tables. Dover Downs has 18, while Harrington has 10. However, whichever you choose, you will find plenty of poker titles, including Three-Card Poker, Four-Card Poker, Louisiana Stud, No-Limit Hold-em, Pai Gow Poker, Heads-Up Hold'em, and others.
Home Poker Games
If you have been wondering whether home (social) poker games are legal, the answer to this question is unclear. Since land-based and online casinos are legalized, one would think they can freely play poker with their friends at home. However, the Delaware Code, § 1404, states that providing premises for gambling is a class A misdemeanor. Although difficult to prove, you will also be responsible if you rent the building or an apartment to someone who knows and intends to use it for gambling.
What Forms of Gambling Are Legal in Delaware?
Thanks to the pro-gambling legislators' stance, the Delawerian gambling industry is thriving, and its residents can legally enjoy a wide range of gambling activities. We will discuss them individually in the following paragraphs.
Land-Based and Online Casino Gambling
When the Delaware Lottery expanded its reach to video lottery machines in 1994, this allowed the three racinos, Dover Downs, Delaware Park Racetrack, and Harrington Racing to install slot machines. Other games were available in electronic forms at that time. However, in 2010, blackjack, live poker, roulette, craps, baccarat, and other table games were added to their gambling floors.
Nowadays, these halls offer many gambling opportunities by featuring over 7,500 slot machines, race tracks, the speedway, sportsbooks, and a diverse collection of table games.
But these racinos go beyond their gambling floors. They provide various amenities, including first-class accommodations, entertaining events, diverse dining options, golf courses, wellness centers, spas, and pools. If you'd like to visit any of them, you must be at least 21.
Lottery
This is the longest-running legalized form of gambling in the state, established on May 31, 1974. The first game was Diamond Instant Dollars, which began its sales in 1976. The same year, the lottery incorporated sports betting into its games — parlay cards for NFL games. But since the NFL wasn't as nearly popular as today, the game lasted only one season.
The lottery introduced many games over the years; however, the classic ones remain popular — Play 3, Play 4, Lotto America, Multi-Win Lotto, and Lucky for Life. In 1991, the Delaware Lottery became part of the Multi-State Lottery Association, which gave it access to interstate jackpots. This agreement permitted it to offer games such as Mega Millions and PowerBall. Aside from that, the lottery offers keno, instant-win games, local lotto games, multi-state lotto games, video lottery, and sports lottery products.
Delaware Lottery is in charge of the state's gaming industry and iGaming-related legislation, meaning it oversees online casinos and poker offered by local gambling venues. However, the lottery itself is forbidden to sell its tickets online.
It is the fourth-largest source of state revenue, features over 600 licensed lottery retailers across the state, and players must be at least 18 to play it.
Charitable Gambling
According to the Delaware Charitable Gaming Act, charities can offer raffles, bingo, and No-Limit Texas Hold'em tournaments. Such a charity must obtain approval from the Delaware Gaming Control Board and donate 100% of its profits to the stated cause(s).
Despite bingo's popularity in Delaware, local casinos have no dedicated online bingo platform, and its residents can't play real money bingo online. Although 888 Holdings can provide the necessary software to its local partners, there is a slim chance this will ever happen due to the relatively small market size.
Horse Racing
Delaware's pari-mutuel industry is its oldest form of legal gambling, which began in the 18th century. When Delaware Park opened in 1937, it started offering thoroughbred and harness racing.
However, Dover Downs sets the bar high by offering both harness and NASCAR auto racing. The two notable regulatory bodies that govern the state's horse racing industry are Delaware Thoroughbred Racing Commission and Delaware Harness Racing Commission.
As we mentioned, Delaware's pari-mutuel industry struggled during the early to mid-1990s, but the Horse Racing Preservation Act helped all three tracks by introducing video gambling.
Sports Betting (On-Site)
Delaware's first attempt to introduce sports betting was in 2009. The state was exempt from the Professional and Amateur Sports Protection Act (PASPA) because it offered sports betting before 1992. State legislators expanded sports gambling to the same extent as in Nevada.
However, the sports leagues, including NFL, NHL, NBA, MLB, and NCAA, filed a federal lawsuit against the First State and took it to court to prevent the games from going live. Delaware lost in court and was permitted only to offer the same type of betting before PASPA was enacted in 1992. That meant the state was limited to offering three-team parlay cards on NFL games.
However, when the Supreme Court repealed PASPA in May 2018, Delaware didn't waste a second and passed the legislation the following month. As a result, local casinos could set up their land-based sportsbooks in June 2018. Governor John Carney placed the first bet on June 5.
When it comes to online sports betting, the law does permit it, but there are currently no options available in the First State. For now, Delawareans can place their sports bets on any sport in the three racinos.
Daily Fantasy Sports
When Governor John Carney signed the Interactive Fantasy Contest Act into law on July 26, 2017, the DFS became legal in Delaware. This Act requires DFS operators to register with the Delaware Division of Gaming Enforcement if they wish to offer their services to Delaware residents. FanDuel, DraftKings, and DRAFT are the three sites that have been authorized to operate in the First State so far.
Why Should We Play Online Poker?
Although the rules of online and land-based poker are the same, they attract different types of players. Online poker
offers more convenience
, thanks to its
24/7
access from any location
. Whether at home or commuting, you just need a
stable internet connection and a mobile device or computer
.
Online casinos offer more real money poker titles than you will ever find in brick-and-mortar gambling halls. Their game catalog comprises everything from classic poker titles, such as Texas Hold'em, Omaha, 7-Card Stud, and 5-Card Omaha, to rare ones, like Raz and Pineapple. These gambling platforms also host frequent poker tournaments.
Another great thing is playing in demo mode, which can be helpful for those wanting to gain experience. After, they can quickly transfer to real money titles in a virtual or live setting.
The best is that online casinos offer superior incentives to boost players' bankrolls — lucrative welcome bonuses for newbies and many promos and loyalty programs that cater to recurring players.
Recent Delaware Poker Law Changes
Delaware legislators haven't introduced any recent changes to the poker realm and gambling industry in general. The last one happened in 2018 when the PASPA law was repealed, and the state legalized online betting and daily fantasy sports.
Future of Poker in Delaware
With online and land-based poker thriving, Delaware is in a good place. However, considering its small population, the state would probably have to work even harder on player retention. This is the key factor in attracting new operators and maintaining a solid level of growth.
However, one thing might change the poker landscape and open the door to a new provider.
The Delaware Lottery oversees online casinos and poker rooms and has been negotiating with the UK-based online gambling, 888 Holdings, about the renewal of their partnership that began in 2013. The state made an exclusive contract with this provider to provide online poker and casino gaming through three racinos.
The contract was last renewed in 2020 when the two parties agreed to extend it for two more years until 2022. The 888 Holdings representatives remain silent about when the contract will end. PokerFuse speculates that if the Delaware Lottery says goodbye to its current supplier, that will attract giants like DraftKings and Bet MGM. How this situation will unravel remains to be seen in 2023.
Other Resources
Final Thoughts
Although there can be some confusion regarding where you can legally gamble, Delaware has cleared any doubts. To ensure safe and trusted gambling opportunities for its residents, the First State has embraced the gambling industry and implemented strict rules, laws, and regulations. Thanks to its gambling laws, Delawareans can legally gamble at land-based casinos and online, giving them the best of both worlds.
Even though there are three state-regulated racinos and three online platforms, many local poker players like to visit offshore sites that accept Delawareans, which is understandable due to a much greater choice of games and convenience of play.

FAQ
Is online poker legal in Delaware?
Yes. Delaware was the first state to legalize online poker. Each of the three racinos in the state has a poker room and is open to players over 21.
What forms of gambling are legal in Delaware?
Delawareans have many forms of gambling at their disposal. These include online and on-site casinos and poker, on-site sports betting, lottery, horse racing, and charitable gambling.
Where can I play online poker in Delaware?
Players can play at one of the three racinos or three online casinos. Offshore casinos fall in the gray area, and no law explicitly forbids them, so many Delawareans take virtual seats at their tables. We featured a few on this page, so you can scroll up and take your pick.
What games are legal in Delaware casinos?
Blackjack, roulette, craps, slots, video poker, live poker, and other house-banked card games are all legal in Delaware brick-and-mortar and online casinos.
Can I play at WSOP.com in Delaware?
A player-sharing agreement between Delaware, Nevada, and New Jersey allows players to access and sit at many WSOP tables. The three Delaware poker sites are operated by 888 Holdings, which enables them to have a shared player pool across state lines. However, no WSOP-branded events or satellites are featured on Delaware poker sites.