Bodog Poker Review – Canadian Friendly Poker Site
Bodog Poker has a spotless track record and amazing bonuses and features that can allow any type of player to experience the best online poker games available.
The Bodog poker site is considered an old-timer in online poker. It has a rich and remarkable history record dating back to 1994 when it first appeared. Regardless of the time, this site still remains among the best for poker players who want to play recreational poker.
One important point to remember about this online poker room is the fact that it is completely intolerant to professional poker players. That is why it aims to eliminate the risk of bonus and amateur player abuse. Moreover, you should know that currently, this site caters to Canadian players exclusively. The US player community now has other options, Bovada Poker and Ignition.
Bodog Poker Games and Software
This site is available as an online and a downloadable version. Its developers have made sure that players won't have to worry about compatibility in order to enjoy the selection of ring games and poker tournaments. Namely, Bodog Poker software is available for any operative system which has been recently released. A mobile version is also available in order to allow their players to keep track of their poker accounts on the go.
One of the main advantages of their software is the customization options. This allows Bodog poker players to choose themes and decorate the tables to their liking. The theme selection includes racetrack and sports stadium motifs in different color patterns. The playing cards can also be altered by players who are able to shift between four color choices. All this is provided in order to optimize their players' experience.
This site has some of the best features which are specifically designed for its software. One of the most popular ones is the anonymous table option. This limits the players' identity to a simple number sequence. Its main aim is to protect amateurs from so-called "sharks" which often target certain beginners and use their lack of experience to profit.
Zone poker is another option that especially suits players who want to make the most out of their game time. It simply registers the moment you fold your hand and redirects you to a different table with new players and cards dealt.
The all-in percentage feature helps novice players who have difficulties assessing the value of their hand. As soon as you go all-in, it displays a percentage bar for all hands which have made the same move and indicates their probability of winning.
Bodog Poker Bonuses
The welcome bonus at Bodog Poker has a story to go with it. This bonus used to be a 10% of the initial deposit in the first years of their appearance. Since then, it amounted to 100%. In order to claim the 100% bonus up to $1000, you need to be a new player who is just about to make their initial deposit. You should know that you cannot get the whole bonus up front. Bodog Poker sends you bonus increments according to the Poker Points you have won from each hand. In order to claim $1 out of your bonus money, you need to collect 3 Poker Points.
The Royal Flush Bonus awards Canadians who happen to hold the most powerful hand in poker. This bonus is applicable only when they play cash games and amounts to 50 times the big blind up to $200 bonus money. There are some requirements which need to be met in order to claim it, but there is no rollover once you win it. The final offer is the Poker Points conversion. Using these points, players can acquire the tickets to all the tournaments which are offered.
Bodog Poker Deposits & Withdrawals
Bodog Poker has a fair range of depositing options to choose from. It allows you to connect you poker account with your debit or credit cards, as well as some of the most frequently used e-wallets such as Neteller, Skrill, Click2Pay and Playsafecard. There is also an option for direct money transfers.
Withdrawals are a bit more limited. Canadian players can choose between real check withdrawals or deposits into their e-wallet. The latter is preferred due to shorter transfer time. An additional option in relation to currency is the bitcoin which has become a standard payment option for many Bodog poker players.
Bodog Poker Review Conclusion
Bodog Poker has managed to uphold its reputation for over two decades in this business. They are fully licensed and certified by the Kahnawake Gaming Commission with an impeccable track record throughout the years. The image of reliability and accessibility has made Canadian players feel comfortable playing at any of the Bodog poker tables.
Bodog Poker FAQ
Is there another language option for the site that I could use?
Yes, there is. The software developers have added Chinese and Portuguese as two additional options to the English version which is usually preferred by Canadian players.
Do I have an option that allows me to show off when I land a big hand?
Bodog Poker has a card animation feature which allows players to mark their victory. You can choose between burning or electrocuted cards.
Is there a customer support chat that I could use?
No. Customer support services at Bodog Poker respond to inquiries via the charge-free phone line or email, but they are still highly responsive.
What happens if I want to play something else besides poker games?
In-software casino games are an important asset of Bodog Poker which lets you take your mind off poker with a selection of slots, blackjack, roulette games and much more.
Can you please explain the Rabbit Cam feature?
The Rabbit Cam is another trademark feature for this site. It shows you what the next card would have been after you your hand is complete.
About The Author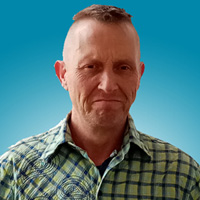 Contact Me
Hi, I am the Chief Editor of top10pokersites.net, this site is dedicated to all thing poker. I have been working around the poker industry for the last 15 years, with different brands. The main purpose of this site is to keep you uptodate with the industry and offer you the best deals around.