Bet365 Poker Review
A variety of games waits at Bet365, along with player benefits and bonus offers place the ultimate experience at their fingertips.
Part of the massively popular iPoker network and having some of the best deals for poker fans out there, it is easy to recommend Bet365 Poker to new and veteran players alike. The site is seems to be using a modified version of the iPoker software with some unique additions and player options that really help the game play overall. The game selection is varied and includes several poker games, along with a host of regularly scheduled competitive events.
There is also a nice welcome bonus for new players as well as other promotions.
Bet365 Poker Games and Software
During my time on Bet365 Poker I found the software used to be quite similar to those sites which are part of the iPoker Network. This isn't to say the software doesn't offer some unique features, especially in the personalization department with the option to track your progress, Merit Points earned and the hand history, as well as customizing your UI to suit your poker needs. The rest of the options represent the standard fare of multi-table support that can link up to 16 tables for simultaneous play, excellent performance and scheduling functions, etc.
Apart from the standard offer of Texas Hold'em, you can opt for games like Omaha Hi/Lo which is quickly gaining the praise of the less experienced player base.
Bet365 Poker Review Conclusion
In my opinion Bet365 Poker has built its reputation as a reliable bookmaker and continues to uphold it now when it has entered the area of online poker. In any case, Bet365 offers reasonable bonuses and promotions to keep its players tempted. The site's greatest advantage is definitely its financial stability and promptness.
Bet365 Poker FAQ
How many tables can I open at Bet365 when I am on my mobile?
If you are using a mobile device, you should be able to open up to 6 tables in the inherent mobile application and 1 at the mobile version of the website.
Where is Bet365 accepted across the world?
This poker site is accepted all over the world, with a couple of exceptions which might change in the future. For now, it has posed a ban on players from France, the Netherlands and the USA.
Is there a Mac version of the Bet365 downloadable software?
No, there is only a Windows compatible software version at the moment. However, if you want to play on a mobile device, you will need to use a Windows emulator for Mac.
Which other poker rooms belong to the iPoker network along with Bet365?
There are over thirty poker sites which belong to this network, all of them as reputable as this one. Some of the most famous poker rooms include William Hill, Ladbrokes and BetFred.
Is there a rakeback option at this site?
No, Bet365 does not allow rakeback. On the other hand, it does allow quite beneficial Merit Points in the VIP program.
About The Author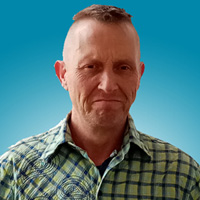 Contact Me
Hi, I am the Chief Editor of top10pokersites.net, this site is dedicated to all thing poker. I have been working around the poker industry for the last 15 years, with different brands. The main purpose of this site is to keep you uptodate with the industry and offer you the best deals around.