Is Online poker legal in Virginia – Poker Laws in Hawaii
For many years, Virginia stood firmly against the tide of increasing gambling options. However, recent changes in state legislation have started to reshape the state's gambling landscape. In 2020, the state legislature took the bold step of legalizing sports betting and casinos.
But how has this impacted live and online poker? Let's delve into the laws and intricacies of the game in the Old Dominion.
Is Online Gambling Legal in Virginia?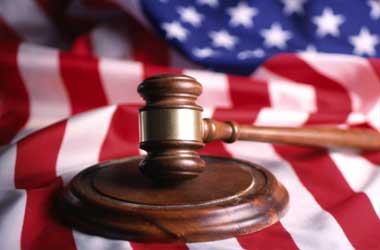 Online gambling
, specifically
online casinos and poker
, is
illegal in Virginia
. However, this does not apply to
online sports betting
, which is
legal
in the state. Despite the legalization of sports betting and casinos in 2020, the bill did not include provisions for online casinos — only retail ones.
Aside from online sports betting, the only permitted form of online gambling is daily fantasy sports, legalized in 2016.
Nonetheless, as is often the case, players are at liberty to join and utilize offshore online gambling platforms catering to Virginia residents. No law in the state's code prohibits this making it possible for locals to partake in various forms of online gambling via reputable and legal offshore online casinos or poker sites (licensed in other countries), provided they are of legal age.
Let's take a closer look at Virginia's gambling laws.
The Code of Virginia defines "illegal gambling" as "making, placing, or receipt of any bet or wager in the Commonwealth of money or other consideration or thing of value, made in exchange for a chance to win a prize, stake, or other consideration or thing of value, dependent upon the result of any game, contest, or any other event the outcome of which is uncertain or a matter of chance, whether such game, contest, or event occurs or is to occur inside or outside the limits of the Commonwealth."
This comprehensive definition covers all forms of gambling, including online, and extends to games of skill, such as poker.
Violating this law results in a Class 3 misdemeanor charge, typically associated with a fine of up to $500 but no jail time.
Penalties are more severe for organizers of illegal gambling operations and owners of illegal gambling establishments—they could face a Class 1 misdemeanor charge.
However, exceptions exist within the code. Essentially, any form of gambling legalized and regulated in the state is exempted from these prohibitions.
Some exceptions include games of chance in private residences, several forms of gambling organized by charitable organizations, the state lottery, and more. Recently, retail casino gambling and both retail and online sports betting have joined this list.
Poker Laws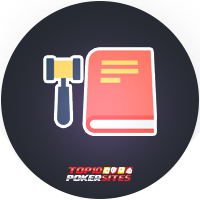 In terms of poker, the law you need to focus on is this:
As noted, the code labels every form of gambling as illegal, excluding the exceptions stipulated within it. To understand how this affects poker, let's examine the situation for online, live (land-based), and home poker individually.
Online Poker
While Virginia hasn't legalized online poker, according to current laws, it falls into a legal gray area and is effectively considered illegal.
A key point to note is that poker is viewed as a game of chance in Virginia. This was established in a 2013 case where a Portsmouth judge ruled that Texas Hold'em fell under the anti-gambling statute.
In effect, the legality of online poker remains ambiguous. The silver lining is that local poker fans have little to fear since the state is not actively enforcing these rules against the many players who frequent offshore poker sites.
You can do the same, but if you still find it problematic, you can always use sweepstakes poker sites, as these are entirely legal in Virginia. However, they use play money, so participation is purely for entertainment and the potential to win prizes.
Land-Based Poker
Live poker is not legally recognized in the state. Thanks to the complicated legislative situation and the previously mentioned case that deemed poker a game of chance, the live poker scene was non-existent for years.
However, things have started changing recently as land-based casinos have been made legal. Most will open in the next year or so, with one already fully open for business — Rivers Casino Portsmouth.
This casino is the only location in Virginia where you can play live poker until the next few land-based casinos open their poker rooms.
Rivers Casino Portsmouth, located at 3630 Victory Blvd in Portsmouth, has 24 tables, and you can play cash games like No Limit Hold'em, Pot Limit Omaha, and Limit Big O Hi/Lo. There are no tournaments at the moment.
Bear in mind that this situation is evolving as at least five more casinos are planned to open in the next few years. In the end, casinos will be built in Danville, Bristol, Norfolk, Richmond, and of course, Portsmouth.
For now, you can also visit the several poker rooms in the Baltimore and DC area.
Home Poker Games
Home or social poker games are completely legal in Virginia, provided the residence is not frequently used for such activities, and no operator is profiting from the games.
Simply put, if you plan to host a poker game in your home, you shouldn't collect a rake or charge a fee. Although this is not explicitly outlined in the law, it's best to err on the side of caution.
What Forms of Gambling Are Legal in Virginia?
The modern era of gambling in Virginia began very late, in 1987, to be precise, the year the
lottery was legalized
.
Horse racing followed soon after, but the scene largely remained quiet, with Virginia still very much opposed to most forms of gambling.
The government took a sharp turn in 2020 when it decided to legalize sports betting and land-based casinos, surprising many. It's now clear that things are changing and that many gambling fans, especially poker players, have many reasons to be optimistic about the future.
Let's look at all the legal forms of gambling to see where things stand in the Old Dominion.
Retail and Online Sports Betting
As mentioned, retail and sports betting were legalized in April 2020 and went live in January 2021 in one of the biggest pushes toward gambling legalization in the state's history.
The accepted bill made most options available for Virginians of legal age, with a few slight exceptions:
Betting on youth sports and college sports is illegal.
Prop betting on college players is illegal.
The law made room for up to 19 sports betting licenses, with most filled already. Bettors have reputable sportsbooks like DraftKings, FanDuel, Betway, WynnBET, BetMGM, and others at their disposal.
Daily Fantasy Sports
Daily fantasy sports (DFS) were legalized in 2016, much earlier than sports betting. In fact, Virginia was one of the first to do so in the US.
By the latest count, there are 11 DFS sites in Virginia, including DraftKings, FanDuel, Underdog Fantasy, and PrizePicks.
Land-Based Casinos
Virginia has long been one of the few states without any casinos, neither commercial nor tribal.
They were legalized at the same time as sports betting, and voters from five major cities approved casinos in their cities in the same year.
Naturally, opening these up took time, and by the middle of 2023, only a few opened up, but more will come as each is a multimillion-dollar operation.
The first was Hard Rock Casino in Bristol, which began operations on July 8, 2022. However, this is a temporary solution; the full one will open in July 2024.
The other casinos are:
Rivers Casino in Portsmouth — The first full casino to open its doors. It was ready to accept customers on January 23, 2024.
Caesars Virginia in Danville — Opened a temporary location on May 15, 2023; the full casino will come in late 2024.
HeadWaters Resort & Casino in Norfolk — Temporary casino is yet to launch, and the full one will join the fold somewhere in 2024 or 2025.
A casino in Richmond — Voters rejected One Casino Resort, and the possible alternative for now is the Live! Casino & Hotel.
Remember that many of these plan to have poker rooms with over a dozen tables.
State Lottery
The state lottery was the first legal form of gambling in Virginia. It was legalized in 1987, and the first ticket was sold only a year later. This is not counting charitable gaming, which became legal in 1973.
The lottery went digital in 2018 when online ticket sales were introduced.
Horse Racing
Horse racing was legalized in 1989, only two years after the lottery. However, the first horse track, Colonial Downs, opened in 1997 in New Kent.
Colonial Downs was shut down in 2014 but was reestablished in 2019. It's still the only horse racing track in the state.
Why Should We Play Online Poker?
There may be no other real-money options in the state besides
offshore poker sites
, but these come with a whole host of benefits for Virginian poker fans:
Convenience — You can use these sites at any time and any location. They are international and open 24/7, with enough players at every hour of the day.
Variety of cash games and tournaments — Most reputable offshore poker sites have a wide range of cash games, including Texas Hold'em and Omaha, while some have other titles like Stud, Draw, or Razz. Tournaments are also fairly frequent, especially on more popular sites with more traffic.
Rewarding bonuses — Offshore sites are filled with bonuses and promotions. On top of that, they are often more rewarding than the ones players get in the US. You'll get options like welcome offers, rakebacks, cashbacks, deposit promos, and loyalty programs.
Suitable for beginners and pro players — Offshore poker sites are international and cater to a wide audience with different interests and skill levels. This makes them ideal for complete beginners and pro players.
Multi-table features — Many offshore poker sites have the multi-table feature, meaning you can play at several tables simultaneously.
Recent Virginia Poker Law Changes
Virginia hasn't been interested in changing its gambling laws regarding poker. Live poker is barely an option as most land-based casinos haven't yet launched, and online poker laws remain prohibitive and outdated.
Future of Poker in Virginia
We don't have any news about possible online poker legalization in Virginia. However, with the introduction of sports betting and land-based casinos with poker rooms, it's safe to assume that the state will likely consider online gambling in the next few years.
Unfortunately, even if it is considered, it will take time for the laws to be written and passed and for the first options to go live. Also, there's no way of knowing whether online gambling options will include poker.
Other Resources
Final Thoughts
The landscape of poker and gambling in Virginia is changing, albeit at a slower pace than some enthusiasts might hope for. While online poker remains in a legal gray area, the expansion of land-based casinos gives a glimmer of hope to poker players.
As we wait for the state to move towards online gambling, offshore poker sites remain the most viable option for fans of the game in the Old Dominion. The future is still uncertain, but one thing is clear — Virginia is starting to shuffle its cards when it comes to gambling.

FAQ
Is playing poker online legal in Virginia?
It's in a gray area, just as in most other states where online gambling isn't adequately regulated. Most assume it's ok to play online poker on offshore sites, and the state isn't actively prosecuting players for doing so.
Where can I play online poker in Virginia?
You can only play online poker on offshore poker sites for real money and in VA sweepstakes poker sites that use play money.
Are offshore poker sites an option in Virginia?
Yes, they are. The law doesn't cover it, and most assume it's ok to use them. The state hasn't prosecuted anyone for doing so.
Can I claim bonuses in offshore poker sites in Virginia?
Yes, of course. All legal and reputable offshore poker sites feature bonuses, including welcome offers, deposit promos, and more.
Can I play live poker in Virginia?
Yes, but only in one location — Rivers Casino Portsmouth with 24 tables. Additional casinos will open up in the months and years to come.