Is Online poker legal in Texas – Poker Laws in Texas
Gambling laws in Texas are among the most restrictive in the nation. They completely outlaw most gambling activities, including playing Class III casino games or betting for real money. However, things aren't as bleak as they seem. Texas poker fans have some wiggle room to take advantage of and pursue their hobby.
This article covers the Lone Star State gambling legislature — exploring Texas online poker laws and discussing its land-based poker scene.
Is Online Gambling Legal in Texas?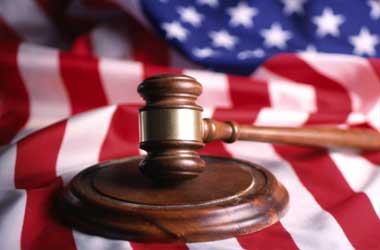 If you're planning to play poker or engage in any gambling activity in Texas, you must be fully aware of all TX rules regarding the two areas.
The following paragraphs will delve into the topic of Texan poker laws and regulations in more detail, focusing on online, land-based, and home poker laws individually.
They should help you get the full picture of what Texas allows or prohibits within its borders.
Texas Poker Laws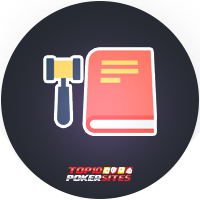 We've linked all relevant Texas gambling laws below so you can read them in more detail by yourself:
Online Poker
Texas law does not state anything about online gambling, similar to most US states. Its laws specifically prohibit several gambling-related activities, but they do not mention online gambling.
As a result, Texas doesn't have any real money online casinos or gambling platforms for playing poker. Sweepstakes and social casinos are the only legal sites that host casino games in the state.
Texas authorized their operations because they offer no real money gambling activities. Sweepstakes and social casinos host modified versions of well-known casino classics that you can play using casino coins rather than real money. Players can buy these coins before they start playing, use them in the games, and receive prizes based on the number of coins they've collected during their gambling session.
Since online gambling falls in the legal limbo in Texas, poker fans living in this state have one more option when looking to gamble online. Texans who prefer to play traditional online poker for real money can join offshore online casinos. These gambling sites have an amazing offer of virtual and live poker variants powered by top-notch software providers. You can find some of the best offshore online casinos available to Texas residents at the top of this page. 
Land-Based Poker
Texas land-based poker laws strictly prohibit several types of betting. Texan gamblers are not allowed to bet on the following:
Results of games, contests, or performance of participants in those games or contests
Results of political nominations, elections, or appointments
Games with cards, balls, dice, or other similar devices for real money or things of value
These laws come with a few exceptions. However, those exceptions don't include poker since it is a card game played for real money. The only gambling activities that Texas considers legal are charitable gambling activities, bingo games, and wagering on horse races.
TX tribal casinos are the only gambling venues that don't fall under the jurisdiction of the above-cited laws. Indian casinos are regulated by the National Indian Gaming Commission, established by the Indian Gaming Regulatory Act (IGRA). Unlike the mentioned Texan laws, IGRA allows both percentage and Class III casino games.
Texas recognized three Native American peoples within its borders — the Kickapoo tribe, Tigua tribe, and Alabama-Coushatta tribe. However, only the Kickapoo tribe currently operates a casino.
The other two tribes have been in a continuous legal battle, with the state trying to open its own gambling venues. They've had no luck so far, as the state kept closing their casinos on the grounds of the Federal Restoration Act of 1987 stipulations that prohibit two tribes from operating a gambling institution in the state. The US Supreme Court has announced it'll make a final decision regarding this dispute in 2022. 
Home Poker
Texan anti-gambling regulations have some exceptions mentioned earlier, and those relate to social gambling and private casino games, including poker. Namely, Texas Penal Code does not prohibit you from organizing or participating in home poker games if the following conditions are met:
Gambling activities should take place in a private location.
A person who engages in the game must not financially benefit or receive any game winnings.
The chances of winning and risks of losing are the same for all game participants, excluding the advantage a participant might enjoy due to luck or skills.
The mentioned exceptions are outlined in the Texas Penal code under §47.02(b)(1-3). 
Recent Texas Poker Laws Changes
Poker fans have been fighting for real money poker legalization for years. One of the latest attempts came from Rodney Ellis, who acted as Texas Senator from 2012 to 2013. He tried introducing several gambling-related bills that would also legalize poker but had no success. The bills got no support from Texan lawmakers at the time.
More recently, Las Vegas Sands has decided to open land-based casinos in the state. The company has been trying to get the Senate on board with passing legislation that will let voters decide whether they want "destination resorts" with casino gambling built in Texas. They've created a political action committee, Texas Sands PAC, which gave more than $500,000 to 30 incumbent Senate candidates hoping they'll support this political effort. No further developments have taken place so far.
Future of Poker in Texas
The future of online and land-based poker in Texas doesn't look particularly bright. While the state mostly has the people's support regarding legalization, TX lawmakers strongly oppose it.
Every gambling-related bill that has attempted to authorize casino gambling has failed so far. Plus, the state doesn't suffer budget shortfalls, which have helped push pro-gambling legislation in many other states. These conditions don't bode well for any pro-gambling legislation in Texas.
Other Resources
Final Thoughts
Texas' anti-gambling laws have been extremely limiting to the development of the poker scene in this state. They prohibit all house-banked games and games played with cards, outlaw land-based casinos, and include no online gambling regulations. Until this TX stance changes, its residents can play poker in one tribal casino the state has, at home with friends, in sweepstakes and online social casinos, or on offshore poker sites.
FAQs
Is poker legal in Texas?
Technically, yes. Texas gambling regulations don't outlaw poker by name. However, they prohibit percentage games and games played with cards — features that all standard poker variants include.
Can I play poker at home in Texas?
Yes, you can. Texas Penal Code includes exceptions that allow you to organize and engage in poker games at home as long as they follow the Code's rules.
Does Texas license any online poker sites?
Yes. Texas licenses sweepstakes and online social casinos that offer modified poker games you can play with casino currency rather than real money.
Can I play real money poker games in Texas legally?
Texas does not regulate online gambling or authorize any online gambling sites. Nevertheless, players from Texas can access offshore online casinos since they fall under the "not Illegal" category in Texas. You can find some of the best offshore poker sites at the top of this page if you're interested in their offers.