Guide to New York Home Poker Game Law & How To Setup Your Own Poker Games
Poker is one of the most exciting card games played across the world. There are tens of millions of amateur and professional poker players who enjoy this game on a daily basis.
Although the majority of poker games take place online or in land-based casinos, there's just something special about organising a poker game at home with your buddies.
In this article, we are going to tell you all you need to know about setting up a poker game in your own home in the state of New York. By reading the following paragraphs, you will gain knowledge about some key aspects of home poker games, such as:
So without further ado, let's jump into the nitty-gritty of New York home poker, shall we?
Poker Laws in New York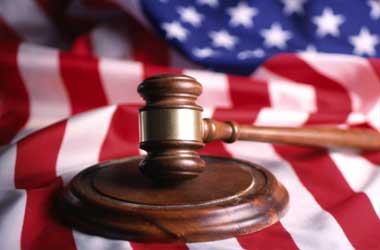 First things first — make sure you are not breaking any laws by organising and playing poker at home in New York.
Essentially, there are only three types of gambling that are legal in the state, and they include the New York state lottery, horse racing, and some tribal gambling. As you may notice, poker is not among these legal gambling games, but that does not necessarily mean poker players will be breaking any laws.
Namely, the state's laws do not provide any clear information about the charges and penalties poker players might be facing if they are caught playing poker.
In other words, while poker might be illegal in New York, the participants themselves should have no fear of any legal repercussions.
When it comes to private home games, New York state law allows social gambling, but only if no one makes a profit from organizing such events. Also, the game must be in a private location, and all the players must have an equal chance of winning.
If all of this talk about laws and regulations worries you, you are not alone. Many people are wary about organizing poker in locations where it is considered illegal, and we will take the liberty of guessing that you are probably one of them since you are reading this article.
However, if you are hosting an event with your friends and family members and the stakes are relatively low, and you're doing it for fun rather than profit, you should not worry one bit.
Home Poker Games Are the Best!
Now that we've got through the difficult part, let's talk a bit about why you should organise a home poker game in the first place. If you're a true fan of poker, hosting a game at your home is the best way to go about it.
First of all, you will not be restrained by all the rules typically present in casinos. You can play any variation of the game you like and you can set your own blind limits and bet sizes. Also, it's always more fun to play with your friends and other familiar faces than to sit in a smoky room with strangers or play alone in front of your computer.
You will also get a chance to prove that you are a great host by serving top-shelf drinks and playing the music everyone enjoys. Regardless of the outcome, a night full of laughs and good atmosphere is guaranteed.
Where to Start?
If you're convinced that organising a home poker night in New York is safe and fun, you can now start thinking about all the things that go into arranging it.
# Plan in Advance
Home poker games should be well-organised, and although you can still have plenty of fun when the game goes spontaneously, it's always better to plan in advance.
Send invitations to everyone who would like to play, preferably a week in advance so you know who's available and have enough time to find a replacement if somebody cancels. Make sure there are enough people invited so the game can proceed even if there are some last-minute cancellations or if someone is coming in late.
Take an hour or two to prepare everything, such as drinks and snacks, as well as the equipment necessary for the game.
# Tools and Equipment
It should go without saying that you need to prepare all the necessary tools for a poker session. If you're doing it for the first time, you should definitely make a checklist and make sure you have everything covered.
First of all, you need to find a table (pictured) that will accommodate all the players. If there are eight or more people playing, the table needs to be big enough (and preferably round) so it doesn't get too crowded. The best thing is to find a specialised poker table, although these bad boys are not so cheap.
As you probably know, poker is played with a regular 52-card deck. Make sure that no cards are ripped or damaged, as that would make them "marked". Buy an extra deck or two just in case.
To keep the speed of the game at a steady pace, you can also use two decks and have that second one ready for the next hand's dealer so you don't waste any time shuffling a single deck. Have a 500-chip set and distribute the value of those chips evenly.
# Establish the Rules
Remember that you, as the organiser, are acting as the casino in this case. Therefore, establishing some house rules is important.
Choose a game variant and make sure that everybody understands the rules of the game. Decide how many chips each player receives at the start of play. Agree with others on when you should raise the blinds (usually every 15, 30, or 60 minutes, but this can vary).
If somebody breaks the rules, come up with a fair penalty for them. It's best if nobody uses their phones while playing, although you can allow phones if a player has folded a hand.
# Entertainment
You have to keep in mind that you are not just the operator of your New York poker night, you're also the host. Apart from keeping the game in check, the host also needs to entertain his guests. Why not checkout our guide to hosting a poker night…
Get enough snacks and drinks for everybody. A poker session can be long and most of the guys will be there just to have fun, so find our what everybody likes to drink and eat. Throw in some cigars to make the environment more "pokery".
Play music if everyone's okay with it. Don't bore everyone with your own music preferences, you can listen to your playlist anytime. Instead, put some mellow jazz or some other neutral melodies to play in the background.
Also, mind your neighbours, as competitive poker sessions can be quite boisterous.
Conclusion
So there you go poker fans. Organising a home poker night in New York is legal and easy. All you need is people who are willing to play according to the rules and have fun. Follow the instructions above and you're guaranteed to have a blast.
Have you ever organised a poker game before? Did you like being a poker game host and what are some of the common issues you faced before? Do you have any additional questions?
We love hearing from our readers, so feel free to leave a comment below and discuss this interesting topic with us.