Is Online Poker Legal in New Mexico — Poker Laws in New Mexico
New Mexico is not a gambling haven, but it isn't as restrictive as Hawaii or Utah. The state's situation is unique as most allowed types of gambling exist on tribal lands, including live poker.
However, there are specific forms that are illegal, as New Mexico is one of the states where gambling is unlawful unless the local regulations say otherwise.
Naturally, this doesn't mean that poker fans don't have options when it comes to the game's online counterpart. The situation is complex, and we need to delve deeper into how it all works. Keep reading to learn whether online poker is legal, which forms of gambling are allowed, and, most importantly, where to play online poker.
Is Online Gambling Legal in New Mexico?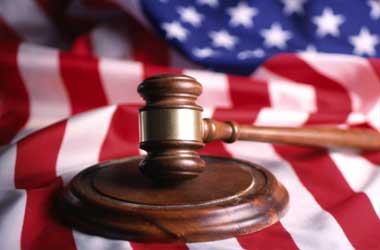 Online gambling is illegal in New Mexico, according to state law. Moreover, the New Mexico Statutes Section 30-19-2 explains what activity constitutes gambling and further illustrates that "whoever commits gambling is guilty of a petty misdemeanor."
Generally, a petty misdemeanor charge in New Mexico carries a penalty of jail time for no more than six months or a fine of up to $500.
It's worth mentioning that organizing gambling ventures for others is a much more serious offense, with jail time of up to 18 months and penalties of up to $5,000. The act constitutes commercial gambling, and under NM law, it's a fourth-degree felony.
Naturally, there are exceptions to gambling rules, and whatever form is listed in the New Mexico Statutes Section 30-19-1 is effectively legal and permitted.
Unfortunately, online gambling does not fall under these exceptions, meaning it's against the law. However, as there are no specifics regarding online gambling outside the state, many assume it's safe to visit offshore platforms.
You're free to do so, as the Land of Enchantment typically doesn't prosecute those who use foreign websites to gamble. However, if you want to stay completely safe, you should still consult your lawyer, or you can use sweepstake websites offering various free gambling games. There's no money involved, making these sites compliant with New Mexico laws.
If you're still set on using offshore gambling platforms, it's crucial to go for reliable and licensed online casinos and poker sites. The state has a Gaming Control Board, but this body doesn't regulate, license, or control online gambling.
Poker Laws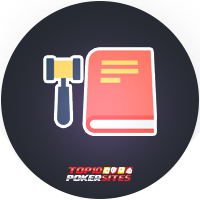 New Mexico statutes don't mention online poker as a legal form of gambling. Nevertheless, it's also perfectly safe to assume you can use offshore online poker rooms as these sites don't have to follow US regulations. Additionally, no law explicitly bans them or, more importantly, their use by New Mexico residents.
The only form of poker the law allows is live poker, provided that it is on tribal lands.
Moreover, as always, playing poker for free on online sweepstake poker sites is legally permissible since it doesn't involve real money.
Here is a list of all the important laws on poker and gambling you should read if you want to learn more about their legal status:
Online Poker
The only legal form of online poker in New Mexico is on sweepstakes sites. However, sweepstakes poker games are free since they don't use real money.
If you want to play real money online poker, you can only do so on offshore poker sites. These hold licenses from foreign regulatory agencies like the Malta Gaming Authority or Kahnawake Gaming Commission, not New Mexico or the federal government.
The state law does not mention offshore operators, nor does the government appear to prosecute players who use them. Consequently, it's safe to assume you can freely register and play on one of these sites.
However, just as the government won't prosecute you, it won't offer protection, either. It's thus crucial to use licensed and reputable online poker rooms like the ones we recommend. That way, you won't have to worry about poor service or scams.
Land-Based Poker
The only form of live poker in New Mexico is the land-based poker rooms on tribal lands. The state does not regulate live poker, but tribal casinos can still offer it, just like slots and other casino-style games.
New Mexico signed several compacts with the local tribes in the 1990s, all thanks to the federal Indian Gaming Regulatory Act of 1988, which allows Native Americans to operate casinos on tribal lands despite states' gambling ban.
The compacts have resulted in more than 20 land-based Indian casinos throughout New Mexico, primarily around Albuquerque and Santa Fe.
Many offer poker tables, while there are also a couple of live poker rooms at Route 66 Casino, Sandia Poker Room, Inn of the Mountain Gods Casino, and others.
Home Poker
The state's statutes do not mention home poker games, and since most forms of gambling are illegal unless the law states otherwise, it would appear that the same is true for home poker.
One could argue that home poker falls under the broad banner of commercial gambling, which is a felony, as we've explained. However, you could also make the case that it's legal if you're not collecting rake.
Even if the courts rule it illegal, that does not necessarily mean that organizers would face prosecution. As you can see, the subject is quite complex, so before organizing or participating in home poker games with real money, contact a lawyer.
What Forms of Gambling Are Legal in New Mexico?
Now that we've extensively examined poker legality, it's time to see what other forms of gambling exist in New Mexico. Even though the laws might sound restrictive, regulated gambling options exist in abundance.
Lottery
New Mexico offers a state-sponsored lottery like most other states. The NM government runs it and is part of the Multi-State Lottery Association. The practice has been legal since 1995, while the organization was founded in 1996. The options include draw and scratch-off games. You can play the lottery as long as you are 18 or older.
Bingo
Thanks to the Bingo and Raffle Act, the NM Gaming Control Board can offer licenses to charitable or other qualified organizations. Their licenses allow them to offer scheduled bingo games and sell pull tabs and raffle tickets.
Other than charitable institutions, which are self-explanatory, qualified organizations include environmental, religious, educational, and veteran associations.
Horse Racing
Horse racing has a long tradition in New Mexico, with the first legal options appearing as early as the 1940s. Under the 1978 laws regulating horse racing, organizations offering it must acquire a license.
Licenses allow only pari-mutuel wagering, and interested parties must place their bets on the racetrack grounds or other locations where the race is televised.
Casino Games and Slot Machines in Tribal Casinos
Casino games and slot machines are perfectly legal on tribal lands when part of Indian casinos and other gambling establishments.
Casino-style gambling was fully legalized through compacts made with the tribes and pueblos of the state in the early 1990s. Additionally, the law allows slot machines at licensed racetracks and specific non-profit organizations.
Interestingly, home ownership of slot machines is also legal. However, it's pretty limited as you must obtain the device from a licensed manufacturer or a distributor from New Mexico. Moreover, you cannot make a profit from the slot. Playing the game is only for winning, not for money. If the machine's owner receives money from it in any way, it would be considered commercial gambling.
Retail Sports Betting on Tribal Lands
New Mexico was one of the first states to legalize sports betting after the Supreme Court voted in favor of the practice in 2018. Unfortunately, it's not legal in the way you think — it's only allowed in person within tribal casinos.
In other words, commercial sportsbooks and online sports betting sites are still unregulated in New Mexico. Naturally, that doesn't mean the state won't start the legalization process in the near future like so many others in the US.
You can currently place a bet in person as long as you're 21 or older.
Daily Fantasy Sports
Daily fantasy sports are one of the newest legal gambling forms in New Mexico, legalized in 2016. Naturally, popular options like FanDuel and DraftKings are available.
Why Should We Play Online Poker?
Even though there are no state-regulated real money options, playing online poker at offshore poker rooms still comes with many advantages:
Convenience and accessibility — Online poker is available 24/7, and since the players on offshore sites come from all corners of the globe, you always have someone to play against. On top of that, there's no need to go anywhere; just connect your device.
High player traffic — Offshore poker sites are international, so they effectively have an unlimited pool of players. Naturally, only the top ones, like the ones we recommend, have many active participants.
Various options for beginners and high-rollers — The best poker sites ensure they have cash games and tournaments with both low and high buy-ins and bets.
Lucrative bonuses and promotions — Every reputable offshore site offers a whole host of promotions you can take advantage of. New players get a hefty welcome bonus, and regulars can claim various rakebacks, reload deposit offers, cashbacks, and much more.
Diverse selection of cash games and tournaments — Every poker site will allow you to play Texas Hold'em and Omaha, while many offer a wide range of additional cash games. Moreover, tournaments are organized daily or weekly, so you always have at least one to join.
Recent New Mexico Poker Laws Changes
New Mexico hasn't changed or introduced new poker laws in a long time. Sweepstake poker games are permissible by default, while live poker on tribal lands has been legal since the 1990s.
Future of Poker in New Mexico
Since the DOJ's reversal of the Wire Act in 2019, New Mexico has been one of the many states to begin considering poker legalization.
However, we haven't seen any concrete proposals for a long time. Online poker regulation is improbable for now, as the state is more likely to consider sports betting than online gambling.
On top of that, several factors make this legalization bid unlikely. A push-back from the state's tribal casinos is possible. Still, even without it, with the small population New Mexico has, poker sites are unlikely to consider setting up shop.
However, if the state were to join in on the interstate poker action, it would be much more lucrative for various sites to enter the market. For now, this is all just hypothetical, so there's no reason to get your hopes up in the foreseeable future. Offshore poker rooms will remain the only option for the time being.
Other Resources
Final Thoughts
Even though real-money online poker in New Mexico is effectively non-existent, players can still opt for offshore online poker rooms. Naturally, they need to choose reputable and licensed platforms like the ones we recommend. For those who are unsure, they can always use sweepstakes sites.
The important thing is that there are always options, and it's up to you to determine which one fits your needs. Once you do, you only need to visit the site, register, make a deposit, and start playing cash games and tournaments against a diverse range of opponents from all over the world.
FAQ
Is poker legal in New Mexico?
No, poker isn't legal in New Mexico. Only live poker on tribal lands and online sweepstake poker is specifically legal.
Can I play online poker in New Mexico?
You can only play on sweepstakes poker sites and offshore online poker rooms. The former is perfectly legal, while the latter does not fall under New Mexico laws. The state doesn't prosecute players for using offshore poker sites, but you must stick to licensed and reputable platforms like the ones we recommend.
Do NM land-based casinos offer live poker?
What is the legal age for playing poker in New Mexico?
The legal gambling age in New Mexico is 21. It's 18 only for the lottery.
Where can I play poker in New Mexico?
You can play poker in New Mexico by visiting one of the local tribal poker rooms, registering on sweepstake poker websites, and using offshore online real-money poker rooms.