Is Online Poker Legal in New Jersey — Poker Laws in New Jersey
New Jersey has always been synonymous with gambling, even before it was legalized. The Garden State allows most gambling forms and has the least restrictive laws. Therefore, its residents can enjoy commercial casino gambling, horse racing, sports betting, charitable gaming, the State Lottery, and online gambling.
Unlike traditional poker, which has been regulated for many years, online poker has only been around for a decade. Still, poker sites have flourished in the state, and online gambling has expanded immensely, securing plenty of action for poker enthusiasts.
In this article, we will discuss the New Jersey gambling laws and explore all the poker options available to its residents.
Is Online Gambling Legal in New Jersey?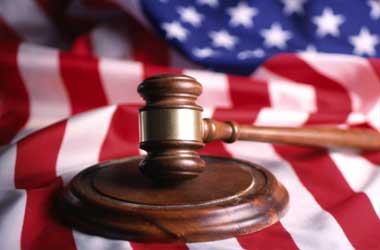 New Jersey's gambling history began in the 1830s with horse racing. However, gambling was unlawful at that time. In 1939, the state first legalized horse race betting. The other gambling forms soon followed suit, so charities were approved in 1953, and the NJ Lottery and commercial casinos in 1970.
Fast forward to the 21st century; the state regulated sports betting in 2013. This was also the year when the Garden State passed Assembly Bill 2578 and legalized online gambling (horse racing, poker, and casino games). Only two years earlier, Nevada had done the same in the wake of Black Friday.
Poker Laws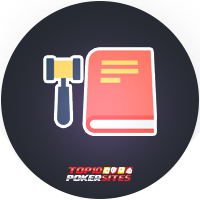 Before we discuss the legality of online, live, and home poker games, it is important to familiarize yourself with the laws governing this sector. We suggest you read the following:
Online Poker
As mentioned, NJ passed Assembly Bill 2578 in 2013, which made online poker legal within its borders. Under this law, operators were required to partner with local brick-and-mortar casinos to be able to apply for licenses, and the players had to be physically located in the state.
After many operators applied for licenses, the first sites went live in November 2013. Compared to Nevada and Delaware, NJ had a bigger population that attracted the likes of WSOP.com and partypoker right off the bat.
Currently, NY residents have seven online poker sites at their disposal, all licensed through state casinos. For instance, 888 US and WSOP.com NJ are licensed through Harrah's network, while partypoker, BetMGM Poker, Pala Poker, and Borgata Poker operate through Borgata. PokerStars NJ is licensed through the Resorts Casino Hotel network.
Since the Garden State joined the interstate compact in 2017, players on the NJ network could play poker against those playing on 888/WSOP.com in Delaware and Nevada since May 2018.
Although PokerStars enjoyed the largest market share when it was first launched, the WSOP.com/888 US is currently the most popular network traffic-wise. This is because it hosts special events, such as WSOP satellites. The PokerStars NJ network is the second, while partypoker NJ is in third place.
Land-Based Poker
Thanks to the New Jersey Casino Control Act, live poker has been legal since 1977, and the first casino opened the following year. More casinos popped up over the next few decades, and currently, 10 are in operation. New Jersey has always been known for its gambling halls, almost all located in the Atlantic City's Boardwalk area.
Only five have dedicated poker rooms — the Borgata poker room, the WSOP poker room at Bally's Casino, the Harrah's Casino poker room, the Tropicana Casino poker room, and the Golden Nugget poker room. Borgata is the largest, containing 52 tables, while Harrah's and Tropicana have 10 each.
Games typically found there include Texas Hold'em, 3-Card Poker, 4-Card Poker, Mississippi Stud, High Card Flush, and many others. Buy-ins range from $1, $5, and $10 to $1,500. In addition to cash games, some host daily tournaments, while others, like Borgata, are venues for the WPT and WSOP competitions.
Home Poker
New Jersey law doesn't specifically address social poker games. However, based on how it is typically interpreted, as long as the house doesn't charge for the rake and is not seen as an operator or a casino, it is acceptable to play home poker games.
New Jersey Penal Code, Section 2C:37 – 2 states that you can participate in such games as a player and earn money only by playing against each other. If you, in any way, promote the game or play it at a public establishment, you might face prosecution.
What Forms of Gambling Are Legal in New Jersey?
Besides poker, NJ permits other forms of gambling, such as horse racing, licensed casino gaming, charitable gambling, state lottery, and online gambling. Let's discuss each of them individually.
Land-Based Gambling
A movement to legalize casino gambling in NJ started in 1974, but voters were against it. However, in 1976, a constitutional referendum finally authorized casino gambling
but restricted it to the Atlantic City area. Other territories were prohibited from having these types of resorts or hosting games.
The first licensed casino was Resorts International, which opened in 1978. This venue is still in operation. Many gambling establishments were built over the next few decades, and there were 12 of them at one point in Atlantic City.
Land-based halls experienced great success in the 2000s, but the market peaked in 2006, generating $5.2 billion. The same year, the state legislature and then-governor, John Corzine, declared that land-based casinos couldn't legally operate without being overseen by the New Jersey Casino Control Commission.
This resulted in the temporary closure of all Atlantic City casinos and state racetracks. As a result of the closures, the industry lost $1.3 million in casino revenue, which has yet to return to its 2006 peak.
Atlantic City gaming revenues were also affected by the recession and expansion of gambling in neighboring states. Until 2016, five casinos closed their doors permanently.
However, America's Playground is still a premier gambling destination, and currently, there are 10 land-based casinos open for business. All of them are commercial since the state never had tribal casinos. Bally's Atlantic City Casino is the largest, with over 5,000 slot machines and 230 gaming tables. Borgata Hotel Casino & Spa is the second, with 4,1000 slots and 230 table games. Caesars Atlantic City Hotel & Casino and Harrah's Resort Hotel & Casino follow closely behind.
Casino visitors can choose from various games, including blackjack, baccarat, craps, roulette, poker, sic bo, slot machines, and arcade-style games. Several even have sportsbooks. Besides gambling, most casinos have huge resorts, some are open 24/7 and offer accommodation, dining, and different kinds of entertainment.
It's worth noting that NJ casinos may extend credit to players. This rule was adopted in 1988 to attract high-stakes players and help the venues compete with Nevada casinos. The casino industry is now the state's second-biggest revenue source, right after the State Lottery. Furthermore, Atlantic City casinos must pay 8% of every win to the state and a 1.25% tax for local city development.
Online Gambling
The Garden State is one of the seven US states that have legalized online gambling. Efforts toward regulating this sector began in 2011 when politician Raymond Lesniak proposed a bill to legalize online gambling. The state legislatures passed the bill but specified that all servers must be located at licensed Atlantic City casinos. However, Governor Chris Christie refused to sign it because there was a chance commercial businesses would use this opportunity to become gambling hotbeds.
However, the new legislation drafted in 2013 addressed Governor Christie's concerns. Upon approval by the New Jersey Legislature and signing by the Governor that same year, internet gambling (horse racing, poker, and casino games) in the state became officially legal. Therefore, NJ became the third state that legalized online gambling after Delaware and Nevada.
According to the law, the websites' operations are restricted only to Atlantic City, and the state takes 15% of every online win, plus 2.5% that goes toward the city's redevelopment fund. Furthermore, the New Jersey Division of Gaming Enforcement regulates online casinos and poker sites, and only people 21 or older can register.
Things were slow initially but have drastically improved since June 2017, when the online casino tax revenues surpassed $100 million. At the same time, 12 online casino brands started offering hundreds of games, attracting a significant player pool. As a bonus, the state signed the Multi-State Internet Gaming Agreement (MSIGA) with Delaware and Nevada, also in 2017. Thus, NJ players could compete with those from the other two states. According to the 2021 data, the legal online casinos' cumulative revenues reached $1 billion.
Lottery
New Jersey has a long lottery history. Lotteries were first used to help pay for the military during the American Revolution and the French and Indian war until they were banned in 1844. It took more than 100 years to be re-established. In 1970, the voters approved it, and the State Lottery was created. The first legal lottery game was Pick-It (later Pick-3), which allowed players to pick their own numbers instead of buying quick picks.
The NJ Lottery today is the state's largest source of gambling revenue. It generates $3.3 billion in revenue annually, and nearly $1 billion goes to the state's education fund. Since 2017, the lottery has also contributed a lot toward the public employee pension system.
Players can purchase tickets at hundreds of retailers, provided they are 18 or older. The New Jersey Lottery Commission oversees all the games, and you can play Pick-3, Pick-4, 5 Card Cash, and Pick-6 Xtra. Multistate games like Powerball and Mega Millions are also available, as well as scratchcards, lotto, and keno.
Charitable Gaming
The Garden State allows churches, fraternal and non-profit organizations to conduct games of chance for fundraising purposes. This includes bingo, raffles, armchair races, and casino nights. New Jersey Legalized Games and Chance Control Commission oversees all amusement games and charity gambling in the state. The minimum gambling age for charity gambling is 18.
Horse Racing and Off-Track Betting
The roots of the horse racing industry can be traced back to the 1830s; however, it didn't become a part of the legal framework until 1930. The first racetrack that opened in NJ was Freehold Raceway (1854), which still operates today. In 2013, the state passed a law permitting one race per year.
NJ today has three racetracks, the one we mentioned, Meadowlands Racetrack (1976) and Monmouth Park Racetrack (1870). Meadowlands is also the most famous harness track in the US. There are also five off-track betting halls throughout the state.
Sports Betting
Governor Chris Christie signed legislation that allowed sports betting in 2012. This law permitted the state's 12 land-based casinos and four racetracks to offer gambling on college and professional sports. However, the athletic leagues, such as the NBA, NHL, NCAA, MBL, and NFL, filed federal lawsuits to prevent the state from offering sports betting based on the PASPA law. The court sided with the leagues in 2013.
New Jersey finally became part of the sports betting landscape in 2018 when Governor Phil Murphy signed AB4111. The law legalized sports betting at racetracks and casinos in the state. The first online sports bet was taken the same year, and as of 2022, NJ is home to 27 legal online sportsbooks.
Why Should We Play Online Poker?
Poker has been around for hundreds of years, but it was played in a conventional setting for most of that time. When online poker came into play, it slowly started gaining popularity. Nowadays, most people play it and take advantage of its benefits. Here are some:
Convenience – Online poker is a few clicks away. There is no need to drive, commute, or even go outside. You don't have to wait your turn since there will always be a seat at the table. All you need is a device and a stable internet connection.
Excellent game variety – Many players are drawn to online poker for its multiple RNG and live titles, much more than any brick-and-mortar casino can offer. They include both popular and rare poker titles in their portfolios, so whatever variation you feel like playing, you'll find it there.
Lower limits and demo mode – Since these sites don't have to pay for extra expenses, they allow players to enjoy poker and participate in tournaments with lower limits. Also, demo mode is quite helpful for those who want to hone their skills before they start playing for real money. And when they are ready, they can start with games with low buy-ins and slowly work their way up.
More bonuses – This is one of the main benefits of online poker. Operators reward their new players with welcome bonuses and the existing ones with cashbacks, rakebacks, reload promos, deposit and no-deposit offers, loyalty bonuses, and more.
Unlimited poker action – Whether you are a night owl or an early bird from the US, Europe or Australia, online poker action is available 24/7.
Ability to multi-table – Online poker allows one to play at multiple tables simultaneously. This is a great perk, and even if you lose a wager at one table, a win at another can make up for your losses.
Anonymity and security – Many players prefer online poker since they don't have to reveal their identities. Also, online platforms use military-grade technology to prevent breaches and thefts, so you can have the ultimate poker experience with peace of mind.
Recent New Jersey Poker Laws Changes
The legislative landscape hasn't changed much over the last several years, with the latest change being the passage of AB4111, which legalized sports betting. As for NJ poker players, they got more opportunities to play their favorite casino game thanks to entering the interstate compact in 2018.
From January 1, 2023, PokerStars became the first site to combine NJ and Michigan player pools. The operator announced this would bring more games, players, prizes, and tournaments to poker enthusiasts. Furthermore, they could enjoy the easy-to-navigate lobby with fast withdrawals and same-day payouts.
Future of Poker in New Jersey
When the Garden State regulated online gambling in 2013, the law authorized it for only 10 years. Over the last decade, this industry generated $4.9 billion in revenue, and an extension of the law seems logical.
The State Assembly and NJ Senate held committee hearings in September 2022, discussing another 10-year extension of the existing online gambling law.
The new law may undergo several amendments before the state lawmakers approve it. Once this happens, it will be sent to Governor Phil Murphy to sign. Various industry experts debate that the law should be passed before the end of November 2023 so that online casinos and poker rooms can continue offering their services without interruptions in NJ through 2033.
Other Resources
Final Thoughts
In contrast to many US states that outlaw online poker and casino gambling, New Jersey chose to control it and has reaped the benefits ever since. The state has a liberal attitude toward gambling and is home to one of the most prominent poker destinations in the world — Atlantic City. The online poker industry is still in its infancy, but many big names are expected to join its ranks in the near future.
FAQ
Is online poker legal in New Jersey?
Yes. NJ legalized online gambling in 2013 and became the third state to do so, after Nevada and Delaware.
What gambling forms are legal in New Jersey?
The Garden State allows commercial casinos, online gambling, horse racing, off-track betting, charitable gaming, social games, the State Lottery, and sports betting.
Where can I play online poker in NJ?
NJ residents can play poker through regulated sites like WSOP.com, partypoker, 888poker, and others. On the other hand, some players prefer to visit international poker rooms because of their lucrative bonuses and more extensive gaming libraries.
What is the legal gambling age for online poker in NJ?
The minimum gambling age at interstate poker and casino platforms is 21.