Is Online Poker Legal in New Hampshire — Poker Laws in NH
New Hampshire offers unique gambling opportunities to its residents and visitors. Although the Granite State has a rich and long gambling history, only several forms of this pastime are legal. There are no commercial or tribal casinos, so players can enjoy only the games hosted by charities for fundraising purposes. Other options include lotteries, bingo, raffles, daily fantasy sports, off-track horse and greyhound racing, and sports betting.
Unfortunately, online gambling and poker rooms remain unregulated despite numerous attempts to legalize them. As a result, NH players tend to frequent an abundance of offshore poker sites since they offer them excellent opportunities to hone their skills.
In this article, we will examine the legality of the online and live poker scene in New Hampshire and discuss where you can play this casino classic.
Is Online Gambling Legal in New Hampshire?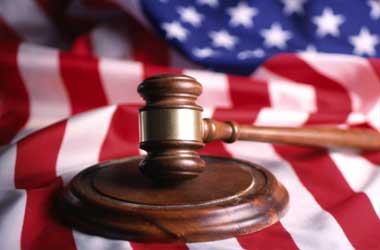 According to state records, there was gambling in New Hampshire in the 1860s. The authorities attempted to control these activities by passing the General Laws and Liberties of New Hampshire, which banned dice and card games and unlawful gaming in public establishments. The year 1721 brought about another set of anti-gambling laws due to an abundance of illegal gambling at the time.
Gambling was first legalized in New Hampshire in 1933, when the state enacted a bill that regulated horse and greyhound racing betting.
The Granite State did not take any further steps after that until the legalization of the lottery in 1964, when it became the first state to do so. Greyhound racing was added to the mix in 1971, while poker and bingo received legislative approval in 1977. However, the latter could only be offered by charitable organizations.
Fast forward to the 21st century. The state banned greyhound racing in 2009 and sweepstakes cafes in 2012, while the NH live horse racing industry ceased to exist in 2013 due to poor financial performance. However, not everything was gloomy, as New Hampshire added daily fantasy sports (2017) and sports betting (2019) to its legislative landscape.
Unfortunately, the same cannot be said for online gambling and poker rooms. The state attempted to regulate this sector multiple times during the 2010s but to no avail.
Poker Laws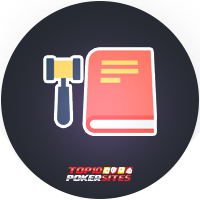 The list below contains all relevant NH laws governing poker. Before engaging in any gambling activity, make sure to familiarize yourself with the state's gambling laws.
Online Poker
New Hampshire has no laws explicitly regulating online gambling and poker rooms. The current guidelines are outdated and do not refer to real money online gambling in any way. They only state that every illegal play is considered a Class B misdemeanor. However, no one has ever been prosecuted for playing online poker in the Granite State.
After observing the success of poker in New Jersey, the three NH legislators proposed HB 562, which was supposed to introduce poker and online gambling to the state's legal framework. The bill went unnoticed, and the committee eventually voted against it. After that, the legislators proposed a few more bills, but none of them succeeded. Currently, the Granite State online poker sector remains unchanged.
As a result, New Hampshirites often visit international poker platforms since they are unlikely to get in trouble for participating in such games. These are licensed by internationally recognized regulatory bodies, offer a wide choice of poker titles, and gladly accept NH players.
Land-Based Poker
As mentioned, the state gave the green light to poker in 1977 but only in a charitable capacity. These charity poker rooms often refer to themselves as casinos. Still, despite the word "casino" in their name, they cannot feature Vegas-style games unless they host a casino night.
This means that, aside from charity events, NH has no land-based halls that provide regular casino games. Consequently, some players travel to nearby states, like New York or Massachusetts, to place their wagers.
New Hampshire currently has 12 poker rooms, the Manchester Poker Room being the largest one with 30 tables. Seabrook comes in second with 25 tables, whereas Wonder Casino has 13. The rest have between 4 and 10 tables. Some of the poker variations these facilities offer include Mississippi Stud, 3-Card Poker, Ultimate Texas Hold'em, Omaha, and No Limit Hold'em.
It's worth noting that charity poker games have a maximum bet limit of $150. However, this applies to cash games, not tournaments.
Home Poker
Unlike some US states, New Hampshire forbids social gaming. The state's Criminal Code, Section 647:2 I.A(a), specifies that a person is guilty of a misdemeanor if they knowingly permit gambling at their home, business, or rental property. Because the New Hampshire constitution does not address social gambling specifically, private poker games are deemed illegal.
What Forms of Gambling Are Legal in New Hampshire?
New Hampshire gambling laws permit sports betting, charitable gambling, daily fantasy sports, off-track horse and greyhound racing, and the State Lottery. In the following sections, we will discuss each of them individually.
Land-Based Gambling and Online Gambling
Visitors often tend to be confused by NH casinos because they are not real Vegas-like venues — instead, they are poker rooms run by charities. This means that operators cannot offer any casino game but poker. In fact, the Granite State has never had any commercial or tribal casinos in its territory.
According to New Hampshire regulations, players can enjoy casino games like blackjack, craps, or roulette only during special casino nights these charity venues are allowed to host.
Interestingly, when casino nights were added to charities, the maximum bet was $1. This was raised to $2 in 1998 and eventually $4 in 2008. Fortunately, the cap on bets was repealed in 2015, and the buy-ins for the cash games were raised to $150.
It's worth noting that not all NH lawmakers are happy with the current state of affairs. Governor John Lynch drafted a New Hampshire Gaming Study Commission to study commercial casinos' economic and social impacts, but the legislature stated it would cause multiple social problems.
Then, in 2012, Governor Maggie Hassan promised to legalize land-based casinos but didn't receive the necessary support. Senator Lou D'Allesandro has been trying to introduce commercial casinos in the state over the past two decades. However, his proposed casino bill was defeated by a single vote in 2014.
When it comes to internet gambling, no serious attempts were ever made by local lawmakers to regulate this industry. New Hampshire's governor, John Lynch, stated that he might support online gambling in 2010 to balance the state's budget, but no significant action was taken in this regard.
As outlined in New Hampshire Statutes Section 647, gambling is illegal unless approved by the state. Breaking the law is considered a misdemeanor for individual players, while illegal gambling operators could face 30 days in jail or a $5,000 fine. As usual, none of the laws specifically mention playing on offshore platforms, and it's unclear whether brick-and-mortar gambling rules apply to online gambling.
Therefore, it is not surprising that so many NH residents join offshore poker rooms. They use the gray area surrounding international online gambling to register at platforms offering plenty of games and excellent bonuses.
Lottery
New Hampshire was a trailblazer in legalizing the lottery in 1964 — in fact, it was the third state in the US to do so. The lottery was initially known as the New Hampshire Sweepstakes, overseen by the New Hampshire Lottery Commission. Today, the State Lottery sells a variety of tickets, including Lucky for Life, Gillie 5, Pick 3, and Pick 4. There are also multi-state games, like Mega Millions and Powerball, as well as keno and scratchcards.
Aside from selling tickets through over 1,250 retail stores across the state, the State Lottery has been offering them online since 2018. New Hampshirites can also enjoy digital iLottery games. An interesting fact about the NH lottery is that its residents can buy subscriptions for 13, 26, or 52 weeks, meaning they will receive tickets regularly, provided they are 18 or older.
Charitable Gaming
Charities first appeared in New Hampshire in 1949, when the state passed a bill that regulated bingo, raffles, and pull tab tickets for Lucky-7. In 1977, the state legalized charity casino games, excluding slot machines.
Every charity organization is overseen by the Racing and Charitable Gaming Commission and must be registered with the state. Additionally, it must pay tax which includes a $500 operator fee, a $250 facility licensing fee, and a $25 per-game tax. According to the law, every game except poker is capped at $10 per round, and charities must receive 35% of the revenues earned by conducting their operations.
The Granite State allows charities to offer several games, including bingo, raffles, pull tabs, and poker. Charity poker rooms are the most popular, with many of them located throughout the state. The state also legalized instant racing in 2021, which permitted charities to offer this form of gambling, also known as historical horse racing.
Horse and Greyhound Racing (Off-Track)
This was the first type of legal gambling in the Granite State, dating back to the 1800s. However, New Hampshire legalized pari-mutuel horse racing betting in 1933.
Rockingham Park was the oldest racetrack that operated from 1906 until 2009. New Hampshire residents were also keen on greyhound racing, so several venues ran over the years, with Seabrook Greyhound Park being the most popular. However, Seabrook ended live racing in 2009 and continued to offer only simulcast betting. Live greyhound races were officially banned in 2010.
Due to a lack of support, all racetracks closed, and as of January 2023, Seabrook is the only off-track betting facility in the state. XpressBet, TwinSpires, and TVG are the sites that accept racing bets from NH residents.
Sports Betting
Once PASPA was repealed in 2018, many US states jumped on the bandwagon called sports betting legalization. Luckily for its residents, the Granite State was among them. Governor Chris Sununu approved and signed HB 480 into law in July 2019. NH then set up a bidding process and secured several licenses for online sportsbooks. Despite that, DraftKings was the only winner since the operator offered NH 51% of its revenues.
In December 2019, DraftKings opened its virtual doors in New Hampshire, becoming the state's first (and only) online sportsbook. Governor Sununu was the first one to place a bet on December 30. However, NH Lottery's partner Intralot also has the authority to operate a state-licensed betting site.
Daily Fantasy Sports
Although DFS contests operate in most states, only a few have specific laws that regulate them. In July 2017, Governor Sununu signed HB 580, which added New Hampshire to this list. Under this act, NH players are taxed on winnings from daily fantasy sports sites like DraftKings.
Why Should We Play Online Poker?
Online poker and land-based poker have similar rules, but they attract different types of players. Due to its 24/7 access, internet poker is more convenient than its traditional counterpart and can be played anywhere. You can gamble at home or while commuting — you only need a mobile device or computer and a stable internet connection.
Plus, you will always be able to start playing as soon as you log in since there is no need to wait for your turn, and plenty of seats are available. Playing at multi-tables is another perk because online poker allows players to play at multiple tables simultaneously.
Online casinos usually offer more poker titles than brick-and-mortar gambling establishments. Various poker games are available on these websites, ranging from the classics like Texas Hold'em, Omaha, 5-Card Draw, and 7-Card Stud to the more exotic options, such as Raz and Pineapple. These gambling platforms also host a number of daily and weekly poker tournaments.
Those who wish to gain experience can also benefit from playing in demo mode. Afterward, they can quickly switch to real money games in a virtual or live environment.
One of the main benefits of playing at online casinos is that they offer superior incentives to boost players' bankrolls — attractive welcome bonuses for new members and loyalty programs designed to reward long-term gamblers.
Recent New Hampshire Poker Law Changes
The legislative landscape in NH hasn't changed much over the last couple of years, but neither has it maintained the status quo. The state made a major move and showed initiative by legalizing sports betting in 2019.
Additionally, the Granite State had been fighting against the Department of Justice for a liberal interpretation of the Wire Act in 2019. Fortunately, the District Court Judge ruled in favor of the state in 2021, stating that other forms of interstate online gambling besides sports betting can also be legal. However, the state hasn't made any progress from that point.
Future of Poker in New Hampshire
It's hard to say whether the Granite State will legalize online poker anytime soon. Since all attempts to open land-based casinos for business have failed, the future of online casinos and poker rooms doesn't look bright. Even though New Hampshire has regulated sports betting, this is more of an exception, not a rule.
Sports betting is currently the only legal online gambling sector in NH overseen by the New Hampshire Lottery. Thus, it's reasonable to assume that the Lottery Commission will also regulate any further online gambling expansion. However, NH doesn't have any plans to pull the trigger toward online gambling or poker legalization at this time.
Currently, the Granite State has only one bill related to gaming, which aims to redefine the state's extensive charitable gaming market. It's evident from that bill that New Hampshire's attention will most likely be on sports betting rather than online gambling and poker for the foreseeable future.
Other Resources
Final Thoughts
The charity poker scene in New Hampshire has become quite popular over the years. However, some players believe that buy-ins are not high enough and often go to neighboring Massachusetts or New York.
On the other hand, the online casino market is largely unregulated. The only light at the end of the tunnel is the regulation of sports betting, which might motivate lawmakers to start thinking about online poker legalization. Until then, NH residents can visit sweepstakes sites or join offshore poker rooms. Browse our list of reputable providers if you want to start enjoying online poker today.
FAQ
Is online poker legal in New Hampshire?
Online poker (and the entire online gambling sector, for that matter) is currently in an ambiguous situation since the law doesn't permit nor forbid players from playing at international sites. However, it strictly prohibits operating an interstate online platform.
What gambling forms are legal in New Hampshire?
The Granite State residents have the State Lottery, sports betting, daily fantasy sports, horse and greyhound off-track betting, and charity poker at their disposal.
Where can I play online poker in NH?
Poker fans from NH can enjoy this casino classic at sweepstakes casinos or international poker rooms.
What is the legal gambling age for online poker in NH?
Offshore poker and casino platforms require players to be 21 years old to gamble.