Is Online Poker Legal in Nevada — Poker Laws in Nevada
Nevada boasts one of the longest and most prolific histories of gambling among the US states. It was the first US territory to legalize it, as far back as 1931. For more than 40 years, Nevada was the only US state with legalized gambling, until New Jersey legalized it in 1976. What's more, it's the only state where gambling has been continuously legal to this day.
Las Vegas, Nevada, and its world-famous commercial casinos are the number one gambling destinations in the country. In addition to commercial and tribal casinos, other legal forms of gambling in the Silver State also include pari-mutuel wagering on horses, sports betting, daily fantasy sports, social gambling, and charitable gambling.
In addition to that, the state is no stranger to online gambling, albeit in a limited form. Visitors and residents can place sports bets online and play online poker via WSOP.com. Online casino gambling, on the other hand, has yet to be legalized.
This guide will take you through Nevada's gambling-related laws. We'll discuss how different types of poker are regulated, which forms of gambling are legal, and what we can expect from the state's legislation in the future.
Is Online Gambling Legal in Nevada?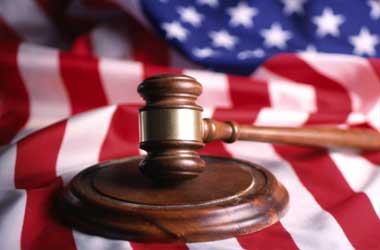 In addition to land-based gambling, Nevada also considers some forms of online gambling legal. The Silver State was the first US jurisdiction to start accepting online sports bets in 2010. What's more, until 2018, it was the only state where online sports betting was legal.
In fact, that year marked the overturning of the Professional and Amateur Sports Protection Act of 1992 (PASPA), thus clearing the path for other US territories to legalize sports betting. Bettors residing in Nevada or visiting it can download sports betting apps, but they must sign up for accounts in person at a partnering land-based casino.
When it comes to daily fantasy sports (DFS), the market is considerably smaller. A 2015 memo by the chief deputy attorney general Brin Gibson described DFS as a form of sports pool, gambling games, and lotteries, so operators must receive a special license to conduct this form of gambling.
Because of that, DraftKings and FanDuel, the most popular DFS operators in the country, withdrew from the state. In 2016, they proposed regulatory reforms to try and change the state's DFS licensing policy, but to no avail. The only company that is currently licensed to offer daily fantasy sports in Nevada is USFantasy.
In 2013, Nevada legalized online poker, and the activity has been flourishing ever since. However, online casino gambling is still off-limits for Silver State citizens. The legislature doesn't allow local operators to run online casinos in the state, nor does it prevent players from playing casino games on offshore sites.
In 2020, during the COVID-19 pandemic, Nevada also allowed betting on esports. However, this type of betting is limited to one league and one esport — the ESL Pro League and the Counter-Strike: Global Offensive game. Despite the limitations, the state allows you to bet on one of the most popular games and leagues in esports, to the delight of many esports fans.
Poker Laws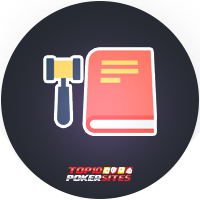 Luckily for Nevada's poker fans, the state has legalized all forms of their favorite game.
In the following sections, we'll look at the legal framework related to different types of poker in the Silver State and the potential restrictions players may face.
Online Poker
Nevada is a pioneer in most gambling matters, including online poker. It was the first US state to legalize this form of online gambling. The new legislation took effect on February 25, 2013, when the state signed bill AB 114 into law.
After online poker was legalized, many notable operators applied for licenses, including Bally Technologies, Shuffle Master, 888 Holdings, South Point Poker, Cantor Gaming, and International Game Technology (IGT). The sites that used to operate in the Silver State include South Point Poker, WSOP.com, and Ultimate Poker.
Out of these, only WSOP.com has remained a viable option. The only poker site in Nevada is operated by Caesars Interactive Entertainment (a subsidiary of Caesars Entertainment), and it uses the 888poker platform.
According to the law, players must be physically located within the state lines while playing. Besides, they must be at least 21 to be allowed to sign up and take part in online poker. Younger players are not accepted, so they must look for their choice of entertainment on legal offshore sites.
Land-Based Poker
The first laws that allowed state-wide gambling date back to 1869, but Nevadans had engaged in gambling way before that. While some US states haven't legalized land-based poker yet, Nevada's residents and visitors have been allowed to participate in this activity even before the state joined the Union in 1864.
After the first law was passed, Nevadans could continuously enjoy poker and other gambling activities until 1909, when they were outlawed. The new legislation persisted until 1931, but it wasn't enough to ban gambling. The operations simply moved underground, and poker was part of the offering.
However, the game gained prominence in the 1970s after Benny Binion launched the World Series of Poker. The tipping point was Thomas Preston's WSOP triumph in 1972, which received a lot of attention and put poker in the limelight.
Today, players can find land-based poker games in most casinos and more than 40 different poker rooms in Nevada.
Home Poker
Home poker games aren't heavily regulated in Nevada. The law defines them as "games played with cards in private homes or residences in which no person makes money for operating the game, except as a player…"
In other words, home poker games are perfectly legal, provided that the "house" doesn't take a rake from players. This is the only restriction stipulated by law, meaning that the amounts won during these games can be unlimited.
What Forms of Gambling Are Legal in Nevada?
Being the US state with some of the least stringent gambling laws, Nevada allows most forms of gambling, except for online casino gaming and the lottery. Let's take a look at the different gambling-related activities you can participate in when in the Silver State:
Land-based casino gambling
Not only are land-based casinos legal in Nevada, but they are also its trademark. The state legalized gambling in 1931 and has since been the only state with over 90 years of continuous legal gambling. In addition to commercial casinos, Nevada also has several Native American venues as a result of the Indian Gaming Regulatory Act passed in 1988.
Sports betting
Sports betting has been legal in Nevada since 1949, making the state the first US territory to legalize this gambling activity. Today, Nevada has more than 200 different sportsbook locations, allowing most types of sports betting. The only exception is betting on "any amateur non-collegiate sport or athletic event."
Online sports betting
Nevada legalized online sports betting in 2010, becoming the first US state to do so. In accordance with the law, online sportsbooks must partner with land-based gambling venues, and players must complete account registration in person before using the apps to bet online.
Horse betting
According to NRS § 464, betting on horse races is perfectly legal in Nevada. Bettors can wager on horse races from within the state lines, but the state itself doesn't operate any major racetracks.
Daily fantasy sports
Daily fantasy sports are legal in the eyes of Nevadan law. However, the change in the legal definition of DFS to "gambling activity" in 2015 drove many prominent operators out of state. There is currently only one licensed DFS site in the Silver State.
Why Should We Play Online Poker?
While it's true nothing beats the thrill of a live poker game, its online counterpart also has several advantages that make it quite attractive. Let's take a look at some of them:
Convenience – You can play online poker on your smartphone or tablet wherever you go. You don't even have to leave your house to participate in games and tournaments: thanks to online poker, you won't need to drive to the nearest land-based casino.
Lower rake – Online poker sites usually have lower rakes than land-based casinos and poker rooms. This makes the games a lot less taxing on your budget.
Bonuses and promotions – Poker websites and poker rooms on the internet offer more generous and more frequent bonuses and promotions. The bonus money can help you be in the game for longer and potentially win more money.
Increased game variety – A high-traffic site like WSOP.com lets you choose between different types of games and provides more opportunities for finding players at your skill level. Not to mention the most popular poker tournament that you can participate in via this platform!
Recent Nevada Poker Law Changes
After Nevada legalized online poker in 2013, it realized that its small market might dilute the poker sites' offerings. Because of that, it launched the Multi-State Internet Gaming Agreement (MSIGA) in 2014.
The first state to enter the agreement with Nevada was Delaware in 2014. New Jersey joined in 2017 and Michigan in 2022. The agreement has so far increased the player pool significantly, helping poker sites stay afloat and providing more variety to players.
Future of Poker in Nevada
Nevada has the most prolific gambling and poker scene in the US, with a history spanning more than 90 years.
This makes the Nevadan poker market quite sturdy, with a bright future ahead of it. The only changes we can reasonably expect to see might be related to the expansion of the online and land-based poker market.
Other Resources
Final Thoughts
When it comes to gambling legislation, Nevada is definitely the most liberal of the US states. It allows almost all forms of gambling, including commercial and tribal casinos, land-based and online poker, sports betting and horse race betting, and many others.
In contrast to many other US territories, it is a gambling mecca for poker enthusiasts. Players older than 21 can play their favorite game on the locally-regulated WSOP.com. However, if you're younger, there are options for you, too. Check out some of our top recommendations for offshore poker sites that accept Nevadan players aged 18 and above.
FAQ
Is online poker legal in Nevada?
Yes, it is. Nevada legalized online poker in 2013. The state licensed multiple poker websites, but only one remains live to this day — WSOP.com.
Can I play live poker in Nevada?
Yes, you can. Live poker has been legal in Nevada since 1931. Most land-based casinos in the state have poker rooms, offering cash games and tournaments.
How old do I have to be to gamble in Nevada?
You must be at least 21 years old to participate in gambling activities in Nevada. Players between 18 and 21 can play online poker and other casino games at internationally-licensed websites.
What forms of gambling are illegal in Nevada?
The only forms of gambling currently illegal in Nevada are the lottery and online casino gambling. However, not all is lost when it comes to the latter. There are safe and regulated offshore sites that cater to Nevadan players. You can find the best ones on the list on this page.