Is Online Poker Legal in Nebraska — Poker Laws in Nebraska
Throughout its early history, Nebraska was awash in unregulated gambling dens. Despite the ban in 1887, these activities persisted throughout the state, often run by organized crime syndicates.
The Constitution was later amended to allow horse race wagering, bingo, lottery, charitable gaming, sports betting, and DFS, but online poker legalization is not yet on the horizon. Even Native American casinos cannot host multiple casino-style games, poker included.
Still, residents of the Cornhusker State have the opportunity to venture into offshore online casinos and poker rooms. Read on to find out how it works and how gambling laws apply in Nebraska.
Is Online Gambling Legal in Nebraska?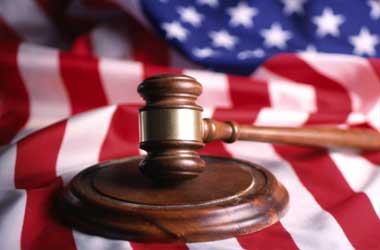 Gambling in Nebraska is regulated by Article III, Section 24 of the Constitution. Online gambling in Nebraska is limited to horse race betting and daily fantasy sports (DFS).
Horse race wagering on licensed tracks was the first gambling vertical legalized in NE (1934), followed by simulcasting in 1988. DFS joined the legal landscape in 2021, along with in-person sports betting (though sports betting facilities aren't yet ready for operation).
Under Nebraska Revised Statutes, gambling is the act of wagering "something of value upon the outcome of a future event, which outcome is determined by an element of chance, or upon the outcome of a game, contest, or election."
The Statutes define a gambling device as one used for gambling between players or between a player and a machine, including all electronic, mechanical, video, and computer devices, except in pari-mutuel wagering, bingo, lottery, and other allowed activities.
On the other hand, "playing an amusement device or a coin-operated mechanical game" doesn't qualify as gambling, and we'll talk about this in the following sections.
As you can see, Nebraska laws mention computers and electronic gaming devices, specifically regarding online gaming. However, no provisions explicitly ban Nebraska folks from joining and playing poker on websites not hosted in NE. Furthermore, no one has been prosecuted for gaming at offshore platforms.
Poker Laws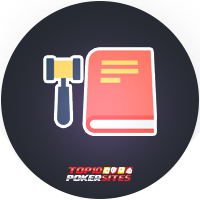 Poker may be a game of skill and strategy, but when it comes to the laws surrounding it in Nebraska, playing poker is gambling. This card game is not allowed in any of the casinos on tribal land, despite some forms of gambling available there.
Looking back at the definition of gambling, we'll notice the phrase "element of chance." That means Nebraska laws treat poker as illegal, as it also involves some uncertainty.
If you want to read further about gambling and poker laws in Nebraska, check out these resources:
Online Poker
Offshore poker rooms are currently the only option NE citizens have if they want to play online. On this page, you'll find plenty of offshore-based sites licensed by international regulators and offer popular games from industry giants.
Since electronic devices and computers are mentioned in the statutes, you might want to ask for legal guidance before joining an offshore poker website.
If you think the real-money poker experience isn't for you, some sweepstakes casinos offer poker. Sweepstakes feature most casino-style games, but there is no real money involved. You can purchase additional tokens to play with to win some prizes (typically gift cards), but it's not a requirement.
Land-Based Poker
The state has no commercial casinos, and even tribal resorts do not offer poker. As a result, Nebraskans must travel to neighboring states — Iowa, South Dakota, and Kansas — for a hand or two of poker.
Home Poker
Nebraska Revised Statutes don't have exemptions for social gaming, not even when wagers are under $300, as stated in Section 9-701. While law enforcement agencies may not actively seek out and prosecute individuals who engage in these games, they have the authority to do so under the law. It would be considered a Class II misdemeanor and be punishable with "a civil penalty of not more than one thousand dollars."
What Forms of Gambling Are Legal in Nebraska?
Players from the Cornhusker State have limited gambling options at their disposal. Only tribal casinos, lottery, charitable gaming, horse race wagering, cash devices, sports betting, and DFS are legal.
Tribal Casinos
The Indian Gaming Regulatory Act of 1988 granted Native American tribes the right to operate casinos on their reservations to generate revenue for tribal governments. Native American tribes can regulate gaming activity on their lands if federal law and state allow it.
The Winnebago Tribe owns and operates Iron Horse & Bar Casino and Native Star Casino. It is also currently building WarHorse casinos in Lincoln, Omaha, and Atokad Downs that will open in 2023 and 2024. The Omaha Tribe owns Lucky 77 (a new venue is in construction to replace the one from 2005). Sioux tribes Santee and Rosebud own Ohiya Casino & Resort and Rosebud Casino, respectively.
The Nebraska Ponca Tribe also opened the Prairie Flower Casino in Carter Lake, Iowa, near Nebraska's border. Namely, it is expanding the establishment to include more gaming machines, restaurants, and a sportsbook. The opening date is somewhere in the summer of 2024.
All tribal casinos in NE hold Class II licenses. Under the IGRA, Native American tribes have the right to offer Class II gaming without state approval, while Class III (Vegas-style) gaming requires an agreement between the state and the tribe (but only in the states where such games are legal).
Games allowed in tribal casinos in Nebraska include lotto, pull tabs, tip jars, bingo, instant bingo, punch boards, keno, live keno, and Class II slot machines. Class II slots differ from Class III machines regarding how results are determined. While Class II slots determine their results based on the outcome of bingo draws, Class III machines rely on a random number generator (RNG).
Lottery
Nebraska became the 37th US country to allow lottery play. In 1992, 63% of Nebraska voters voted for it. The NE lottery was introduced under LB 198 on February 24, 1993, allowing the following in-state and multi-state games: Double Play, Pick 3, Pick 5, Lucky For Life, MyDaY, 2by2, Mega Millions, and Powerball.
The Nebraska Lottery is an important source of revenue for the state, with a significant portion of the proceeds going towards funding education and environment conservation programs. The Nebraska Education Improvement Fund and the Nebraska Environmental Trust Fund get 44.5% of the lottery proceeds each, while the State Fair receives 10%.
The lottery also promotes responsible gambling practices, offering 1% of the profits plus the first half a million each fiscal year through the Compulsive Gamblers Assistance Fund.
Charitable Gambling
The regulation of charitable gambling in Nebraska falls under the jurisdiction of the Charitable Gaming Division, established in 1986. Across the state, numerous CGD-licensed venues offer charitable gambling to their patrons through the lottery, bingo, raffles, keno, and gift enterprises. Each month, a sum of $100,000 is transferred to the Compulsive Gamblers Assistance Fund.
Horse Race Betting
Simulcast horse race wagering was legalized in Nebraska in 1988. Nowadays, Cornhuskers can also bet on horses off-track, one of the rare online gambling options the state allows. There are four horse racing tracks in NE — Lincoln Race Track, Fonner Park Casino, Horsemen's Park, and AG Park. Each offers a range of betting options, including some exotic ones, like trifecta, exacta, and quinella.
Cash Devices
Chapter 54 of Title 316 of the Nebraska Department of Revenue was adopted in 2020 to amend the constitution according to LB 538 from 2019. It made "cash machines of skill" legal under the Charitable Gaming Division of the DOR.
The "cash device" in Nebraska Revised Statute 77-3001 refers to any mechanical device that's capable of awarding cash, gift cards, or other valuable rewards.
If you want to know which gaming machines are allowed as of March, check out the list of approved cash devices. In the Chapter, game of skill refers to "mechanical amusement devices which produce an outcome predominantly caused by skill and not chance."
Distributors and operators of these devices must obtain a yearly license and display it within all gaming facilities. This law allows only games that aren't similar to DOR-regulated ones (bingo, lottery, keno, raffles, and pickle cards).
Sports betting and DFS
On May 25, 2021, Governor Pete Ricketts signed into law LB561, which created a State Racing and Gaming Commission, authorizing betting on sports events, electronic sports, and simulated games.
However, online sports betting isn't legal; only daily fantasy sport is available online through platforms like DraftKings. Also, land-based sports betting facilities aren't fully operational yet. For example, all three Warhorse casinos that are under construction on Native American land are going to feature sportsbooks.
Why Should We Play Online Poker?
Since Cornhuskers can't play real-money poker anywhere other than casinos in neighboring states, online poker is the next best thing. This way of gaming has extra benefits for Nebraskans — and we'll examine them now.
Convenience and accessibility – Instead of spending hours getting to the nearest poker room, poker enthusiasts from Nebraska are just a click away from their virtual poker seat. What's more, they can take their favorite games with them. There are hundreds of offshore poker rooms available, so it's easy to find one that suits your needs. Since these sites are regulated by offshore gaming authorities, the requirements are a bit more lenient, while betting limits and potential rewards go much higher.
Game and tournament variety – Offshore websites must be competitive to attract clients. They offer many games and tournaments, much more than their commercial counterparts.
Bonuses and promotions – Due to fierce competition, these websites compete to entice players with the best deals, regardless of the type (welcome deals, reload bonuses, cashback, deposit match, free tournament entries).
Recent Nebraska Poker Law Changes
Although Nebraska laws were amended in 2020 to allow the legalization of cash game machines of skill, online poker regulation is nowhere in sight.
State senator Justin Wayne tried to push LB990 in January 2020, suggesting sports betting, daily fantasy sports, and land-based poker should also qualify as games of skill, but to no avail. The bill was indefinitely postponed in August of the same year.
Future of Poker in Nebraska
Nebraska has traditionally been one of the states with the strictest laws regarding gambling, including poker. In 2020, the state legislature introduced LB990, which would have legalized certain forms of poker in licensed casinos and racetracks in the state — if it had passed.
While the legalization of sports betting and cash devices has relaxed some of Nebraska's gambling laws, it doesn't seem to have paved the way for poker regulation.
The state hesitates to embrace poker as a legitimate form of gambling, and it is unclear whether its stance will change.
Other Resources
Final Thoughts
Nebraska's gambling regulations have undergone notable changes over the years. While particular forms of gambling, such as horse racing, charitable, and lottery gaming, are legal and regulated in the state, others, including poker and online sports betting, remain outlawed. The recent legalization of in-person sports betting and online DFS in Nebraska may be the stepping stone for the acceptance of more iGaming sectors, but it remains to be seen.
FAQ
Is gambling legal in Nebraska?
Certain forms of gambling, such as the lottery, keno, raffles, pull tabs, bingo, in-person sports betting, and Class II games in tribal casinos, are legal in Nebraska. However, all online forms of gambling, except pari-mutuel wagering and DFS, are illegal.
What are the laws regarding online poker in Nebraska?
Nebraska does not have specific laws pertaining to online poker, but gambling through electronic devices — except for cash machines — is explicitly prohibited within the state borders. However, playing poker on offshore platforms isn't mentioned anywhere, meaning players from NE can still access offshore poker rooms.
How do I find a reputable online poker site in Nebraska?
You should look for a few things when selecting a reputable online poker site in Nebraska. The first is to make sure the site is licensed by a reputable regulator. The second is to look for reviews from other players. The third is to make sure the site has security measures and SSL in place.
Are there any exceptions to the gambling laws in Nebraska?
Yes, there are a few exceptions. For example, charitable organizations can hold raffles and other forms of gambling if they obtain the appropriate permits. Additionally, certain Native American tribes may operate casinos on their lands.