Is Online Poker Legal in Montana — Poker Laws in Montana
Montana boasts one of the most distinctive legal gambling systems in the US. Its list of gambling-friendly venues expands past its official casino and racing track locations. The state also allows venues with liquor licenses to host card and electronic casino games.
Unfortunately, this progressive attitude never spilled over into the online realm. The passing of 2019 sports betting laws is the closest Montana has come to a legalized iGaming market.
The Big Sky Country lawmakers have yet to show interest in legalizing internet casino gambling.
Still, the lack of an iGaming market does not prevent Montanans from playing poker online. Read on to learn more about the legality of poker and other gambling forms in Montana.
Is Online Gambling Legal in Montana?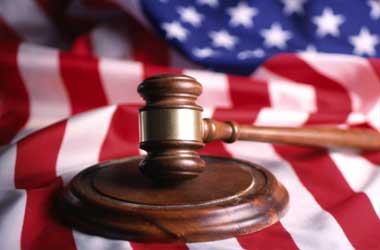 Montana's gambling history doesn't extend too far into the past. Being part of the Old West, the state boasted old-fashioned gambling legislation for most of its existence. All gambling-related activities remained illegal until the late 19th and early 20th centuries.
The first breakthrough happened with the end of the prohibition. Pull-tabs and table games gained popularity throughout the state right after 1933. Card games, bingo, raffles, and sports pool didn't take long to catch on. MT voters supported their legalization in the 1970s. Charitable gambling, video keno, and poker followed suit in the next few years.
The 1988 Indian Gaming Regulatory Act set the scene for the opening of the first land-based casinos in Montana. Seven tribes opened gambling venues in the next decade. Five of them negotiated Class III gambling compacts and started offering casino classics like blackjack, poker, roulette, and so on. Sadly, that's where Montana's progress started to falter.
In 2005, Big Sky Country passed gambling legislation banning internet casino gambling and never looked back. The sole exception to this law was made in 2019 when the authorities allowed online sports betting. However, it was still not fully online-based. Montanans could only bet on sports if they were physically on the premises of venues that offered these services.
The Treasure State never made attempts to legalize online casinos. Sports betting and sweepstakes gaming remain Montana's only legal forms of internet gambling.
Poker Laws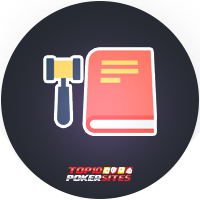 Poker has always been one of Montana residents' favorite casino games. Plenty of illegal halls offered it even during the prohibition era. Still, the game took a while to officially enter MT's legal gambling arena. Although the state legalized it in the 1970s with a few other card games, the 1985 Video Poker Machine Act was a real game-changer for the Treasure State's poker scene. It allowed all venues with a liquor license to host up to five video poker machines.
Within a short time, the state issued nearly 3,000 video poker licenses. These games flooded MT bars and pubs, growing in popularity year after year. Even horse betting, which has been around since the 19th century, fell out of favor. About 300 land-based locations still host these games in Montana today.
Live poker entered MT's gambling market after the Senate passed the Indian Gaming Regulatory Act in the late 80s. Five of Big Sky Country's seven federally-recognized tribes negotiated Class III compacts with the local government. These agreements allowed them to offer many traditional table games, including several poker variants.
These establishments were interested in offering online casino games. Nevertheless, the mentioned 2005 gambling legislation made that impossible. Montana still boasts no real-money state-licensed online poker sites.
The previous sections have referred to various Montana poker laws. You can find the relevant ones in the list below.
Online Poker
Montana is one of the few US states with legislation prohibiting online gambling. The law forbids state-licensed businesses from offering gambling services on the internet. So, the Land of the Shining Mountains offers no real-money online casinos or poker sites.
This legislature does not provide clear instructions about gambling businesses outside its borders. It also comprises no provisions that directly forbid MT residents from joining or playing on these sites. As a result, numerous offshore-based and licensed gambling platforms offer services in Montana, and plenty of MT residents play on them daily.
If you'd like to do the same, you can find many fantastic online poker rooms on this website. They're loaded with quality games from famous developers and run regular tournaments. However, there is still a risk that you could face legal consequences.
To avoid legal issues, you can do two things:
Consult with your lawyer or legal counselor on the topic.
Play at social and sweepstakes online casinos that offer poker games instead.
Sweepstakes sites function similarly to regular casinos, offering online poker games and tournaments. Nevertheless, these sites don't work with real money. Sweepstakes and social gaming platforms use casino credits players can purchase or be gifted by the brand.
Land-Based Poker
Montana's land-based poker scene flourished after the 1985 Video Poker Act. Many bars and taverns jumped at the opportunity to add this service to their menus. The state approved 2,887 poker licenses in a year, and it continues to renew many of them to this day. You can still find over 300 of these video poker locations in Montana.
Montana got its first land-based casinos two decades after the video poker boom. Seven federally-recognized tribes got the authorities' approval to open tribal gambling venues. Assiniboine and Sioux, Gros Ventre and Assiniboine, Chippewa Cree, Northern Cheyenne, and Crow Tribe negotiated a Class III compact. They opened venues that host live poker and other house-banked casino classics.
The other two tribes — Confederated Salish and Kootenai Tribes of the Flathead Nation and Blackfeet Tribe of the Blackfeet Reservation — received Class II casino licenses. Their gambling establishments offer bingo-style and slot-like games.
Together, the seven MT tribes run ten land-based casinos and over 100 electronic gaming businesses with video poker machines.
Home Poker
Montana has one of the most lenient attitudes toward social gaming in America. It allows various forms of this activity, including home poker. However, the hosts must not follow a few simple rules:
They must not profit from the games by taking rake or requesting an entry fee.
They must host games that are played "solely for prizes of minimal value."
The state law doesn't define the meaning of "minimal value," but gambling limits at land-based casinos can serve as a guide.
What Forms of Gambling Are Legal in Montana?
The
Montana legal gambling activities
list isn't the longest in the country. Nevertheless, Montanans still have several quality options to choose from. You can find an overview of them all below.
Casino gambling
Hickley Act (1937) allowed bars and taverns to host a number of casino-style games. However, Montana's first traditional casinos opened after the federal government passed IGRA in 1988. Today, the state boasts ten tribal land-based casinos. The largest ones are located nearby Browning and Missoula. The minimum gambling age for visiting or playing at these locations is 18.
Horse betting
Montana created the Montana Board of Horse Racing and started regulating this activity in 1965. The practice was prevalent until the passing of the Video Poker Machine Act. Today, the Land of the Shining Mountains features only one active track — Great Falls Turf Club. It used to have a statewide simulcast network — Montana Simulcast Racing — from 2012 to 2019. However, the brand failed to renew its contract with the Board of Horse Racing in 2020. The committee is currently in search of a new partner.
Video gambling
MT's Video Poker Machine Act authorized all businesses with liquor licenses to host video poker machines in 1985. Since then, the state has been home to hundreds of these machines in numerous venues, including tribal casinos.
Sports betting
Montana lawmakers passed the online sports betting bill in 2019, a year after the Supreme Court annulled its 1992 sports betting federal law.  The bill allowed licensed locations to offer sports betting kiosks and mobile apps. However, wagering was limited to authorized retail establishments only. MT's official sports betting market launched at the start of 2020.
Lottery
Treasure State's lottery became legal in 1986, a year after the Video Poker Machine Act. Ticket sales started the following year and have been going steadily ever since. The lottery has generated over $302 million in revenue since its launch.
Social and charitable gaming
Montana gambling legislation allows both charitable and social gaming. The former enables charity and non-profit organizations to host various games, including poker, as long as the proceeds benefit their causes. MT social gaming laws let residents gamble within private premises, provided the activity doesn't generate profits for the host.
Why Should We Play Online Poker?
While land-based poker has plenty to offer, there's no denying the online version of this game is more popular. Experts attribute this appeal to the many advantages internet poker offers. We've listed and explained the most important ones below.
Accessibility – One of the most significant advantages of online gambling is its accessibility. Thanks to the internet, poker fans can play their favorite poker games no matter where they are. With an internet connection and a computer or mobile device, fantastic gambling opportunities are at their disposal around the clock
Convenience – Online poker sites are easy to find and join. They're not subject to restrictive US regulations, so they feature less cumbersome identity verification processes. Plus, they boast wider buy-ins and betting limits and have features like multi-tabling features and HUDs.
Variety – To cater to an international audience, online poker platforms have to offer outstanding gambling opportunities 24/7. They do so by offering more cash games and tournaments and a wider range of poker variants than any land-based casino out there.
Bonuses – Generous promotions are one of the primary ways online poker rooms maintain their competitive edge. These platforms treat their users to welcome bonus packages, deposit match deals, cashbacks, reloads, referrals, free tournament tickets, and more.
Recent Montana Poker Law Changes
Montana's 2019 sports betting bill was its latest gambling law change. There were a few attempts at authorizing casino-like venues to host other card games like blackjack or cee-lo. However, none of them were successful. The state has made no attempts at legalizing internet casino gaming to date.
Future of Poker in Montana
Despite its 2005 ban on internet gambling, Montana was among the first US states to pass a sports betting bill in 2019.
This shift hasn't prompted online casino gambling legalization yet, but it may in the future. This could be the first step toward an official Montana iGaming market launch.
Other Resources
Final Thoughts
After years of stagnation, Montana entered the 20th century with a gambling boom. The state legalized several gambling activities and opened ten tribal casinos and numerous electronic gambling venues over the past few decades.
Although the state hasn't legalized online casino gambling yet, the 2019 sports betting bill proves Montana isn't completely closed off to the idea. MT lawmakers might take an interest in expanding further into the digital realm sooner than later. Until then, MT online poker fans can pursue their hobby at an array of offshore online gaming sites.
FAQ
Is poker legal in Montana?
It is. Montana's Hickey Act legalized various card games, including poker, in 1937. The state authorized the game in its electronic format, passing the Video Poker Machine Act 48 years later. MT residents can enjoy both versions in various state-licensed locations even today.
Can I play online poker in Montana?
Montana prohibited businesses from offering gambling services online in 2005. So, there aren't any state-licensed real-money poker rooms where you can play this game. Nevertheless, numerous offshore gambling sites with poker games accept Montana players. You can check out the ones we recommend on this page.
Do Montala land-based casinos offer live poker?
They do. All MT Indian tribes operate land-based gambling venues with poker games. However, only five have compacts that allow house-banked games like live poker. The list of their gambling locations includes Little Bighorn, Silvertip, Northern Winz, Glacier Peaks, and more.
What's the legal age for poker in Montana?
You must be at least 18 years old to visit casinos and legally play poker in Montana.