Is Online poker legal in Mississippi – Poker Laws in Mississippi
Mississippi has always been one of the most politically conservative states in the US. As a result, it has been one of the few states without a state lottery until 2018.
However, that doesn't mean MS has not been trying to regulate poker. All three types of poker are permitted within a regulated environment, regardless of whether you play in a casino, at an online poker room, or at home.
Unfortunately, Mississippi online poker laws are unfavorable to its residents since this gambling sphere has not been regulated yet.
Understanding the laws governing poker in the Magnolia State is crucial before playing it. Therefore, we'll summarize which of them and how they refer to online and offline poker and recommend where you can play this casino classic with peace of mind.
Is Online Gambling Legal in Mississippi?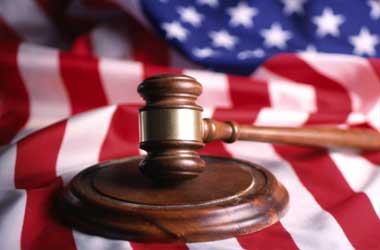 The legal forms of gambling in the Magnolia State include riverboat and land-based casinos, tribal casinos, poker rooms, charitable bingo, and online sports betting (provided that the players are physically present at the brick-and-mortar casino when they place their bets).
Mississippi Poker Laws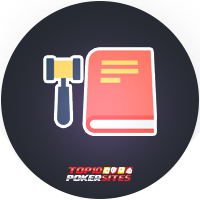 Nevertheless, we suggest you review the following laws before engaging in real-money poker games in MS.
Mississippi Online Poker Laws
The Magnolia State hasn't introduced any legislation pertaining to gambling on the internet. Most state gambling laws are outdated and haven't considered wagering via an internet connection since the technology didn't exist when the rules were written. And this is why MS online gambling falls under a gray area.
State Representative Bobby Moak created the Mississippi Lawful Internet Gaming Act in 2012. Unfortunately, it didn't pass the committee a few months later. Several other bills to legalize online poker were also introduced to the state legislature in 2012. Still, none of them ever reached the floor for a vote, despite the Mississippi Gaming Commission's support. No efforts related to this issue have been made in the following years.
Therefore, many MS players head to offshore casinos since they are not subject to state laws and operate from abroad. Take a look at our list of licensed and trustworthy operators, and start playing your favorite poker variation right away. 
Mississippi Land-Based Poker Laws
Unlike online poker, its land-based counterpart is thriving. Everybody thinks of riverboat casinos when discussing the Magnolia State land-based gambling scene. The penal code provides these gambling venues with the same privileges as brick-and-mortar ones. However, it wasn't like that in the beginning.
It took until 1992 for the first riverboat casino to open in Mississippi, despite the Mississippi Gaming Control Act being enacted in 1990. This Act signifies an agreement between the state government and Mississippi Band Choctaw Indians. Thus, in 1992, slot and table games finally became available to MS players. But the Act didn't allow brick-and-mortar casinos, and these gambling facilities had to be located on the water.
Brick-and-mortar casinos were permitted in MS in 2005 after hurricane Katrina hit and damaged the river casinos on the Gulf Coast. The casinos were then allowed to be on dry land but only 800 feet from the shoreline.
With 30 commercial and tribal casinos located on the Gulf Coast and along the Mississippi River, you'll be spoiled for choice for poker and other table games. More than half of these gambling facilities feature poker rooms. They are not that big and usually contain up to 16 tables.
The major land-based casino hubs are Tunica, Lula, Greenville, and Gulfport. They offer live and video poker and don't have any bet limits. This is where MS residents can enjoy real-money poker variations and feel the thrill of Atlantic City or Las Vegas. In addition, players can join tournaments frequently hosted by these venues. 
Mississippi Home Poker Laws
Considering that the Magnolia State has austere gambling laws, it is no surprise that even private, home-based poker games are subject to state laws. If you are involved in such activities, you'll face prosecution and be fined up to $500 according to Section 97-33-1 of the Mississippi penal code.
Playing poker in a private residence, such as your home, is considered legal only if you use chips or other tokens with no real value. In contrast, you could be charged with a misdemeanor if you play for profit, such as money or other valuables. This is why we suggest you think twice before hosting any real-money poker games within the privacy of your home. 
Recent Mississippi Poker Law Changes
As we have already mentioned, several bills were introduced in 2012 to regulate online poker. However, not much has been going on since then. There has been some discussion regarding the potential for state-regulated online poker in Mississippi.
Unfortunately, this has not yet materialized. Therefore, the Magnolia State currently does not regulate or license any form of online poker or gambling.
Future of Poker in Mississippi
Despite the multiple hurdles on the path to regulating online poker, there is still a chance for the Magnolia State. Especially after the state legalized sports betting and daily fantasy sports in 2017.
The land-based gambling industry brings more than $2 billion to the state annually, which may be considered when discussing online poker and gambling legalization. One thing that can contribute to that is that Mississippians frequently travel to nearby states searching for more favorable gambling opportunities.
Other Resources
Final Thoughts
MS may not be the best state for playing poker, but its residents still have a few legal options. This includes 30 riverboats, commercial or tribal casinos, sweepstakes, and social sites.
Home games are another alternative, provided players don't play for profit. Until state-licensed poker becomes available and legal, MS players can visit numerous offshore poker sites that accept Mississippians.
FAQ
Can I play poker at home legally in Mississippi?
Yes, provided that you play with chips that have no monetary value. Playing for real money is deemed illegal and violates state laws. 
Are there any tribal casinos where I can play poker in Mississippi?
Yes, there are. Currently, the Mississippi Band of Choctaw Indians owns three brick-and-mortar casinos. Situated in the Pearl River Resort, all three have more than 70 table games on offer. You have to be at least 21 to enjoy their games. 
Is real-money online poker legal in Mississippi?
No, it isn't. The state prohibits the existence of any online sites operating within state borders.Until then, Mississippi players will have to hone their poker skills on offshore casino sites since they are not regulated nor prohibited by law.
Is it safe to play online poker in Mississippi?
As long as you pick a reliable and licensed offshore casino, you can play online poker stress-free. The list of offshore operators we have supplied comprises tried and tested websites that satisfy our strict criteria. Thus, you won't go wrong whichever you choose.