Is Online poker legal in Minnesota – Poker Laws in Minnesota
Minnesota has never been a particularly gambling-friendly state, but interestingly enough, it hasn't been unwelcoming either, at least over the last few decades.
The most popular forms of gambling, including sports betting and online gambling, are illegal, but other forms, like charitable gambling and social games, have been allowed for more than half a century.
From the '80s onward, many popular forms of gambling have found their place within the North Star State's regulations. Minnesota has also legalized native land-based casinos on tribal lands, and the state lottery opened in 1990.
Live poker is also legal, but its online counterpart isn't. Interestingly, home poker games have been protected by state laws since the '60s.
However, with Minnesota becoming more liberal with every passing year, online poker fans from this state have plenty to rejoice about.
In this article, we will examine what poker players from the Land of 10,000 Lakes can expect. We will also see what the laws say, why some opt for offshore poker sites, what the advantages of online poker are, and more.
Is Online Gambling Legal in Minnesota?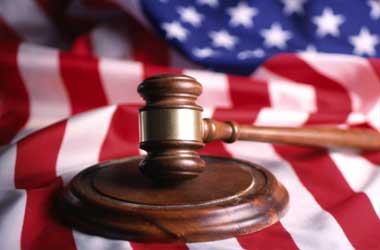 In short, online gambling is illegal in Minnesota — that is, it's not regulated, and the law considers unregulated gambling activities unlawful. The same goes for all forms of online gambling, including sports betting and casino games.
Minnesota outlaws all online gambling forms through its broad definition of illegal gambling found in Section 609.75 Subdivision 2 and Section 609.755 of the Minnesota Statutes.
Section 609.75 Subd. 2 explains what a bet is, and 609.755 explains that betting, among other gambling activities, is considered illegal. People accused of illegal gambling face a misdemeanor charge. However, if the amount used is higher than $500, then the person is guilty of a gross misdemeanor. If it's above $2,500, it's a felony. This is explained in Section 609.76 Subdivision 1 and 609.763.
According to Section 609.02, misdemeanors carry a punishment of up to 90 days in jail or up to $1,000 in fines — sometimes even both. Gross misdemeanors carry a penalty of up to $3,000, and felonies come with more than a year in prison, fines above $3,000, or both.
It's worth mentioning that the sections also explain what doesn't constitute illegal gambling. Social gambling is included here, meaning online social casinos and poker sites are legal in Minnesota.
Poker Laws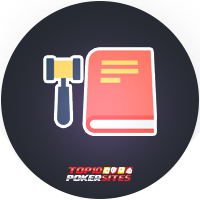 Even though the Minnesota Statutes are clear on what a bet is and what illegal gambling involves, they make no mention of poker. They only state that poker as a part of social gaming is allowed.
Naturally, live poker isn't included here, either. Still, this activity is permitted on tribal lands, thanks to the federal Indian Gaming Regulatory Act of 1988.
With that in mind, let's take a closer look at what the laws say about each poker form and which options are available.
Online Poker
Online poker is not regulated; therefore, it is considered illegal. However, as the law does not explicitly mention this activity, many believe it to be allowed, at least when played on international or offshore poker sites.
US or Minnesota laws do not apply to these operators, and the state doesn't actively prosecute players for using them, which is why many Minnesotans join offshore poker websites. However, since the law doesn't regulate them, it won't protect you if issues arise. So, before you decide to use an offshore poker site, consult your lawyer. Also, prior to signing up, make sure you're using a reputable and licensed website.
Naturally, as social gambling is legal in the Land of 10,000 Lakes, you can join any licensed online sweepstakes poker site or a social casino offering poker games.
Land-Based Poker
Even though poker is largely unregulated in the state, live poker in tribal casinos is allowed. Many of these venues scattered throughout the state feature live poker games and tournaments. Commercial land-based casinos are not permitted.
Currently, there are 10 land-based tribal casinos with poker rooms in Minnesota. Unfortunately, most have only a few tables. Only three have ten or more, and by far, the largest two are:
Canterbury Park — Located in Shakopee, this horse racing track offers 25 cash game tables and can support up to 37 more for tournaments. The address is 1100 Canterbury Road, Shakopee, MN 55379, and the age requirement is 18 or above. The place has a rewards program, hosts tournaments, and offers Omaha and Limit Hold'em tables with minimum buy-ins ranging from $30 to $500.
Running Aces Casino, Hotel & Racetrack — As the name implies, Running Aces is both a casino and a racetrack, but it also features a poker room with 20 tables. The address is 15201 Running Aces Boulevard, Forest Lake, MN 55025. This venue accepts everyone who is 18 or older. You'll find Stud, Hold'em, and Omaha Hi cash tables with minimum buy-ins from $20 to $300. The poker room hosts regular tournaments as well.
Home Poker Games
According to the statutes cited in this article, home poker games are legal. However, if a Minnesotan wants to host a poker game, they need to fulfill specific criteria for it to be considered acceptable:
The game has to be held in a private setting.
The person running the game or tournament cannot collect a fee or a rake, and they cannot charge anyone for using the place or equipment. Also, they cannot be owners of a gambling establishment. The host can still participate and win money.
Every player needs to be 18 or older.
Buy-ins are forbidden, and prizes cannot exceed $200.
Which Forms of Gambling Are Legal in Minnesota?
Despite what some skeptics may think, Minnesota is open to various forms of gambling. Here's an overview of other legal forms, apart from live poker and home poker games:
Tribal casinos
After the federal act allowed gambling establishments on tribal lands in 1988, it took only one year for the first state to make a compact with Native tribes and legalize the first casinos of this kind in the country. That state was Minnesota, under the leadership of Rudy Perpich, who signed a deal with several Minnesotan tribes.
Social skill gaming
Minnesotan Statutes are pretty clear — a social bet is not the same as a bet, which is considered a form of gambling and is thus illegal. Consequently, social games of various kinds are allowed, including bridge, cabbage, euchre, skat, gin, and even Texas Hold'em. However, players must be 18 or older, and prizes mustn't exceed $200. Social gambling has been legal since 1963.
Licensed charitable gambling
This includes pull tabs, tipboards, paddlewheels, raffles, and bingo. Interestingly, charitable gambling is the first legal gambling form in Minnesota, having been regulated since 1945.
Lottery
The state lottery has been legal in Minnesota since 1990, following a referendum where 57% of voters called for its legalization.
Pari-mutuel betting on horse races
Legal racetracks have been a part of the Minnesotan gambling landscape since 1983, with the Canterbury Park racetrack opening its doors in 1985. Many tribes in Minnesota own racetracks and are often part of larger gambling establishments with poker rooms and other casino games.
Why Should We Play Online Poker?
It is widely believed that online poker is superior to all of its alternatives, especially considering the benefits offshore sites offer. Here are the main advantages of playing online poker in Minnesota:
Convenience – Poker sites are available 24/7/365, meaning they are open whenever you feel like playing. Plus, because they are international, they have high amounts of traffic at all times. Finally — and most importantly — you don't have to give up on the comfort of your home to visit and use them. The only requirement is to have a stable connection and a relatively modern mobile phone or computer.
Large and rewarding bonuses – Online poker rooms offer various promotions that are much more rewarding than those in their land-based counterparts — simply because they can afford to do it. Many of these sites provide $1,000 or more in welcome bonuses, various reload bonuses, loyalty programs, and so on.
More tournaments and cash games – Since online poker attracts a larger number of players, poker sites tend to host more cash games and regular tournaments, both offering greater diversity.
Multi-tabbing – At most online poker rooms, you can simultaneously play at more than one table, which is impossible in land-based casinos.
Better affordability – Online poker rooms are often a lot more affordable than land-based ones. They are made for beginners and high-rollers alike, so buy-ins, stakes, and prize pools are very diverse.
Recent Minnesota Poker Laws
The poker laws in Minnesota are somewhat old, which explains why online poker is not even mentioned. By the same token, there haven't been any new regulations regarding poker in recent years.
Future of Poker in Minnesota
Sports betting has been on the table for a while now. In fact, there is a current push to make the practice legal in Minnesota, just like many states have done in recent years.
This is important because if the state legalizes both retail and online sports betting, it's highly likely that the legislature will soon follow up with new regulations on online gambling and, consequently, poker. However, if or when that happens is unclear — probably not within a year or so.
Other Resources
Final Thoughts
Even though Minnesota has been opening up to many forms of gambling, it's important to know what the current laws say — and according to them, only live poker and social poker are legal.
Thankfully, if you're looking for real money online poker games and tournaments, you can always find internationally licensed and reputable poker sites that accept players from Minnesota. No law prevents you from using them, while the state does not actively prosecute Minnesota poker players who do this.
FAQ
Can I play poker for real money in Minnesota?
Yes, you can. Live poker is available in 10 poker rooms scattered throughout the state. Real money poker is also an option but only on offshore sites that are not regulated in Minnesota.
Is online poker legal in Minnesota?
No, online poker isn't regulated in Minnesota. However, like in most other states, the laws aren't specific about real money poker, so players use offshore sites that don't have to follow Minnesotan laws. The state is not actively working on prosecuting them, but it's always best to consult a lawyer if you want to stay on the safe side.
Do land-based Minnesota casinos have poker rooms?
Yes, the Land of 10,000 Lakes is home to around 20 land-based casinos, 10 of which have poker rooms. The biggest one is Canterbury Park, with 32 poker tables. Nevertheless, most of them have fewer than 10 tables.
What is the legal gambling age for poker in Minnesota?
The legal gambling age in Minnesota is 18, but bear in mind that some land-based casinos require players to be 21 to enter.
Where can I play poker in Minnesota?
You can play live poker in one of the state's poker rooms. However, you can also play it for free on social poker websites.You can also use offshore websites if you want to experience the real-money online version of the game. Players aren't prosecuted for registering on these sites, but it's essential to know that they aren't legal either.